Top 20 Dropshipping products in 2020
What are the trending dropshipping products in 2020? That is a key question for many  dropshippers now. And it's very timely to think about it because such topics need proper investigation and preparation.What is this process about? Studying the market trends, finding new tools to evaluate the consumer interests, doing in-depth market research and making predictions for the next year. The result is revealing the best products to dropship that will be on the top throughout 2020 and beyond.It does not have to be difficult to find dropshipping products.
We've used data from the Google Trends, as well as insights from eCommerce experts to compile this list of products to dropship.
Keep in mind that a trending product can quickly lead to a saturated market, so we highly recommend conducting your own market research before choosing your saling products. Even if you don't choose one of these products, you can use this list to think of complementary or similar items that aren't quite as popular.
Here it is, the most comprehensive list of new business ideas and best drop shipping products for eCommerce retailers.
1. Dropship Plus size clothing

It is reported that there are more than 2 billion people overweighted in 2017, and the number is still increasing. When most sellers focus on the ordinary fashion field, you should find a different way to go. Plus size clothing is a good choice to get started with.
Plus size clothing can be the main niche that your store focuses on. Also. you can add such kind of items to your store if you are already sell fashion products to meet the different demands of the customers.
2. Dropship Tote Women Bags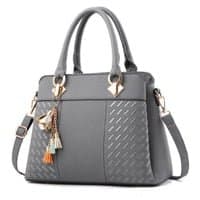 Tote bags have become an essential fashion item for women. The Cut described them as the biggest handbag trend for spring 2020. They've been steadily increasing in popularity. This is partly because they are a form of self-expression, more environmentally friendly than plastic bags, and more ethical than leather. Most tote bags are made of sturdy cloth or canvas material, but the styles and designs are limitless.
3. Dropship Fitness Trackers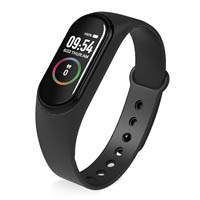 Fitness trackers exploded onto the scene with big name brands like Fitbit and Garmin. These are the smart devices you wear like a watch that measure things like steps, heart rate, distance travelled, and elevation gained. They are hugely popular with both amateur and professional sportspeople. Google Trends data shows that interest peaked around Christmas time in 2017, but it still remains strong.
4. Dropship Bluetooth Headphones

With Apple ditching the headphone jack from the latest iPhone, bluetooth headphones (and earphones) have become a big deal. It is hugely appealing to no longer have to deal with tangled headphone cords, or have them getting in the way at the gym. Consumers expect wireless products these days, so demand is strong. The headphone and earphone market is expected to exceed $25 billion by 2025 and bluetooth technology is fueling that growth.
5. Dropship Seamless Underwear
What do celebrities wear on the red carpet underneath their elaborate, expensive dresses? Seamless underwear, apparently! It's not only super comfortable, but it also prevents "panty lines" created by seams. Aside from a huge spike in interest in 2009, seamless underwear has become increasingly popular. If you're looking for startup ideas in the womenswear or underwear markets, you'll definitely want to invest in seamless garments.
6. Dropship Security Cameras

Home security systems will account for an estimated $47 billion of the total security market by 2020. For whatever reason, people are investing heavily in DIY home security. Tapping into this demand could be a great online business idea for aspiring entrepreneurs.
7. Dropship Vaporizers and E-Cigarettes
Look at that upward trend. Vaping is on a high. Vaping is considered a less harmful alternative to cigarettes. You know it's a big deal. It's smoking for the digital age and is expected to be a $48 billion industry by 2023.
8. Dropship Yoga Mat
The same consumers that wear wooden watches, use smoothie blenders, and drink organic tea are probably doing yoga. It's the epitome of new age, Eastern, health-conscious practices that have taken over the Western world. Sure, there are a lot of online business already selling yoga mats, but if you can find a way to make yours stand out, there's money to be made. The yoga mat market is expected to grow by about 7% annually between 2017-2021.
9. Dropship Printed Socks

Printed socks have had a roller coaster ride, according to Google Trends, with predictable spikes around Christmas time. For whatever reason, socks have become more of a fashion statement in recent years. It's probably partly due to the cropped pants trend. The options for patterns are endless so you could create a really stylish new business around printed socks. They're cool with hipsters and the slightly eccentric alike. You can also take advantage of holidays – Christmas, Halloween, Thanksgiving etc.
10.Dropship Massager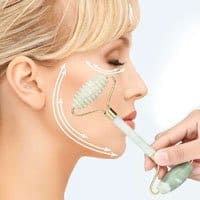 Massagers have experienced a gradual rise in popularity, suggesting steady market demand. Online sellers are having success with handheld electric massagers. Consumers are becoming more conscious of self-care and electric massagers can help with chronic pain relief and injury rehabilitation. The global electric massager market is expected to grow by about 6% a year till 2021.
11. Dropship Sports Bra
The sports bra is the new t-shirt, according to this Time article, and they're giving the lingerie market a run for its money. Celebrities such as Selena Gomez, Bella Hadid, and the Kardashians have been promoting sports bras a high-fashion favourite. They are no longer simply workout wear for the gym and have been adapted to cater to women's multi-dimensional lifestyles. The hype around sports bras has seen major brands flood the market. However, if you're looking for a killer new business idea, there are plenty of opportunities to tap into the skyrocketing popularity of sports bras.
12. Dropship LED Lamp

Starting an online business that promotes energy efficiency is a good move in today's conscious consumer environment. LED lamps and lights are exactly that. They make consumers feel good by conserving energy at home while also saving them money on power bills. LED lamps also come in a range of designs, including some pretty cool 3D optical illusion lamps. The LED lighting market is predicted to experience a compound annual growth rate of 13%, which is huge by any standard. It's a growing market ripe for the right eCommerce business idea.
13. Dropship Sunglasses

Sunglasses are not exactly trending upwards on Google Trends. But if you look at the graph it's clear that they experience seasonal spikes. The reason sunglasses are a great dropshipping niche that will make you money is that they're cheap to make and highly versatile. If you can be ahead of the curve with sunglasses fashion you can cash in before others catch on. Sunglasses are also a great option for private labelling, which adds instant value to your product.
14.Dropship Eyelash Extensions
Kim Kardashian and Youtube beauty tutorials have had a major influence on the popularity of eyelash extensions. Bustle said fake lashes are 2020's top beauty trend. People used to have to go to salons to get eyelash extensions, but now you can do it yourself at home. While this is a saturated market, a motivated online seller with a strong business idea can still have success with eyelash extensions.
15. Dropship Artificial Flowers

Fake flowers are becoming increasingly popular at weddings for brides (and grooms) who want to save money. They're also decorative around the home and office. Even Vogue magazine says "it's time to reconsider fake flowers". The main benefits of fake flowers are that they don't wilt and die and they're easy to ship and transport. If you're looking to get into the wedding market, artificial flowers could be your first step down the aisle.
16.Dropship pet Products
The pet industry is estimated to be worth over $75.38 billion. Not only are people passionate about their pets, but also are they keen on buying these products. Besides, marketing these products can also be quite fun as pet supply brands post images of cute pets on their social media accounts, and they appeal to pet lovers.
17.Dropshipping beauty and health products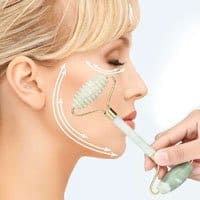 Beauty & health industry is currently flourishing across the globe. This industry is considered to be highly resistant to major economic crisis, and consumers are spending increasingly more on beauty and health products. Some of the high performing beauty products for dropshipping include Facial Sprays, Eye Liner, Concealer, Highlighter.
18.Dropship Phone Accessories
The fact that almost everyone owns a smartphone today is proof enough that there will always be customers who need new devices and accessories.  Some of the more popular and good dropshipping products in phone accessories are:Phone Accessories, Neck Phone holders, Cell phone covers and cases, Wireless phone chargers, Car phone holders.
19.Dropship Fine Jewelry

Fine minimalist jewelry has been in the trend as one of the successful dropshipping items. Bohemian earrings, tribal jewelry, trendy finger rings and anklets, charm bracelets etc. are some of the most loved products in this category.
20.Dropship Home Products

Home products need not necessarily mean décor items. Recently, there has been a very high demand for scratch off travel maps. These not only show which countries you've been to but also serve as perfect décor items for hanging on a wall. Crystal water bottles, hair stopper shower, makeup organizers, throw blankets, and DIY wall art, reusable straws, edible cutlery are some of the other products that can be dropshipped.
Conclusion
Dropshipping is by far one of the most sustainable business models in modern eCommerce times. However, the key is to find the best dropshipping products to sell in 2020, and then back them up with a robust customer engagement marketing strategy, a strong SEO, and impressive email marketing.
Well, this is the list of best dropshipping products to sell in 2020.We hope you have found this list of products to sell through dropshipping useful, if you also need a dropshipping agent in China, pls feel free to contact us by sales@winskyfreight.com or send inquiry to us.