How to file a freight Loss or Damage claim sucessfully?
Freight claim can be defined as a legal demand by the consignee or a shipper to a carrier for financial reimbursements. This happens if the shipment has been lost, damaged or delay. Freight claim is also knowns as cargo claims, transportation claims or shipping claims.
When you are dealing with a lost or damaged freight shipping, you need to understand freight claims. Find out the facts about the different types of freight claims.
Accidents happen in the freight business and can result in lost or damaged. Another circumstance that can occur is that part of a shipment may not arrive, which is called a shortage. Whenever something like this happens, a shipping customer has the right to file a freight claim. Before doing so, it is important to understand freight claim rules and the different types of freight claims.
Damaged Freight Claim
The most common type of claim is called a damage claim. This is utilized when a shipment is damaged in some way. However, to qualify the customer must notice that the freight is damaged when they receive it from the hauler. Any damage must be noted on the delivery receipt that will be signed by the shipping receiver and the hauler.
Lost Freight Claim
If your freight does not arrive at its intended destination, then it will be considered a loss in terms of a claim. In order to qualify, you will need to reference the bill of lading to verify where the shipment was supposed to arrive and when. If the bill of lading does not show that the freight was signed for upon delivery, then a freight loss can be claimed.
Shortage Freight Claim
A freight shortage is less common in comparison to a damage or total loss. Typically, a shortage occurs when the bill of lading is incorrectly filled out. For example, the bill of lading indicates that there are five pallets to be delivered to you when in fact there should be eight pallets. This discrepancy can be filed as a shortage claim. Another example is when part of a shipment does not arrive for any reason, such as a trucking accident.
Concealed Damage or Shortage Claim
Sometimes freight arrives, is unloaded, and the proof of delivery signed without any concern of damage or shortage. Then, after the driver leaves and the shipment is broken down, damage or shortage is discovered. When this happens you may be able to file a concealed damage or shortage freight claim. This is a more difficult claim to verify, so it is important to have all of the necessary paperwork and proof that the freight did not arrive as intended.
Have you ever received a international shipment only to find out that several of them were damaged in shipping? Did you know what to do?
Here are a few basic steps to help you successfully file a freight claim: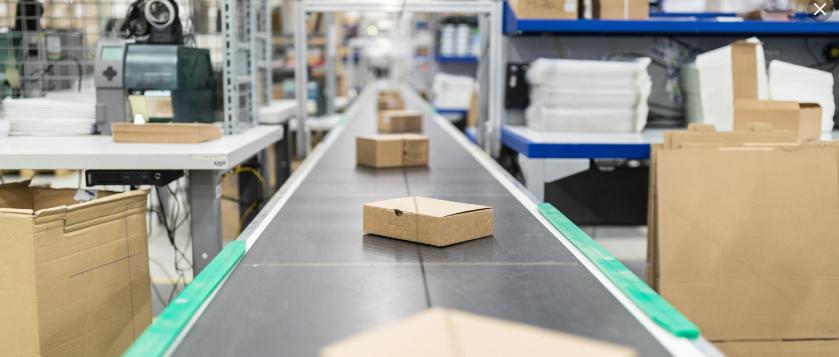 1. Inspect the shipment and document damages on the delivery receipt before signing
Check both the outside and the inside contents of the box for any damages.
If possible, take pictures while your shipment is still on the truck to limit your liability.
Note any damages on the delivery receipt. Then both you and the driver should sign the delivery receipt.
2. Submit a request to the carrier to inspect the damaged shipment
You are required to send a request to the carrier to inspect the damaged industrial products, and you will have to hold on to the product and the packaging until the inspection can be made.
3. Mitigate Damages
Do not dispose of the damaged products until the claim is finalized. The carrier will typically want to inspect the damages, so you'll want to keep them in the same condition as they were received.
4. Collect information and documentation for the freight claim form
Each carrier has their own claim form that you'll be asked to fill out, but typically you'll always include these documents with your claim:
Original shipment invoice
Copy of the delivery receipt
Copy of the original bill of lading
Proof of the product value
Invoices/estimates for repairs or replacements
Copies of request for inspection
Extra documentation you can include:
Photographic proof of damages (highly recommended)
Copy of the paid freight bill
Notification of loss
Inspection report (if complete)
Waiver of inspection by carrier
Cost breakdown of how losses were calculated (often already on the claim form)
5. For damages you didn't note at the time of delivery, file your claim against the carrier as soon as possible and keep a copy for yourself
Concealed damages (damages not noted at the time of delivery) usually have to be filed within five days, otherwise claims have to be filled within nine months.
6. Check in with your carrier monthly
Remind your carrier of your claim at least once a month to help move the process along.
How to File FedEx Freight Claims?
Complete and submit a claim form online at fedexfreight.fedex.com/claim.jsp, call customer service at 1.866.393.4585.or your local FedEx service phone number , and Complete a claim form and e-mail, fax or mail it.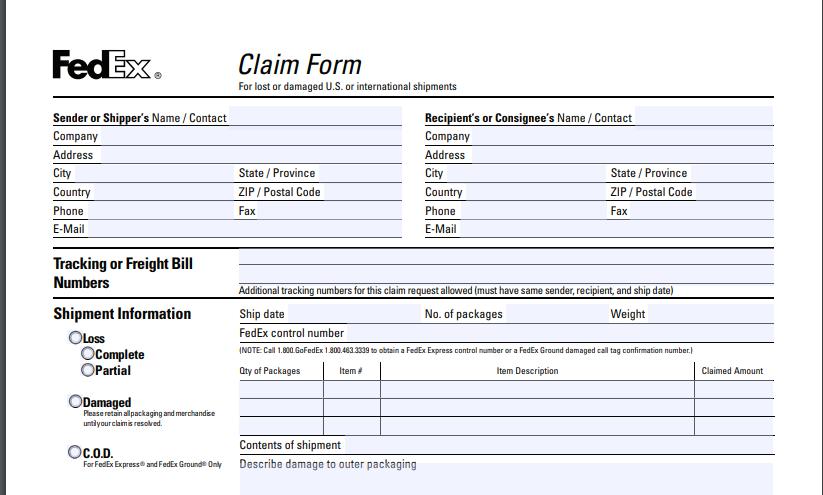 How to File UPS Freight Claims?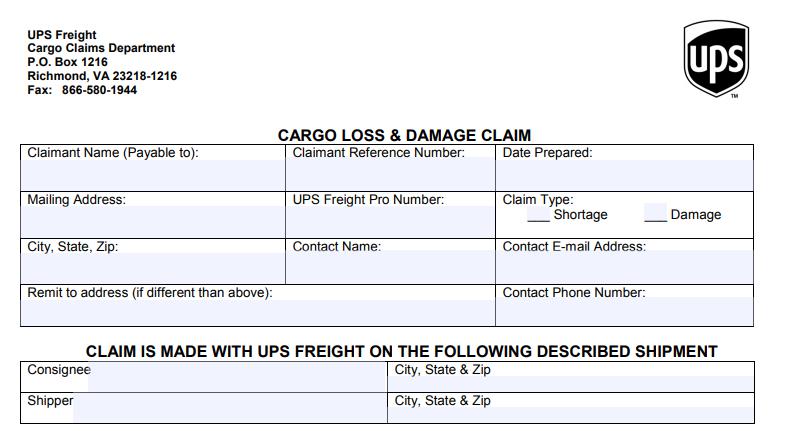 Determine the dollar amount which accurately represents your loss, Download the UPS Freight Standard Claim Form.Complete the form and print it. Or, write a letter identifying the shipment and the claim amount, and Collect the following documents to support your claim:
A vendor invoice for the goods shipped, including the full price paid after any discounts or deductions.
A copy of the freight bill invoice.
A copy of the bill of lading.
Detailed repair invoices, if goods in question have been repaired.
How to File DHL Freight Claims?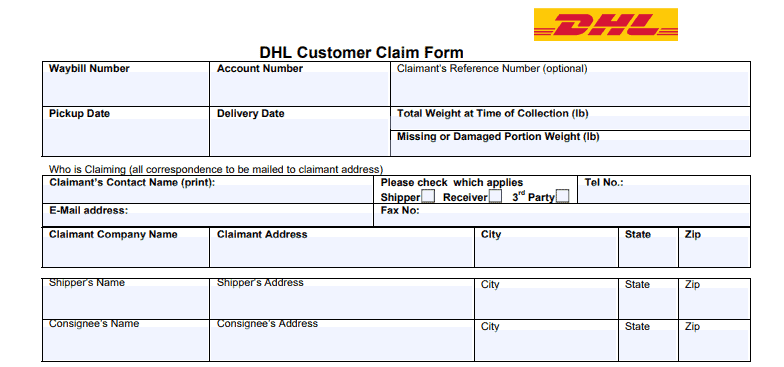 Complete and submit the Claim Form to DHL. It is preferable to have the form filled out electronically. However, if this is not possible, please ensure writing is legible. If you require additional space to detail the items claimed, please attach separate sheet(s) as needed.
How long will my claim take to resolve?
Shipping agent/carrier will ensure that your claim is resolved as soon as possible; sometimes this can be as quickly as 2-3 weeks. However, if our insurers/consignee are having difficulty in obtaining documentation from any party, then it can take longer.
How to Avoid Freight Claim Headaches
Accidents happen, but thankfully there are steps you can take to limit your chance of dealing with a freight claim.
Properly pack, wrap, pad, and label your pallets to minimize potential damage
Work with reliable carriers and buy suitable amount insurance
Communicate handling requirements clearly and label pallets (on all sides) with instructions
Check freight diligently upon receipt for damages or miscounts
checkpick-up and receiving facilities for safe and easy navigation
Claims can be Made Simple
Filing a freight claim can be a long and difficult process but regrettably, low damages rate can occur during shipping. Our shipping experts work closely with customers to ensure that our shipping department is trained in proper receiving procedures. Our Claims Department is available to our customers to file freight claims on you behalf. Once a claim has been filed, our claims experts will follow up with the carrier until the claim is resolved.
You may contact our Winsky Freight Group by email: sales@winskyfreight.com or telephone 86 0755-36640610 for more freight claim help.