ONE-STOP TRANSPORTATION SOLUTION
AIR, SEA AND RAILWAY FREIGHT
DDU/DDP DOOR TO DOOR DELIVERY
FROM CHINA TO SWEDEN
Shipping from China to Sweden
Winsky Freight is a reliable freight forwarder that handles shipping from China to Sweden and many other parts of Europe. As a leading international logistics agency based in China, we offer a wide range of freight services such as air freight from China to Sweden, sea freight, rail freight, and express shipping.
With Winsky Freight, you can also enjoy additional shipping services such as free consolidation, warehousing, FBA Amazon shipping, DDP shipping and many more. When you have goods need to ship from China to Sweden, then Winsky Freight will be a good shipping partner for you, we make each process easy, smooth and prompt, thanks to our partnership with reputable airlines, shipping lines, and other international logistics organizations.
Through competitive pricing and the best shipping rates, you enjoy amazing shipping solutions that Winsky Freight offers when you request a quote and let us handle your shipments from China to Sweden. Contact us now to get started.
Your reliable freight forwarder from China to Sweden
Cheapest freight, no additional charge, door to door delivery.

Fast Delivery, direct flights from Shenzhen / Guangzhou / Shanghai to Sweden which can arrive 2 days after boarding the flight.

Professional team for export and import customs clearance, operation, solving all your difficulties for shipping to Sweden.

Create the most affordable transportation plan for you in considering the factors of cargo transportation requirements.

Provide additional service including insurance, pick up and consolidation delivery to Sweden.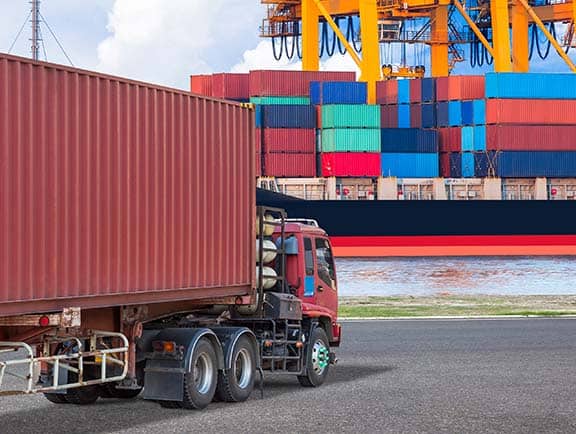 Sea Freight from China to Sweden
Sea Freight (also called Ocean Freight) involves the use of ocean vessels to ship goods from China to Sweden. It is the cheapest and slowest form of delivery, but is best for large freight such as heavy machinery.
You can transport your sea freight from China to Sweden using two methods – LCL shipments and FCL shipments. When you secure the services of a leading freight forwarder in China, the process of sea freight shipping from China to Sweden will be made easier for you. When you contact Winsky Freight, you can get this process started.
Less than Container Load (LCL) is your best bet when your shipment is too small to justify paying for a container. Instead, you pay for a small space in a shared container. LCL Freight shipping from China to Sweden is an affordable option if you do not need much container space to ship their goods. For large and heavy shipments from China to Sweden, Full Container Load (FCL) is the ideal method for you to use. In this case, you are paying for a container to be used for your shipment alone. You can get a 20 ft or 40 ft container exclusive to your shipment.
Air Freight from China to Sweden
If sea freight is too slow and cost is not a problem for you, then you should consider air freight from China to Sweden is for you. Direct flights from China to Sweden start from airports in Shenzhen, Guangzhou, Ningbo, Shanghai and so on. However, the price is much more expensive for the speed direct flight.
When to consider air freight when shipping from China to Sweden:
You are shipping perishable goods such as vegetables and flowers
You are shipping small volume, high value goods such as diamonds and rare artworks
Your goods are very small and are needed urgently
You simply want your shipment within days
If you meet any of these conditions, then contact Winsky Freight to begin the process of air freight shipping from China to Sweden.
Express Courier from China to Sweden
Express courier shipping services are available from China to Sweden. It is a 'door-to-door' service. It is performed by courier services such as DHL, UPS and FedEx. They offer a complete shipping package. They will pick up the shipment at a specified location, sort out the relevant issues with customs and shipping regulations, transport the goods into Sweden and deliver at any location of your choosing (including your doorstep). In return you pay a single fee to cover all of their expenses.
As you can expect, this is faster than air freight. The express courier handles all the processing so you don't have to do anything except to make the shipment available for pickup. You can still make use of a freight forwarder in China to stay on top of the entire logistics process for you while your shipment moves from the seller/manufacturer in China to you in Sweden.
However, express courier is typically more expensive than air freight. It is only recommended if you who have very small volume of time-sensitive goods to ship.
Rail Freight from China to Sweden
If slow delivery via sea freight is not an option and you can't afford air freight, go for rail freight from, China to Sweden. It is faster than sea freight and a lot cheaper than air freight.
Importers from China have been using rail freight since 2011 and Sweden is not left out. Between then and now, there have been a lot of improvements in rail freight infrastructure and processes. Rail freight costs half the price of air freight and is almost 50% faster than sea freight.
While rail freight might not be very popular, it does have qualities that are worth considering:
Cost-effectiveness. For many people, air freight is simply too expensive and sea freight is too slow. Rail freight strikes the perfect balance between time and cost.
Environmental concern. People who are concerned about global warming will be happy to know that rail freight causes far less CO2-emissions when compared to air freight. That means less cost and less pollution.
Relatively short delivery time. Average shipment delivery from China to Sweden is 23 days. That is a lot less than the estimated 35-45 days delivery time for sea freight.
Shipping time from China to Sweden

Shipping via sea freight from China to Sweden
As noted above, shipping via sea can take a considerably longer time. Moreover, the choice between LCL shipping and FCL shipping can also influence the delivery time.
Here are some estimates using seaports in China and Sweden:
Shenzhento Gothenburg – 28 days LCL
Shanghai to Halmstad- 30 days LCL
Shekou to Helsinborg- 35 days FCL
Shipping via air (Air freight and Express Courier) from China to Sweden
There are direct flights from airports in China to Sweden. You can expect your shipment to arrive in 5 days if it is shipped via the following airports:
Shenzhen to Gothenburg
Shanghai to Gothenburg, or Malmo
Guangzhouto Malmo
Some air freight carriers link China's Guangzhou Airport with Gothenburg. Using this shipping route, shipments can be delivered for collection at Guangzhou airport in just two days. The delay in air freight shipping arises from customs checks, travel regulations and loading times.
Shipping via rail freight from China to Sweden
Rail freight is faster than sea. Most rail shipments deliver in four to five weeks. This delivery timeline also includes import custom clearance and other processes. The particular mode you choose between LCL shipping and FCL shipping can also influence the delivery time.
Customs procedures for shipping from China to Sweden
You goods import from China to Sweden, the hassle of custom clearance is not something they want to handle internally. They contract the services of a freight forwarder and you will be right to do so too.
An experienced freight forwarder like Winsky Freight will save you time because they are conversant with relevant rules and regulations. Whether you hire a freight forwarder to handle customs clearance or not, you are still responsible for providing the paperwork. These include:
Commercial Invoice
Packing List
Certificate of Origin
Bill of Lading for seafreight or Airway Bill for air freight
You might also be asked to provide other documentation such as licenses, permits, or certificates. Your chosen freight forwarder will let you know if that is the case and guide you on how to proceed.
Why you should use Winsky Freight for your shipping from China to Sweden?
At Winsky Freight, we make the shipping process from China to Sweden easy through the following ways;
Excellent relationship with reputable airlines, sea shipping lines and rail network providers in China and Sweden
In depth understanding of the customs processes and procedures that make clearance smooth and easy
Professional team working behind the scenes and providing fantastic customer service
Timely updates on your shipments
Competitive pricing and the best rates for your preferred method of shipping
Prompt and safe delivery of shipments
Freight consolidationand warehousing services
Ask Free Shipping Quote
Looking for One-stop cheap air, sea or railway shipping service from China to Sweden Door to Door? Request a free quote now!
GET FREE QUOTE
Provide shipping solutions to Sweden for General and Dangerous products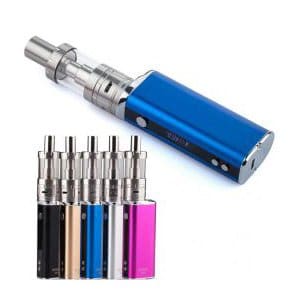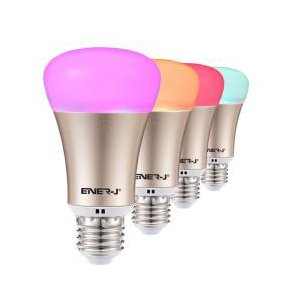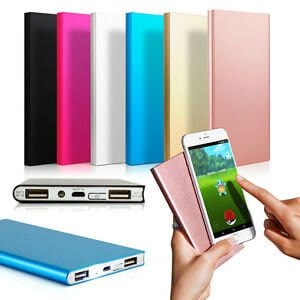 If you have the parcel nned to pickup from china and delivering it to your destination address in Sweden, our professional logistics team will do it for you. We offer the most competitive parcel delivery and in the least time. You can also follow your shipment status with the tracking number provided to you.
Below is the FAQ for shipping to Sweden
What is the shipping costs from China to Sweden?
Considering that there are four available shipping methods, it is nearly impossible to give a fixed rate for shipping costs. Rates are always changing and the size and nature of your goods can influence the cost of shipping. Regardless of the shipping method you choose, note that the size and weight of your shipment are the two major factors that would determine the cost of shipping. Your best bet is to contact a freight forwarder when you are ready to ship your goods. That way, you will have the latest price and best shipping rates for different shipping methods. This is where Winsky Freight comes in. Contact us to request a quote today.
How long does it take to ship from China to Sweden?
A typically air shipment takes roughly 5 days to deliver. Shipments can arrive before the 5 days' timeline. For rail freight, the duration becomes significantly longer. Most rail shipments take 23 days to delivery. That is three times slower than air freight. The slowest of all shipping methods (and cheapest!) is sea freight. If you are shipping via sea, expect a shipping duration of 35-45 days.
What is the cheapest shipping from China to Sweden?
Sea freight is the cheapest shipping method from China to Sweden, the total delivery takes about 35 days. If you don't need to receive the goods very urgently, you can choose the sea freight for saving your shipping cost.
What documents are required for goods import to Sweden?
Sweden customs clearance requires the import goods to be provided with commercial invoice, bill of lading, packing list, special documents (such as quality certificate, inspection certificate, etc.)
Shipping from China to Sweden Process: