ONE-STOP TRANSPORTATION SOLUTION
EXPRESS, AIR, TRAIN & SEA FREIGHT
DDU/DDP DOOR TO DOOR DELIVERY
FROM CHINA TO IRELAND
Shipping from China to Ireland
As a leading freight forwarding company, Winsky Freight has been providing top-notch shipping services from China to Ireland since 2008. We offer a range of shipping options, including Air Freight, Sea Freight, and Railway Freight, all of which are door-to-door services from China to Ireland. Regardless of the volume and type of your shipment, we have a solution that will meet your demands.
With Winsky Freight, you can ship your cargo from any city in China to major cities in Ireland, such as Dublin, Cork, Limerick, Galway, Waterford, and more. We provide flexible delivery options, including port-to-port, airport-to-airport, door-to-door, or any combination, all at affordable prices.
Choosing Winsky Freight ensures you benefit from premium shipping services, including the best shipping routes to Ireland at competitive prices, doorstep delivery options, import clearance duties at no extra cost, and access to a 24/7 online customer support team. Additionally, we offer additional services such as consolidated shipping, free short-term storage, and affiliations with multiple verified sea and air carriers.
Do you need a reliable and competitive shipping service from China to Ireland? Contact us today for a free shipping quote!
Your Reliable freight forwarder from China to Ireland
Cheapest freight, no additional charge, door to door delivery.

Affordable doorstep delivery on all freight shipping from China to Ireland with no hidden fees

Smooth customs import clearance and duties process with DDP shipping from China to Ireland

Free short-term warehouse storage on all consolidated shipment

Additional shipping services like cargo insurance and consolidated shipment

Goods pick-up services from suppliers/manufacturers from any city in China

Monitor your shipment progress with full online tracking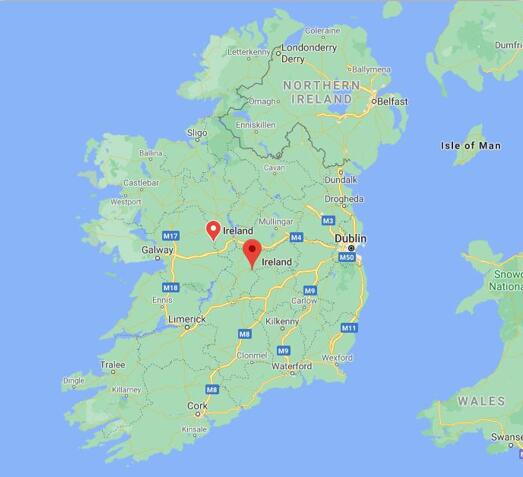 Provide shipping solutions for General and Dangerous products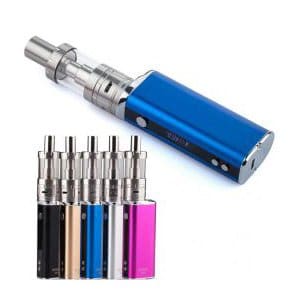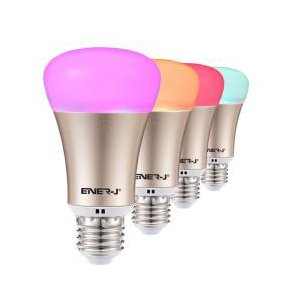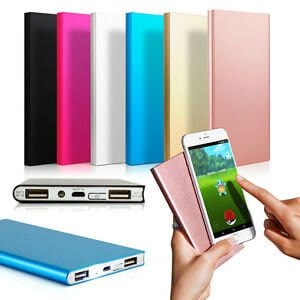 If you have the parcel nned to pickup from china and delivering it to your destination address in Ireland, our professional logistics team will do it for you. We offer the most competitive parcel delivery from China to Ireland and in the least time. You can also follow your shipment status with the tracking number provided to you.
Below is the FAQ for Shipping from China to Ireland
What is the cheapest shipping from China to Ireland?
EmmayipWF
2023-05-17T09:09:01+08:00
Sea freight is the cheapest shipping method from China to Ireland, however, the total delivery takes about 40-50 days for door to door shipping. If you don't need to receive the goods urgently, you can choose sea freight for saving your shipping cost.
Shipping from China to Ireland Process:
Your Ultimate Guide | Shipping from China to Ireland
Shipping from China to Ireland is a challenging task to do. You need to know the customs regulations, the shipping companies, and how much it'll cost you, and that's not even half of it! Most people have no idea where to begin and are overwhelmed with the entire process.
Winsky Freight has been operating in the Irish market for over a decade. After finishing this article, you will learn everything you need to know before shipping from China to Ireland.
So, please read the entire article, and if you don't find the answer you are looking for, you can always contact us, and we are always ready to help you.
1. How to Prepare for shipping from China to Ireland?
International trading is a profitable business, but there are some prerequisites that you have to complete. So, if you are interested in shipping from China, here are the steps you MUST follow:
Step 1. Obtain Permits
You'll need to obtain a permit from the Irish government before importing anything into Ireland. You'll want to do this well ahead of time because it can take up to six weeks to receive approval.
Once you've received permission, you must send a copy of the document to Customs in Dublin. They'll review your paperwork and decide whether they approve the shipment. If they don't, you'll need to resubmit the documents.
Step 2. Prepare Documentation
When submitting your paperwork to Customs, you must prove that you have the proper licenses to export products from China. These include a valid export license, a certificate of origin, and a bill of lading. You'll also need to submit a list of the imported goods.
Step 3: Check trade laws in China and Ireland
In 2017, the Trump administration imposed tariffs on Chinese products worth $34 billion. Many companies are now facing increased costs due to those duties. But there are ways to avoid paying the extra fees. To begin with, check the rules around exports to Ireland. If you want to import into Ireland, you must comply with Irish law.
Step 4: Decide what to import from China
The fourth step in setting up a successful eCommerce store in Ireland is to figure out what things you'll be importing from China. You can choose from many different types of products, ranging from clothing to electronics to toys. But before you start shopping around for some Chinese imports, consider whether there is enough demand for your product in Ireland.
Top Irish Imports from China:
Ireland imported $1.5 billion worth of goods from China in 2017, according to data compiled by the World Trade Organization. Of those imports, machinery accounted for nearly half ($814 million). Other significant categories included electrical equipment ($715 million), clothing ($638 million), furniture ($566 million), prefabricated buildings ($451 million), and nuclear reactors ($385 million).
Step 5: Find a Supplier from China
China is home to over 4 million manufacturers, including thousands of companies specializing in exporting products. These companies typically operate under tight deadlines and low budgets, making them perfect candidates for startup entrepreneurs.
Once you identify a potential partner, you must discuss terms with suppliers. You'll want to negotiate a price based on projected demand. This way, you won't end up paying too much for something that doesn't meet your needs. You'll need to sign a contract detailing your expectations when you reach an agreement. Then you'll need to send the payment. Once the money arrives, the supplier will start production & ship the item(s). Depending on the size of your order, delivery times vary. Most items are completed within two weeks, although larger orders can take longer.
Step 6: Estimate your tax liability
The good news is that importing and exporting goods to China is straightforward. You need to follow a few rules and regulations and keep up to date with the latest changes.
VAT, customs duty, and excise duty are the import taxes the Irish Government charges from importers. VAT is charged based on where the goods are sold. Customs duty applies to imported products destined to be consumed in China. Excise duty is levied on certain specific categories of goods, such as alcohol and tobacco products.
Step 7: Hire a freight forwarder in china
Chinese freight forwarders are very efficient and affordable. However, not all freight forwarders have the same level of expertise. And as China exports all over the world, the country has thousands of freight forwarders. Therefore, finding a good freight forwarder is challenging. You MUST know how to find a good freight forwarder in China. This will reduce your shipping costs by a great deal.
2. What are the shipping options from China to Ireland? 
When shipping your items from China to Ireland, you can use one of the five famous shipping methods below. All of these ways have their advantages & disadvantages, like safety, speed, price, etc. So, it's best you learn all of them and compare them with your cargo & budget to choose the right one for yourself;
2.1. Express shipping from china to Ireland
As a professional international logistics service provider, we have been committed to providing professional and efficient international express services like DHL, UPS, FedEx, and EMS, the delivery time is about 3 to 5 work days for Express shipping to Ireland, and we are the official partner of the express companies, so we can provide you with reliable, flexible and cost-effective international express services. The distribution areas include Dublin, Cork, Limerick, Galway, Kildale, Waterford, Carey County, Mayo County, and so on.
Recommended express delivery to Ireland:
DHL shipping from China to Ireland-high speed, timeliness guaranteed, no need for Eori number.

FedEx shipping from China to Ireland is cheaper than DHL, the off-season price advantage is obvious, and the speed is faster.

EMS shipping from China to Ireland– small parcels have advantages in price, high speed, charging according to actual weight, and easy pass through import customs clearance.
The advantages of using Winsky International Express to send to Ireland
Price discount: Through Winsky, you will enjoy ultra-low discounts on officially announced prices by taking international express deliveries such as DHL, UPS, TNT, Fedex, etc.
Convenient delivery: if you don't know how to send international express, we will have extraordinary customer service to help you complete the safe and fast global distribution plan.
Professional services: if you need them, we will help you repack the packages to meet international standards for sending parcels, reduce unnecessary packaging and postage, and improve the security of properties.
Efficient and safe: when we receive your package, we will store it on the same day and deliver it as soon as possible.
Door-to-door pick-up: we can provide door-to-door pick-up in Shenzhen and help you contact the local express company in other areas to achieve door-to-door pick-up and delivery to your Ireland destination.
2.2. Air Freight from China to Ireland
China to Ireland air freight is an excellent choice if you need to ship something urgently.
Usually, it takes around 5 ~ 12 days to receive a parcel from China to Ireland. It is worth noting that a flight from China to Ireland only stays in the air for a few hours ( about 10+ hours ). As you know, delivery takes about 5-10 days, so your cargo spends only half a day on an airplane, while the rest of the shipping days are spent in customs clearance, loading, unloading, airplane traffic waiting, etc.
Air Freight is the safest shipping method because cargo remains in delivery for about a week or so, so there are few chances of it getting accidentally damaged, lost, or degraded naturally. Moreover, airplanes are way smaller & neater than ocean ships, which means less traffic and better crew to handle your cargo.
We provide air transport solutions from China Shenzhen, Guangzhou, Shanghai, Beijing, Jiangsu, Zhejiang, Shandong, and other places to most of the Ireland Airport like Dublin, Cork, Shannon, etc.
Having a solid operation network, more than 500 fixed high-quality cooperation agents overseas, covering Europe, North America, Australia, and Southeast Asia, reduce the cost of air transportation by 20%, a professional service team, perfect after-sales, and we can also provide international air import and export door-to-door one-stop DDP air shipping service to ensure that goods can be delivered to you smoothly and timely.
The advantages of airlines for shipping to Ireland Airport are as follows:
Eastern Europe / Central and Western Asia: EK/TK/CX/EY/UN/AY/SU and other airlines.
India and Pakistan: CX/EK/EY/HX/KA and other airlines.
Africa: BA/EK/EY/ET/SA/AF/SN/SS and other airlines.
Central and South America: BA/AC/LH/EK/AM/LA/TP/4X/NZ/KL/E6/S6/QF/6R and other airlines.
Australia: GA/CX/NZ/QF/TG/FJ/AK and other airlines.

Air Freight Weight Calculation Method:
The unit of calculation is kilograms, and the minimum billed weight is 45 KG.
Volume weight = length (cm) × width (cm) × high (cm) / 6000 OR: Volume weight = cargo volume (cubic meters) × 167kg.
Actual weight = the physical weight of the goods after weighing.
Billed weight = volume weight compared with the actual weight, choose the larger one as the billed weight.
Heavy goods: the actual weight of the goods is greater than the volume weight.
Lightweight goods: the actual weight of the goods is less than the volume weight.
Top Airports in Ireland 
Dublin Airport
Durbin Airport is the largest airport in Ireland. It is located in County Offaly, about 20 miles from Limerick.
Durbin Airport has a long history of being a major air cargo and passenger traffic hub. It was initially built as an RAF base during World War II and was later used by the US Air Force until it closed in 1996.
The airport has undergone significant changes since then, with new terminals being built and old ones being demolished to make way for new developments. The airport has expanded rapidly over the last few years, adding new terminals, parking facilities, and other infrastructure to accommodate more passengers and cargo.
Shanon Airport
In 2016, Shannon Airport was named the best in Europe by airline reviews website Skytrax. Its location at the foot of Shannon Mountain made it the ideal place for transatlantic flights, with the airport becoming a central hub for American Airlines and United Airlines.
Today, the airport is a primary Mid-West gateway with direct flights to Dublin, New York, and Boston. It is also home to the Shannon Aerospace and Defence Academy and the Shannon Seaport, an Irish Government facility that hosts several maritime and maritime technology companies.
Other Top Airports in Ireland
Ireland West Knock Airport
Cork Airport
Kerry Airport
Donegal Airport
Waterford Airport
2.3. Sea Freight from China to Ireland
Ocean freight is the most popular form of transportation for exporting and importing goods. Sea freight is cheaper than air freight because sea freight can carry a considerable amount of goods. Sea freight can carry 1800 containers, equal to thousands of air freight. Therefore, 90% of global transportation happens via sea freight.
Sea freight is much slower than air freight, but most businesses prefer this shipping method for its low costs and flexibility, such as FCL and LCL shipping modes.
LCL is your best shipping solution if you are a small or medium business owner. Winsky Freight offers the best LCL shipping service at the most competitive price.
➔  FCL & LCL Container Packages;
In Sea Freight, goods are loaded in containers, and you have to choose from 1 of the two container plans;
i) LCL 

is a container package in which your goods are loaded in a sharing container with other people's goods. Hence the name Less than Container Load ( LCL ). This method is best if you don't have enough goods to fill a whole container.

ii) FCL 

is a plan in which you hire a whole container, and only your goods will be loaded. It is best if you have many parcels to fill an entire container.
There are many sea ports in China, like 180+ major ports & 1800+ minor ports, and the best among these are Shanghai, Shenzhen, Dalian, Ningbo, Xiamen, Qingdao, Guangzhou, etc. There are 45 seaports in Ireland, and only 7 of them are big enough, such as Dublin, Galway, Shannon Foynes, Bantry Bay, etc.
2.4. Train Freight from China to Ireland
"As the name suggests, in Train Freight, the cargo is loaded on a train which moves on a rail track to Ireland."
There is one railway line route that goes from China to Ireland, which passes from Kazakhstan > Russia > Belarus > Poland > Germany/Netherlands or France/Belgium > United Kingdom and finally ends at Ireland.
A train usually takes 15 ~ 22 days to pass all these countries and reach Ireland. Train Freight cost is lower than air, road, and express freight but higher than sea freight.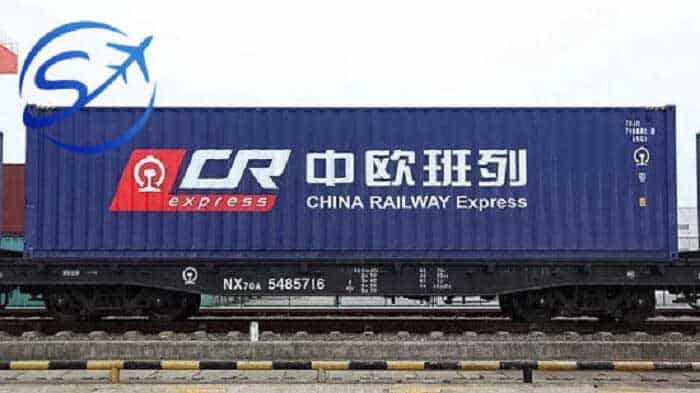 2.5. Road Freight from China to Ireland
"In Road Freight, cargo is delivered on vehicles via roads through many countries."
In this system, the China freight forwarder delivers the cargo to Ireland by truck to the buyer's given address. Road shipment takes about 15 ~ 17 days from China to Ireland, half of the sea shipment delivery days ( 30 ~ 44 days ). Road shipment costs less than air shipment but more than sea freight and Train freight.
Road freight is usually helpful during peak seasons when no airplane or sea container is instantly available.
3. What is DDP Shipping from China to Ireland?
DDP is a short shipping term for Delivery Duty Paid, also sometimes called Door to Door shipment."
As the name suggests, in Delivery Duty Paid ( DDP ), the seller ships the goods or a third party, which is accountable for everything until the goods are offered to the buyer's given address. And by everything, we mean;
Packing items

Doing insurances

Delivery of Goods from seller's location to air/seaport

Booking an airplane or sea ship and loading the articles on it

Unloading the items in the seller's country ( Ireland ) port

Preparing documents and paying custom fees

Delivering the items to the buyer's doorstep
It is worth noting that the shipping agents pay all customs fees, but not from the agent or seller's pocket; the buyer pays them in advance to the agent.
DDP is not a separate shipment method; instead, it's a shift of responsibility of shipment to a third-party agent who will do all the legwork while you can sit at home, relax, and get your parcel to your doorstep.
Yes, you will have to pay some extra fees to agents in DDP, but you are shifting months of headaches, customs problems, complex paperwork, and booking crises on them. Moreover, if you are new, you can get scammed in many ways, like higher booking rates, customs bribes, paperwork issues, etc. So, hiring an agent for a DDP shipment is worth it.
And if you are looking for professional DDP freight forwarders, then we, Winsky Freight®, can help you get the lowest shipping rates & best delivery speed. We offer DDP shipment in various methods like;
DDP Air Freight = 10 ~ 15 days

DDP Sea Freight = 35 ~ 45 Days

DDP Road Freight = 19 ~ 25 days

DDP Train Freight = 25 ~ 30 days
4. What Is The Cost of Shipping From China To Ireland?
Shipping costs depend on many factors. For example, there are different types of shipping methods, the weight of the item, the destination, and the type of packaging used. Some products require special handling because of their size or fragility. Other items are shipped via regular shipping containers.
Below is the reference freight from China to Ireland on 9 June 2023. For more exact shipping costs, please fill in the quote form; one of our experts will check the best freight cost for you within 2 hours.
Air freight per KG from China to Ireland
|  Airport of Origin |  Destination Airport | Weight | Price Range(USD) | Weight | Price Range(USD) | Weight | Price Range(USD) |
| --- | --- | --- | --- | --- | --- | --- | --- |
| Guangzhou |  Cork | ≥45kgs | 5.3-6.8/KG | ≥100kgs | 4.4-5.5/KG | ≥300kgs | 4.2-4.9/KG |
| Guangzhou |  Dublin | ≥45kgs | 5.1-6.8/KG | ≥100kgs | 4.3-5.4/KG | ≥300kgs | 4.1-4.8/KG |
| Guangzhou | Shannon | ≥45kgs | 5.8-7.5/KG | ≥100kgs | 4.9-5.8/KG | ≥300kgs | 4.7-5.6/KG |
Express freight per KG from China to Ireland
| Carrier | Weight | Price Range(USD) | Weight | Price Range(USD) | Weight | Price Range(USD) |
| --- | --- | --- | --- | --- | --- | --- |
| DHL | ≥21kgs | 6.9-8.5/KG | ≥69kgs | 5.8-6.7/KG | ≥100kgs | 5.7-6.5/KG |
| FedEx | ≥21kgs | 7.5-8.8/KG | ≥69kgs | 5.8-6.7/KG | ≥100kgs | 4.7-5.8/KG |
| UPS | ≥21kgs | 6.9-8.7/KG | ≥69kgs | 5.8-6.7/KG | ≥100kgs | 4.5-5.6/KG |
Sea freight Costs from China to Ireland
|  Port of Origin |  Destination port | LCL Costs(USD) | 20' Container(USD) |
| --- | --- | --- | --- |
|  Xiamen |  Dublin | $46 | $2750 |
|  Qingdao |  Dublin | $42 | $2800 |
|  Ningbo |  Dublin | $35 | $2420 |
|  Shanghai |  Dublin | $30 | $2650 |
|  Shenzhen |  Dublin | $32 | $2450 |
5. What is the shipping time from China to Ireland? 
When shipping from China to Ireland, the delivery time mainly depends on three factors;
Shipping method

Custom Clearance delay

Environmental
Custom inspection and weather problems are random and can affect the shipment for weeks, if not months, in the worst scenarios.
Air Freight Shipping time
Regarding air freight, it doesn't matter which airport you choose in China or Ireland because Airplanes fly over land in a direct path, so even for the farthest airports, it is just a matter of hours; your delivery will take almost the same number of days.
However, when it comes to airports, delays may happen at some because of heavier traffic and low-tech loading and unloading equipment. So, suppose you are delivering a parcel on your own. In that case, it is always suggested to choose a big airport if you want special equipment for your cargo loading & storage or go for a medium one with less traffic, especially during peak seasons.
|  Port of Origin |  Destination Air-port |  Airport to Airport | Door to Door |
| --- | --- | --- | --- |
|  Xiamen |  Dublin |  1-5 Days | 7-12 Days |
|  Shanghai |  Dublin |   1-5 Days | 7-12 Days |
|  Ningbo |  Dublin |   1-5 Days | 7-12 Days |
|  Shenzhen |  Dublin |   1-5 Days | 7-12 Days |
|  Guangzhou |  Dublin |   1-5 Days | 7-12 Days |
Sea Freight Shipping time
The average time a cargo ship travels from China to Ireland by sea is about 35 days. However, depending on where the vessel is located in China, it can take anywhere from 35 to 40 days.
|  Port of Origin |  Destination port |  Transit time |
| --- | --- | --- |
|  Xiamen |  Dublin |  35 Days |
|  Qingdao |  Dublin |  34 Days |
|  Tianjin |  Dublin |  33 Days |
|  Dalina |  Dublin |  36 Days |
|  Ningbo |  Dublin |  40 Days |
|  Guangzhou |  Dublin |  44 Days |
|  Shenzhen |  Dublin |  30 Days |
|  Shanghai |  Dublin |  42 Days |
Road, Train, & Express Freight Delivery Time
| From China to Ireland | Train Freight | Road Freight | Express Delivery |
| --- | --- | --- | --- |
| Station-to-Station |  16-22 days |  15-17 Days | N/A |
| Door-to-Door |  28-35 days |  21-28 Days | 3-7 days |
6. What is the import tax from China to Ireland?
Import duty is one of those things that most people don't think about. But it's something that everyone needs to know how to calculate. If you want to know what the import duty is on a product, there are some steps you need to follow.
First, you must determine whether you are importing a good or service. Goods include anything you buy from a store, while benefits include legal advice, accounting, etc. Next, you need to figure out the value of the item.
As an EU country, the customs duty, VAT, and taxes differ for all countries. You can get an overall idea from their official website of revenue.
The standard for Irish customs to judge the value of goods is CIF, that is, cost + insurance + freight (commodity price + insurance + freight).
Duty is Free under the following circumstances.
FOB value less than EUR 150 (merchandise value, excluding freight and insurance).

The Duty that needs to be paid is less than 10 euros.
VAT is not required to pay in the following cases.
CIF value less than 22 euros (total merchandise value, freight, insurance costs).

The VAT that needs to be paid is less than 6 euros.

Ireland's VAT (value added tax) is 23% duty depending on specific goods; electronic goods usually do not have Duty, and clothing and other textiles duty is around 10% to 20%.
Mandatory Documents
Documents play the most crucial role in international shipping. You can only receive your goods if you show all the proper Documentation. Here are the primary documents you have to offer to the Italian customs department:
Airway Bill/Bill of Lading
Packaging List
Commercial Invoice.
Certificate of Origin
Letter of Credit
Import Permission.
Special license for prohibited products (If applicable)
7. How to avoid customs charges from China to Ireland?
Like every country in the world, Ireland also has some threshold for Duty fees, and if your cargo is under that value, you will not be asked to pay standard fees or sometimes even no need to pay any money.
| From China to Ireland | No Duty Fees |
| --- | --- |
| In Case Your Cargo value is |  ( FOB means only merchandise value ) |
It is critical to note that if your parcel value is below the custom charges threshold in Ireland, you are not entirely omitted from fees; instead, you have to pay small fees like less than $10 for Duty. Previously, the VAT fees had an exception if the package CIF value was under $22, but now this expectation is removed, and you have to pay VAT no matter what.
If your cargo is above the Ireland-given threshold, then there is no possible way to avoid customs charges.
8. How to track the shipping status from China to Ireland?
The best criteria to track the location of your cargo is through your courier-recommended website. However, if shipping information needs to be updated, you can call the shipping company for the latest news.
Express Shipping companies have DHL, UPS, FedEx, etc., have a state-of-the-art tracking system on their official website. Just enter & search your tracking info and see your parcel's latest status.
In the case of air freight, you can copy the tracking number from the airway bill and search it on their original website or go to third-party websites like https://www.51tracking.com/aircargo/ to get the latest updates on your cargo.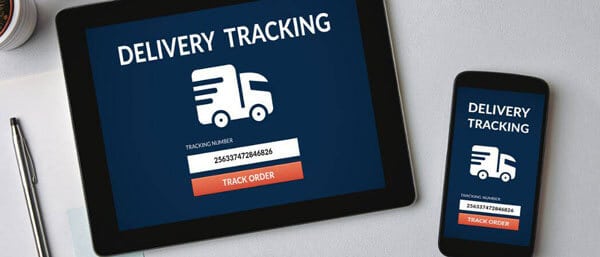 For sea freight, both the seaway bill number & container number can be used to track the parcel. Some shipping companies may still need to update sites, and if that happens, you can go to Https://www.17track.net/, which supports over 1500+ logistic carriers. It is important to note that, in sea freight, the ship remains at sea for over a month, and in that time, you don't get any tracking updates; you will only know when a ship leaves or arrives at a port.
Lastly, freight forwarders offer a GPS tracking service for train shipping, which is the best among all, and you can get minute-to-minute updates.
9. How Can Winsky Freight Deliver the Best Shipping from China to Ireland? 
 If you're exporting from China to Ireland, you'll want to work with a company that has experience with this route. Shippers from Ireland have been using the services of Winsky to transport goods from China to Ireland for more than a decade.
We have a dedicated team in Ireland to serve our clients. Because of this, our customs experts are familiar with all the rules and regulations of the customs and import duties from China to Ireland and are always up to date.
Conclusion
We've shipped hundreds of products from China to Ireland and want to share what we learned. Shipping from China to Ireland isn't rocket science, but many factors affect your shipment cost. You'll need to consider customs clearance procedures, transit times, tariffs, insurance, brokerage fees, and other charges. You may also need to consider time zones and holidays when planning your shipments.
Please message us if you want to learn more or have anything to ship from China to Ireland.