ONE-STOP TRANSPORTATION SOLUTION
EXPRESS, AIR, TRAIN & SEA FREIGHT
DDU/DDP DOOR TO DOOR DELIVERY
FROM CHINA TO IRELAND
Shipping from China to Ireland
As a world-leading freight-forwarding company with more than 10 years of operating experience, Winsky Freight offers you the best service for shipping from China to Ireland. We provide you with fast and reliable express shipping, air, sea, and rail freight services from China to Ireland.
With Winsky, you can ship your cargos from any city in China to Dublin, Cork, Limerick, Galway, Waterford and more cities in Ireland. With flexible delivery options like port-to-port, airport-to-airport, door-to-door, or any combination at affordable quotes.
At Winsky Freight, you assured premium shipping services like the best shipping routes to Ireland at competitive prices, doorstep delivery options, import clearance duties at no extra cost, and a 24/7 online customer support team. With additional services such as consolidated shipping, free short-term storage, and affiliation with multiple verified sea & air carriers.
Contact us today, for a free shipping quote!
Your Reliable freight forwarder from China to Ireland
Cheapest freight, no additional charge, door to door delivery.

Affordable doorstep delivery on all freight shipping from China to Ireland with no hidden fees

Smooth customs import clearance and duties process with DDP shipping from China to Ireland

Free short-term warehouse storage on all consolidated shipment

Additional shipping services like cargo insurance and consolidated shipment

Goods pick-up services from suppliers/manufacturers from any city in China

Monitor your shipment progress with full online tracking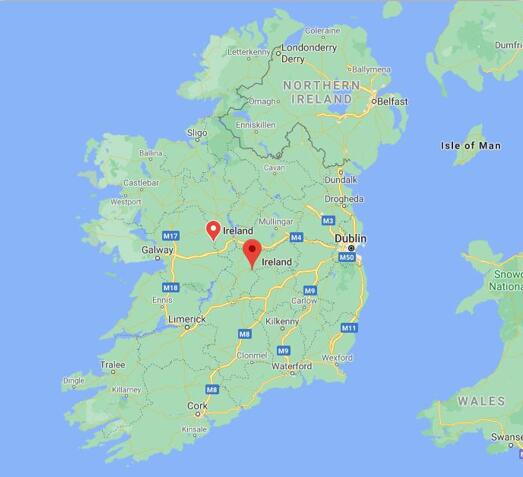 Express shipping from china to Ireland
As a professional international logistics service providers, we have been committed to provide professional and efficient international express services like DHL, UPS, FEDEX, EMS, the delivery time is about 3 to 5 work days for Express shipping to Ireland, and we are the official partner of the express companies, so we can provide you with reliable, flexible and cost-effective international express services. The distribution areas including Dublin, Cork, Limerick, Galway, Kildale, Waterford, Carey County, Mayo County, and so on.
Recommended express delivery to Ireland:
DHL shipping from China to Ireland-high speed, timeliness guaranteed, no need for Eori number.
FedEx shipping from China to Ireland-the price is cheaper than DHL, the off-season price advantage is obvious, and the speed is faster.
EMS shipping from China to Ireland– small parcels have advantages in price, high speed, charging according to actual weight, and easy pass through import customs clearance.
Volume and weight restrictions of EMS shipping from China to Ireland
The weight of a package sent to Ireland must not exceed 30kg, the size of either side of the package shall not exceed 1.5m, and the total maximum horizontal circumference shall not exceed 3m.
The advantages of using Winsky International Express to send to Ireland
Price discount: through Winsky, you will enjoy ultra-low discounts on official announced prices by taking international express deliveries such as DHL, UPS, TNT, Fedex, etc.

Convenient delivery: if you don't know how to send international express, we will have special customer service to help you complete the safe and fast international distribution plan.

Professional services: if you need, we will help you repack the packages to meet international standards for sending parcels, reduce unnecessary packaging, postage and improve the security of parcels.

Efficient and safe: when we receive your package, we will put it into storage on the same day and deliver it as soon as possible.

Door-to-door pick-up: we can provide door-to-door pick-up in Shenzhen, and we can help you contact the local express company in other areas to achieve door-to-door pick-up and delivery to your Ireland destination.
Ask Free Shipping Quote
Looking for One-stop cheap express shipping service from China to Ireland Door to Door? Request a free quote now!
GET FREE QUOTE
Provide shipping solutions for General and Dangerous products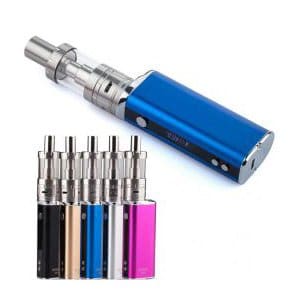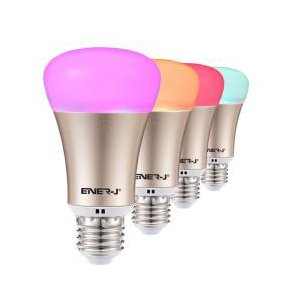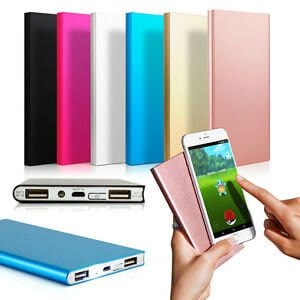 If you have the parcel nned to pickup from china and delivering it to your destination address in Ireland, our professional logistics team will do it for you. We offer the most competitive parcel delivery from China to Ireland and in the least time. You can also follow your shipment status with the tracking number provided to you.
Air freight from china to Ireland
We provide air transport solutions from China Shenzhen, Guangzhou, Shanghai, Beijing, Jiangsu, Zhejiang, Shandong, and other places to most of the Ireland Airport like Dublin, Cork,Shannon, and so on, having strong operation network, more than 500 fixed high-quality cooperation agents overseas, covering Europe, North America, Australia and Southeast Asia, reduce the cost of air transportation by 20%, professional service team, perfect after-sales, and we can also provide international air import and export door-to-door one-stop DDP air shipping service to ensure that goods can be delivered to you smoothly and timely.
The advantage airlines for shipping to Ireland Airport are as follows:
Eastern Europe / Central and Western Asia: EK/TK/CX/EY/UN/AY/SU and other airlines.
India and Pakistan: CX/EK/EY/HX/KA and other airlines.
Africa: BA/EK/EY/ET/SA/AF/SN/SS and other airlines.
Central and South America: BA/AC/LH/EK/AM/LA/TP/4X/NZ/KL/E6/S6/QF/6R and other airlines.
Australia: GA/CX/NZ/QF/TG/FJ/AK and other airlines.
Air Freight Weight Calculation Method:
1. The unit of calculation is kilograms, and the minimum billed weight is 45KG.
2. Volume weight = length (cm) × width (cm) × high (cm) / 6000 OR: Volume weight = cargo volume (cubic meters) × 167kg.
3. Actual weight = the physical weight of the goods after weighing.
4. Billed weight = volume weight compared with the actual weight, choose the larger one as the billed weight.
5.Heavy goods: the actual weight of the goods is greater than the volume weight.
6. Light weight goods: the actual weight of the goods is less than the volume weight.
Items prohibited or restricted by Ireland customs (including but not limited to).
Weapons and offensive items.
Articles with false trademarks
Hay, straw, including products made of straw.
Living plants and animals.
Fireworks.
Tobacco, cigars or cigarettes
The operation procedures for air freight shipping to Ireland is as following:
Ask free quote from us, please provide the specific product name, goods packing information, and the specific destination airport, one of our specialist will quote the appropriate shipping quotation to you.

After you confirm the freight, we will provide you or your China supplier with the air freight booking form (Booking) and pls reply with the booking form to us after filling it out. Our operator will arrange the SO for you supplier or our driver to deliver the goods according to the SO information.

After receiving the goods, the warehouse will check the goods and check the cargo information (weight, size, packing, etc.), then sending out.

There will be an air bill of lading after the goods take off, and the bill of lading will be sent to you after payment confirmation.

After the goods arrive at the destination airport, the Aviation Department will you to arrange customs clearance and delivery.

Finish Customs clearance, pick up goods from Airport.
Import tax from China to Ireland
The standard for Irish customs to judge the value of goods is CIF, that is, cost + insurance + freight (commodity price + insurance + freight).
Duty is Free under the following circumstances.
FOB value less than EUR 150 (merchandise value, excluding freight and insurance).
The Duty that needs to be paid is less than 10 euros.
VAT is not required to pay in the following cases.
CIF value less than 22 euros (total merchandise value, freight, insurance costs).
The VAT that needs to be paid is less than 6 euros.
Ireland's VAT (value added tax) is 23% duty depends on specific goods, electronic goods usually do not have duty, clothing and other textiles duty is around 10% to 20%.
Below is the FAQ for shipping to Ireland
What is the Shipping time from China to Ireland?
International express delivery: About 3-5 working days. International Air freight delivery: About 2-5 work days. International sea freight: About 30 working days. China EMS to Ireland: 5-7 working days.
What is the shipping cost from China to Ireland?
The shipping cost from China to Ireland is affected by many factors, like the product name and type, the dimension and weight, the shipping term with your supplier, and most important, whether the shipment is shipped by Train, Sea or Air, pls submit your quote request, our professional team will work out the exact shipping cost to you very soon.
What documents are required for goods import to Ireland?
Irish customs clearance requires the import and export of Irish goods to be provided with commercial invoice, bill of lading, certificate of origin, packing list, special documents (such as quality certificate, inspection certificate, etc.) insurance.
What is the cheapest shipping from China to Ireland?
Of course, sea freight is the cheapest shipping method from China to Ireland, the total delivery takes about 30 days. If you don't need to receive the goods very urgently, you can choose the sea freight for saving your shipping cost.
Shipping from China to Ireland Process: