THE COMPLETE AND SECURE TRANSPORTATION SOLUTION
DDP EXPRESS, AIR & SEA SHIPPING
FROM CHINA TO GHANA
Shipping from China to Ghana
As an expert freight forwarder for shipping from China to Ghana, Winsky handle all sorts of goods from China to Ghana, and we have a dedicated team to look after our clients shipping needs from Ghana. The import customs clearance service with DDP shipping is available too. Our team always meet Ghana's customs policy so that you can receive your goods at the earliest time.
Winsky offers exclusive shipping rates for LCL, DDP Air freight and Sea freight with door to door service for our Clients in Ghana. You will receive your shipment by air in 5-10 days, by the sea in 30-45 days. Besides, we also offer express shipping service to Ghana at a very affordable rate.
You can choose Tema, Takoradi, or any other ports in Ghana and ship from any ports from China. We can cover every port with our wide network coverage. Years of experience, skilled workers, and the best network in the world of Winsky freight will provide you with the best shipping experience from China to Ghana.
Advantages to handle your Shipping to Ghana
Provide shipping solutions for General and Dangerous products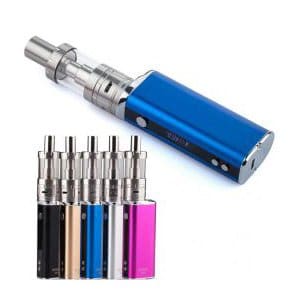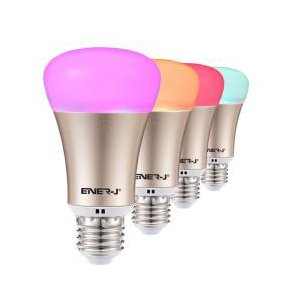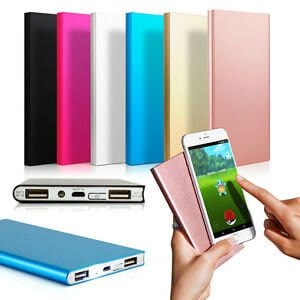 If you have the shipment pickup to be done from china and delivering it to Ghana, our professional logistics team will do it for you. We offer the most competitive parcel delivery from China and in the least time. You can also follow your shipment status with the tracking number provided to you.
FAQ for the Shipping from China to Ghana
How Much Does Shipping from China to Ghana cost?
Express freight is the highest one cost around US$9-15/KG, Air freight with port to port service around US$8-12/KG, Sea freight around USD 2000 for a 20 ft container while shipping from China to Ghana.
What is the cheapest shipping from China to Ghana?
For low volume and sample shipping, Express is still the cheapest shipping way to Ghana, and for large volume goods over 2CBM, Sea freight is the cheapest shipping to Ghana then.
How many days shipping from China to Ghana?
Express shipping from China to Ghana needs three working days. Air freight shipping takes 5-10 days. And sea shipping from China to Ghana takes 30-60 days, depending on the distances between the two ports.
What can I import from China to Ghana?
You can import lots of goods from China to Ghana. For example, Clothing & Bags, Electronics, Furniture, Technical & Medical apparatus are some of the top imports of Ghana from China.
Shipping from China to Ghana Procedures:
Shipping from China to Ghana | A Detailed Guide By Winsky Freight
Though situated in another continent, Ghana imports a handsome amount of goods from China. Ghana imported USD 1.9 billion worth of goods in 2019. It was USD 2.3 billion in the previous year. The covid pandemic affected the import-export business between these two countries, but the situation is getting normal now. So, if you are in the import business, China is a country you can not ignore.
Winsky has a huge customer base in Ghana. We have been operating shipping from China to Ghana for a decade. This article will help you know everything you should know before shipping from China to Ghana.
1. What are the Ways of Shipping from China to Ghana?
Ghana and China are situated on two different continents – Asia and Africa. The distance between these two countries is 10,829 Km. Therefore, you can guess there are only two available shipping methods between these two countries – air and sea.
1.1. Air freight
Air freight is a very convenient shipping method. You should take the aerial routes for shipping from China to Ghana for various reasons. They are quicker than any other shipping method. And the best part is if you miss one flight, you can take the next one for quick recovery.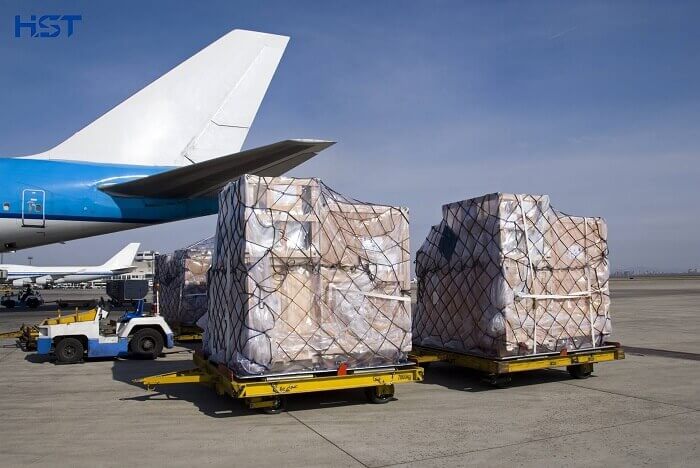 Air freight is reliable. They don't get late and transport your shipment safely. The next big reason you should use air shipping is to reduce the packaging costs.
Usually, you need heavy packaging while using sea freight, but air freight does not demand heavy packaging. Moreover, air freight eliminates the need to hire a warehouse in China.
In addition, the insurance costs are also less than sea shipping. So, you are getting a fast delivery, and you don't have to spend much money on packaging, insurance, and warehouse facilities.
Many big airlines operate between these two countries. Some of them are Qatar Airways,  Cargolux Airlines, Aerogem Aviation, Lufthansa Cargo, etc.
There are some drawbacks of air shipping. You can not ship all products using air freight for certain limitations. For example, if you are shipping lithium batteries, there are certain tests to pass. If batteries can pass that test according to air regulations, only then you can ship batteries.
Another drawback is that if you are shipping a huge amount of products, air freight won't be cost-effective.
WInsky freight has agreements with most big airlines that provide services between these two countries. We ensure you will be able to transport your goods within your schedule.
Main Airports in Ghana and China
Guangzhou Airport
Kunming Airport
Chongqing Airport
Beijing Airport
Xiamen Airport
Shenzhen Airport
Shanghai Airport
Chengdu Airport
Shanghai Airport
Hangzhou Airport
Main Airports in Ghana
Kotoka International Airport
Takoradi Airport
Kumasi Airport
Sunyani Airport
Tamale Airport
1.2. Sea freight
Sea shipping takes time, but most businesses use this method because of its price. Sea shipping costs much less than air freight. And if you are shipping a huge quantity of goods from China, sea shipping is the best method for you. Another reason is you have got two options– LCL and FCL.
LCL
LCL means Less than container load. As a result, you can only pay for the amount of space you use. Therefore, most individual and small business owners prefer this shipping method.
The method of LCL shipping is pretty straightforward. All you have to do is to contact a freight forwarder. If you don't know how much space you need just tell them about your goods and they will tell you how much space you need.
The freight forwarder will book a space on a container and ship your goods to Ghana.
Winsky offers the best competitive price for LCL shipping from China to Ghana. We have special expertise in LCL shipping and deliver your goods before the deadline. If you have anything to ship, you can ask for a quote and see the difference from other freight forwarders.
FCL
FCL is the most affordable shipping option, but only if you are transporting a huge amount of goods. Because in FCL shipping, you can not share your container with any other shippers.
You can book between 20 or 40 ft containers according to your needs. The best part with FCL is it is slightly quicker than LCL shipping, and you get more safety. If you are shipping large products such as machinery cars, FCL is the way to go.
You can contact any freight forwarder that provides FCL shipping services and tell them about your requirements. They will book a container according to your requirements and complete other procedures.
Main Seaports in Ghana and China
Port of Shanghai
Beibuwan Port
Port of Shenzhen
Port of Ningbo-Zhoushan
Port of Rizhao
Qingdao Port
Port of Guangzhou
Port of Xiamen
Port of Tianjin
Port of Lianyungang
Main Seaports in Ghana
Port of Tema
Port of Takoradi
Port of Saltpond
Old Port of Sekondi
Port of Accra
Port of Elmina
2. How to Import Goods from China to Ghana?
Before starting importing from China to Ghana, you must know the process. You should also know which items are prohibited and what are the customs duties and taxes. It would become a disaster if the item is forbidden or needs special documents in Ghana and you don't have that. High custom duty and taxes will make the product less profitable. So, do your research before starting importing.
Register your Business
This is the first step before you start importing from China to Ghana. You have to register your business from the Registrar General's Department of Ghana. You will need a tax verification number and register with the customs department for import permission. It's better to take advice from a local lawyer to complete all the procedures to avoid any hassle in the future.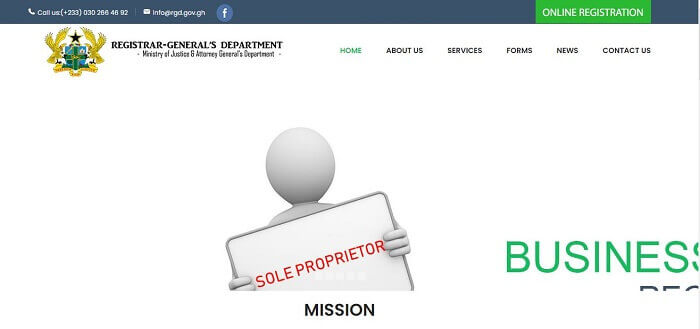 Find a Product
The next important thing is finding the best product. Actually, there are lots of products that you can import. But we suggest you must have a good idea of the product you will import. Don't just follow the trends or any other business. Pick a product that you afford, and you have some idea.
Ghana imports lots of goods from China. Some of the top imports are – Machinery, Electrical equipment, vehicles, steel and iron, chemicals, plastics, rubbers, furniture, vegetable, fruits, etc.
Do proper market research and then pick a product that suits your business.
Pick a Supplier
Picking a supplier is THE MOST critical part when you are shipping from China to Ghana. China is the largest supplier on earth. Therefore, the country is full of suppliers. But not all will deliver the right product. Another important thing is there are suppliers and manufacturers.
Manufacturers are good if you are importing large quantities. Third-party suppliers, on the other hand, can deliver the short amount and give you more options.
Selecting a Freight Forwarder
Are freight forwarders mandatory? No, they are not. You can do it by yourself by contacting a shipping carrier. But unfortunately, that will cost you more, and you will have to face a series of troubles.
Freight forwarders don't only take care of your shipment. They also take care of your documentation. And without proper documentation, you will face serious trouble in customs clearance. Besides, with their contract with carriers, they can give you cheap rates.
But you have to pick your freight forwarder wisely because new or inexperienced freight forwarders can cause many problems for you. Another thing is hidden costs. If a freight forwarder offers much less than the market, then they will have some hidden costs. Be aware of that.
Customs Clearance
We told you earlier, and you should know the customs clearance and taxes for the goods you are importing from China. You can visit the Customs website of Ghana to know more about this.
After your shipment reaches Ghana, you have to pay the customs duties and taxes to clear them. You can hire a customs broker to help you. At Winsky, we offer a customs clearance service for DDP shipping.
3. How Long Does it Take to Ship from China to Ghana?
First, it depends on the mode of shipping from China to Ghana. The fastest method is express shipping, and you will receive your shipment in under 3 days. But as it is expensive, we don't recommend you to ship more than 150Kg using this method.
On the other hand, Air shipping is less expensive than express shipping. It takes 5-10 days,
Ocean freight is the slowest shipping method, and duration heavily depends on the distance between two ports. You will get an overall idea from the below table:
|  Port of China |  Port of Ghana |  Transit Time |
| --- | --- | --- |
|  Xiamen |  Tema |  40 |
|  Tianjin |  Tema |  38 |
|  Qingdao |  Tema |  37 |
|  Ningbo |  Tema |  34 |
|  Shenzhen |  Tema |  30 |
|  Shanghai |  Tema |  36 |
For some ports, sea shipping can take up to 60 days. FCL and LCL methods also have different time schedules. So, it's always better to ask your freight forwarder about the required time.
We will also recommend adding 2/3 extra days for air shipping and 8/10 days for sea freight shipping within the given time. International shipping is a hectic business, and maintaining time is too complicated. So, it's better to add some additional time so that the shipping does not hamper your supply chain.
Watch the below video to learn more on how to ship from China to Ghana:
4. Air Freight shipping costs from China to Ghana
If you are shipping from China to Ghana for the first time, you MUST know the weight calculation process. That is the first step to determine the cost of shipping from China to Ghana by air freight.
There are two types of weight – Volumetric weight and Gross weight. Gross weight is the actual weight of your goods. But Air freight companies consider the volume also. And they do it by using a simple mathematical formula.
The formula is an easy one – 1:167. Let's clear it with an example. Suppose your shipment weighs 100 Kg and the volume is 1 CBM. In this case, the volumetric weight will be 100*167 = 167 Kg. As volumetric weight is higher, you will be charged for the volumetric weight.
We hope now you got the point of how they calculate the chargeable weight.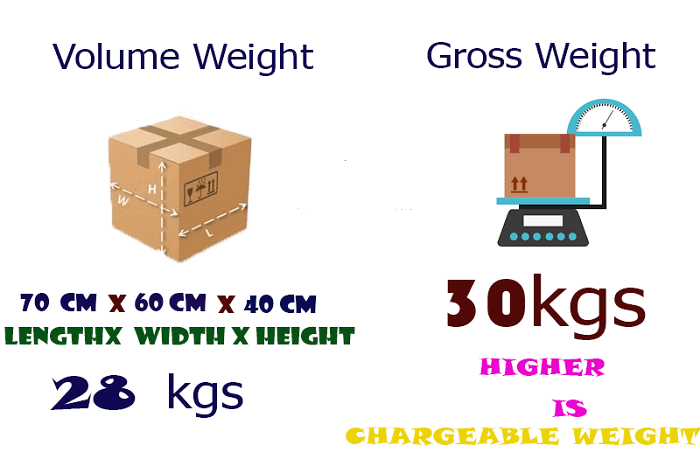 The second deciding factor is the distance between the two ports. You have to pay more charge for a greater distance. The type of your goods and amount are also a deciding factor to determine the price.
Therefore, it is not easy to say how much air freight from China to Ghana costs. But we can give you a general idea. USD 5 to USD 15 is the standard price for air freight between these two countries.
5. Sea Shipping Costs  from China to Ghana
Like air shipping, it's hard to determine the cost of shipping from China to Ghana using sea freight.
LCL or FCL
LCL and FCL are two different methods, but they use the sea route. If you choose FCL shipping, you will be charged for a 20 or 40 ft container according to your need. On the other hand, if you choose LCL shipping, you will be charged for the CBM you will use.
Port Distances
A longer distance between two ports will cost you more. So, try to pick two ports within a shorter distance. But you must have in-land transportation from the port where you receive your goods. You don't want to use another ship in Ghana.
Terminal Fees
There are certain terminal fees in every port. You should include these costs in your overall sea shipping costs. On another important note, terminal fees may vary from port to port.
Fuel costs
Sea shipping costs largely depend on fuel costs. If the fuel price changes, so do the sea shipping costs.
Shipping time
Shipping time plays a big role. If you are shipping in a rush season, the shipping cost will increase. For example, in the Christmas season, many companies ship from China. So, it's better to avoid shipping in that season. Again, holidays in China will also cost you more than the regular charge.
Typically it costs between USD 3500 – USD 4000 for a 40 ft container. But we will recommend asking for a price quotation from a freight forwarder.
6. Express Freight costs from China to Ghana
Express shipping is also known as courier shipping. It is a door to door shipping service. The express shipping company will take your goods from the Chinese supplier and deliver them to your home. You will be asked to pay the customs duties and taxes after your shipment arrives in Ghana. The best part with express shipping is that you will get your shipment in under three working days.
If you are shipping fewer goods (ideally, less than 150Kg), this shipping method is a good option. Express shipping is specialized shipping, and many large companies operate this shipping around the world.
Some of the famous express shipping companies that operate between these countries are FedEx, DHL, TNT, UPS, etc.
You can also take this service from a freight forwarder like us. At Winsky, we have contracts with all of those top express shipping companies. You will get a cheaper rate from us than the company itself.
One important note: Do you remember the chargeable weight formula we discussed earlier in this article? Well, the formula changes to 1:2 for express shipping.
7. Door to Door shipping from China to Ghana
As the name suggests, you don't have to take any responsibility for shipping goods in the door to door shipping. In door to door shipping, all you have to do is to provide the addresses to the freight forwarder, and they will take all the responsibilities.
Though it seems close to express shipping, in real cases, it is not. Unlike express shipping, you have the liberty to choose your shipping method in the door to door shipping. You can pick air or sea any shipping method as your door to door shipping companion.
Winsky freight is famous for door to door shipping from China to Ghana. We have expert people to handle your goods and ensure safe delivery.
8. What items are Restricted and Prohibited to Import in Ghana?
Every country has its own sets of importation rules, and so does Ghana. There are two different sets of items. One is restricted, which means you need special permission to import those items. And another one is prohibited, which means you CAN NOT import those items to Ghana, and there is no permit for this either.
Restricted Items in Ghana
Weapons and Ammunitions.
Narcotic drugs
Pornographic materials.
Beads containing inflammable celluloid
Raw coffee
Counterfeit notes
currencies
Contaminate goods.
Animals and plants possess diseases.
Copyrighted products.
Prohibited Items in Ghana 
Gold coins
uncut diamonds
Communication equipment
Drugs
Duplicating keys machines
evaporated milk
milk powder having less than 26% of milk weight.
Any gambling machine
Live plants and animals
DO NOT import any restricted items to Ghana from China. Ghana Customs will confiscate your shipment, and you will find yourself in severe legal problems and will bear jail time. The same will happen if you don't import prohibited items without permission from legal authorities.
9. Import Duties and taxes in Ghana
Every country has a customs department to regulate imports from other countries. Besides, it is an income source for every government. So, you have to pay customs duties and taxes when importing to Ghana.
Import duties and taxes are not fixed for every product. Import duties are applied on certain products and for beyond a certain amount. You can get free shipping from China to Ghana from Amazon or Alibaba, but not while you ship by yourself.
If you are importing vehicles to Ghana, you will need to show the followings:
Vehicle Identification Number (VIN)
Model
Year
Make
Bill Of Lading
The charge may vary for different types of vehicles. You can learn more from the Ghana Revenue Department's website.
The customs tariffs for other products vary. Here is the tariff of the Ghana customs department:
Essential social goods – 0%
Raw materials, Capital goods, Basic Necessities, Specific inputs – 5%
Semi-finished goods – 10%
Consumer products – 20%
Specific goods – 35%.
Import duty is not the only charge you will pay. There are other impositions also. They are:
Value Added Tax
Import Excise Duty
Interest charge
Education Trust Fund
Health Insurance Levy
ECOWAS Levy
Examination Fee
African Union Levy
Special Import Levy
Import Levy
Processing fee
Warehouse Rent
10. How can you Reduce Shipping Costs from China to Ghana?
This is a very important question, especially if you are importing for business. Price reduction will increase your profit margin, and who doesn't like additional profits? So, here is how you do that:
Pack your items with professionals and make the package dimension compact. Packaging can reduce costs heavily. So please don't take it lightly.
Pick two ports with a shorter distance to reduce the shipping costs.
Take insurance from a third party.
Find a freight forwarder with some additional offers.
Ask for a quotation from several freight forwarders and pick the best one with the lowest price.
If the price is too low, find out if there are any hidden costs.
Stick to one freight forwarder and build a long-term relationship. Freight forwarders often provide special prices for their regular clients.
11. Why is Winsky the Freight Forwarder for Shipping from China to Ghana?
When you are shipping from China to Ghana, you need a customer-friendly and cost-saving freight forwarder. Winsky can provide both as it has a dedicated team to work for our clients in Ghana. We also have a wide network in Ghana to help you with delivering your goods to your warehouse.
Winsky freight also offers a customs clearance service for DDP shipping. So, you can receive your shipment without any hassle, just sitting back at your home.
We never miss any deadline, and our 24/7 customer care service will always help you to track your shipment. Whether it is express shipping or ocean freight shipping, you can always keep your faith in us.
Our vast experience in the shipping industry and the skilled workforce will give the best shipping experience you can imagine.
Conclusion
Shipping from China to Ghana is a challenging task. But if you know all the insights, you can do that easily. We hope this guide was helpful for you. But if you don't find the answer to your question or have any project in your mind, feel free to send us a message. One of our Ghana shipping experts will join you soon.