Best Air Freight from China
As one of the premier air freight forwarders in China, Winsky Freight supports both Airport-to-Airport and Door-to-Door air shipping from any city in China to your destination. We have strong partnerships with the top 10 air carriers, ensuring comprehensive air transportation coverage to major airports across the world, including Europe, North America, South America, Asia, Oceania, and Africa. Opting for the best airline routes ensures safe, swift, and efficient air shipping from China to any country and airport.
Winsky Freight offers the most competitive air freight rates in the Chinese shipping market, even during peak seasons. We can guarantee available shipping space for your cargo. Additionally, we provide import and export customs declaration, booking, commodity inspection, magnetic inspection, document preparation, and DDP one-stop air freight shipping services.
Whether you're a small private company or a medium to large enterprise, we have the most suitable air freight service for you. Feel free to contact us for a free air freight quote from China today!
Why Choose Our Air Freight Services?
Winsky freight Air Cargo Services Include:
Door to Door or Airport to Airport Service

Air freight document arranging

Goods Pick up from China manufacturers

Freight consolidation from different city of China

Custom clearance in major airports

Dangerous goods handling and delivery

Labeling, Packaging and Palletize
Get Air Freight Quote Now
Get an air freight shipping quote today from one of our logistics experts and start your import business smarter and safe today. Our professional freight forwarders will choose the most suitable and economical ways for transportation of your consignment to destinations worldwide
Below are the FAQs for Air Freight from China.
What is Minimum charge weight for air freight shipping?
EmmayipWF
2022-10-23T16:56:29+08:00
The Minimum charge weight is 45KG for air freight shipping, and air rates are based on volume or gross weight, whichever is greater. In order to calculate the volume of a shipment, the dimensions of each piece are required.
Cooperated Cargo Airlines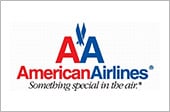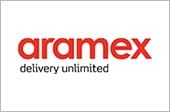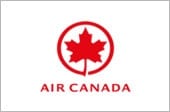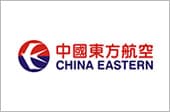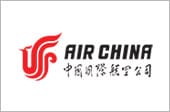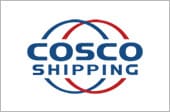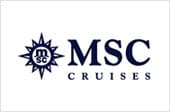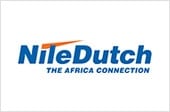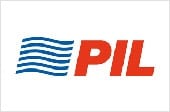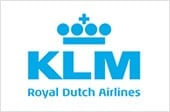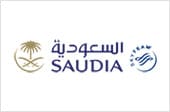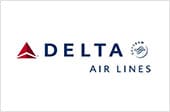 Main Airlines' Shipping Routes
1. America shipping routes:
Shipping carriers: CZ, MU, CI, HU, CA, SQ, BR, EK, BA, PO, KE, AA, LX, OZ, QF, UPS, CO, QT, AV, PR
| Cargo Airline | Direct Flight | Destination Airports |
| --- | --- | --- |
|  CZ | LAX/MEX/GDL | DFW IAH ELP SFO SLC DEN PHX ATL SEA ORD BDL BUF BWI EWR IAD JFK SYR CLT DNA CAE GSO GSP HSV JAX ORF PNS RDU TUS MIA YUL YYZ SAN |
|  CA | LAX/JFK | ABE ALB ATL AUS BDL BHM BNA BOI BOS BTR BUF BWI CAECLT CMH CPR CVG BEN DTW ELP EVV GRR GSO |
|  PO | LAX/CVG | ABE ABQ ALB ATL AUS EWR BOS CLT DEN DFW IAH JFK JAX LAS MIA MCI SEA SLC SFO YVR |
|  AA | ORD/LAX | ATL BNA CVG CLE CLT DFW DTW JFK MIA MCI MKE SDF MSP STL SFO SEA SDQ STI YYZ YUL PHX IND |
2.Europe air shipping routes:
Shipping carriers: CA, CZ, EK, NH, BA, UPS, MU, SV, EK, CX, EY, TK, SQ, SU, OZ, MH, ZH, QR, TG, LX,RU, AY, HU
Cargo Airline
Direct Flight
Destination Airports
 CI
AMS FRA LUX  LHR
BRE BRU BSL CGN DUS FMO HAJ HAM LIL LON LYS STR MUC NUE RTM ZRH PIK GLA CPH BEG BUD BUH HEL
 EK
AMS/FRA/MAD
AMS/FRA/MAD/CDG/MXP/VIE/CPH/LHR

BRU/ZRH/MAN/BCN/DME/DUB/OSL//FCOSVO/ATH/LCA/SVO

 CA
FRA/LHR/CDG
AMS DUS MUC ANR ATH BCN BRE BRU BSL BIO CGN HAM LUX MAD NUE ROM RTM PRG BUD WAW
 CZ
AMS/LHR

ABZ AGP ALC ARN BCN BEG BER BHX BOD BRE BRU BUD CTA CPH EDI EIN FCO FMO LUX MAD MAN MLH MXP NCE NUE OSL OTP PRG PSA
3.Australia, and New Zealand shipping routes:
Shipping carriers: BR, CI, CA, CZ, GA, AI, VN,NH, SQ, FM, PR, UO, ZH, GA, KE, MU, TG, VN
| Cargo Airline | Direct Flight | Destination Airports |
| --- | --- | --- |
|  NH |  SYD | SYD MEL BNE ADL OOL |
|  SQ | MEL/SYD | ADL/BNE/CHC/PER |
|  CI |  SYD | SYD BNE AKL CHC MEL |
4.Southeast Asia, Middle East and Afric shipping routes:
Shipping carriers: AI, QR, CA, 9W, TG, TK, CI, CZ, EK, EY, ET, HU, MU, MH, BA, PR, CX, GA, SQ, SV, SU
| Cargo Airline | Direct Flight | Destination Airports |
| --- | --- | --- |
|  CI |  TPE KHH | BKK SIN SGN HAN JKT MNL PEN KUL DPS NRT KIX HND HND NGO FUK CTS ICN DWC DXB |
|  SQ | BKK/MNL/SGN | BLR/MAA SHJ/DXB CGK/SUB/KNO ICN/KIX/HND BOM/CMB/DAC/DEL JNB/CPT |
|  EK | ADD/DXB | NBO/EBB/KRT/JNB DWC/SHJ/AUH RUH/JED/DMM/BAH/KWI/AMM CAI/DAR/CMN |
Air freight conclusion:
Even over long distances, your air cargo is in the best hands! With the support of the most advanced systems, qualified and reliable employees are available around the clock to ensure that your shipment arrives at its final destination safely, cost-effectively, and on time – worldwide. All major air cargo hubs are serviced daily, and on-site experts handle your orders.
We will inform you about all air freight requirements from China, such as customs regulations and transport insurance, and we're happy to assist you with the necessary documents. No matter what you require from us, we will provide you with a suitable cargo solution – safe, flexible, and reliable.
International Air Shipping from China Procedures
Contact China Supplier/Manufacturer
Shipping document guidance
Export declaration filing
Restricted party screening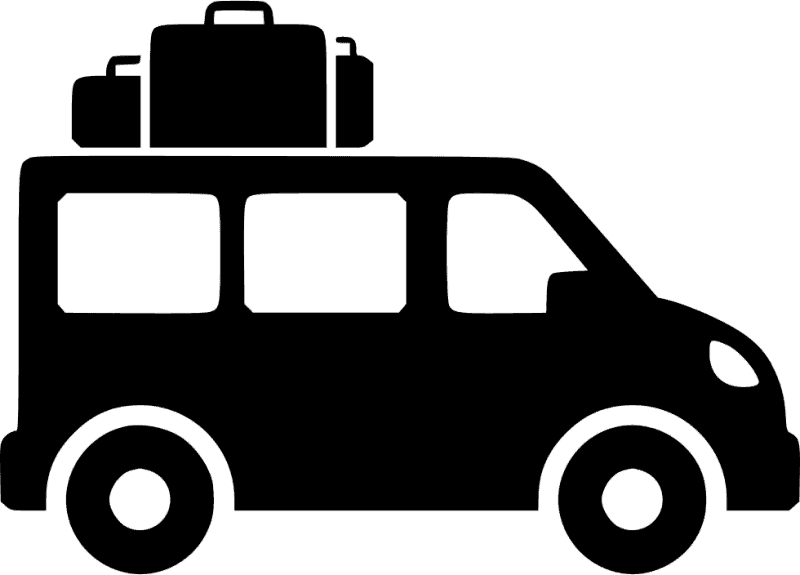 Prepare Transport and Documentation
Freight booking
Cargo insurance
Shipment tracking
International Shipping
Ocean Freight (LCL)
Air Freight
Express/Courier Freight
Import and Export Customs
Customs brokerage
Transportation Services
Transloading-Ground freight -Trucking
Delivered
Delivered to you
Delivered to FBA Amazon warehouse
Delivered to Destination
Your Ultimate Guide 2023 | Air Freight from China
As COVID-19 has taken hold of the world, air freight from China has become necessary for many businesses. China is the world's largest producer of goods and has the lowest cost of production, which is why it's become the world's largest importer. Businesses must find ways to get their products to their customers while making a profit.
You know that the cost of shipping is constantly changing, but you have to ship your goods and at the same time not spend too much money.
Winsky Freight has been in the shipping industry for more than 12 years, and here is your guide to air freight from China.
1. What is an Air freight Forwarder from China? 
Air freight forwarders from China act as intermediaries between shippers and freight carriers. They specialize in arranging freight transportation from point A to point B as efficiently as possible, often at a lower cost than if the freight were transported directly between the two points. They help clients all over the world with air freight from China.
Though the air freight industry faced some troubles after the COVID-19 breakdown, the Air Transport Association (IATA) announced that air freight transportation was back to its original state in January 2021 before the COVID-19 breakdown, which is excellent news.
2. What are Air Freight forwarders in China can do?
Freight forwarders in China have a range of services and capabilities that enable them to meet the needs of shippers and their freight in various ways. They often act as a third-party agent between shippers and freight carriers, helping to reduce the time it takes to get their products to their desired destination.
They also provide freight brokerage and supply chain solutions, which enable them to be a reliable and strategic supplier to shippers and their supply chains. Air Freight From China is often the best and most cost-effective method for shipping freight internationally.
Air freight from China has changed how cargo is transported, making the process faster, cheaper, and easier for shippers and their destinations. However, air freight forwarders face competition and must work hard to stay ahead of their competitors.
They operate between the largest airports and shipping hubs, making them convenient for businesses and consumers who need their packages expedited but don't have the space or time to deal with traditional logistics providers.
They also offer other services, such as warehousing and distribution, making them an attractive alternative for those who don't need their packages delivered as quickly. Over the past few years, forwarders have become an increasingly popular choice for small and large businesses, offering a wide range of services at an affordable cost.
3. How long does Air Shipping take from China?
Air freight is the most common way goods are shipped from China to other countries. It takes approximately 2-5 days to ship an item from China using air freight express delivery. This is much faster than shipping using the standard air freight method. Companies like UPS, DHL, and FedEx provide express air freight service worldwide.
Air freight is one of the most common ways to transport packages between countries. It is the quickest and most efficient way to transport small and medium containers across the globe. But at the same time, It is also the most expensive way to transport packages.
Time duration depends on the distance and facilities between the countries. For example, it takes approximately six days to transport a package from China to the United States by air freight.
When using air freight, it takes just a few days to receive your package. Sometimes, it is much cheaper than other shipping methods, such as sea and land freight, mainly if you import a few goods.
Depending on the distance and facilities, you can take goods to your country with regular air freight within 5-15 days. The freight forwarder you choose also plays a vital role in How long air shipping takes from China. So, you must know how to select a good freight forwarder before going for air freight from China.
It is almost always the best option for small and large packages and is preferred by many retailers, such as Amazon and Walmart, because of its speed and low cost. If you are an FBA marketer and need Amazon shipping, air freight is a good choice.
4. What are the Advantages of Air freight from China? 
Air shipping is a faster, cheaper, and more environmentally friendly way of shipping goods than traditional shipping. It allows companies to ship their goods anywhere in the world in a few days rather than the weeks or months it takes by conventional shipping. Here we have listed some of the advantages:
Air shipping is Fast and Efficient
Air shipping is a faster and more efficient way to transport cargo than traditional ground shipping. It can move packages, freight, and cargo between cities and countries and has many advantages over conventional ground shipping.
It is much faster and cheaper than traditional ground shipping and better for the environment. It also enables businesses to respond more quickly to changing market needs, and it can reduce freight costs by as much as 50% compared to traditional ground shipping.
Fast Customer Delivery
Air freight from China allows items to be delivered to a customer's doorstep in days rather than weeks or months. Customers will receive their products faster than with standard shipping, which is sometimes the only choice for small enterprises and those with limited transportation options.
Customers do not have to put their life on hold. At the same time, their purchases are being transported, which is a significant benefit for individuals who want their products or services delivered as soon as possible.
Ship anywhere in the world
Sometimes, there are some reasons why sea transport is impossible because of the geological position.
Air freight from China can be their savior. These days, most countries have airports with air shipping facilities. Inland transportation is risky and time-consuming. But air freight from China is fast, and China has the infrastructure to ship goods to any part of the world.
Air freight is Reliable
For some businesses, reliability is the foremost demand. Air freight is reliable and delivers your goods within a concise time frame. The time frame is significant for some businesses. Because to some companies, the time frame is crucial to satisfy their clients. Air freight from China also confirms the product will be delivered intact without damage. Air freight from China is your best option if you import delicate and expensive products.
Reduce some costs
Many people look for Cheap air freight from China. But as a matter of fact, air freight automatically reduces some costs. For example, sea freight needs heavy packaging to transport any goods. But as air freight needs to reduce the package weight and deliver faster, you will have to pay less for packaging.
Moreover, you don't need to hire a warehouse if you are using air freight from China. Warehouses are expensive, but air freight can eliminate this cost.
Fewer Insurance Costs
As air freight is fast, it will deliver your goods faster than any other mood. Therefore, you will have to spend less on insurance.
5. What are the Disadvantages of Air freight from China? 
Though air freight from China is fast and reliable, it has some drawbacks. Here are some of those.
Air freight from China is Costly
Air freight is an excellent shipping method for shipping only a few goods. How much weight is considered "Huge?" From our experience, we can say anything more than 500 Kg will not be cost-effective for you. If you are using express shipping, we do not suggest shipping over 200 Kg.
You can read our express freight shipping guide before shipping your goods using the express shipping method.
Less Size
It doesn't matter how oversized the air freight is. You can not compare them with sea freights. So, there is a size limitation. So, even if you want, you can not ship beyond a certain amount of packages using air freight from China.
Product Limitations
In most cases, you can ship any product using air freight. But here is the point: you have to follow specific rules applied by the IATA. For example, if you ship batteries from China to your country, you must follow the practices IATA uses. Thus, if you want to send any chemical items, there are certain limitations.
6. How much does it cost to air freight from China?
International shipping costs depend on many factors. It doesn't matter which method you choose; there is no fixed rate. So, before finding the shipping cost, you have to consider the following factors:
Cargo size and dimension,

Time duration of shipment,

The DIM parcel weight,

The packaged weight,

Worth of cargo,

Type of merchandise,

Additional services

Radius between port to port
A freight forwarder can give you an approximate price quotation after you provide this information to them.
Winsky Freight has operated air freight from China for over a decade. We have contracts with the most large air cargo carriers in the world. Therefore, we can always offer a competitive price than many other shipping companies in China.
Ask for a quotation from us, and we will provide cheap air freight from China.
7. How to calculate the charges weight of Air freight?
The chargeable weight in air freight sometimes needs to be understood. First, it's essential to recognize that each cargo has two consequences: the actual weight (kg or lbs) and the dimensional weight (cbm). No freight forwarder can provide you with a price solely based on the weight of your shipment. Aside from maritime freight, air freight costs are determined by whatever weight is greater.
Air freight companies use a simple formula to find out the chargeable weight. And that is a simple process. Use the formula 1:167. For example, if your shipment weighs 100 Kg and the volume is 1.2 CM. Now use the formula here: 1.2*167 = 200.4. So, here you will be charged 200.4 Kg even though your shipment's gross weight is 100 Kg. If the gross weight had been 250 Kg, they would have charged you for 250Kg as that is the higher amount.
If you still need clarification, watch the below video.
8. International Air freight shipping services from China. 
Right now, China has around 235 international Airports. Most Chinese Airports are well-equipped for international shipping. And you can ship to almost any country in the world from China. Here, we will discuss some of them.
 8.1. Air freight from China to the USA
Air freight is the quickest way to get small packages or heavy freight from China to the United States. It takes less time and money than other transportation methods, and the packages arrive on time. However, the air freight process between China and the United States is complicated and time-consuming. When sending air freight from China to the USA, you must find a reliable freight forwarder.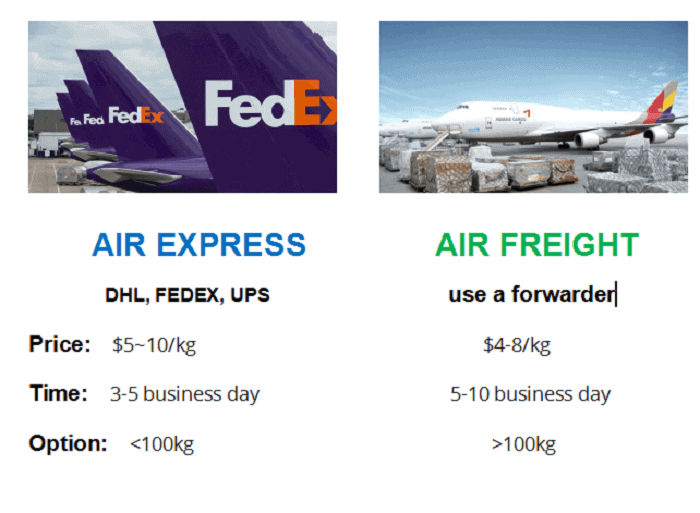 It takes 5-10 days for regular air freight from China to the USA. Express shipping takes 3-5 days.
8.2. Air freight from China to the UK
Air freight from China to the UK is also popular because both countries are well-equipped with airports with sophisticated technologies. Regular air freight from China to the UK takes 7 to 10 days, and express shipping takes 2 to 3 days.
8.3. Air freight from China to Australia
Australia has special shipping agreements with China. Therefore, air freight from China to Australia is a regular event. Standard air freight from China to Australia takes 8-11 days, and express shipping takes 2-4 days.
8.4. Air freight from China to Canada
Canada largely depends on Chinese products, and both countries have a very healthy business relationship. Standard air freight from China to Canada takes 7-14 days, and express shipping takes 2-4 days.
8.5. Air freight from China to Japan
Japan is a neighboring country of China. Though both countries have a business rivalry, they also have good international shipping relations. Generally, standard air freight from China to Japan takes 6 to 10 days. Express shipping is quick, and you can ship from China to Japan with an express shipping method in under three days.
9. What is IATA, and What Rules and regulations do it imply for Air freight from China? 
The International Air Transport Association (IATA) is an organization that sets the rules and regulations for air cargo shipping. One of the primary responsibilities of the IATA is setting standards for the safety and security of air cargo.
The IATA sets standards for the size, weight, and type of cargo that can be shipped by air. The IATA also sets the rules for how air cargo can be loaded, transported, and unloaded.
The IATA is known as a leader in safety and security. One of the most significant rules and regulations the IATA sets is how much space cargo ships can take up when flying. This is known as the dimensional weight limit, and the IATA sets it.
The most significant rules from IATA are:
Labeling – Every package must be labeled with the proper direction of what is inside.

Packaging – Every product must be packed properly so that one cannot damage others.

Documentations – No shipment is possible without proper documentation. We will discuss that later in this article.

Insurance – Most large freight forwarders offer insurance, and if you don't get insurance, there is a chance that the freight forwarder won't make a contract with you.

Dangerous goods – IATA has specific regulations about 

hazardous goods

.
IATA is an organization that works with governments and airlines to establish rules and regulations for the aviation industry. When cargo is shipped internationally, the rules and regulations set by IATA come into play. Some of the most significant decisions from the laws and regulations set by IATA are whether a cargo can be shipped and where a shipment can be shipped.
The IATA also works with governments to ensure that the aviation industry is as economically sound as possible, which helps to keep fares low for passengers and keeps airports financially viable.
10. What Documents are mandatory for Air Freight from China? 
Depending on where the items are served and the conditions under which you discharge, you may require any or all of these documents to transfer air freight from China.
Some of the documents listed below may be required for air freight transportation.
Airway Bill
An airway bill, also known as an AWB, is a document that comes with items transported by an overseas courier and allows for tracking. It functions as both a receipt of goods by an airline and a transport contract between the shipper and the carrier. It's a legally binding contract that may be enforced in court.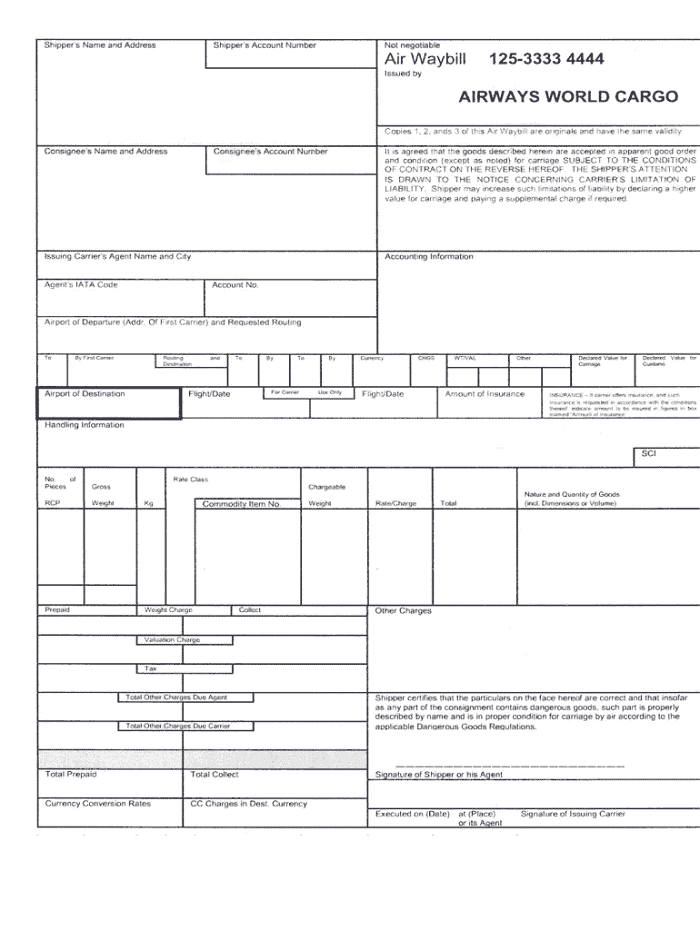 Commercial Invoice
Like any other invoice, you must have an invoice from your supplier in China. That is your commercial invoice. The commercial invoice describes the items inside the package, and it is a mandatory document for customs.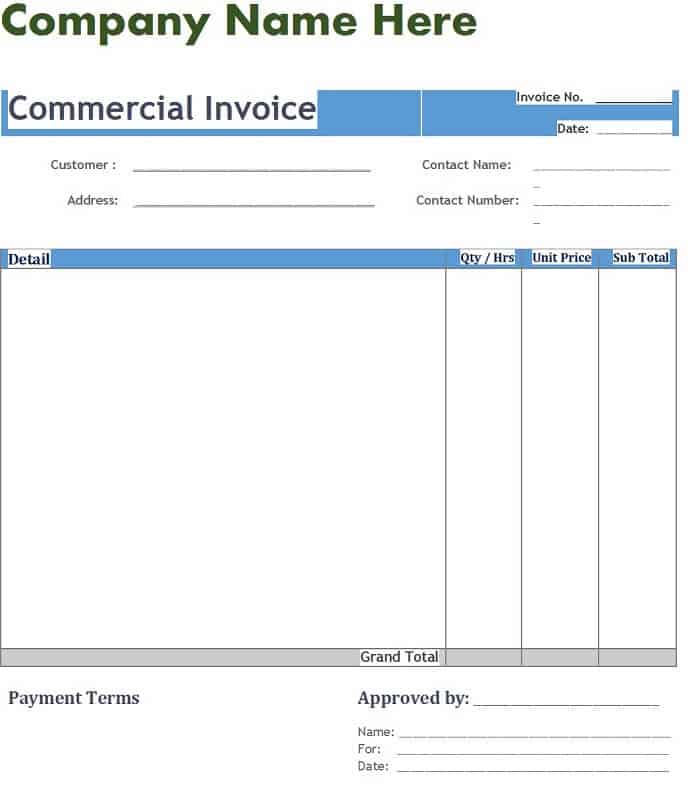 Packaging List
It is like a supplementary document of a commercial invoice. But in these documents, suppliers provide more detailed information about your shipment. Therefore, the customs department asks for this document to calculate the VAT and TAXEs accurately.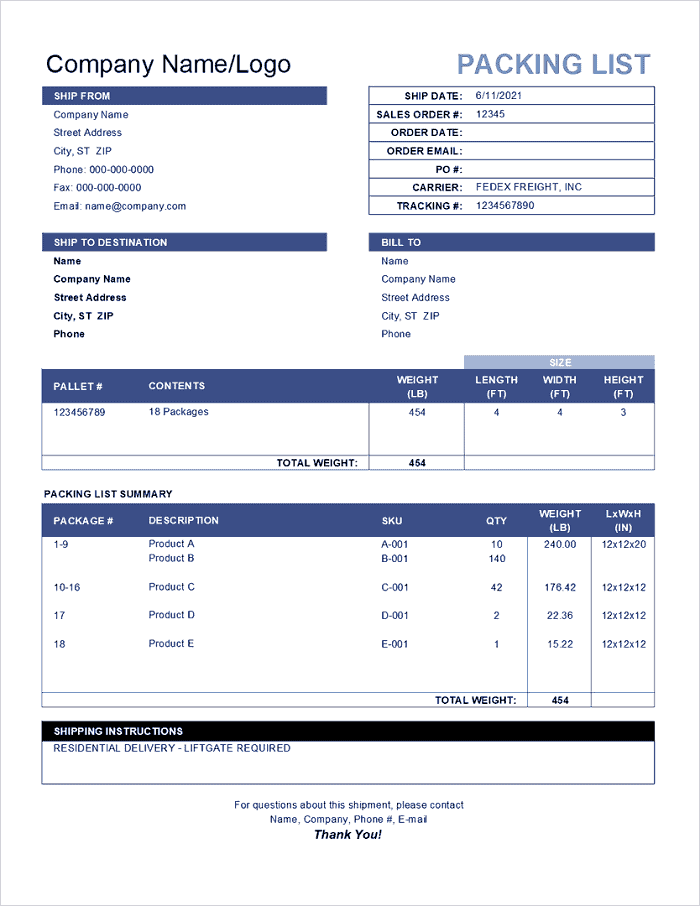 Certificate of Origin
This is also an essential document while shipping from China. The certificate of origin tells the original port from where the shipment came. It is a critical document in the customs department.
11. What Process should you follow when using Air freight from China? 
Here are the steps when you are using air freight from China:
Step 1- The first step is purchasing the goods you will ship. It's a long process. Find a good supplier and buy your interests first.

Step 2 – Find an ideal freight forwarder who will deliver your goods at an affordable cost.

Step 2 – Pack your goods with the minimum weight. Use a professional agency to pack your items, and that will reduce your air freight cost. Your freight forwarder can assist you here.

Step 3 – Gather the required documents you need. Your freight forwarder is responsible for preparing all the documentation for you. You have to help them by giving them the necessary information.

Step 4 – Arrange inland transportation of your consignment. Many freight forwarders offer inland transportation services, or they can arrange one for you.

Step 5 – Upload your shipment on the plane.

Step 6 – Receive the shipment at your desired airport. You may hire a customs broker to help you with customs clearance. If you use 

DDP shipping

 from us, we will complete this Process.

Step 7 – Prepare inland transportation and transport your shipment to the desired location.
12. Difference between standard Air freight and Express air shipping
There are differences between standard air freight and express air shipping. Here are the differences.
Shipping method

 – You take your shipment to the airport in standard air freight. Or, the 

incoterm

 between you and the supplier plays a vital role here. However, express shipping is a door-to-door method. The carrier will take the package from China and send it to your address.

Shipment Time

 – Express shipping takes three to four days at best, but air freight from China can take ten or more days.

Chargeable weight

 – We have discussed the chargeable weight earlier in this article. Standard air freight uses a 1:167 ratio, but express shipping companies use a 1:2 ratio.

Those are the main three differences. When to pick which one? If you are shipping under 100 Kg or document, use express shipping, and if you are sending more than 100 Kg, use standard air freight from China.
13. Why is Winsky the best Air freight forwarder in China? 
International shipping is not a Veni, Vidi, or Vici industry where you can come and conquer. This is an industry where you need experience and skills. Then, it would help if you had a global network. You can not gather these in a short time.
Winsky Freight has been in the industry for more than a decade. We have a dedicated department for air freight from China. We also have contracts with all the global flight carriers.
As a result, we can offer a competitive price for your customers worldwide and ensure a place on a plane even in tight shipping seasons.
Conclusion
We hope this guide on air freight from China has provided you with all the necessary information. If you are still searching for any information, don't hesitate to message us. One of our air freight from China experts will soon be in touch with you.