Best Air Freight from China
Winsky Freight provides international air freight service from China to Worldwide countries and has established good cooperative relations with a number of the international Air carrier, covering the air transportation to major airports around the world, Europe, North America, South America, Asia, Oceania, and Africa. Choosing the best airline shipping route, make the air shipping from China to each country and airport safe, fast, and efficient. At the same time, we provide import and export customs declaration, booking, commodity inspection, magnetic inspection, document-making, DDP one-stop air freight shipping services.
We could offer you the most favorite and competitive air freight rates from China, as we rely on the dense international routes and efficient transshipment capacity of Shenzhen Airport, Guangzhou Airport, Hong Kong Airport, Beijing Airport, and Shanghai Airport. Established long-term cooperation with CA, CZ, EK, EY, SV, QR, UL, GF, UPS, DHL, FedEx, TK, LH, and other airlines, experiencing in international direct and in-direct air transportation, the shipping space is guaranteed. Provide real-time flight tracking, and the most professional air transport operation team to meet your different shipping needs, Contact us for a free air freight rates now!
Why Choose Our Air Freight Services?
Winsky freight Air Cargo Services Include:
Door to Door or Airport to Airport Service

Air freight document arranging

Goods Pick up from China manufacturers

Freight consolidation from different city of China

Custom clearance in major airports

Dangerous goods handling and delivery

Labeling, Packaging and Palletize
Get Air Freight Quote Now
Get an air freight shipping quote today from one of our logistics experts and start your import business smarter and safe today. Our professional freight forwarders will choose the most suitable and economical ways for transportation of your consignment to destinations worldwide
Air freight forwarding process
Freight Inquiry-Ask shipping quote,tell us the shipping requirement as clear as possible.

Provide Booking form-Your supplier submit the booking form including the product full information.

Book the space from the Air shipping carrier.

Arrange the pick up & delivery from supplier to airport warehouse.

Check and confirm the AWB draft information with client.

Air Freight Transit-Sending the Airway Bill to you after plane start to fly.

Keep tracking the air cargo status unit it arrived at the airport.

Air freight Carrier inform you the date of arrival.
Cooperated Cargo Airlines
Main Airlines' Shipping Routes
1. America shipping routes:
Shipping carriers: CZ, MU, CI, HU, CA, SQ, BR, EK, BA, PO, KE, AA, LX, OZ, QF, UPS, CO, QT, AV, PR
| Cargo Airline | Direct Flight | Destination Airports |
| --- | --- | --- |
|  CZ | LAX/MEX/GDL | DFW IAH ELP SFO SLC DEN PHX ATL SEA ORD BDL BUF BWI EWR IAD JFK SYR CLT DNA CAE GSO GSP HSV JAX ORF PNS RDU TUS MIA YUL YYZ SAN |
|  CA | LAX/JFK | ABE ALB ATL AUS BDL BHM BNA BOI BOS BTR BUF BWI CAECLT CMH CPR CVG BEN DTW ELP EVV GRR GSO |
|  PO | LAX/CVG | ABE ABQ ALB ATL AUS EWR BOS CLT DEN DFW IAH JFK JAX LAS MIA MCI SEA SLC SFO YVR |
|  AA | ORD/LAX | ATL BNA CVG CLE CLT DFW DTW JFK MIA MCI MKE SDF MSP STL SFO SEA SDQ STI YYZ YUL PHX IND |
2.Europe air shipping routes:
Shipping carriers: CA, CZ, EK, NH, BA, UPS, MU, SV, EK, CX, EY, TK, SQ, SU, OZ, MH, ZH, QR, TG, LX,RU, AY, HU
Cargo Airline
Direct Flight
Destination Airports
 CI
AMS FRA LUX  LHR
BRE BRU BSL CGN DUS FMO HAJ HAM LIL LON LYS STR MUC NUE RTM ZRH PIK GLA CPH BEG BUD BUH HEL
 EK
AMS/FRA/MAD
AMS/FRA/MAD/CDG/MXP/VIE/CPH/LHR

BRU/ZRH/MAN/BCN/DME/DUB/OSL//FCOSVO/ATH/LCA/SVO

 CA
FRA/LHR/CDG
AMS DUS MUC ANR ATH BCN BRE BRU BSL BIO CGN HAM LUX MAD NUE ROM RTM PRG BUD WAW
 CZ
AMS/LHR

ABZ AGP ALC ARN BCN BEG BER BHX BOD BRE BRU BUD CTA CPH EDI EIN FCO FMO LUX MAD MAN MLH MXP NCE NUE OSL OTP PRG PSA
3.Australia, and New Zealand shipping routes:
Shipping carriers: BR, CI, CA, CZ, GA, AI, VN,NH, SQ, FM, PR, UO, ZH, GA, KE, MU, TG, VN
| Cargo Airline | Direct Flight | Destination Airports |
| --- | --- | --- |
|  NH |  SYD | SYD MEL BNE ADL OOL |
|  SQ | MEL/SYD | ADL/BNE/CHC/PER |
|  CI |  SYD | SYD BNE AKL CHC MEL |
4.Southeast Asia, Middle East and Afric shipping routes:
Shipping carriers: AI, QR, CA, 9W, TG, TK, CI, CZ, EK, EY, ET, HU, MU, MH, BA, PR, CX, GA, SQ, SV, SU
| Cargo Airline | Direct Flight | Destination Airports |
| --- | --- | --- |
|  CI |  TPE KHH | BKK SIN SGN HAN JKT MNL PEN KUL DPS NRT KIX HND HND NGO FUK CTS ICN DWC DXB |
|  SQ | BKK/MNL/SGN | BLR/MAA SHJ/DXB CGK/SUB/KNO ICN/KIX/HND BOM/CMB/DAC/DEL JNB/CPT |
|  EK | ADD/DXB | NBO/EBB/KRT/JNB DWC/SHJ/AUH RUH/JED/DMM/BAH/KWI/AMM CAI/DAR/CMN |
Air freight conclusion:
Even at long distances, your air cargo is in the best hands! With the support of the most advanced systems, qualified and reliable employees are available around the clock to make sure that your load arrives at its final destination safely, cost-efficiently and on time – worldwide. All important air cargo hubs are serviced on a daily basis and your orders are handled by experts on site.
We will inform you about all air freight from China requirements such as customs regulations and transport insurances, and we're happy to support you with important documents. No matter what you require of us, we will provide you with a suitable cargo solution – safe, flexible and reliable.
International Shipping from China Procedures
Contact China Supplier/Manufacturer
Shipping document guidance
Export declaration filing
Restricted party screening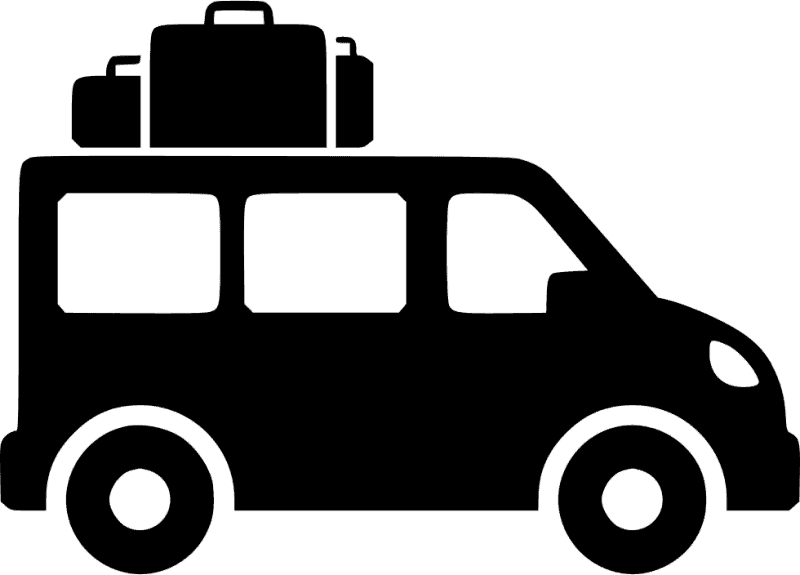 Prepare Transport and Documentation
Freight booking
Cargo insurance
Shipment tracking
International Shipping
Ocean Freight (LCL)
Air Freight
Express/Courier Freight
Import and Export Customs
Customs brokerage
Transportation Services
Transloading-Ground freight -Trucking
Delivered
Delivered to you
Delivered to FBA Amazon warehouse
Delivered to Destination
Below is the RFQ from importers for you information
Can you pick up and consolidate the orders from my different suppliers?
Yes, we could arrange the pick up from any city of the China and consolidate all the goods from different supplies to ship together as one shipment.
What is Minimum charge weight for air freight shipping?
The Minimum charge weight is 45KG for air freight shipping, and air rates are based on volume or gross weight, whichever is greater. In order to calculate the volume of a shipment, the dimensions of each piece are required.
How can I track my air freight package?
In order to track your air shipment online, simply visit your specific carrier's website, enter the necessary information to locate your order, and get an up-to-date tracking history.
Do I need to buy insurance for my air freight?
In the event of an unexpected problem, it's important to have transport insurance on your items. Winsky Freight is happy to offer transport insurance with rate 3‰ that will sufficiently protect your items in the unlikely event of damage, loss, or theft.
What document is needed for air freight from China?
Packing lists, Commercial invoices, Airway Bill, Certificates of origin are all used for customs clearance at the port of destination.
Pls provide below information as clear as possible for better quote:
Product Name, is the product with or without battery? Does it contain magnetic or liquid? Are they dangerous goods?

Shipping terms with your supplier: EXW (Ex works), Or Free on Board (FOB)?

Weight and Dimension information.The Packing list information of the shipment including weight and dimension for each carton.

Address of the supplier or factory, if you need the pick up serivce from your supplier.

The destination address or your destination airport name.

Your preferred time of delivery, so we can choose the suitable airline carrier for you then.
Our rates are very competitive and we will put them in writing so that you know exactly what is included in the rate. Shipping overseas can be a very stressful experience and we are here to ensure that everything goes smoothly.
Your Ultimate Guide for Air Freight from China
Air freight is changing how people do business and meet demands. Shipping through air freight from China makes it possible for individuals and business to have their goods delivered to them in a matter of days, usually less than a week, after making the purchase in China.
That is possible through international air freight companies that provide air freight shipping services through international air carriers that transport the goods from airports in China to various parts all over the world. This seamless international shipping of air freight is made possible through leading freight forwarders like Winsky Freight that offer effective logistics solutions.
The air freight shipping procedure is standardized. You simply need to contact an international air freight forwarder from China to ship your goods from China to yours. Depending on your agreement, the supplier might be the one responsible for making the arrangements and payments.
How does air freight work?
Generally, air freight works in this way – you arrange with your supplier or logistics provider in China (a role of air freight forwarder) to deliver the goods to the airport. Then, the chosen air carrier will fly the goods from China to the airport in your specified country of destination. When the shipment arrives, you will be notified and you will arrange for pickup and delivery to your preferred destination.
Although air freight shipping is only 5% of the world's international cargo transportation, it accounts for 30% of the world's total value of international cargo transportation.
Important terminologies for air freight from China
There are a couple of terms you need to be familiar with if you are interested in air freight from China.
Incoterms (International Commercial Terms): These are terminologies used in international trade to prevent confusion. These terms provide clarity in international trade contracts by specifying the obligations of buyers and sellers. These terms are developed and defined by the International Chamber of Commerce (ICC). These terms are typically used in filling orders, labelling goods and completing forms.
Delivery at Terminal (DAT): It is the seller's responsibility to deliver the goods to a terminal. The seller is liable for all risks until the goods have been checked in at the terminal. From that point forward, the buyer assumes all risks and responsibilities.
Delivered Duty Paid (DDP): The seller is responsible for all risks and responsibilities until the goods arrive at the buyer's destination. The seller is responsible for all shipping costs and is liable for damage until the goods arrive at the specified location in the buyer's country.
Ex Works (EXW): The seller's only responsibility is to make the goods available for pickup at a fixed location. The buyer assumes all the risks and responsibilities involved in shipping.
Free on Board (FOB): This means that the seller delivers the goods on board a designated vessel named by the buyer. The risks and costs from that point forward is determined by whether the goods are sold under FOB shipping point or FOB destination point.
Cost, insurance, and freight (CIF): The seller assumes the responsibility of delivering the goods to a designated port, loading them on a specified vessel, and also bears responsibility for paying all transportation, insurance, and loading costs. After that, the buyer assumes the cost and risk associated with transporting the cargo from the designated port to its warehouse or business.
Air freight forwarder: This is an entity that manages logistics for air freights. You can contact them to help transport your goods or you can book your freight directly. However, using an air freight forwarder will save you a lot of stress, time and money. The role of air freight forwarder is to handle the actual shipment of your goods.
Air Cargo Types
When you designate an item to be shipped by an international air freight forwarder, that item is called air cargo. To comply with The International Air Transport Association (IATA) rules, air cargo is divided into two major categories: general cargo and special cargo. These categories exist to determine how the cargo is meant to be handled.
A. General Cargo
Items that fall under this category do not require any form of special treatment or handling. Of course, they have to meet specific air shipping and safety guidelines. But beyond these, they do not need special handling. Examples of goods under this category are: household goods, office equipment, sports equipment, clothing (garment, textiles) and others.
B. Special Cargo
Items that fall under this category require special treatment. From packaging to transportation, the handlers must ensure they are handled with care. Examples of goods under this category are perishable goods, live animals, human remains (un-cremated and cremated), high value goods such as expensive jewellery, and goods with strong smells, diplomatic shipments and live human organs.
C. Dangerous Goods
Under Special cargo, there is a sub-category for Dangerous Goods. This sub-category is for goods that put the transport vehicle, humans and the environment at risk. They required highly specialized handling and meticulous care in shipping. Example of such goods as flammable items such as matches and paints, gases such as propane, explosives such as gunpowder and fireworks, toxic and infectious substances, oxidizing substances, organic peroxide, radioactive materials, corrosives such as battery acid and substances that threaten the safety of aviation such as magnets and electric wheelchairs.
Air freight shipping costs from China
Air freight costs per kg. That is, they are a function of weight. To calculate the price, simply multiply the cost per kilogram multiplied with the cargo weight. In cases where the cargo has a small weight but has a large volume, the cost will be based on the volume rather than the weight.
Air freight shipping costs are straightforward. Your shipping cost is based on your shipment and a sliding rate based on surcharges. At the end of the day, your desire is to get cheap air freight from China.
What makes up air freight prices?
Air freight forwarding companies quote a shipping price that has two components: the fixed rates and the unfixed rate. The unfixed rate is a function of the weight of your shipment while the fixed rates are fees you have to pay each time you want to ship a cargo.
These fixed rates are new in the air freight industry. In time past, air freight shipping companies used tariffs to increase cost of shipped goods. But with the shift to the weight-based system, they had to look for ways to cover other expenses. That is the reason for the surcharges.
Air transportation cost: This is essentially the cost of air shipping from china.
Fuel surcharge: This is an extra fee you pay to cover the cost of fuel.
Security check fee: This fee covers the security cost of the entire shipment. It is usually a blanket fee per kilo.
War risk fee: This fee is made to cover losses in case in the destination country is fighting a war
Airport operation fee: This fee covers the general costs of running operations in an airport.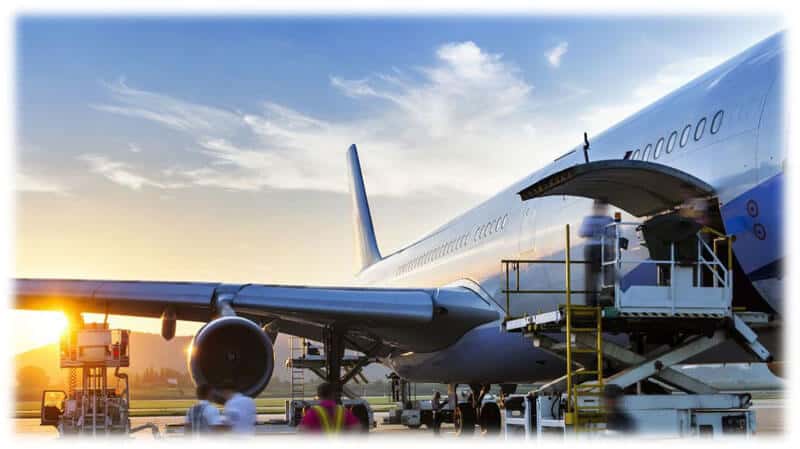 What is the chargeable weight by air freight?
To determine the air freight costs per kg or as a whole, it is important to confirm the chargeable weight which is the billed weight. This may either be calculated using the volume weight and the actual weight (gross weight). You compare the volume weight with the actual weight and whichever is larger is used to determine the charge.
The volume and weight of international air transportation is calculated as follows:
Example:
The actual (gross) weight of your cargo (which as 30 pieces) is 650 kg.
Length of each piece = 65 cm; Width of each piece = 50 cm; Height of each piece = 50 cm
Then,
Since the volume weight (812.5 kg) > the actual weight (650.0 kg), the air freight chargeable weight of the cargo is 812.5 kg.
When you have both heavy goods and light goods in the air freight waybill, the billed weight of the cargo is calculated using whichever is larger between the total of the actual weight and volume weight.
Customs procedures for air freight from China
Custom clearance is a compulsory process in international trade regardless of whether you are shipping via air freight or ocean freight. In this section, we'll explain the customs procedures for air freight.
What is customs clearance?
Custom clearance is simply the process of getting the permission of a country's government to either bring in or take out goods from its territory. The body saddled with giving out that permission is the country's customs authority. In this case we are talking about the China customs authority. Customs navigation can be burdensome, especially if you are importing from a country you are not familiar with.
For air shipping from China, you need to obtain the export clearance from the customs authority. It is this clearance that gives you the permission to take the goods out of the country. Without it, you cannot legally ship your goods out of the country.
When do you need a customs clearance?
Generally speaking, you need a customs clearance each time you want to ship commercial goods out of China.
Which are the necessary documents?
There are at least four documents you need when applying for a customs clearance.
1. Commercial Invoice
This is issued by the seller of the goods to the buyer. It serves two purposes. First, it serves as a proof of sale (transfer of ownership) between the two parties. Secondly, it shows relevant information about the goods such as prices, quantities, descriptions, and HS codes of the products being sold. That information is then used by the customs broker to apply the appropriate duties and taxes.
Here are key details every commercial invoice should contain:
Invoice number and date
Prices, quantities, descriptions, and HS codes of the products being sold
Information about the seller and buyer (incl. their tax identification numbers)
Agreed Incoterms
2. Packing List
This list gives information about the contents of a shipment.  It is also required by freight forwarders to create booking with a carrier and issue an Airway Bill.
Here are key details every commercial invoice should contain:
Information about the seller, buyer, and shipper
Invoice number
Date of shipment
Mode of transport
Information about the carrier
Description of the goods
Type of package (e.g., box, crate, drum, or carton)
Quantities
Dimensions
Total net and gross weights
Package marks (e.g., container and seal numbers)
3. Letter of Credit or Other Payment Terms
Letter of Credit is a document that guarantees that the seller will receive the correct payment on time. If the buyer is unable to meet up with the time and/or the full amount, the specified bank on the document will be required to make the payment. Other payment terms include:
Advance payment – The exporter receives payment prior to delivery.
Open account – The exporter makes delivery before payment is due.
Documentary collection – The exporter uses a bank in the country of the importer to collect the payment for the goods.
4. Airway Bill
The Airway Bill is a legally binding document issued by a carrier to a shipper. It contains particulars on the shipment such as the type, quantity, and destination of the goods being carried. The Airway Bill serves as a contract between the freight carrier and the shipper. It's a document of title and can be transferred by endorsement. No matter the mode of transportation, this document must always accompany the shipped goods.
5. Other customs clearance documents
There are other documents that might be required by the customs broker. These include: Import and export licenses, Inspection certificates, Dangerous goods declarations and Permits. Your customs broker tells you what documents you need based on your air cargo.
Who is responsible for customs clearance?
Generally speaking, the seller is responsible for the customs clearance in the country of origin while the buyer is responsible at the destination country. However, this arrange is subject to the contract between the parties.
The actual process is carried out by a customs broker. The party involved, buyer or seller, simply covers the costs and assumes the risks involved.
A customs broker is a logistic expert who knows all relevant customs laws, standards and regulation for the importation and exportation of commercial goods. The customs broker handles the process of customs clearance and submits all necessary paperwork, assessment of duties and taxes, and the payments thereof.
Can you do customs clearance yourself?
No. You have to be a customs broker that is licensed in a particular country before you can process customs clearance in that country. It is recommended that you hire a seasoned customs broker as mistakes can cost you time, energy and additional payments.
How can I find a customs broker?
The easiest option is to let your air freight forwarder handle the customs clearance for you. You will be required to pay a fee for this service. Most air freight forwarders have licensed customs brokers in China and other international destinations.
You can choose you contract a customs broker yourself. Ensure that your air freight forwarder of choice allows you to engage your own customs broker. The air freight forwarder will not be liable for any delay or mistake caused by your customs broker
What is the cost of customs clearance?
The cost of customs clearance is in two parts. The first part is paid to the customs broker (or air freight forwarder if you choose to employ their service). This first fee is for preparing and submitting the relevant documents.
The second part is paid directly to the China Customs Authority. This fee covers duties and taxes. It is calculated by the customs broker based on the value of the goods and other fees such as customs inspection and transport charges.
How long does it take to complete customs clearance?
Customs clearance can take around 24 hours to complete provided the necessary documents are in place and filed on time. Incomplete documents or documents that are not filled correctly can cause delays. Customs inspection and government regulations can also cause delays.
Can I track the status of the customs clearance?
In most cases, yes. air freight tracking is possible. Your air freight services provider or customs broker should keep you informed on the hold-ups or delays. Some international air freight companies provide real-time tracking so you can stay up-to-date on your Customs clearance status.
Air freight insurance
Air freight insurance is highly recommended. There are a number of air freight forwarding companies that provide air freight insurance. If you use an international air freight forwarder, you can get one recommended to you.
The average cost of air freight insurance is 0.3% of the value of the goods.
Tracking your shipments through air freight – Air cargo tracking
Air freight tracking is very easy especially when compared to sea freight. Everything follows a strict procedure so you can be sure of the progress of your shipment.
If you are someone who uses air freight carriers directly, you will have to manually check in on the status of your shipment at different stages. That is why it is recommended to use an international air freight forwarder.
Most international air freight companies provide all the services needed in shipping your goods from one country to another. Because they are offering all the services as one, you can check the progress of your shipment in real time through their online platforms. All you need is a tracking ID. With it, you can monitor the status and location of your goods.
Shipping dangerous goods from China through Air Freight
The International Air Transport Association (IATA) has strict restrictions about cargo that fall under its Dangerous Cargo category.
Example of such goods as flammable items such as matches and paints, gasses such as propane, explosive goods such as gunpowder and fireworks, toxic and infectious substances, oxidizing substances, organic peroxide, radioactive materials, corrosives such as battery acid and substances that threaten the safety of aviation such as magnets and electric wheelchairs.
There is a very strict restriction on cargo containing lithium batteries. Power banks fall under this category.
To comply with the IATA, the products have to be packed according to IATA regulations and labeled correctly. All relevant documents have to be fixed too.
If you intend to ship products that fall under the dangerous cargo category, it is advised that you work with an air freight forwarder from China that has experience in shipping such products.
Is Air freight and Express Courier the same?
There is a lot of confusion regarding Air freight and Express Courier. While both of them rely on the aviation industry, they are two different kinds of services.
Air freight is an 'airport-to-airport' service.
You hire one of the air freight shipping companies to ship your goods from one airport to the other. That is, you (and/or the other party) are responsible for transporting the goods to the airport, filling out necessary forms, making payments and processing customs clearance. Your arrangement with the supplier will determine who is responsible for the logistics involved in the country of origin and logistics for delivering the goods when they arrive in your country.
While most international air freight companies can handle a lot of the processes involved, they do not cover the aspects of picking up the shipment from the supplier's location. They also do not deliver goods from the airport.
Express Courier is a 'door-to-door' service. The courier will pick up the shipment at a specified location, fill out the relevant documents, and pay the cost of shipping, duties, taxes and any extra cost. They will also deliver the goods to your own location when it arrives at the destination airport. You will be charged a one-time fee to cover all the expenses.
Unlike air freight, you do not have to do anything if you use an express courier service. You will pay a single fee that covers all the cost incurred in transporting and shipping your goods including customs clearance.
Express Courier is typically faster than air freight because the courier handles all aspects of transportation. It also offers real time tracking you can monitor the movements of your shipment.
Express Courier is recommended for novices and those who are shipping goods with low volumes. People who have high volume goods will prefer air freight.
Air freight compared to other shipping methods from China
Air freight is not the only way you can ship goods from China. Depending on your location, you can use also use sea freight and rail freight.
Sea freight: This involves the use of ocean vessels to ship goods from one destination to another. They are majorly used in international trade and can handle almost all kinds of goods irrespective of volume.
Rail freight: This involves the use of rail cars to ship goods from one destination to another. They only work for countries that are geographically close to each other.
Choosing a shipping method
There are four major factors that should influence your choice of shipment method: the volume and weight of goods, the value of your merchandise, the shelf life of your products and urgency of delivery.
Issues to deal with in air freight from China
1. Damage to goods while in transit
A lot of goods that were delivered in good condition by the supplier often get to the buyer in bad conditions. Some of the shipment might get broken. Others might get deformed due to poor handling.
When shipping via air, it is important to give your supplier clear packaging instructions. This to ensure that your goods are well handled while in transit. Simply slapping a 'FRAGILE' sticker on the package does not work.
2. Discrepancies in cargo volumetric weight
Most factories calculate volumetric weight before the product is produced. For new factories, the calculations might turn out to be incorrect. As such, you would have made your costs calculations using a specific weight. Any of the air freight forwarding companies or express courier you consult will give you a different cost price.
It is advisable that you allow a margin of error in case that happens to prevent unnecessary delays.
3. Risk of Pilferage
If you are not using an express courier, there is a risk of pilferage as the goods will go through several stages. This risk is however reducing by the day as China improves on their shipping procedures. You can further minimize these risks by making your shipment tamper proof.
Get started with Winsky Freight
Choosing an experienced and effective air freight forwarder from China like Winsky Freight is paramount to the safety and quickly delivery of your shipment.
The air freight cargo service we offered both to companies and individuals. If you're looking for door to door or airport to airport shipping serivce from China, utilizing our network of world-wide agents with whom we have had many years of working together, we'll take care of your Air shipment by providing Global integrated logistics solutions, including storage, documentattion, insurance, custom clearance, fulfillment and distribution from China to your destination.
Contact us today to get started with unbeatable air freight services from China to the rest of the world, get free shipping quote now!