ONE-STOP TRANSPORTATION SOLUTION
FROM CHINA TO POLAND
AIR & SEA FREIGHT, RAILWAY FREIGHT
DDU/DDP DOOR TO DOOR DELIVERY
Shipping from China to Poland
Move your products from the major cities in China, such as Hangzhou, Ningbo, Xiamen, Tianjin, Guangzhou, Hong Kong, Shanghai, Shenzhen, and more, and safely deliver it to most places in Poland, including Gdynia, Sopot, The Tricity of Gdańsk, Poznań, Wrocław, Cracow, and Warsaw, among other cities. With Winsky's freight services, shipping from China to Poland has never been easier. From air freight to sea freight and express shipping, we provide extremely efficient logistics services and remain disciplined and dedicated to offering a streamlined, professional approach.
Once you order our service, we will take care of everything for shipping from China-arranging for packaging, picking up the goods, creating the inventory, providing assistance with documentation and customs clearance, and eventually delivering the product. This also includes loading and unloading of cargo, accompanied by doorstep delivery.
Ask Free Shipping Quote
Looking for a reliable partner for handling your goods between China and Poland? Send us an email or call us with your queries today.
GET FREE QUOTE
Your reliable freight forwarder from China to Poland
Safe Shipping: All shipments from China to Poland are insured. Winsky Freight uses industry best practices for the safe transfer of goods from one country to another. Once we accept the shipping consignment, we ensure that the shipment is safe, fast, and economical.

On-Time Delivery: Winsky has created a smart logistics network that enables fast shipping and delivery of the goods in the given time frame. Anyone who sends cargo through Winsky can track its location on a regular basis.

Extensive Shipping Lines: Winsky rules the land, air, and sea when it comes to shipping. We could easily arrange the delivery of goods from 8 major airports in China. We have over 500 shipping lines, and 45 cooperated airline carriers for your different shipping needs.

Reliable Customer Service: We provide 24/7 online support for your shipping requirements from China to Poland. We boast a team of dedicated customer service agents with over 8 years of experience in the industry. If you have any questions regarding freight forwarding, we are happy to help.

Custom Clearance: It doesn't matter what you are shipping. From live items (like fishes, plants, etc.) to delicate, fragile items, you can rest assured that your goods will be transported to anywhere in Poland smoothly with efficient custom clearance.

Reasonable Price: Everybody wants to get things done under budget and we respect that. This is why we have brought you competitive pricing for our shipping service. With over 100+ international first-class shipping and carriers, we will come up with the best yet cost-effective routes.
Provide shipping solutions for General and Dangerous products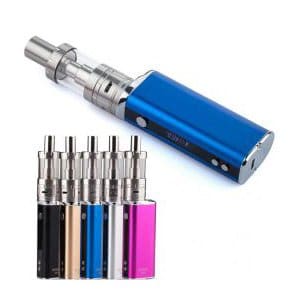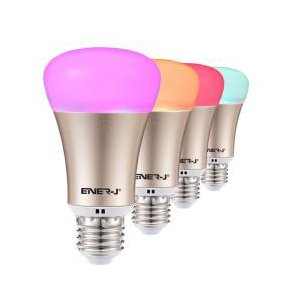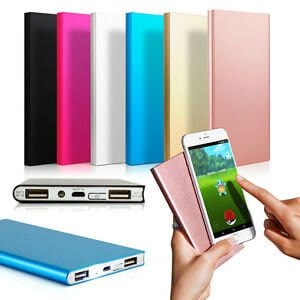 Competitive rates, safety, and reliable on-time delivery. Get the best rates for shipping from China to Poland and save big on air, sea and rail freight. Simplifying your Freight and Logistics Needs with a Personal Approach .
Air freight shipping from China to Poland
The Air freight we offer from Shenzhen to Rzeszow, Krakow, Katowice, Lodz  and so on airport in Poland, cooperate with EK, HX, KU, MH, OD, SQ, TG, UL, and other airlines, the air freight time from China to the Poland is about 3-5 work days. Winsky works with carefully selected carriers, providing reliable and hassle-free air freight options. This includes airport to airport, airport to warehouse, door to door, or any other combination of air freight that you want. We will manage your goods from China via air freight until it reaches its destination in Poland.
Sea Freight China to Poland: 
We specialize in Port-Port and door-to-door sea freight from the mainland, China to GDANSK PLGDA, DARLOWO PLDAR, HEL PLHEL in Poland and provide extra import custom clearance, tax service, the sea shipping transit takes about 18-25 days. The service includes costs such as ground handling, fuel, security check, bill of lading fee, etc. For the door-to-door delivery from the port of China to the Poland, we can reach more than 5 port cities and have strong customs declaration ability to for shipping from China to Poland,  you do not need to provide any additional documents except the packing list and commercial invoice.
Express shipping from China to Poland
We do Express delivery from China to all the cities in Poland, kindly note the Express service is not included the import tax and customs clearance service, Express air freight takes about 3-5 days. The Express we offered is affordable, safe, and efficient, The Express Company we cooperate is ups, EMS, FedEx, DHL, TNT, as the international express regional agent in Shenzhen, we could offer very cheap Express are freight price from China to the Poland.
If you are looking for the fastest way to ship from China, Winsky has an efficient door to door delivery system that ships and delivers goods as quickly as you want. With our express shipping services, your goods will be delivered to designated addresses in no time with TNT Fast Shipping, DHL, UPS, and FedEx that ensures fast international delivery.
Amazon shipping from China to Poland
For shipping to Amazon in Poland, we know how important it is to ensure that the products you import are of extremely high quality. Winsky offers a professional and personalized service where everything's tailored as per your requirements. We have a team of specially trained staff that looks after Amazon shipping. From free import tax to custom clearance, and door to door delivery, Winsky will ensure that you get a personalized shipping channel that is fast, time-saving,  and reasonably priced.
How does it work for shipping from China to Poland?
(1) Contact Supplier: When you contact Winsky, our trained customer representatives will guide you with shipping document requirements, screen the product to determine it is legal to ship to Poland and file for an export declaration.
(2) Documentation: Once the legal aspects are clear, we will prepare transport and documentation. In this step, your freight will be booked, the cargo is insured, and our team adds the provision for shipment tracking.
(3) Shipping: Your cargo will be shipped to Poland on your chosen freight method – ocean freight, air freight, or express freight. Each shipping solution has its perks, and based on your convenience and budget; you can choose accordingly.
(4) Import Customs: Once your cargo arrives in Poland, we make sure that your cargo clears the customs with the required paperwork. It may take a couple of hours to an entire day or two based on the cargo as well as the documentation.
(5) Transportation: Finally, when the customs clear your cargo, your goods will be loaded into trucks for ground freight. Winsky will take care of the loading and unloading of the goods with utter care.
(6) Delivery: At last, your goods will be delivered to the designated address, whether to the FBA Amazon warehouse, your own warehouse, or directly to your customers.
Below is the FAQ for Shipping to Poland
How long does it take to ship from China to Poland?
Depending on the freight type you have chosen, Ocean freight from China to Poland may take about 15-21 days depending on the weather conditions. The shipping companies may include MSK, HPL, COSCO, and Carrier APL. If you choose air freight, the delivery time may take about 2-5 days. They include air freight by ZH (transit SIN airport), SQ, HU (transit MEL airport), and FD (transit DMK airport). And if you choose express delivery services like UPS, DHL, TNT, FedEx, etc., the delivery time is about 2-5 work days.
What is the Shipping Cost China to Poland
The shipping cost depends upon various factors including product type, weight, dimensions, shipping methods etc. Hence, you just need to get in touch with Winsky and get the best prices for all your shipments.
Can I reduce the declared value for the Poland custom clearance?
It is not recommended to reduce the delared value. Poland Customs require strict inspection on all the cargoes shipped from China, including articles and documents. Once the goods reach Poland, the customs officials will inspect the detailed import declarations as well as other relevant content like detailed information of the sender, recipient, and items.
What are the documents required for shipping from China to Poland?
You will need to complete the customs clearance documents like a packing list and commercial invoice to ship from China to Poland. The good news is that when you ship with Winsky, the paperwork and documentation are taken care of by our representatives. All you have to do is just receive your shipment at whatever address you provide us.
Shipping from China to Poland Process: