ONE-STOP TRANSPORTATION SOLUTION
EXPRESS, AIR, TRAIN & SEA FREIGHT
DDU/DDP DOOR TO DOOR DELIVERY
FROM CHINA TO ITALY
Shipping from China to Italy
As the world-leading freight forwarder, Winsky Freight provides professional services for shipping from China to Italy for over 10 years. We provide you with fast and convenient freight-forwarding options like express shipping, air freight, sea freight and rail freight shipping services from any city in China to Milan, Florence, Rome, Bologna and other cities in Italy. With flexible and on-time port-to-port, airport-to-airport and door-to-door delivery options.
Get the best shipping experience with Winsky's competitive shipping rates, best shipping routes, free import clearance duties and doorstep delivery from China to Italy – with no hidden charge. Ship with convenience today! with our pick up & consolidation services, free short-term storage, and expert 24/7 online support team.
Contact us today, for a free shipping quote from China to Italy!
Your reliable freight forwarder from China to Italy
Competitive shipping price from China to Italy, since we have deep cooperation with Air, Sea, and train carrier.

Fast delivery, get more adequate shipping space from the cooperated carrier, get better service experience.

Pick up & Free consolidation from your different manufacturers in China, and then ship together as one shipment for saving your import cost.

30 days free warehousing, so you have enough time to prepare your order.

Multi-shipping options available like DDP Air, Sea, and Train for shipping from China to Italy.

Keep tabs on your shipment status with full online tracking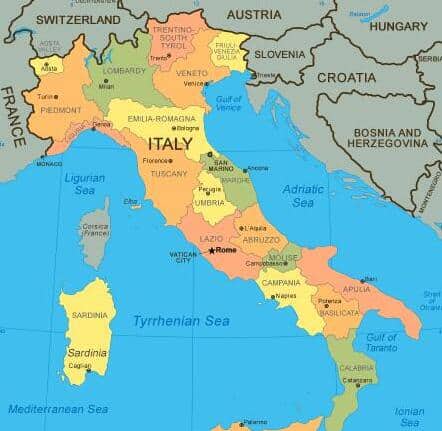 DDP Air freight special line China to Italy:
The DDP air freight channel was independently developed by Our Air carrier China to Italy. The Air special line to Italy makes use of Hong Kong's high-quality flight resources to fly directly from Hong Kong, China to Italy. After commercial customs clearance finished, it will be delivered by Europe express delivery like GLS, DPD, UPS to Italy. Italy dedicated Air special line is a high-quality and efficient logistics service tailored to B2C e-commerce sellers, Amazon sellers based on the Italian market, can also ship to a private address, commercial address, third-part warehouse in Italy. The whole process of shipping is fast, and it can be delivered in 7-10 workdays.
Accept goods:
Most of the goods can be shipped from China to Italy, including Ceramic materials, toughened films, mugs, cameras, contain little liquid products, mobile phone cases, umbrellas, kitchen supplies, wigs / false eyelashes, astronomical telescopes, microscopes, PU products, textile bags clothing, raincoats, scarves, socks, bedding, shoes, cloth sheets pens, wood and bamboo products, Bluetooth products, set-top boxes, power amplifiers, routers, vacuum cleaners, floor sweepers, barbecue and hardware tools. Lamps, flashlights, collectors, beauty and skincare appliances and consumables, health massages, pure glass products, automotive products, display screens, instrument products (shavers, heaters, incense machines, alarms, juicers, humidifiers, testing instruments, etc.). chargers, hard drives, optical drives / USB drives, players / DVD, satellite receivers, 3D printers and accessories, aircraft models, electronic locks
Prohibit goods:
Not all the products can be imported from China to Italy, and below are prohibited items that are not allowed: Cosmetics, involving national territory and other content products (such as maps, globes, national flags, etc.), pregnancy test strips, medical products (such as Red Cross logo, banding, mouth stickers), imitation, liquid, powder, food, medicine, flammable and explosive, antiques, currencies, other places of shipment, transit, destination, and other countries prohibit the export of articles banned by airlines and articles prohibited by law.
Sea Freight China to Italy:
Winsky freight, as a professional international sea freight service provider, and has established long-term cooperative agency relations with several shipping companies. We can provide customers with high-quality shipping service from China to main seaports in Italy are Genoa, Ancona, Naples, and Las Peziza.
Winsky freight has established long-term agency relations with Chinese Sea Carriers such as COSCO, CSC (Shipping) and foreign liners such as NYK (Japanese oil tanker), MSC (Maersk), Matson (Meissen), CMA (Dafei), EVG (Evergreen), HANJIN (Hanjin), which can provide customers with faster information, more accurate flights, more adequate shipping space, more reasonable prices, and better service experience.
Based on the independently developed logistics information system, Winsky Freight has its agency network in more than 80 countries around the world, providing you with Italian full container shipping and Italian LCL shipping services. and use land, sea, and air transport and door-to-door transport mode to deliver the goods to the designated destination safely and quickly.
DHL shipping from China to Italy
The goods can be sent by the four major international express company like DHL UPS FEDEX TNT for shipping From China to Italy. For Small goods below 21KG, it is recommended to shipping by DHL with the more economic price and fast delivery (3-4 days or so), and for large quantity goods over 100kg, it is recommended to take UPS, as UPS has goods prices advantages for shipping bulk goods from China to Italy, and delivery take is also faster (3-5 workdays), and if need the cheapest prices for quantity orders, it is suggested to take FEDEX TNT, delivery takes about 5-7 workdays.
Ask Free Shipping Quote
Looking for One-stop cheap express shipping service from China to Italy Door to Door? Request a free quote now!
GET FREE QUOTE
Provide shipping solutions for General and Dangerous products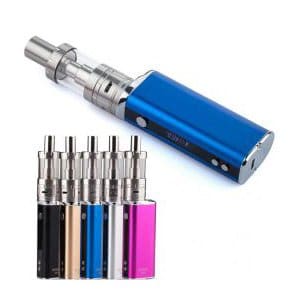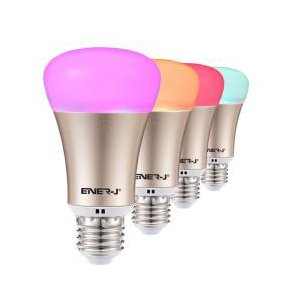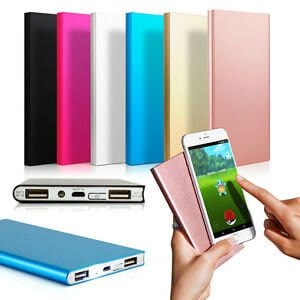 If you have the parcel nned to pickup from china and delivering it to your destination address in Italy, our professional logistics team will do it for you. We offer the most competitive parcel delivery from China to Ireland and in the least time. You can also follow your shipment status with the tracking number provided to you.
Customs duties from China to Italy
The European tariff threshold is 22 euros, which is related to the declaration of products. You can consult the local customs according to the declared value of the goods.
Customs regulations:
For all electronic and toy products import to Italy, it is better to have CE certification documents for customs clearance purposes, although the customs inspection probability is very low, pls try to choose suppliers with complete certification to avoid uncertainty risk. When declaring the value, you should declare it correctly, otherwise, the goods might be withheld or returned to the country of origin by Italy custom, or even lead to high fines.
If the recipient is an individual or Amazon, and there is no local company customs clearance, you should choose the DDP shipping channel that the freight forwarder can handle the customs clearance and tax for you before delivery, so that you do not have to worry about customs duties.
Do I have to pay tax on express or air delivery to Italy?
Whether it is necessary to pay tax mainly depends on the declared value of the goods. It only needs to be declared according to the actual declared value. Generally speaking, it will not be checked and there will be no customs duties for declared value within 22 euros.
The EU threshold is 22 euros, and the composition of the comprehensive tariff is: VAT= (value of goods (declared to customs) + freight + DUTY (tariff)) X 19%
Duty = (value of goods + freight 70%) X product tax rate.
Import tariff rates for major Italian products:
Knitted or crocheted clothing and accessories 10.5%; non-knitted or crocheted clothing and accessories 12%; luggage 3%; glasses frame 2.2%; glasses 2.9%; footwear 8%; silk fabric 3%; toy dolls 4.7%.
Shipping Routes from China to Italy
 1) Traditional Shipping Routes:
shipping from the coastal ports of China major ports such as Shenzhen, Guangzhou, Xiamen, Ningbo, Shanghai, Qingdao, Tianjin, Dalian, etc, first shipping from the southwest, through the Strait of Malacca, then across the Indian Ocean, to the Gulf of Aden and the Red Sea, through the Suez Canal, to Mediterranean coastal countries such as Greece, Italy, France, Spain, etc, then continue to ship through the Strait of Gibraltar, arriving in Britain, Germany, and other North Europe countries.
2) The railway shipping from China to Italy:
Total delivery takes about 30 days door to door, starting from the major node cities of Chongqing, Lianyungang, Xuzhou, Zhengzhou, Xi'an, Lanzhou and Urumqi, all the way to the west, then ship to the Atasu-Alashankou, the border of China, into Kazakhstan, and then through Russia, Belarus, Poland, import customs clearance start from Poland, after import custom clearance finished in Poland, goods will be transferred to an oversea warehouse, and pick up from UPS/GLS/DPD in Germany, finally reach to the destination in Italy and other European countries.
3) Air cargo transport routes:
Direct flights from China to Italy, Europe (such as Beijing to Paris, Shanghai Pudong to London, Guangzhou to Frankfurt), and transit flights through the Middle East (such as Shenzhen to Madrid, transit in Dubai in the Middle East, carried by Emirates; Xiamen to Hamburg, transit in Qatar in the Middle East, carried by Qatar Airlines. ).
Kindly note the above modes of transportation apply to different goods. Sea transportation is generally suitable for transporting goods with large quantities and low value; railways are generally suitable for transporting goods in large quantities, especially those that can be transported in containers; and air transport is generally suitable for goods with small batches and high value, season products, Urgent or perishable goods.
Below is the FAQ for shipping to Italy
How long does it take for shipping from China to Italy?
It depends on which shipping method you choose, normally, Express shipping like DHL, UPS, FedEx takes about 3-5 workdays, air freight takes about 5-10 workdays, Sea freight takes about 40 days, and rail freight takes about 30 days door to door.
How much does it cost for the ship from China to Italy?
The cost of delivery from China to Italy depends on many factors, such as price term with your manufacturer, EXW, FOB, or CIF, the product name, the size and weight of the packages, shipping methods you choose (Air, Sea, or Rail) as well as on the distance between the cities, to get exact best shipping cost, pls feel free to get a free quote from us.
What documents are required for goods import to Italy?
Italy customs clearance requires the import and export of goods to be provided with commercial invoice, bill of lading, packing list, special documents (such as quality certificate, inspection certificate, etc.) insurance.
What is the cheapest shipping from China to Italy?
Of course, sea freight is the cheapest shipping method from China to Italy, the total delivery takes about 40 days. If you don't need to receive the goods very urgently, you can choose the sea freight for saving your shipping cost.
Shipping from China to Italy Process: