ONE-STOP TRANSPORTATION SOLUTION
EXPRESS, AIR, TRAIN & SEA FREIGHT
DDU/DDP DOOR TO DOOR DELIVERY
FROM CHINA TO ITALY
Shipping from China to Italy
Winsky Freight has been focused on the shipping from China to Italy since 2008. We provide professional  Air freight, Sea freight, railway freight and Amazon transportation services from any location in China to Italy conveniently.
We have a highly qualified and trained team in the laws and custom clearance regulations, so we can guarantee a hassle-free and seamless shipping experience!
Enjoy convenient pick-up services from major cities like Shenzhen, Guangzhou, and Shanghai. You also get excellent door-to-door delivery to Italian destinations like Milan, Rome, and Genoa, etc.
Our vast network of international carriers like COSCO and MSC and airlines such as CA, CI, and CX enable us to deliver quality and quantity without any compromises. Get the best shipping services in the industry at the most reasonable prices. Contact us for a shipping quote from Chna to Italy today.
Your reliable freight forwarder from China to Italy
Competitive shipping price from China to Italy, since we have deep cooperation with Air, Sea, and train carrier.

Fast delivery, get more adequate shipping space from the cooperated carrier, get better service experience.

Pick up & Free consolidation from your different manufacturers in China, and then ship together as one shipment for saving your import cost.

30 days free warehousing, so you have enough time to prepare your order.

Multi-shipping options available like DDP Air, Sea, and Train for shipping from China to Italy.

Keep tabs on your shipment status with full online tracking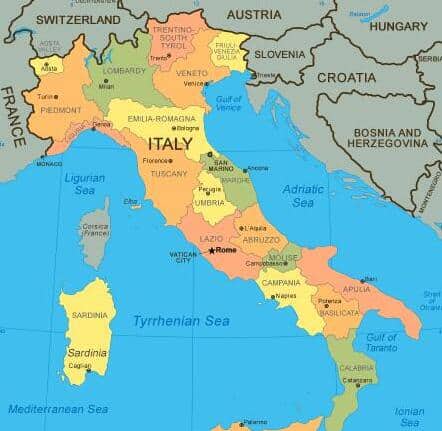 DDP Air freight special line China to Italy:
The DDP air freight channel was independently developed by Our Air carrier China to Italy. The Air special line to Italy makes use of Hong Kong's high-quality flight resources to fly directly from Hong Kong, China to Italy. After commercial customs clearance finished, it will be delivered by Europe express delivery like GLS, DPD, UPS to Italy. Italy dedicated Air special line is a high-quality and efficient logistics service tailored to B2C e-commerce sellers, Amazon sellers based on the Italian market, can also ship to a private address, commercial address, third-part warehouse in Italy. The whole process of shipping is fast, and it can be delivered in 7-10 workdays.
Accept goods:
Most of the goods can be shipped from China to Italy, including Ceramic materials, toughened films, mugs, cameras, contain little liquid products, mobile phone cases, umbrellas, kitchen supplies, wigs / false eyelashes, astronomical telescopes, microscopes, PU products, textile bags clothing, raincoats, scarves, socks, bedding, shoes, cloth sheets pens, wood and bamboo products, Bluetooth products, set-top boxes, power amplifiers, routers, vacuum cleaners, floor sweepers, barbecue and hardware tools. Lamps, flashlights, collectors, beauty and skincare appliances and consumables, health massages, pure glass products, automotive products, display screens, instrument products (shavers, heaters, incense machines, alarms, juicers, humidifiers, testing instruments, etc.). chargers, hard drives, optical drives / USB drives, players / DVD, satellite receivers, 3D printers and accessories, aircraft models, electronic locks
Prohibit goods:
Not all the products can be imported from China to Italy, and below are prohibited items that are not allowed: Cosmetics, involving national territory and other content products (such as maps, globes, national flags, etc.), pregnancy test strips, medical products (such as Red Cross logo, banding, mouth stickers), imitation, liquid, powder, food, medicine, flammable and explosive, antiques, currencies, other places of shipment, transit, destination, and other countries prohibit the export of articles banned by airlines and articles prohibited by law.
Sea Freight China to Italy:
Winsky freight, as a professional international sea freight service provider, and has established long-term cooperative agency relations with several shipping companies. We can provide customers with high-quality shipping service from China to main seaports in Italy are Genoa, Ancona, Naples, and Las Peziza.
Winsky freight has established long-term agency relations with Chinese Sea Carriers such as COSCO, CSC (Shipping) and foreign liners such as NYK (Japanese oil tanker), MSC (Maersk), Matson (Meissen), CMA (Dafei), EVG (Evergreen), HANJIN (Hanjin), which can provide customers with faster information, more accurate flights, more adequate shipping space, more reasonable prices, and better service experience.
Based on the independently developed logistics information system, Winsky Freight has its agency network in more than 80 countries around the world, providing you with Italian full container shipping and Italian LCL shipping services. and use land, sea, and air transport and door-to-door transport mode to deliver the goods to the designated destination safely and quickly.
DHL shipping from China to Italy
The goods can be sent by the four major international express company like DHL UPS FEDEX TNT for shipping From China to Italy. For Small goods below 21KG, it is recommended to shipping by DHL with the more economic price and fast delivery (3-4 days or so), and for large quantity goods over 100kg, it is recommended to take UPS, as UPS has goods prices advantages for shipping bulk goods from China to Italy, and delivery take is also faster (3-5 workdays), and if need the cheapest prices for quantity orders, it is suggested to take FEDEX TNT, delivery takes about 5-7 workdays.
Shipping from China to Italy Process:
Your Complete Guide | Shipping from China to Italy Door to Door
China and Italy have a very good business relationship. In 2022 Italy imported US$ 35,449 million worth of goods from China.
Shopping for wholesale goods from China is a great way to get the best prices for your products. You can even shop for the best rates from China to Italy. However, you need to be careful about the following factors:
An Ideal Supplier/Manufacturer.
An experienced freight forwarder.
If you can find really find these two, your 80% job is done.
Therefore, we have created this guide on "Shipping from China to Italy" so you can find all the necessary information before you start doing international trading. If you are already in international trading, this guide will help you to reduce your shipping costs and help you earn greater revenue.
1. What are the available shipping methods from China to Italy?
1.1. Air Freight 
Air freight is the fastest among all shipping methods. You can get your product delivered within 7 days. You will find two types of air freight.  One of them is standard air freight service. Express air freight is also an option. If you choose air freight, you need to pay attention to the chargeable weight.
Express air freight shipping is the fastest option. You need to pay extra money if you choose express air freight shipping. On the other hand, standard air freight shipping is cheaper than express shipping. We suggest using standard air freight shipping if you have a large shipment. You can ship multiple items at once.
Our standard weight system does not influence the calculation of the cost of your items in any way.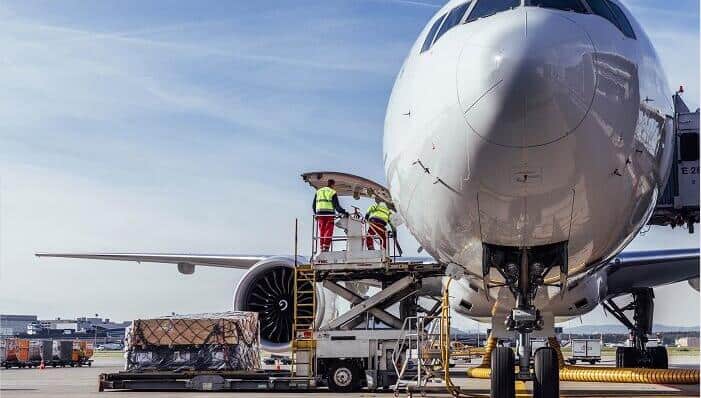 Instead of using the phrase "weight," air shipping firms refer to your package's "chargeable weight" when calculating the cost of sending it. A specific post on our site explains how to compute the weight that will be charged. Before beginning their first shipment via air freight from China to Italy, we strongly urge new importers to read the blog.
But if your imports exceed 500 KG, standard air freight will not be a cost-effective shipping mode. Therefore, we will suggest you keep your chargeable weight under 500 Kg when you are using air freight shipping from China to Italy. Another problem with air freight is you have to follow special instructions from several organizations while transporting dangerous goods. For example, you can read this article on how to import 6 types of batteries from China by air freight.
1.2. Top Airports in Italy 
Leonardo Da Vinci Fiumicino Airport, Rome.
Leonardo Da Vinci Fiumicino Airport is one of the biggest airports in Europe and one of the busiest airports in the world. Located in the suburbs of Rome, it has been operating since 1957 and is one of the most important hubs for international flights. The airport is named after the famous Italian polymath and has the third longest name in the world. It is the second busiest airport in Italy and the eighth busiest in Europe.
Malpensa International Airport, Milan.
The Malpensa International Airport (IATA code: MIL; ICAO: MSPD), formerly known as Milano–Domodossola Airport, is an international airport serving Milan, Lombardy, northern Italy. It is located north of Milan's city center, near Domodossola, in the Province of Varese. The airport is owned by Aeroporti di Milano S.p.A., a public company under the supervision of the Ministry of Infrastructure and Transport.
There are several cargo facilities at Malpensa International. These include the Airfreight Center, which is split into two parts: the North Area and South Area. The North area includes the freight warehouse, the airfreight offices, the cargo terminal, and the cargo ramp. The South Area includes a cargo loading platform and the Cargo Office. There are also several cargo bays accessible through the cargo terminal.
Some Other Top Airports in Italy are:
Marco Polo International Airport, Venice.
Naples International Airport, Naples
Venice Marco Polo Airport
Galileo Galilei International Airport, Florence.
Catania Fontanarossa Airport, Sicily
Milan–Malpensa Airport
1.3. Ocean Freight 
Ocean freight is the cheapest mode of transportation when transporting bulk goods. However, it is also the slowest mode of transport because ships need to travel long distances before reaching their destination. There are two main types of ocean freight shipping services: container (FCL) and breakbulk (LCL).
Container shipping is the fastest type of ocean freight shipping. You pay a fixed price per cubic meter. Breakbulk is the second fastest option. You pay a fixed fee per tonne. Both options offer great flexibility.
Ocean freight is cheaper than air freight because it takes longer to get there. However, if the cargo needs special handling, like refrigerated, then air freight may be preferable. Shipping containers are usually packed tightly together, making them easy to handle and transport. You can also pack items inside boxes to keep them safe during transportation.
When compared to the cost of importing the same quantity of products using any of the other shipping methods, the cost of using the LCL shipping method is significantly lower. At this location, you will only be charged for the amount of space that your products will fill. As a result, the LCL shipping technique is a godsend for companies that fall into the small to medium-sized business category.
The exceptional LCL shipping service that Winsky Freight provides has made the company famous. In order to better understand the difference, kindly get a price quote right away.
Top seaports in Italy
Gioia Tauro port
The Gioia Tauro port is one of the main ports in Sardinia, Italy. It is located on the island of Sardinia, off the coast of mainland Italy. The port is operated by the Italian state-owned company Enel Spa.
The port was opened in 1974 when the first container ship arrived in Sardinia. Since then, the port has been expanded several times, and currently consists of three terminals: Terminal 1, Terminal 2, and Terminal 3.
Terminal 1 is used mainly for containerships, while Terminal 2 handles general cargo ships. Terminal 3 is used for cruise ships. The port is divided into four areas: the quay, the dock, the warehouses, and the logistics zone.
Port of Pescara
The quay is where the vessels arrive and unload their cargo. The dock is where the cargo is unloaded from the vessel and stored until it reaches its final destination. The warehouses are where the goods are kept before being transported to their final destinations. Finally, the logistics zone is where the trucks take the goods from the warehouses to their final destinations.
The port is equipped with cranes that can The quay is where the containers arrive and depart. The dock is where the containers are loaded onto trucks and trains. The warehouses are where the goods are stored until they reach their final destination. Finally, the logistics zone is where all the necessary services are provided to the companies that use the port.
In 2012, the port handled around 6.2 million tons of cargo. This represents growth.
Other Important seaports in Italy
Augusta
Bari
Civitavecchia
Brindisi
Spezia
Cagliari
Genoa
Sea Routes from China to Italy
Not all ships take the same route. So, you might want to know how many routes are available between China and Italy.
● Beijing harbor to port La Spezia
This route takes you to China first, then to Egypt, then to the Red Sea, then to the Gulf of Suez, then to the Mediterranean Sea, then to the Tyrrhenian sea, then to the Italian coast, and finally to the port of La Spezzia. Your journey will last about three months and cover a total distance of 8,869 nautical miles. You should expect to spend around 37 days getting there.
● Beijing Harbor to Porto Catania
The path continues into the Gulf of Aden after passing via the China Sea and the Arabian Sea. It comes in the Suez Canal through the Red Sea and the Mediterranean after passing across those two waterways. After crossing the Ionian Sea, your consignment will arrive at Port Catania.
● Beijing harbor to  Port of Brindisi
Shipping from China to Italy takes roughly 40 days using this route. In the Indian Ocean, Suez Canal, and the Red Sea before landing at Brindisi port. A total of 9,842 nautical miles are covered in this journey.
1.4. Train Freight
Rail freight is an excellent choice for international shipments because it offers low cost and short delivery time. Since 2013, when rail freight became available to many European countries, it has become many exporters' favorite transportation method. The main reason is that it offers lower shipping rates than air freight and much quicker transit times than ocean freight, making it ideal for small packages.
Rail freight also boasts a much lower environmental footprint than the ocean and air freight, and its energy consumption is less than half that of trucks. Despite China's highly developed railway system, many Chinese forwarders still do not offer rail freight as a shipping option to European countries. But with the development and expansion of the New Silk Road initiative, rail freight is sure to grow in popularity in the near future.
The Incoterms used for delivery are the same as those used for ocean freight, which means that goods can be carried as either LCL (less than container load) or FCL (full container load). Chinese freight trains often go through Kazakhstan, Russia, Belarus, Poland, and Germany before distributing to other European countries.
12-15 days is the standard time with the rail freight. However, the total travel time will inevitably vary depending on your choice of arrival and departure terminals.
2. What Is The Cost Of Shipping From China To Italy?
International shipping costs depend on various factors. Therefore, there is no magic calculator to tell you the shipping cost from China to Italy. So,it is always better to ask for a quote from a freight forwarder to know the shipping cost. Here we have listed factors that affect the shipping costs.
Shipping costs via Air
We have discussed the chargeable weight in the air freight section. So, we will highly recommend you find the chargeable weight before using air freight for shipping from China to Italy. Other the following factors also affect the shipping costs:
Fuel surcharge
Screening surcharge
Risk surcharge
Automated manifest surcharge
Hazardous surcharge for goods (You must pay it prior to shipping as hazardous items need special licenses and treatments.)
If you are a small business holder or planning to run an online business,  you can learn how you can reduce your shipping costs from this video:
Shipping costs via Ocean Freight
When talking about costs, as an importer, you should first understand what constitutes this cost and then try to reduce them. Several factors influence the cost of your shipment. We have the bunker rate, which refers to the price per barrel of fuel. This price varies depending on the price of oil.
You will also see bunker surcharges which are added to your bill because of the fluctuations in the price of oil. Next, there are port fees which vary according to the location of the port. Port fees are usually charged by the local government. Shipping distance also plays a role in determining the cost of your shipment since long distances mean high transportation costs. Finally, the time of year affects the cost of your shipment as well. Importers often ship goods during the off-season months to avoid high shipping costs.
How long does it take to ship from China to Italy?
3. Door to door shipping from China to Italy 
Door to door delivery is an easy and fast shipping option for small orders. You don't need to worry about customs clearance and other formalities. Freight Forwarders will handle everything from packing to delivering your goods. If you choose this shipping method, you won't have to pay anything extra for custom clearance.
4. Express shipping from China to Italy. 
Express shipping is the fastest shipping mode of all. You can have your product at your provided address in under 3 days. Express shipping services are provided by specialized companies. DHL. FedEx, TNT, and UPS are some of the top-rated companies. Winsky freight has contracts with all the express shipping companies operating between these two countries and we can ensure the lowest available price that you won't get from the company itself.
5. What is the cheapest shipping option from China to Italy?
Sea shipping is the cheapest shipping from China to Italy. Moreover, it has two types of shipping modes, and you can choose any one at your convenience. Small and medium businesses can benefit from the LCL shipping method, increase their profit margins, and maintain their supply chain smoothly.
6. Customs rules and regulations in Italy
The European tariff threshold is 22 euros, which is related to the declaration of products. You can consult the local customs according to the declared value of the goods.
Customs regulations:
For all electronic and toy products import to Italy, it is better to have CE certification documents for customs clearance purposes, although the customs inspection probability is very low, pls try to choose suppliers with complete certification to avoid uncertainty risk. When declaring the value, you should declare it correctly, otherwise, the goods might be withheld or returned to the country of origin by Italy custom, or even lead to high fines.
If the recipient is an individual or Amazon, and there is no local company customs clearance, you should choose the DDP shipping channel that the freight forwarder can handle the customs clearance and tax for you before delivery, so that you do not have to worry about customs duties.
Do I have to pay tax on express or air delivery to Italy?
Whether it is necessary to pay tax mainly depends on the declared value of the goods. It only needs to be declared according to the actual declared value. Generally speaking, it will not be checked and there will be no customs duties for declared value within 22 euros.
The EU threshold is 22 euros, and the composition of the comprehensive tariff is: VAT= (value of goods (declared to customs) + freight + DUTY (tariff)) X 19%
Duty = (value of goods + freight 70%) X product tax rate.
Import tariff rates for major Italian products:
Knitted or crocheted clothing and accessories 10.5%; non-knitted or crocheted clothing and accessories 12%; luggage 3%; glasses frame 2.2%; glasses 2.9%; footwear 8%; silk fabric 3%; toy dolls 4.7%.
7. What are the Shipping Routes from China to Italy
 1) Traditional Shipping Routes:
shipping from the coastal ports of China major ports such as Shenzhen, Guangzhou, Xiamen, Ningbo, Shanghai, Qingdao, Tianjin, Dalian, etc, first shipping from the southwest, through the Strait of Malacca, then across the Indian Ocean, to the Gulf of Aden and the Red Sea, through the Suez Canal, to Mediterranean coastal countries such as Greece, Italy, France, Spain, etc, then continue to ship through the Strait of Gibraltar, arriving in Britain, Germany, and other North Europe countries.
2) The railway shipping from China to Italy:
Total delivery takes about 30 days door to door, starting from the major node cities of Chongqing, Lianyungang, Xuzhou, Zhengzhou, Xi'an, Lanzhou and Urumqi, all the way to the west, then ship to the Atasu-Alashankou, the border of China, into Kazakhstan, and then through Russia, Belarus, Poland, import customs clearance start from Poland, after import custom clearance finished in Poland, goods will be transferred to an oversea warehouse, and pick up from UPS/GLS/DPD in Germany, finally reach to the destination in Italy and other European countries.
3) Air cargo transport routes:
Direct flights from China to Italy, Europe (such as Beijing to Paris, Shanghai Pudong to London, Guangzhou to Frankfurt), and transit flights through the Middle East (such as Shenzhen to Madrid, transit in Dubai in the Middle East, carried by Emirates; Xiamen to Hamburg, transit in Qatar in the Middle East, carried by Qatar Airlines. ).
Kindly note the above modes of transportation apply to different goods. Sea transportation is generally suitable for transporting goods with large quantities and low value; railways are generally suitable for transporting goods in large quantities, especially those that can be transported in containers; and air transport is generally suitable for goods with small batches and high value, season products, Urgent or perishable goods.
8. Mandatory documents for shipping from China to Italy
Documents play the most crucial role in international shipping. You can not receive your goods if you fail to show all the proper documentation. Here are the main documents you have to show to the Italian customs department:
Airway Bill/Bill of Lading
Packaging List
Commercial Invoice.
Certificate of Origin
Letter of Credit
Import Permission.
Special license for prohibited products (If applicable)
9. How Winsky can provide the best Freight Forwarding service to Italy?
Winsky freight offers the cheapest shipping rates in the market. The international shipping process is very complex and requires a large number of connections and expertise.
Winsky freight does not just have a few contracts with big carriers but also many smaller ones. This allows them to offer the lowest possible price. Additionally, We have a 24/7/365 customer support team to help you with information, any queries, and the latest update on your shipment.
Conclusion
Shipping from China to Italy is not that hard, but only if you know how to do it. We wrote this article about it to share our knowledge and experience. If you need to ship something from China to Italy, you can always get in touch with us. Our shipping expert will contact you soon.