ONE-STOP TRANSPORTATION SOLUTION
EXPRESS, AIR & SEA FREIGHT
DDU/DDP DOOR TO DOOR DELIVERY
FROM CHINA TO JAPAN
Shipping from China to Japan
If you have any shipment need to be sent from China to Japan, then Winsky Freight can be your best choice. We can arrange your shipment to NAGOYA, OSAKA, TOKYO, MOJI, YOKOHAMA, or any other address in Japan. No matter you have or not have experience shipping from China to Japan, we can handle your shipment by our one-stop special line shipping service.
Our company could also provide pick-up and consolidation shipping service from Shenzhen or other parts of China to Japan, We arrange your import to Japan through Shenzhen port, and customs clearance at two major ports in Tokyo and Osaka. using Japan's domestic Sagawa network to deliver to all over Japan addresses, normally your goods can be delivered to most parts of Japan in 1-2 working days, and one-day to Tokyo, Osaka after import custom completed
Winsky, we have our own networks and transit centers in Tokyo and Osaka to ensure that your Air, Sea, and Amazon Shipments can reach to any part of Japan safely and quickly. At the same time, through the unremitting efforts of our company's Sino-Japanese professional team, We become one of the best express, air, and sea freight provider from China to Japan, and we have been highly recognized by the Japanese markets. Contact Winsky Freight to arrange your shipment from China to Japan, Get fast free quote now.
Your reliable freight forwarder from China to Japan
Cheapest freight, no additional charge, door to door delivery.

Fast Delivery, two days to Tokyo and Osaka, three or four days to Yokohama, Nagoya, and Kobe.

Professional team for export and import customs clearance, operation, solving all your difficulties for shipping to Japan.

Can ship to both Kanto & Kansai, the Japan Amazon fulfillment warehouses.

Provide additional service including insurance, pick up and consolidation delivery to Japan.

Could arrange the shipping of Dangerous Cargo like battery to Japan.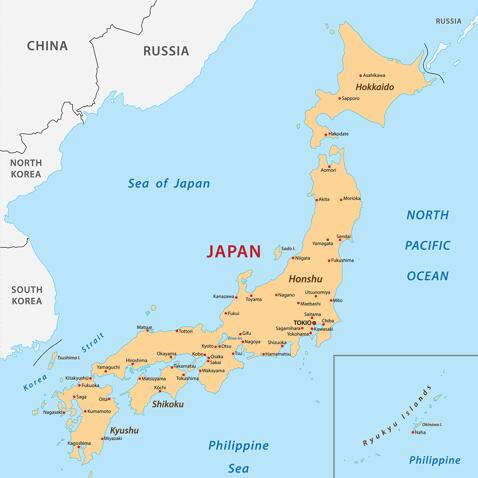 One-stop Cargo Shipping Options from China to Japan
Shipping to Japan Amazon FBA warehouse from China
We provide Air & Sea door to door DDP shipping service from China to Japan Amazon warehouse, handling all your import tax and customs clearance and cooperate with Japan Yamato & Sagawa local Express company. And to provide Japanese customers with faster shipping service. We have great advantages for the import customs clearance and delivery in Tokyo and Osaka, the delivery only takes about 4-5 workdays for the fast sea freight from China to Japan Amazon warehouse.
| Kanto, Japan | Kansai, Japan |
| --- | --- |
| FSZ1, NRT1, NRT2, NRT5, HND3, HND8, TPF2 | KIX1, KIX2, KIX4, KIX3, KIX5, TPF3, NG02 |
Addtional shipping service to Japan Amazon warehouse:
Print Amazon label: print the corresponding label for each product according to the content requirements of Amazon FBA barcode.
Labeling: according to Amazon FBA storage requirements, each product is affixed with the corresponding barcode.
Re-pack boxes: sort and pack according to the type and quantity of Amazon FBA products.
Shipping from China to Japan via air or sea fast door to port or door to door delivery. Request a quote today!.
Provide shipping solutions for General and Dangerous products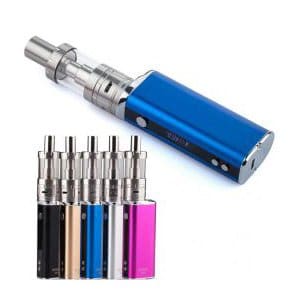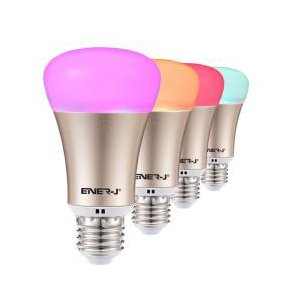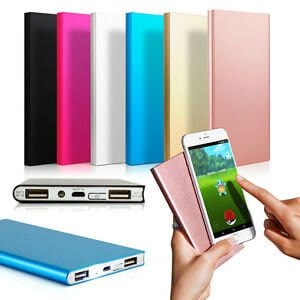 If you have the shipment pickup to be done from china and delivering it to your destination address in Japan, our professional logistics team will do it for you. We offer the most competitive parcel delivery from China to Japan and in the least time. You can also follow your shipment status with the tracking number provided to you.
Sea freight to Japan
We are committed to providing customers with high-quality and comprehensive LCL supply chain services from China to Japan, exact sea service included Port to Port from China to Port of Tokyo, Nagoya, Yokohama, Osaka and etc, or Door to Door DDU/DDP service to any Japan territory, integrates the resources of Japan agent, covering the full range of services such as sea cargo booking, import and export customs declaration, and inspection, inland transport of bulk cargo, bonded logistics warehousing, rely on the integration of superior resources to reduce your shipping costs.
FedEx shipping to Japan
Winsky Freight, as one of the FedEx shipping agent in China, we could arrange the FedEx shipping from China to Japan with FedEx International Priority or FedEx International Economic service, with FedEx shipping to Japan, it is very easy for preparing the custom declaration documents and arrange goods pick up from suppler, and we could handle all your urgent goods by FedEx door to door shipping from China to Japan in just 1-3 working days.
Shipping to Japan notices
Each carton of FBA goods to Japan cannot exceed 30kg, and the sum of length, width, and height must within 170CM. If goods are overweight or oversize, it might be rejected by Amazon in Japan, and FBA does not accept irregular packing goods.
It is necessary to provide imported customs clearance document for products that are in contact with food, imported and in direct contact with the human body (such as tableware, knives, water cups, coffee pot juicer, beauty instrument, ear spoon, massage stick; and degree glasses, presbyopia glasses, myopic glasses. ).
Children's toys: suitable for children over 6 years old (the product should be marked for use over 6 years old).
Do not accept infringement, imitation, brand, powder, liquid, and other sensitive products.
Recommend clients to buy insurance for high-value products to get a full guarantee.
The import customs clearance process in Japan
When the goods are transported to the Japanese port or airport, they will be unloaded in the bonded area or shed designated by the customs, waiting for the customs to go through the formalities of inspection, tax payment, and release. Imported goods are generally declared to the customs by a registered customs broker on behalf of the importer.
In addition to submitting the custom declaration form, the importer must submit the following documents at the time of customs declaration:

1. The Import declaration form
The import declaration must indicate the shipping mark, shipping order number, product name and quantity value of the goods; where the goods are of origin, place of purchase, place of shipment and carrying vessels or aircraft Name, registration mark, and nationality.
2. The Commercial invoice
The Commercial invoice does not specify a special form, but at least it must be signed by the consignor. Commercial invoices for customs valuation must indicate a shipping mark number, name, full name of the goods, quantity listed in the Brussels tariff catalog number: B total price and unit price of the goods; C details, including freight, insurance.
3. Packing list
The packing list will be showed how the goods are been packed including the gross weight, net weight of the goods, carton numbers, cartons size information, and total volume of the shipment.
4. Certificate of Origin 
Certificate of Origin is certified by local chambers of commerce or Japanese consulates and diplomats at places where goods are produced, purchased, or shipped.
5. Bill of lading
Three signed Original bill of lading, if goods are shipped via air freight, normally Bill of Lading is forwarded by the bank, and two unsigned copies are delivered directly to the consignee. The items actually required are usually specified in the consignee's letter of credit.
Get an instant quote for your import from China to Japan
Below is the FAQ for shipping to Japan
What is the Shipping time from China to Japan?
The shipping time is depended on which shipping methods you choose if you choose via sea freight to Japan, the fast sea takes only about 5 works after boat sail out, and low sea takes about 14 days to arrive, and if you choose to ship by air, the direct flight only takes 1-2 work to arrive, and 4-5 workdays for in-direct flight to Japan.
What is the shipping cost from China to Japan?
The shipping cost from China to Japan is affected by many factors, like the product name and type, the dimension and weight, the shipping term with your supplier, does it need to arrange to pick up from the supplier? And the most important, whether the shipment is shipped by Sea or Air, pls submit your quote request, our professional team will work out the exact shipping cost to you very soon.
What documents are required to ship to Japan?
When import goods to Japan from China, you will be required to complete the custom clearance documents like Commercial Invoice and packing list, but don't worry because when you ship to Japan with us, this is all taken care of as part of our working process.
What is the cheapest shipping to Japan?
If you don't need to receive the goods very urgently, the cheapest shipping to Japan is Sea freight.
What is the import Duty and Tax in Japan?
Compared with the United States and Europe, Japan's advantage is still more prominent. It does not have to charge VAT, like Britain and Germany. Its main tariffs are based on the customs clearance basis, WTO and bilateral trade agreements import taxes, and an 8% consumption tax. Basically, Japanese customs impose zero tariffs on products including household items, furniture, and 3C categories, while 8.9% on woven textiles and 11% on knitted textiles, you can check more about Japanese customs rates through (www.customs.go, jp). Finally, for Japan's tax threshold, the declared amount of 10,000 yen in Japan is not subject to customs duties, except knitted and real leather products.
Shipping from China to Japan Process:
GET BEST SHIPPING RATES FROM CHINA TO JAPAN?
Get a free quote today and save your money on your international shipment. Our logistics team is on call to give you expert guidance and rates on your overseas shipment.