THE COMPLETE AND SECURE TRANSPORTATION SOLUTION
EXPRESS, AIR & SEA FREIGHT
DELIVERY FROM CHINA TO NIGERIA
Shipping from China to Nigeria
Winsky is a leading logistics and freight forwarding company providing shipping services from China to Nigeria. Every best shipping company from China to Nigeria has special contracts with Winsky, which allow us to provide the best competitive price for our clients in Nigeria.
Our dedicated customs clearance team closely monitors Nigerian customs policies and never misses any update. Our customs clearance team makes sure you receive your goods in Nigeria within the shortest possible time.
We deal with all of your goods with expert people. From Electronics to food items, furniture to chemical or restricted items, all of your products are handled with expert hands. Our product transportation team is specialized for each product.
We have the necessary certifications, and we prepare all of your documents with expert persons.
If you are looking for cheap shipping from China to Nigeria without compromising the quality send us a message or ask for a quotation. Our 24/7 customer service will answer your query and send you the best quotation within a short period of time.
Advantages of Winsky Shipping from China to Nigeria
Provide shipping solutions for General and Dangerous products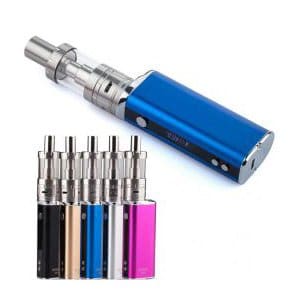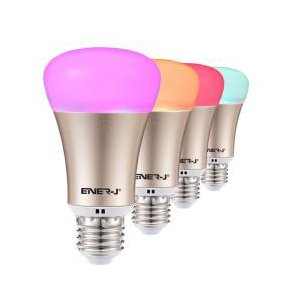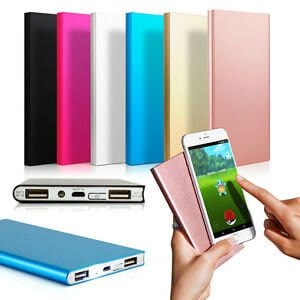 If you have the shipment pickup to be done from china and delivering it to your destination address in Nigeria, our professional logistics team will do it for you. We offer the most competitive parcel delivery from China to Nigeria and in the least time. You can also follow your shipment status with the tracking number provided to you.
FAQ for the Shipping from China to Nigeria:
How long does it take to ship from China to Nigeria?
Shipping times can vary for distances between ports, shipping methods, and shipping companies. Typically air freight takes 5 to 7 days to ship from China to Nigeria. Sea shipping needs 30 to 45 days to ship from China to Nigeria.
What is the cheapest shipping from China to Nigeria?
Sea freight is the cheapest shipping from China to Nigeria. FCL shipping is the cheapest of all. But if you don't have a vast amount of goods to ship from China to Nigeria, then LCL is the most affordable shipping option.
Do I need cargo insurance while shipping from China to Nigeria?
Insurance helps you cover any loss or damage during the shipping process. You will get a refund if your package is lost during shipping, so we suggest you take insurance if you are importing fragile or expensive items.
Which one is the best shipping company from China to Nigeria?
There are many famous shipping companies operating in the China to Nigeria route. For sea freight, COSCO is the most famous shipping company. For air shipping, China Airlines, Lufthansa Airlines, Cathay Pacific Airlines are some of the famous names.
Can I use Express shipping From China to Nigeria?
Yes, you can use express shipping from China to Nigeria. Most famous express shipping companies operate in Nigeria. You can use DHL shipping from China to Nigeria or use FedEx, UPS, or any other express shipping company.
Shipping from China to Nigeria Procedures:
Ultimate Guide for Shipping from China to Nigeria
Winsky provides the best freight forwarding service from China to Nigeria at a competitive price. We handle all of your goods with expert people. That's why we have a good reputation in the Nigerian shipping market.
If you are importing goods from China to Nigeria, you will find everything you want for the shipping from China to Nigeria.
1.   How Can You Ship from China to Nigeria?
China and Nigeria both countries are in two continents. So, you can guess there could be no road or rail transport between these two countries. Air and sea are the two available ways to ship between these two countries.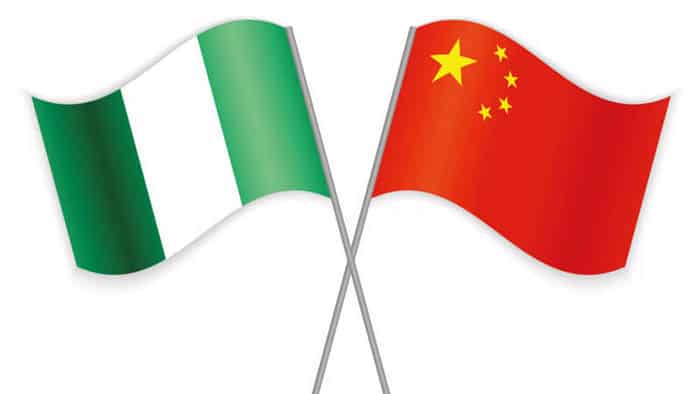 But when you use Wiinsky as your freight forwarder, you don't need to worry about that. We hear your requirements and our expert team finds out the best shipping method and route for your shipment.
1.1.  Air Shipping  from China to Nigeria
Air shipping is the most convenient and fast shipping method between countries. If you have urgency, air shipping is the best method for you.
Air shipping is more fast than sea freight, but at the same time, they are expensive too. It takes about  5 to 7 days by air freight to ship from China to Nigeria.
The time is included in the transit period. So, air shipping is really fast. But at the same time, it is pretty expensive too.
Air shipping has another problem. You can not ship certain types of cargo using air shipping.
Therefore, contact your freight forwarder and ask for their suggestions before you select an air shipping method.
1.2. Sea Shipping from China to Nigeria
Every business wants to earn more revenue from their imported items and the cheap cost of sea shipping helps them to get that.
But there is one big issue with sea shipping – it's a shipping method that requires more time than any other mode of shipping.
For example, the CGM CMA steamship line shipping company would take 30 days to deliver a consignment from Shenzhen Guangzhou to Lagos, Nigeria.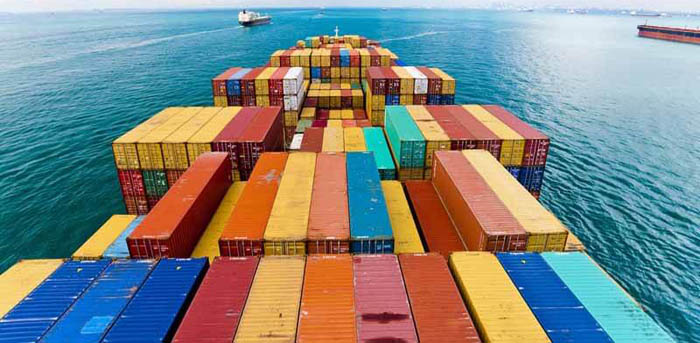 On the contrary, Dallan. Tianjin ports in China mostly use different sea shipping companies which is MSC and the shipping period also varies (approximately 35 days. )
Nevertheless, when you use the sea shipping method, you have a wide range of options, and the shipping cost is significantly lesser than any other shipping method.
Winsky freight works with the best shipping companies from China to Nigeria and delivers your imports on time safely and of course, at the lowest price, you can get in the Chinese market.
Now let's talk about the options you have in sea shipping.
 FCL Sea freight
20 and 40 ft are the two types of container you can book for your FCL shipping. You will not to share your container with anybody. You have to pay for the full container.
It is a faster process than LCL, but if you are not importing a huge amount of goods from China, it will be an expensive shipping method.
For FCL shipping you need to contact a freight forwarder and tell them about your goods in detail. The freight forwarder will decide which container will be suited for you and book accordingly.
LCL Sea freight
LCL refers to less than a container load, and this shipping method is significantly different from the FCL.
In LCL the condition is pay as you use. In other terms, in LCL, multiple importers will share a container for shipping from China to Nigeria.
For small to medium businesses and individual importers, this is a very cheap and convenient shipping method. Here you will pay only for the space you will use. As a result, the shipping cost stays inside your reach.
The process of using LCL is also very simple. The freight forwarder will calculate the total CBM you will need and book space from the Container sea carrier.
Winsky provides the best LCL shipping service in China. Our expertise in LCL shipping is widely known, and therefore, we are considered the number one LCL shipping agency in China. If you are looking for the best LCL shipping deal that will deliver your goods safely, ask for a quote from Winsky freight now!
Learn more about this topic from the below video.
2. What are the best shipping companies from China to Nigeria? 
COSCO Shipping Company
Established in 1969, COSCO is one of the leading shipping companies from China to Nigeria. With more than one thousand shipping vessels, this is the largest shipping company in the world.
 Mediterranean Shipping Company
Though started as a Mediterranean shipping company in 1979, the company has become one of the best shipping companies in the world.
The company has over 400 shipping vessels, and its headquarter is located in Italy.
American President Lines
It is another great shipping company from China to Nigeria. American President lines have more than 150 vessels.
Established in 1848, It is one of the oldest shipping companies in the world, and its headquarter is located in Singapore.
Orient Overseas
Orient overseas shipping company has around 60 vessels. The headquarter of this company is located in Hongkong and has been operating in the shipping industry since 1969.
Evergreen Shipping Company
They specialize in perishable cargos. The company was established in 1968, and their headquarter is situated in Taiwan.
With around 150 vessels, they have been a unique brand in the shipping industry.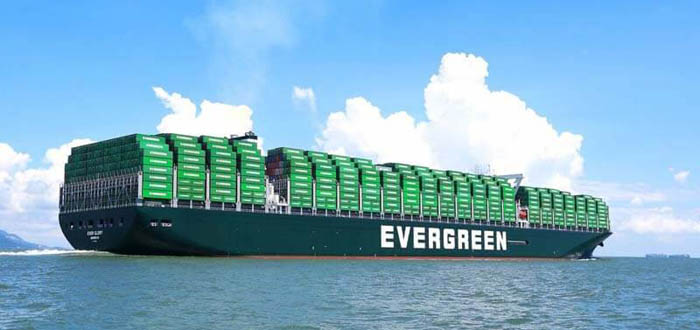 China Airlines
The company was established in 1988. Currently, it has more than 400 planes, and its headquarter is located in Beijing, China.
 Cargolux Airlines
This air shipping company has around 30 fleets. With its headquarter in Luxembourg, Germany, it is one of the world's best serving air shipping companies.
Lufthansa Airlines
The company has more than 280 planes and has been operating in the shipping industry since 1955.
Cathay Pacific Airlines
This company also has its headquarter in Hongkong. It was established in 1946 and has more than 145 planes.
3. How much does shipping from China to Nigeria Cost?
There is no magic figure or magic calculator to calculate the shipping cost from China to Nigeria. Various factors determine the shipping costs. Some of those factors are:
3.1. Shipping method
This is the foremost factor that will determine the shipping cost. As we mentioned earlier, air freight is the most expensive shipping method. Express shipping will cost much more than regular air freight shipping.
Sea shipping is cheap, but that also depends on factors like FCL, LCL, the distance between ports, and others.
3.2. Distance between ports
This is the second most important factor that affects the shipping cost between China and Nigeria. Ports with shorter distances will cost less.
3.3. The Currency Rate
Global trade can be affected by the currency rate pretty hard. Though the end result can be both positive and negative for you, we suggest not taking the risk.
Therefore, our expert tip will be to insist your freight forwarder use a steady currency. That will help you to maintain the cost
3.4. Types of Goods
Different goods need different treatments. You can not ship chemicals and furniture in the same cargo. Again fragile items need special treatment. So, the types of goods also affect the shipping rate.
Apart from them, if you are shipping dangerous items, you will need special permission from the Nigerian Government, and you will need additional documents in the customs. Your freight forwarder will charge additional for preparing those documents.
The below table will give you an approximate idea of the FCL shipping rate
| Port to port | Container type | Rate starts from USD |
| --- | --- | --- |
|  Xiamen to Lagos |  40 ft |  3500 |
|  Tianjin to Lagos |  40 ft |  4100 |
|  Qingdao to Lagos |  40 ft |  3750 |
|  Guangzhou to Lagos |  40 ft |  3600 |
If you choose the LCL method, the shipping cost would be USD 480/CBM. For air shipping, the average rate will be around USD 7/kg.
The rate we described in this section depends on many factors and will be changed for the factors we have listed here.
Therefore, asking for a quote from a freight forwarder is the best way to know the exact shipping cost from China to Nigeria. Winsky freight is well-known for the least competitive rate. Ask for a quote now and see the difference yourself.
4. How long does shipping from China to Nigeria take?
First factor is the shipping method. Air and sea shipping will not take the same time. So, pick your shipping method first and then calculate the date required.
Air freight can take 7 to 10 But it will be different for different shipping companies and distances between two airports.
Sea freight takes between 30-45 days. Port distances are also a deciding factor.
The shipping time between FCL and LCL is different. Typically FCL takes less time than LCL shipping. You should add 5-10 more days to the standard time if you are using LCL shipping.
Express shipping takes the least time. But they are highly expensive and not ideal for standard import-export business purposes.
5. How to track my goods while shipping from China to Nigeria?
Accurate tracking is the security of your shipment, and when you are doing international shipping, security is the MOST IMPORTANT factor.
So, how do you track your shipment's status? Well, it entirely depends on your freight forwarder and the shipping company you are dealing with.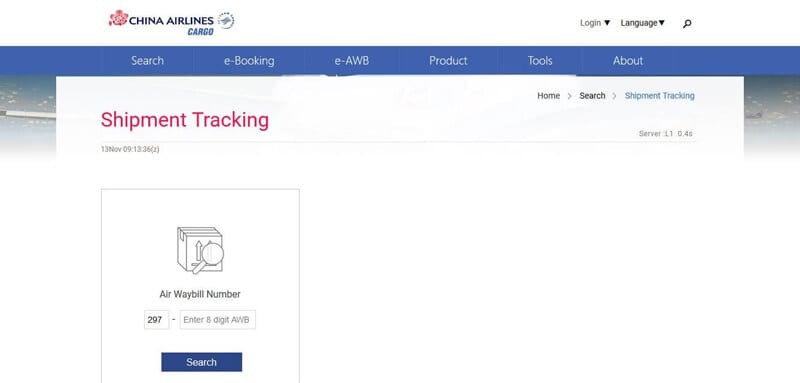 Your freight forwarder will provide you with a number which is called "Tracking Number." All you have to do is to follow their instructions, go to the specific website (it could be a freight forwarder's website or shipping company's website), and enter the tracking number as directed.
Typically, you can know the status of a single shipment at a time. After inserting the tracking number, the website sends you the status of your shipment via email.
If you are unfamiliar with technology or facing any error there is another option, and that is contacting your freight forwarder.
In Winsky freight, we have 24/7/365 dedicated customer support. We provide direct phone call, email, live chatting options and you can contact us using any medium. We will give you the latest update of your carrier.
Perfect tracking is very crucial. So, before choosing a shipping company or freight forwarder, make sure they have a reliable and additional option for tracking your shipment.
6. Express Shipping from China to Nigeria
It is the fastest shipping method from China, very few importers use this method regularly because this shipping method is very expensive. Their chargeable weight is higher than regular air freight, and they follow certain specifications for package size.
But it is a great option if you are bringing a prototype, sample, document, or important personal belongings. Some of the top express shipping companies are:
WInsky freight has special contracts with those companies and offers less charge. So, if you need to take express shipping, contact us, and we will send your items using the best company that provides the best price and service at your desired location.
7. Door to Door shipping from China to Nigeria
Door to door shipping method means your freight forwarder will pick the product from your supplier's warehouse and deliver to your destination address.
After you confirmed which forwarder to use, give them the supplier's contact and address and the address and contact you want to receive your goods.
The company you hired will complete all the formalities after picking up your goods from the supplier.. Then they will prepare inland transportation in Nigeria and will deliver the goods at the address you told them to deliver.
You will only receive the goods, unload the vehicle and store your goods in your warehouse. That's why this is called door to door service.
You can use any shipping method for door to door shipping. There are no bindings in terms of shipping method and you can use any method for door to door shipping.
Winsky freight's door to door shipping service is famous all over the world. We treat your goods with proper care, prepare all the documentation correctly, and securely deliver your shipment to your place.
Do you have any consignment in China that you need to ship using door to door? Get a free quotation from us.
8. What Are the Documents Required Shipping from China to Nigeria?
Documentation is the most important thing when you are in the import and export business. If customs find any problem with your documentation, they will confiscate your goods, and if that happens, your goods can be in their possession for an uncertain period.
A freight forwarder has many duties but preparing your documentation correctly is the most vital part of their job responsibility. You have to help them by providing the correct information.
Here are the mandatory papers that Nigerian Customs department will demand:
Air Waybill or AWB in short – Air shipping company will provide that if you use air freight.
Bill of Lading – Sea shipping company will provide it (If the freight forwarder is NVOCC certified, they also can provide it. )
Packing List – Your freight forwarder will provide this document.
Commercial Invoice – This document comes from your supplier or manufacturer.
Shipper's Letter Of Instruction– This document also comes from the manufacturer or supplier, where they provide information about handling the goods.
Shipping documentation is complicated, and you need special expertise to feel them properly. Every freight forwarder has its dedicated persons who prepare these documents for the customs department.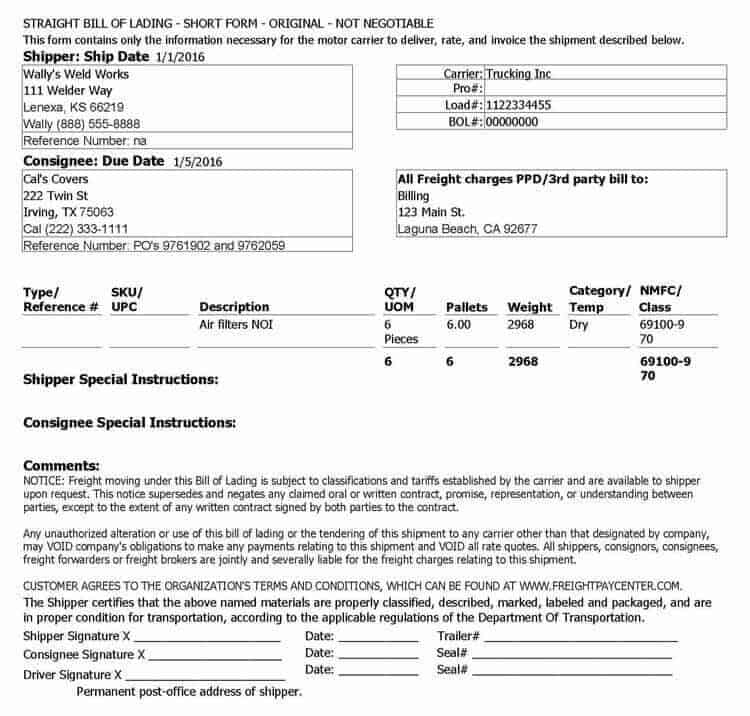 At Winsky, we take this job very seriously and correctly fill up all the documents. Dealing with us will ensure you will never face any difficulties with your documentation.
9. Best Incoterm while Shipping from China to Nigeria?
"Incoterm" is a shipping term used in the import and export business which determines the buyer and seller's responsibility when a business is done. So, you should pick the right incoterm to avoid any complexity in the future.
Your shipping costs also depend on the incoterm. Therefore, we always suggest talking to your freight forwarder before signing any incoterm agreement with your supplier.Let's have a look which options you have:
9.1. Delivery Duty Paid (DDP)
In DDP incoterm, your supplier takes all the responsibilities. They will pack, transport, and deliver the goods to your desired location. This is the most convenient incoterm for traders. However, you should cautiously take this incoterm as you will have lost total control of your shipment.
9.2. Cost and Freight (CFR)
In this incoterm, the supplier is responsible for delivering the shipment to the desired port of the importer. The supplier will bear all the costs of inland transport freight transport. However, you will not get any insurance for your goods in this incoterm.
9.3. Cost, Insurance, and Freight (CIF)
This is the same as CFR, but you will get insurance for your goods here.
9.4.  Free on Board (FOB)
In this incoterm, the supplier is responsible for any damage or loss of the goods until they are on board. Here supplier will be responsible until the shipment arrives on the vessel
9.5.  Ex-Works (EXW)
In this incoterm, the supplier has the minimum responsibilities. They will only prepare your goods ready to transport on their premises. You will have to transport them from their warehouse and all the way to your warehouse.
With proper execution, this incoterm can save you a lot of money. But if your freight forwarder is inefficient, you can be in danger with your shipment.
10. Customs clearance in China and Nigeria.
Customs clearance is very vital because a slight mistake in the customs department can cause unexpected delivery of your goods. Customs clearance is a complicated process, and you seriously need professional assistance here. Please visit this page of the Nigerian Customs department page.
The Customs department will take customs duties, VAT and Taxes, check your documentation and then will release your shipment. If they find any issue there, your shipment will be under their possession until you resolve that.
Customs charge, VAT, and Taxes will vary for different items. Some items are free of customs charges. .
Firstly, you have to pay a 7% surcharge and CISS, which is at 1% of the FOB value. After paying the customs duty, you also have to pay the VAT which will be 5%.
The calculation process is complex. We recommend taking expert help for customs clearance. Every country has customs brokers to assist importers in completing their customs clearance.
At Winsky freight, we offer a customs clearance service for our customers. Our dedicated experts will ensure the fastest delivery from the Nigerian customs department.
11. Main Seaports and Airports in China
Most shipping from China happens by sea. So, China has many seaports.
Here are some of the significant seaports in China:
Shantou
Xiamen
Jiangmen
Ningbo-zhoushan
Guangzhou
Jiujiang
Nansha
Zhuhai
Dalian
Zhongshan
Foshan
Wuhan
Tianjin
Nanjing
Qinzhou
Shanghai
Qingdao
Fuzhou
Wuhu
Lianyungang
Chongqing
Shenzhen
Main Airports in China
Guangzhou Baiyun
Shanghai Pudong
Xi'an Xianyang
Kunming Changshui
Hangzhou Xiaoshan
Shanghai Hongqiao
Shenzhen Baoan
Chengdu Shuangliu
12. Main Seaports and Airports in Nigeria
Here are some of the main seaports in Nigeria:
Tin Can Island
Onne Port
Lagos Port
Rivers Port Complex
Calabar Port
Important Airports in Nigeria
Kaduna Airport
Mallam Aminu Kano Airport
Akanu Ibiam Airport
Nnamdi Azikiwe Airport
Murtala Muhammed Airport
13. Why is Winsky the Best Freight Forwarder Company for Nigeria?
International shipping is a complicated business. It needs lots of efficient networks, experience, and a skilled workforce to complete the entire process.
We have been operating in the Nigerian market since our inception.
To serve our Nigerian importers properly, we have a dedicated wing for Nigeria. We have skilled workers to handle your goods. We have a healthy relationship with every best shipping company from China to Nigeria.
We also offer excellent customs clearance service in Nigeria to make sure our clients in Nigeria get their products on time.
We always trying to meet client demands, and the best part is we offer the best shipping service in Nigeria at a cheap rate that many other Chinese freight forwarders can't do.
Specialized workers for each shipping service, highly secured, and competitive prices made us the leading freight forwarder from China to Nigeria.
Conclusion
We hope our guide on "Shipping from China to Nigeria" has helped you to understand the shipping process between these two countries.. As a leading freight forwarder from China to Nigeria we have tried all the aspects so that you can select the best shipping method for your imports.
If you still want to know more, you are always welcome to send us a message. One of our experts will contact you and assist you to find the best shipping solution for your goods.