THE COMPLETE AND SECURE TRANSPORTATION SOLUTION
EXPRESS, AIR & SEA SHIPPING, DROP SHIPPING
DELIVERY FROM CHINA TO AUSTRALIA
Shipping from China to Australia
Specializing in China to Australia logistics transportation, offering Sea freight & Air freight shipping solution to Sydney, Melbourne, Brisbane, Adelaide, Fremantle, port to port or door-to-door delivery service. Providing economy shipping from China to Australia, on-time and efficient delivery service for customers.
With winsky's sea and air freight services, you can get: The best route to get your products to Australia market, full compliance to all applicable regulations, Established relationships with top ocean and air carriers, Smooth handling between freight and brokerage, Reliable capacity and service on major ports, we offer the most competitive rates and Up-to-date information about your shipment status from China to Australia door to door. Contact us for the best shipping quote now.
Your reliable freight forwarder from China to Australia
Get best shipping rates from china to australia and save up to 70% on the cost of Express, Air & Sea shipping Carrier's standard prices.
One-stop Shipping Options from China to Australia
Provide shipping solutions for General and Dangerous products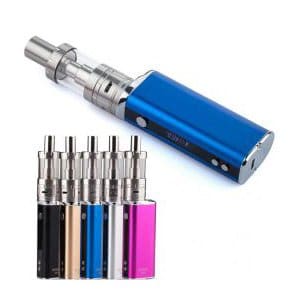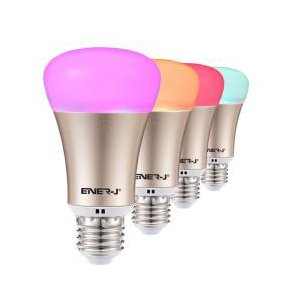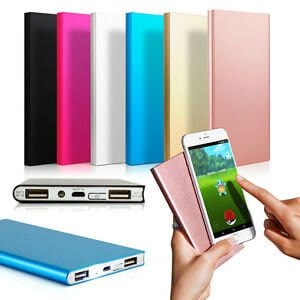 If you have the shipment pickup to be done from china and delivering it to your destination address in Australia, our professional logistics team will do it for you. We offer the most competitive parcel delivery from China to Australia and in the least time. You can also follow your shipment status with the tracking number provided to you.
DHL Shipping from China to Australia

As one of the reliable China freight forwarder, we can arrange DHL Express Shipping from China to Australia with best shipping rates for you. It is very suitable for urgent cargo, the total delivery takes about 4 working days door to door from China to your destination in Australia. When you ship with DHL Express – you're shipping with specialists in international shipping and courier delivery services! With our wide range of express parcel and package services, along with shipping and DHL tracking solutions to fit your needs.
Air Freight solution from China to Australia
There are direct flights to Australia from Guangzhou, Shenzhen, Shanghai, Beijing, Qingdao and other airports. The main delivery cities are Melbourne, Sydney, Brisbane, Adelaide and Perth. The delivery time from the airport to the airport takes only about 2 days.
For some urgent cargo, you can choose to ship by air freight, based on the location of the cargo, we select the most convenient airport to take off,  At least 45 kilogram can be shipped by air. Arrival mode: We ship the goods to the Australian airport, and the consignee arranges the pick up from the airport, clear the goods, submit information, pay customs duties. Door-to-door (warehouse) mode: This is also special line door-to-door service. After the goods arrive at the Australian airport, we arrange the goods to be cleared, submit information, pay customs duties, and deliver the goods. goods. Major airlines we cooperated are: China Southern Airlines, Air China, China Eastern Airlines, Qantas.
Sea Freight solution from China to Australia
Ship from China Foshan, Shenzhen, Xiamen, Ningbo, Shanghai, Wuhan, Qingdao, Tianjin, Dalian and other ports to Sydney, Australia, Melbourne, Brisbane, Adelaide, Perth and others, especially, sea shipping from Guangzhou, Shenzhen to Sydney, Melbourne, Australia, port to port takes only 11-15 days. Cooperated with main shipping companies: APL, HPL, YML, COSCO, OOCL, MSK, etc.
LCL cargo transportation: LCL sea shipping does not limit the number of cargoes, the minimum can be 1 cubic meter. The transportation methods can be selected from the port to the airport or door to door service according to the customer's needs. The specific differences are as follows: Arrival mode: We ship the goods to the Australian port, and you arrange the pick up from the port to clear the goods, submit information and pay Customs and delivery procedures. Door-to-door (warehouse) mode: This method is called special-door-to-door service. After the goods arrive at the Australian port, we arrange the goods to be cleared, submit information, pay customs duties, and deliver the goods to your warehouse.
Drop Shipping from China to Australia
If you are selling products from China to Australia by online especially selling on Shopify, then we can be your best drop shipping partner from China, we adopt China to Australia special airline service, ship with 0-22 Kg per pacel with very economic price, delivery takes only about 5-8 work days, end delivery by Australia Post, it can help you send your goods to every address in China to offer your products to the largest population in the world.
Australia shoppers often look to the online shop when they can't find products locally. They also often find that online prices can be cheaper. In fact, 85% regularly find cheaper compared with local options.
 The Australian import tax from China
Australian import tax is divided into two parts, GST and customs duty. The general cargo tax calculation method is as follows:
Import GST = (value of goods + shipping fee "20USD / CBM") + insurance + customs duties) x 10%
Tariff = value of the goods x tax rate (generally the goods tax rate is 5%-10%)
Australian Customs stipulates that GST, TAX,the customs and customs system fee is free when the value of goods is less than 1000AUD.
Import from China to Australia Customs clearance requirements:
Australian Customs conducts strict inspections on all articles (including documents and articles) imported into the country. The customs only accepts detailed import declarations, and the relevant content includes detailed information of the recipient, sender, and items (including the sender and recipient's company name, address, contact person, contact phone number). Otherwise, it will be automatic return or fine, and the related costs will be charged directly to the sender's company subject to customs deduction. Also kindly note for all the goods that contain wood or bamboo, supplier or factory need to provide fumigation certificate for the shipping from China to Australia, if supplier don't have, our agent can arrange the fumigation certificate for you too.
Get an instant quote for your import from China to Australia
Below is the FAQ from Australia importers, here we add the answers for you information.
How long does it take to ship from China to Australia?
Sea Shipping from Shenzhen to Australia can choose Carrier APL, COSCO, HPL, MSK and other shipping companies, the voyage takes about 21-30 days. Air freight by FD (transit DMK airport), HU (transit MEL airport), SQ, ZH (transit SIN airport) and other equal distances air carrier can be shipped, delivery time takes about 3-6 days. In addition, you can choose FedEx,TNT, DHL,UPS and other international express delivery, the delivery time is about 3-7 days.
how much does shipping cost from China to Australia?
Shipping costs from China to Australia are mostly dependent on the carrier, service, weight, and size of your package. For example, shipping a small 1Kg package from China to Australia may cost about $15 USD. Larger packages will generally cost more, but Winsky Freight has many options for shipping from China to Australia depending on your budget and delivery time request.
what documents are required to ship to Australia?
When you send a package to Australia from China, you will be required to complete the custom clearance documents like Commercial Invoice and packing list, but don't worry because when you ship with us, this is all taken care of as part of our working process.
Is there any shipping precautions from China to Australia?
For goods shipping to Australia, sellers are advised to declare the real value of the goods to avoid delays in customs clearance, and indicate the material of the goods after the product name. If the recipient is not at home or the address is wrong, the goods will be stored at the local post office. Don't accept fakes, contrabands, foods to Australia, for military-related goods, if the consignee fails to provide customs clearance documents, the goods will be confiscated, such as laser self-defense supplies, bulletproof vests. When the declared value of Australian goods exceeds 1000 Australian dollars, customs duties will be generated and formal import declaration is required.
Shipping from China to Australia Procedures:
NEED ANY CHINA TO AUSTRALIA FREIGHT SERVICE?
Get a free quote today and save your money on your shipment from China to Australia. Our logistics team is on call to give you expert guidance and rates on your overseas shipment.