THE COMPLETE AND SECURE TRANSPORTATION SOLUTION
EXPRESS, AIR & SEA FREIGHT, RAIL FREIGHT
DDU/DDP DOOR TO DOOR DELIVERY
FROM CHINA TO SPAIN
Shipping from China to Spain
Winsky Freight is your best option when it comes to shipping from China to Spain. We have been in the business since 2008 and offer competitive rates and top-notch service. As we have long-term cooperation with famous carriers, we can guarantee you the best shipping rates from China to Spain, and you can also get stable shipping space even in hot seasons.
With Winsky Freight, you can choose between air freight, sea freight, and train freight door-to-door delivery services from China to Madrid, Barcelona, Valencia, and any other major city in Spain. Not only that, but our team can also help you with import customs clearance and duties in Spain, so you can rest assured that your shipment will arrive safely and on time. If you're looking for a reliable, cost-effective shipping solution from China to Spain, get your shipping quote from Winsky Freight today!
Your Best Freight Forwarder from China to Spain
Provide shipping solutions for General and Dangerous products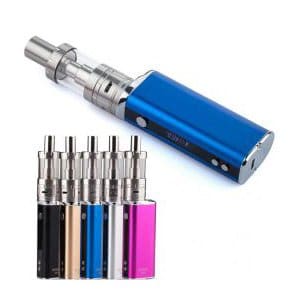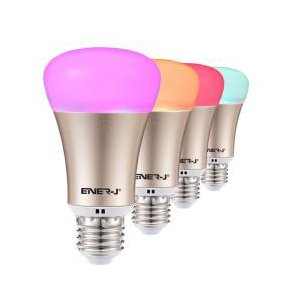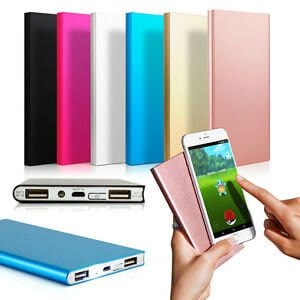 If you have the shipment pickup to be done from china and delivering it to your destination address in Spain, our professional logistics team will do it for you. We offer the most competitive parcel delivery from China to Spain and in the least time. You can also follow your shipment status with the tracking number provided to you.
FedEx Shipping from China to Spain

As one of the reliable China freight forwarder, we have good cooperation with FedEx shipping Carrier, can arrange FedEx Express Shipping from China to Spain with best shipping rates for you, It is especially suitable for urgent cargo shipping, the delivery time is fast, takes only about 4 work days from China. When you ship with FedEx Express – you're shipping with specialists in international shipping and courier delivery services! With our wide range of express parcel and package services, along with shipping and tracking solutions to fit your needs.
Rail freight from China to Spain:
Advantages of the Rail freight from China to Spain
Time efficiency: Direct shipping, the shipping time is more short than sea transportation, safe and stable.
Cost Saving: saving about 50% compared with the cost of air transportation;
One-stop shop: we could arrange supplier door-to-door pick-up, and door-to-door all-inclusive price.
Flexible: Goods can be sent by LCL, Minimum charge weight can be less as 21KG, 3-4 trains schedule per week

Main Shipping Route:
Shenzhen Pick UP→ Chengdu / Chongqing→Alashankou→Kazakhstan →Russia→Polish Mara→ Customs clearance in Hungary→UPS Pick up→UPS End Delivery to Spain private or Amazon address.
Rail Way Shipping Time:
Shenzhen to Chongqing takes about 3-5 Days, The shipping time of the train is 10-15 natural days, customs clearance + UPS pick up consume 3-5 working days, UPS end delivery takes 2-5 working days, overall delivery time door to door from China to Spain within 30 natural days.
FAQs for Shipping from China to Spain
How long does shipping take from China to Spain?
EmmayipWF
2022-11-14T15:45:16+08:00
Winsky Freight offers a range of shipping services from China to Spain, so transit time will depend on the service you choose. Our air freight services have a transit time of 3-7 days, sea freight services have a transit time of 25-30 days, and rail freight services have a transit time of 20 days. Express delivery is also available and takes 3-5 business days.
Shipping from China to Spain Procedures:
Shipping from China to Spain – The Ultimate FAQ Guide
If you want to ship your items from China to Spain, consider selecting a reliable freight forwarder. You need to know the best shipping route and offer competitive shipping costs when importing from China to Spain. Here is everything you need to know about shipping products from China to Spain.
What Are the Requirements for Shipping from China to Spain?
Step 1: Research the trade legislation of China and Spain.
Spain has bilateral trade agreements with China. Even though the two nations have trade agreements, it is crucial to know the most recent restrictions and legislation.
Spain prohibits the import of illegal substances and narcotics. The importation of explosives, guns, defense supplies, tobacco, and gambling materials is also highly prohibited.
The proper paperwork is also essential so your cargo can pass through customs without a hitch. The policies of both countries may be subject to frequent change.
It's advisable to first check with the customs and regulations departments in China and Spain for any reforms.
Step 2: Know what you are importing
At this point, it is clear to you what you want to import from China. You also know about the paperwork and policies that might affect your imports. Therefore, from a commercial perspective, you must ensure that your items are profitable.
Examine what is presently in demand in Spain from China.
When choosing what your company wants to import. Consider the wide variety of Chinese items that Spain now buys. A fantastic place to begin looking is for the most recent top imports, which include;
fossil fuels, such as oil,
vehicles, including automobiles and equipment, especially electrical devices like computers
machinery
Pharmaceuticals and medical supplies
Plastics
organic substances
clothing and other accessories
Steel an Iron
Step 3: Link with a reliable supplier in China.
Now that you understand the dos and don'ts and regulations you need to meet. You need the services of reliable Chinese suppliers looking to sell such products. Doing online research will help you find such suppliers.
Having a mutually beneficial relationship with reliable suppliers of your products helps your business grow. You can deliver high-quality products to your clients.
Step 4: Determine the overall tax bill.
The value-added tax may differ depending on the goods you bring into Spain. Usually, it ranges from 10% to 21% of the total cost of your imports. You also need to pay customs and excise taxes.
Additional taxes and charges may be levied depending on the kind of imports. Therefore, you must keep up with the most recent changes to Chinese and Spanish trade laws. This brings you up to speed on cost and tax issues.
Step 5: Engage the services of a freight forwarder.
As you can see, shipping goods internationally is a time-consuming exercise. It's even tedious when you need to know whom to engage for freight services. That is why working with a trusted and experienced freight forwarder is crucial.
So, with the help of our professional customs team, we can keep an eye on your goods as they move from China to their final destination.
Step 6: Determine your shipment's Incoterms.
Incoterms are agreed-upon international standards that spell out what sellers and buyers must do. They say who pays for and keeps track of shipments, who gets insurance, and who does the paperwork for shipping and customs.
Incoterms should also be understood since they are industry standards. Before you proceed, ensure you understand who they are and the Incoterms for your delivery.
What Are the Available Shipping Methods from China To Spain?
1. Air Freight
Air freight is the quickest way to transport products to Spain from China. This is because products from China take a week to arrive in Spain. So, air freight is the best way to ship your expensive package because it arrives quickly.
Although its charges are higher than rail or ocean freight, you should use a plane for light products. Airfreight is also ideal for urgent, high-value goods. However, it is not appropriate for bulky goods due to weight and volume constraints.
In addition, it is worth noting that air freight provides airport-to-airport delivery service. This increases your convenience, as you can choose the most suitable location.
2. Sea Freight
The benefit of shipping goods by sea is that you can transport anything. These can be very large, heavy, or bulky items. As a result, most customers use it as the method of choice for transporting such products to Spain from China.
The most important thing you need to know while using sea freight is its lead time. Usually, it takes up to 35 days to ship from China to Spain. So, having a flexible schedule is essential for your goods to arrive on time.
For marine freight, similar FCL and LCL container systems are employed. Because FCL and LCL prices fluctuate, you must consider the size of the container. This is very important when figuring out how much cargo to ship and asking how much it will cost.
3. Railway Freight
A wide range of products, both big and small, can be transported by rail from China to Spain. Thus, it's cost-effective to transport a variety of items. You save time and effort while transporting goods to Spain from China by rail.
Rail freight is 40% faster than sea freight and half the price of air freight. This makes it a cost-effective mode of transport to deliver items from China to Spain.
Rail freight enables you to make smaller, quicker, and more frequent shipments. So, you can change your stock to meet your customers' needs as they change.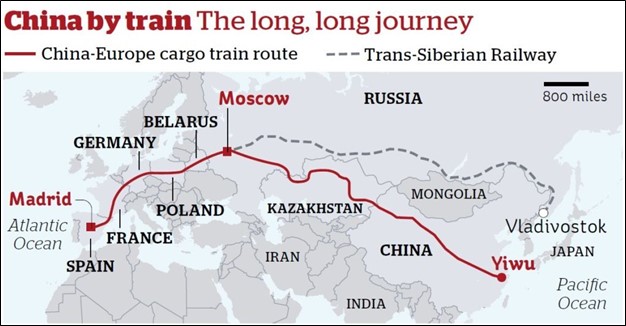 What documents are needed for shipping from China to Spain?
Shipping from China to Spain requires you to have the following documents;
Commercial Invoice
Packing list
Bill of landing
Certificate of origin
Entry summary declaration
However, you may only have to process some documents. This is because documentation changes depending on the delivery method.
As your best freight forwarding company, our professional customs team gives you expert advice. We advise our customers to always have the correct documents ready for their cargo. We also keep our clients updated on current requirements.
If you need help determining which papers to submit, feel free to contact us. We can also help you make invoices for your business and clear each shipment through customs. You can obtain more details here:
Where Can I Find the Right Freight Forwarder?
You can search by navigating online. Alternatively, you can source information from other suppliers, from China to Spain.
The idea here is to find a forwarder with a transparent pricing structure. At the same time, you are choosing a forwarder who offers the services you need for your shipments. Also, check to see if they have a good network. This is because, in the shipping industry, connections mean success.
Winsky Freight Forwarder has been in the shipping business for many years and can handle all your shipments from China to Spain. Thus, you need not worry about anything once you choose us.
How Long Does It Take to Ship from China to Spain?
Express shipping usually takes between 2 and 5 business days or 3-6 calendar days. For airfreight, it takes up to 5 to 10 days.
Your items will arrive in Spain after 35 days if you choose rail freight. Sea freight will take between 29 and 50 days to ship your items from China to Spain.
What Is the Most Cost-Effective Way to Ship from China to Spain?
The least expensive method of shipping goods from China to Spain is via sea freight. But prices frequently vary based on several variables. These include the choice of port, weight dimension, whether to import from an inland port, etc.
Remember that Full container load and LCL prices differ. So, the shipment specifics will also determine cost-effectiveness for your situation.
What Ports can I use for shipping from China to Spain?
Your port choice depends on how fast you need your shipment to arrive. Some ports, like the Shanghai port, are faster and cheaper due to their capability to handle high capacity. However, the principal seaport for Chinese exports to Spain includes;
Port Shenzhen
Shanghai
Port Ningbo-Zhoushan
Guangzhou Harbor
Hong Kong
Port Qingdao
Port Tianjin
Port Xiamen
Port Dalian
What are your Methods and terms of Payment?
Winsky freight accepts a range of payment methods that include;
Cash in RMB
TransferWise
T/T transfer
Western Union
Freight payment must be made after the items are picked up at your supplier's factory.
What Import Duties Must I Pay at Spanish Customs?
Depending on the items you are importing, Spanish customs charge varying VAT amounts. It ranges between 10% and 21% of the value of your goods. Customs, excise duties, and other charges might also be due.
It is essential to know about current Spanish import taxes since they may keep changing. You can decide what items to import based on the import taxes charged in Spain, so your business can still be profitable.
What Is The Forwarding Process For Shipping From China To Spain?
The freight forwarding process involves various processes to get your product shipped from China to Spain, as the following;
Item collection; At Winsky Freight, we collect your products from the warehouses of your suppliers, inspect each one before packaging for shipping.
Warehousing: We provide free warehousing until your products are prepared for shipment. This is convenient for you when you need more time to be ready to have your items delivered.
Repackaging services are available for products from suppliers. Therefore, you can be sure your goods are in the right package for safe, damage-free transport.
Transportation tracking: Winsky Freight employs an automated tracking system that helps us receive and update the shipments' status. We also help track information for the client.
Cargo space booking: we will assist you in booking capacity for their items. When you choose to work with us, you can easily find space for your cargo.
Shipment preparation: This is where we determine the best route and conditions for physical transportation and booking consignments
Exporting of documents – handling and shipping the documentation requirements for goods in Spain along the supply chain.
Negotiating freight charges: It may take a lot of time to negotiate the cost with the carrier. But when you let us do it for you, will save you a lot of time.
Cargo insurance: Winsky Freight offers you insurance for your items. We partner with third parties that provide insurance coverage.
Customs clearance: we assist our clients with custom transactions through our customs team. We will arrange for the transportation of your items from China to Spain. Clearing agent will ensure that your goods are successfully cleared through Spanish customs.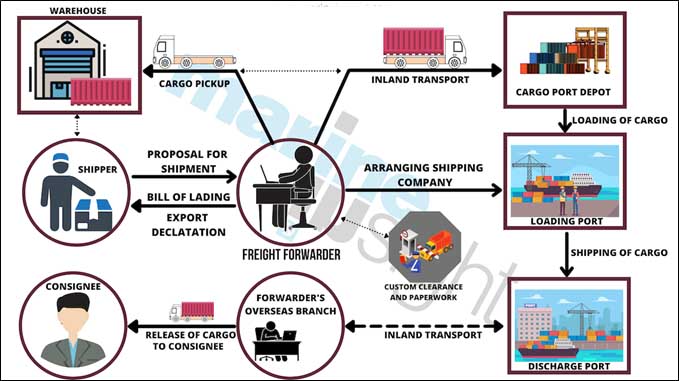 Conclusion
As you have noticed, importing from China to Spain is not a easy task. It is better for you to have a good understanding of the issues mentioned in this guide. These include; shipping requirements, necessary documents, the best shipping method, cost, ports to use, and payment methods.
Get in touch with Winsky Freight Forwarder for everything you need about bringing goods from China to Spain.