THE COMPLETE AND SECURE TRANSPORTATION SOLUTION
EXPRESS, AIR & SEA SHIPPING, DROP SHIPPING
FROM CHINA TO MEXICO
Shipping from China to Mexico
Winsky Freight are the reliable freight forwarder in shipping from China to Mexico. Whether you are shipping small value goods or high value of electronics to Mexico, we have a service to suit. LCL by sea freight and daily air freight delivery to Monterrey, Ciudad de Mexico, Guadalajara, Mexico. With over 10 years experience in shipping China to Mexico and a well established network of local delivery agents, we have the local knowledge on how to handle all paperwork and customs formalities.
Shipping from China to Mexico can be a tiresome process, but our freight forwarding services make it easier. We have the necessary experience and knowledge about trade and transport regulations on an international level. Our reliability is one of the reasons why we are the perfect partner for you. We help you save time and energy and allow you to focus on other areas of your business as we handle the transportation for you. We also have some of the best prices that will tremendously reduce your expenses.
If you need a good shipping company from China to Mexico, then our years of experience in the field will come in handy for you. Our agents are conversant with all the laws and regulations, and we take the correct measures to guarantee the safe arrival of your goods at the right time. With us, you don't have to worry about your goods getting destroyed or being delayed on transition. We have great tracking systems in place, as well as insurance to guarantee protection.
Your professional shipping company from China to Mexico
Provide shipping solutions for General and Dangerous products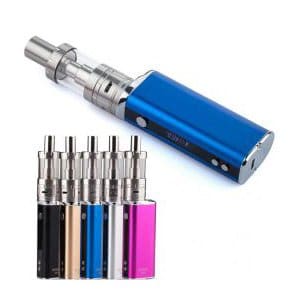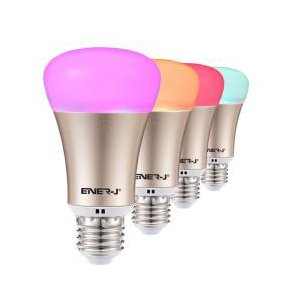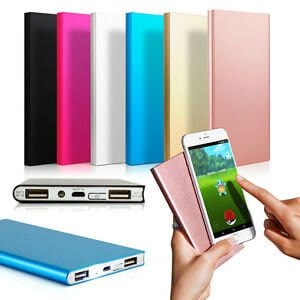 If you have the shipment pickup to be done from china and delivering it to your destination address in Mexico, our professional logistics team will do it for you. We offer the most competitive parcel delivery from China to Mexico and in the least time. You can also follow your shipment status with the tracking number provided to you.
Shipping Routes from China to Mexico

As one of the reliable China freight forwarder, we can arrange DHL Express Shipping from China to UK with best shipping rates for you, When you ship with DHL Express – you're shipping with specialists in international shipping and courier delivery services! With our wide range of express parcel and package services, along with shipping and tracking solutions to fit your needs.
In general, there are three main shipping routes transport from China to the worldwide via the Pacific, the Atlantic, and the Indian Ocean.
Mexico belongs to North America according to political geography, and the shipping route from China to Mexico is the far East-North America west coast route, which includes trade routes from China, North Korea, Japan, the Soviet Union, the far East seaport to Canada, the United States, Mexico and other ports on the west coast of North America.
Starting from the coastal ports of our country, the southerly ones enter the East China Sea through the Oyu Strait; the northerly ones enter the Pacific Ocean through the Qingjin Strait or the Zonggu Strait and the North Pacific Ocean through the Okhotsk Sea after passing through the Sea of Japan through the Tima Strait.
With a coastline of 11122 kilometers, Mexico is the third largest country in Latin America and its GDP ranks first in Latin America. The main ports of the Mexico line are: MANZANILLO, VERACRUZ GUADALAJARA. The main shipping companies attached to the Mexico line are: CSCL and MSC (lower freight rate), CSAV (medium freight rate, faster), MAERSK, HAMBURG-SUD (higher freight rate, fastest).
Economy shipping from China to Mexico
We offer bespoke prices and contract rates based on your consignment's volume and regularity. We help you to understand your business needs and offer you a rate and service that suits your business.
If you've never shipped from China to Mexico before, learning about the process can certainly be a little confusing or overwhelming at times. With years of experience in the internatioanl shiping area, Winsky freight is your ideal partner to assist you import from China.
THE FREIGHT SHIPPING PROCESS TO MEXICO
In general, the freight shipping process to Mexico from China includes the following main steps:
Preparation of the shipment and paperwork,including Commercial Invoice, Packing List.
Freight transport from the origin to the China-Mexico border.
Cargo inspection in the China-Mexico border
Freight transport from the China-Mexico border to the final destination.
Shipping notice for sea shipping from China to Mexico:
Goods exported to Mexico are required to declare AMS;

Notify shows a third-party notifier, usually a freight forwarder or an agent for CONSIGNEE;

SHIPPER should show the real shipper and CONSIGNEE should show the real consignee;

The product name cannot be displayed as rough one, but the each detailed product name should be displayed;

Carton Quantity is required. For example, if there are 50 cases in one PALLET, not only show 1 PLT, but also containing 50 cartons.

Bill of lading need to show the origin of the goods, if it is request to change the bill of lading after sailing, it will resulting in at least a fine of USD200.
Get Best freight from China to Mexico
We have the capacity, experience to make sure your delivery gets better shipping cost, arriving there on time, contact us today for a free quote about your unique shipment requirements.
Get Free Quote
Below is the FAQ from MEXICO importers, here we add the answers for you information.
What is the Duties & Taxes when importing goods from China to Mexico?
Declared goods with a value of less than US $50 are duty-free; for parcels with a value of more than US $50, customs duties and related taxes and administrative fees will be charged (DDP only). (16.58% customs tax rate + 0.42% UBI administrative fee).
What is the shipping cost from China to Mexico?
The cost of shipping from China to Mexico will depend upon the product type, size of your shipment, and shipping channel by sea, air or road shipping. Air shipping costs to Mexico are based on a combination of the dimensions and weight of your cargo. It is important that the packing list information is correct in order for us to prepare an exact quotation for your air shipping costs. To get exact shipping costs from China to Mexico, please contact our shipping team on sales@winskyfreight.com or complete the shipping quote request form.
What is the shipping time from China to Mexico?
Shipping time from China to Mexico is around 30 days for goods shipped by sea freight. The shipping time is not fixed, so we recommend that you check in advance with our team for our latest shipping schedule to Mexico before planning delivery to Mexico. Air shipping time to Mexico is around 2 – 5 days. For daily direct flight from major China airports to Mexico, delivery time is only 2 days, for in-direct flight, it takes about 4-5 days to transit. We work to get your package delivered as fast as possible. It's possible your package will be delivered faster than these estimated times. Exact shipping time from China to Mexico will also depend upon the time taken for customs clearance in Mexico. Air shipments will normally be delivered in Mexico within 1 – 2 days of arrival. For sea shipments to Mexico, customs clearance and delivery would normally be complete within one week.
International Shipping from China Procedures: