THE FAST AND COMPETITIVE SHIPPING SOLUTION
EXPRESS, AIR & SEA SHIPPING, TRAIN FREIGHT
SHIPPING FROM CHINA TO EUROPE
DOOR TO DOOR SERVICE
Shipping from China to Europe
Winsky Freight provide fast and reliable shipping service from China to Europe for Private owners, Business Companies, and Amazon sellers since 2008. You will get the most competitive door-to-door air freight, sea freight, and railway freight shipping rates. We have dedicated operation and custom teams to work with our clients from China to Europe.
Winsky Freight is professional in transporting most types of goods from China to Europe. We deal with your goods shipping from any part of China to Europe countries with proper care for Electronic devices, Cosmetics, Clothing, Lighting signs, Furniture, Batteries, and so on. You will receive your shipment in 4-8 work days with air freight, 25-35 days in rail freight, and 35-55 days in sea freight. We choose the best shipping route and suitable shipping methods from China to Europe to meet each of your shipping demands.
Are you looking for the best shipping price from China to Europe? Send us a quote inquiry for your next shipment.
Why Choose Our Shipping from China to Europe?
"Thanks, Winsky! for making the logistics process of shipping our large cargo from three suppliers in China to France seamless. We have never handled such a large and complicated shipment before, but Winsky made it hassle-free. I highly recommend them"
"Winsky provided me with the best freight quotes, and my experience was well worth it. My company cargo was intact, and delivery was on time. With such excellent service and efficiency, I will definitely contact them again."
"We needed new shipments of medical sensors ASAP, and Winsky came to the rescue. The air freight shipment from China to France arrived just in time and intact. Thanks to Winsky, we met the deadline. Highly recommend Winsky to anyone looking for great service and professional service."
"My company's tech supplies for our lighting projects were handled efficiently. Winsky provided us with the best solutions and a competitive price for the shipment. The delivery was on-time, and the supplies were in good condition. Looking forward to working more with them soon."
"Since we started working with Winsky last year on shipment of gym equipment from China to Germany, they have been the perfect partner. The quality of their service has been consistent, and delivery is always on time. We appreciate your reliability and professionalism."
Rail freight from China to Europe:

Previously, the service was only available for electronic and textile products, imported from China. It started in 2016, operated by the Chinese operator Wuhan Asia-Europe Logistics. The train journey takes between 18-25 days, saving more transit time compared with sea shipping lines, which take around 40 days between France and China.
Advantages of the Rail freight
Time efficiency: Direct shipping, the shipping time is more short than sea transportation, safe and stable.
Cost Saving: saving about 50% compared with the cost of air transportation;
One-stop shop: we could arrange supplier door-to-door pick-up, and door-to-door all-inclusive price.
Flexible: Goods can be sent by LCL, 3-4 trains schedule per week
Main Shipping Route:
Shenzhen Pick UP→ Chengdu / Chongqing→Alashankou→Kazakhstan →Russia→Polish Mara→ Customs clearance in Hungary→UPS Pick up→UPS End Delivery
Rail Way Shipping Time:
Shenzhen to Chongqing takes about 3-5 Days, The shipping time of the train is 10-15 natural days, customs clearance + UPS pick up consume 3-5 working days, UPS end delivery takes 2-5 working days, overall delivery time door to door from China to France within 30 natural days.
Import taxes & Duty from China to Europe:
The import duty is a percentage that is calculated based on the customs value. How much you pay, depends on the HS code, normally the import duty rates range between 0% and up to 17%.
If Declared value ≤20 USD,VAT=0;
 20 USD< Declared value ≤ 165USD VAT = (declared value + Duty) * 20%;
In order to improve the efficiency of customs clearance, please do not declare parcels as sample, Accessories, Gift, Parts, Tools or other general descriptions that will delay the customs clearance, return or withholding due to the discrepancies in declaration.
In addition, VAT is payable in accordance with the provisions of different importing countries. In terms of the standard VAT rate, the average turnover rate is about 21%, and exact rate is depended on the specific product category.
Shipping from China to Europe Procedures:
Shipping From China To Europe| Your Complete Guide 2023
China has officially become the biggest trading partner to European countries. This underscores the constantly increasing trade relations between China and Europe, a continent with 44 countries. There are numerous shipping routes between the two regions that facilitate the transport of millions of goods every year. However, you need the right information to successfully import products into Europe to avoid getting frustrated.
Since 2008, Winsky Freight has been at the forefront of fast and cost-effective shipping from China to Europe. Our European shipping experts have prepared this guide to help every importer navigate the difficulties of international shipping. We'll explain all you need to know to ensure a smooth shipping experience.
1. What are the Available Shipping Methods from China To Europe?
When you are shipping from China to Europe you have complete freedom to choose the shipping method. You can use air, rail, or sea to ship to Europe. Very few countries in other countries have the flexibility that European countries have.
Every shipping method has its pros and cons. So, we can not tell any shipping method, particularly good or bad. Which shipping method is ideal for you depends entirely on your requirements. We will discuss every aspect of all shipping methods from China to Europe.
1.1. Sea freight  
Sea freight is the most used and cheapest shipping mode from China to Europe. Using ocean freight could be overwhelming for new shippers at first. But an experienced freight forwarder can make the entire shipping process very smooth.
Sea freight takes longer than any other shipping method from China to Europe. But most importers prefer this mode of shipping for the cost it offers. But it is better to know the options for sea freight shipping from China to Europe to make the right decision.
1.1.1. Full Container Load (FCL)
FCL shipping or Full container load is the cheapest shipping method from China to Europe. But that is not 'cheapest' for every importer. In FCL shipping, you have to hire an entire container. In other words, you will be forbidden to share your container with any other importer.
There are two types of containers – 40ft and 20ft. You can book one according to your requirement. So, FCL shipping is only 'the cheapest' if you are importing a huge amount of goods from China.
1.1.2. Less than Container Load (LCL)
In our opinion, LCL is the cheapest shipping method from China to Europe. In LCL shipping, you don't hire an entire container. Instead, you have the freedom to pay for the space you will use. This is a very flexible option for most importers.
The process of LCL shipping is fairly easy. You will contact a freight forwarder and send them the details of your consignment. The freight forwarder then will determine how much space you will need and book the required space for you.
As you are only paying for the space you will use, you are not paying any extra money.
Know the difference between FCL and LCL shipping and costing from the below video
1.2. Air freight 
You can guess, this is the fastest shipping method from China to Europe. Air freight is involved in transporting a wide range of cargo from China to Europe. They are highly efficient and can ship your goods from China to Europe in real quick time.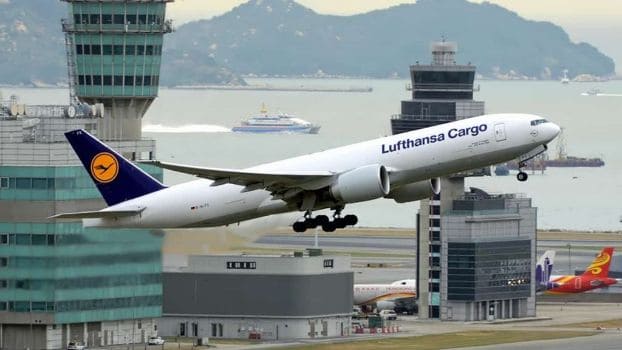 Most European countries are well developed, and they have excellent air freight facilities in their airports. China is also equipped with highly efficient airports. But there is only one problem with air freight, and they are expensive.
If you are bringing a considerable amount of goods from China, air freight can be quite expensive. But if you are importing a small quantity and if TIME matters more than anything else in your business, you should pick air freight as your shipping companion.
1.3. Rail Freight
Rail freight is becoming more and more popular to ship from China to Europe these days. They are not as slow as sea freight, and the cost is not that high like air freight. Moreover, rail freight is highly efficient between China and Europe.
The high-tech rail transportation system between China and Europe is challenging both air and sea freight shipping. And there has been some quick development and new silk roads. This freight rail route goes from China through central Asia and finally Europe.
As a matter of fact, China is now connected with more than fifteen major cities in Europe by the new silk road network.
The rail network now covers nine countries all the way through London. Besides, there is another branch that goes to Madrid, Paris. Rail freight takes half the distance to deliver your goods from China.
Send us a message to get the best deal for rail freight from China to Europe.
2. Door To Door Shipping From China to Europe?
Door to door to shipping exactly means what the name suggests. In this shipping method, a freight forwarder will take the entire responsibility of shipping your goods from China to Europe. You will have to provide the supplier's address and your address in the European city you live in.
The freight forwarder you contacted will receive your shipment from the supplier's warehouse. They will bring your package to port and carry your consignment all the way to your desired city.
The freight forwarder will then receive the consignment at your city, arrange the inland transport and send the shipment to your warehouse. You will just unload your goods in your space.
Don't worry about the documentation and customs duties, and taxes. Your freight forwarder will take care of everything.
Winsky freight provides the best door to door shipping service from China to Europe, and we offer the exclusive price, especially to our European clients.
3. Express Shipping from China to Europe.
With express shipping, you will receive your shipment from China faster than any other shipping method. There are many companies that are experts in express shipping services. Some of the top express shipping companies are DHL, FedEx, UPS, TNT.
You can use any express shipping company to ship your goods from China. But express shipping has some limitations. For example, for UPS Express, each carton size can't be over 100cm,  and weight can't be over 30KG, or it will create extra delivery fee or might can't be shipped.
Express shipping is very expensive, but the bright side is getting your product in 2/3 days. This method is not ideal for general shipping purposes. If you have any small package or documentation from China, you can take express shipping service.
We have special contracts with almost every express shipping company and offer less price. So, if you have any small shipments, we can arrange express shipping for you.
4. Shipping Route from China to Europe
When you are shipping from China to Europe, it is always better to know the exact shipping route that different shipping methods use.
4.1. Ocean shipping routes
The three major ocean routes used for shipping from China to Europe are:
Northeastern Arctic Route: This route passes through the Arctic Ocean from East China into Northern Russia, and then into Europe. It is a popular ocean shipping route because it is short and reduces transit times. However, it can be difficult to navigate and is only open for a few months of the year because of ice.
Southern Route (Suez Canal Route): Although this is longer than the Arctic route, it is a more reliable shipping route from China to Europe. Cargo ships depart from southern Chinese ports like Shenzhen and travel through the South China Sea, the Indian Ocean, and then the Suez Canal to link Western Europe.
Atlantic Route: Ships take this route by going through the southern side of China, then sailing across the Indian Ocean and around the Cape of Good Hope. They then enter Western Europe through the Atlantic Ocean.
4.2. Rail shipping Route
Rail shipping routes from China to Europe are gaining popularity as a reliable alternative to sea and air transportation. These routes offer faster transit times compared to sea freight.
The China-Europe Railway Express serves as the major route for moving goods between China and Europe. You should know that this network includes many routes and three corridors (eastern, western, and central) that link China with countries like Kazakhstan, Russia, Belarus, Poland, Germany, France, Spain, the UK, and more in Europe.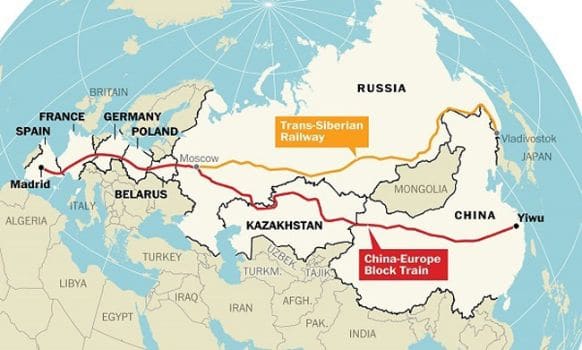 The Eastern Route, formerly called the Northern Route, starts from China's coastal areas like Yiwu in East China and passes through Northern Russia (Siberia), Belarus, and Poland to enter Europe. This route is the fastest, taking about 15-20 days to complete the journey.
The Central Route links North and Central China to Europe. It enters Mongolia through Erenhot, then passes through Russia, Belarus, and Poland to reach Europe.
The Western Route, formerly called the Southern Route, begins in South western China, and goes through Kazakhstan, South Russia, Belarus, and Poland before reaching its destination in Europe.
The popularity of rail transport has also led to the creation of the New Silk Road. This route stretches from China through central Asia into Turkey and then Europe, connecting over 15 major European cities.
This is a great opportunity for importers shipping goods from China to Europe, especially landlocked countries. Trains can now travel 12,000km from Yiwu, China, to London and Madrid in 18 days.
If you're not sure which shipping route is best for you, then consult with a freight forwarder. We can help you assess your goods and recommend the best route for your shipment.
5. How long does Shipping from China to Europe take?
Shipping time from China to Europe depends on two factors. One is the shipping mode, and the second is the distance between the two cities.
On average, air freight takes three to five days to reach most countries in Europe. Some countries may need up to ten days to reach.
Sea freight takes around 35 to 60 days to reach Europe. Train freight takes 20 to 30 days to get to Europe.
This information can seem vague for some importers. Therefore, we have added a table for transit time from China to Europe.
5.1. Air freight Transit Time
| Chinese Airport | Airport in Europe | Transit Time (Hours) |
| --- | --- | --- |
| Guangzhou | Amsterdam Airport Nederland | 13 |
| Shanghai Pudong Airport | Frankfurt am Main | 13 |
| Shenzhen Baoan | Heathrow Airport | 13 |
| Beijing capital | Heathrow | 12 |
5.2.Sea Freight Transit Time
| Chinese Port | Seaport in Europe | Transit Time (Days) |
| --- | --- | --- |
| Shanghai | London, UK | 25-30 |
| Guangzhou | Amsterdam, Netherlands | 38 |
| Shenzhen | Barcelona, Spain | 13 |
| Ningbo | Le Havre, France | 49 |
5.3.Train Freight Transit Time
| Chinese Rail Station | Rail Station in Europe | Transit Time (Days) |
| --- | --- | --- |
| Shanghai | Rotterdam, Netherlands | 16 |
| Guangzhou | Rome, Italy | 18 |
| Yiwu | London, UK | 17 |
| Dunhuang | Paris, Spain | 17 |
Remember, transit time is the time required to travel your shipment from port to port. To calculate the time needed to receive your shipment, you have to add additional time for loading, unloading, customs clearance, etc.
6. How much does shipping from China to Europe Cost?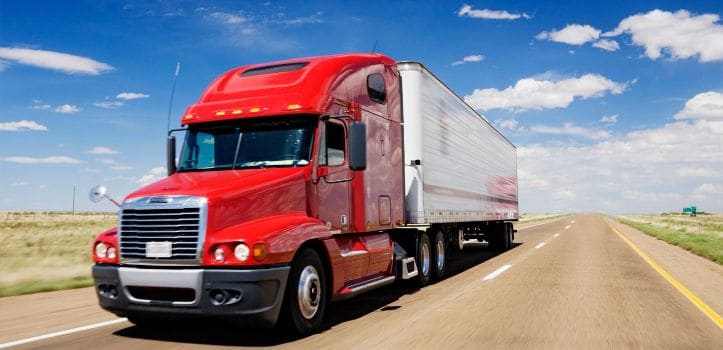 Shipping cost from China to Europe depends on various factors. There is no fixed rate to give because prices change frequently and there are several factors involved.
The most important thing is that you understand all the various logistics costs involved with every means of transport, so you can make the calculations yourself. We'll explain each one below:
6.1.  Transportation costs
The most important factor that you have to factor into your shipping budget is the cost of transportation. This is the cost of shipping your goods from the supplier's factory to the port before shipping and from the port to your destination.
Not all Chinese factories are close to the port, and transporting goods requires skilled manpower and the right equipment to prevent damage. The weight of goods and distance from the warehouse to the port often determine how much you pay.
Depending on the incoterm you choose, Winsky can help you cut inland transportation costs and ensure your goods are kept intact. For example, if you choose door-to-door shipping, we have connections with local transport companies in Europe that will deliver your goods right to your doorstep at very affordable costs. Contact Winsky for smooth pickup, transportation, and delivery of your goods.
6.2. Freight Forwarder Costs
Let's be honest, trying to navigate international shipping by yourself is very difficult, no matter how experienced you are. Teamwork is key in this industry, and you'll always need the support of shipping professionals like freight forwarders and customs brokers.
Freight forwarders are experts in handling goods and know the best routes to travel. They also have agreements with shipping carriers, which helps to considerably reduce shipping costs. A freight forwarder or a customs broker will help you prepare documents and sort out the various import duties. All you have to do is relax and wait for your goods to arrive.
We understand that hiring a freight forwarder or customs broker does involve a cost, but that is a small price to pay for the ease and security they provide. Their rate depends on the type of goods and the mode of shipping. Carefully select a freight forwarder to get the best value for your money.
 6.3. Customs duty
Customs duties are required for shipping from China to Europe. The cost you'll have to pay depends on the type and value of goods and the import regulations of the European country. You should understand the customs policies of the destination country before shipping.
To avoid unnecessary problems when clearing your goods, allow your freight forwarder to help you. They'll support you for the import custom clearance from China to Europe, so you can include them in your shipping budget.
6.4.  International shipping costs
Air Freight
This shipping mode is expensive, but it is also very fast. Hence, it is suitable for urgent orders and shipment of perishable goods. How much you pay depends on the type of goods, weight, volume, and destination in Europe. It can cost anywhere from $8 per kg to over $20 per kg.
As a result, we cannot give an exact estimate until we know more about your shipping. Contact us whenever you're ready to get an exact shipping quote.
Ocean Freight
If you choose this mode of shipping, your costs are relatively smaller. It is the best option for shipping bulky goods. The price you pay from China to Europe  depends on the type and size of goods, the container type you use, the shipping carrier, and the ocean route chosen.
Usually, LCL shipping is less expensive than FCL, because you can split your goods with other importers. However, if your goods are large enough to occupy over 70% of a single container, then FCL becomes a better option. The table below is a random estimate to guide you. It is not a definite quote, so please reach out to us for current prices.
| Country | 20ft Cost (USD) | 40ft Cost (USD) |  LCL/CBM Cost (USD) |
| --- | --- | --- | --- |
| Poland | 1800-2000 | 2700-3000 | 30-50 |
| Germany | 1500-2000 | 2500-3000 | 30-50 |
| UK | 2000 – 2500 | 3000 – 3500 | 30-50 |
| Spain | 1500 – 2000 | 2500 – 3000 | 30-50 |
| Italy | 1800 – 2500 | 2500 – 3000 | 30-50 |
| Netherlands | 1500 – 2000 | 2500 – 3000 | 30-50 |
Table 1 showing an estimated Ocean freight cost. Prices change often, please request a quote before shipping.
Rail Freight
This shipping method costs about half of air freight. Depending on the destination in Europe, you should budget around $10,000 for an FCL container from China. Winsky Freight also offers multi-modal shipping that combines Rail and express delivery to deliver your goods to your doorstep.
Express Shipping
This is the most expensive shipping method. The packaging, weight, and type of your goods matter a lot in determining the amount you pay for shipping. Winsky has partnerships with international couriers like DHL, UPS, and FedEx, and this can help you bring down shipping costs if you go through us.
7. What are the Main Ports in Europe? 
China is the largest exporter to Europe, exporting over 1 billion worth of goods every day! 70% of these exports happen by sea. There are over 1200 commercial seaports in Europe, and most of them are highly capable of loading and unloading a considerable amount of goods.
Here are some of the top seaports in Europe:
Port of Rotterdam (Netherlands)
Port of Antwerp (Belgium)
Port of Hamburg (Germany)
Port of Valencia (Spain)
Port of Fos sur Mer (Marseille)
Port of Le Havre (Le Havre)
There are some other famous seaports that we can mention, Amsterdam, Bremerhaven,Bilbao,Dunkirk,  Copenhagen, Gothenburg,  Helsinki, Gdynia, Tallinn, Kaliningrad, Odessa, etc.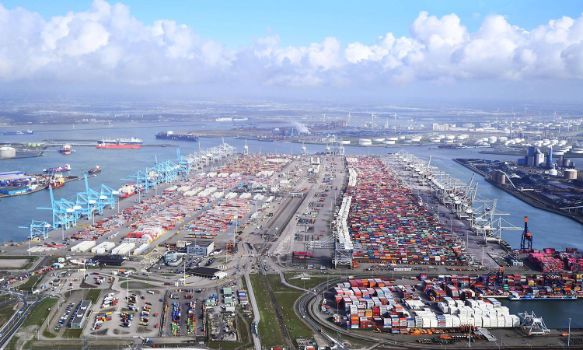 8. What are the main Airports in Europe for Shipping from China?
Most European countries are economically advanced countries. Therefore, Europe is full of high-end Airports. Here are some of the top airports in Europe:
Barcelona–El Prat Josep Tarradellas Airport
Frankfurt International Airport
Netherlands Amsterdam Airport Schiphol
Aéroport de Paris Charles de Gaulle
Heathrow Airport
Aéroport de Bruxelles-National à Bruxelles-Zaventem
Zurich Airport
Malpensa Airport
Aéroport Adolfo-Suárez de Madrid-Barajas
9. How does import customs clearance work from China to Europe?
Most countries in Europe belong to the European Union and therefore have similar regulations. In recent times, the EU has made reforms that require detailed customs descriptions and HS codes for every good shipped into Europe. Here's a simplified breakdown of the steps involved in import customs clearance:
Preparation of documents: First, you need to have the right documents before your goods even reach Europe. Your supplier and freight forwarder should provide necessary documents like the commercial invoice, packing list, bill of lading, and any certificates required for the specific product. If you're the Importer of Record (IOR), then you'll be responsible for clearing customs. The IOR can also be a freight forwarder or customs broker.
Get the HS code: Every product has a specific 6-digit code assigned to it, called the HS code that determines the amount of tax you pay. Then you can proceed to calculate the CIF value of your goods. It is time-consuming to learn the various codes for your goods, and we recommend you allow your freight forwarder or customs broker to handle this for you.
Customs Entry Declaration: Proceed to submit your declaration form to the customs authorities in the European country. This document contains details about the type of goods, their value, quantity, HS code, origin, and purpose.
Customs Valuation: Customs authorities assess the value of the goods based on the CIF value for taxation purposes.
Payment of Duties and Taxes: Import duties, taxes, and fees are calculated based on the goods' value, classification, and origin. The IOR is responsible for paying these charges to the customs authorities.
Customs Inspection: Customs may randomly decide to inspect your goods to ensure they comply with regulations. This may take some time, and you should always be prepared for it to happen.
The import customs clearance process can take several days or even weeks, depending on the volume of goods being imported. Factor in the time required for customs clearance when planning your import shipment.
Once duties and taxes are paid and all customs requirements are met, the goods are released from customs custody. They are then allowed to enter the local market. Ensure you adhere to all regulations to prevent delays with clearance.
10. How much import duties do I have to pay?
For every product shipped into Europe, you'll have to pay import taxes, excise taxes, VAT, and anti-dumping duties. The type of goods determines the specific amount you'll need to pay. The value of taxes can only be determined by the HS code of every product, and it is a percentage of the CIF value of your product. This is why you may notice that some products have high taxes and others are low or tax-free.
You can ask your supplier or freight forwarder for the HS code of your product. Then visit the European Commission website, input your code, and check the specific tariffs you'll need to pay.
According to the European Union Trade Portal, current VAT rates range from 16% to 25%, and 20% in the UK. You can read more about the various duties here. Once again, your freight forwarder knows all about these taxes, so save yourself some of the stress.
11. What Is The Cheapest Shipping From China To Europe?
The cheapest way to ship goods from China to Europe is sea freight, but there are some other factors to consider. In many cases, the size should determine the cheaper option for you.
We recommend sea freight for large goods. However, when the goods are less than 200kg, sea freight is no longer a smart option because you'll have to pay operation fees and port fees, which makes the overall cost more expensive. Air freight will be the cheaper option in this scenario. Rail freight offers faster transit times than sea freight at a lower cost than air freight. It is best to check out all shipping methods and compare quotes from different companies to get the best shipping value for your goods. We're here to assist you with shipping quotes to help you choose wisely.
12. How to track shipping status From China To Europe?
Tracking your shipment in real time is important to know the estimated arrival date and status of your goods. There are online tracking services available for this purpose. You'll need to input your 11-digit AWB number for air freight or your bill of lading number for sea and rail freight.
If you're unsure about the entire process, Winsky is available 24/7 to give you real-time location updates about the current status of your goods through our remote online tracking platform.
Conclusion
We hope you have learned many things about shipping from China to Europe. Shipping can be a hectic job. Picking the wrong freight forwarder can make the shipping process more complicated.
We have no hidden charge and provide the best shipping service at the best competitive rate. That's why Winsky freight has a huge reputation in the European market. If you want to know any specific information just reach out to us for prompt assistance. Our Europe shipping experts are always available to help. Your smooth shipping journey matters to us!