ONE-STOP TRANSPORTATION SOLUTION
EXPRESS, AIR & SEA FREIGHT
DDU/DDP DOOR TO DOOR DELIVERY
FROM CHINA TO UAE
Shipping from China to UAE
Winsky freight has been specializing in shipping from China to UAE for more than ten years. We offer exclusive Express Freight, Air Freight, and Sea Freight Door to Door from China to UAE. You will get the most competitive rate for all sorts of shipping.
We handle all of your products with expert workers. You can ship Electronic goods, lighting signs, prefabricated buildings, plastics, manufactured products, and any other product with door-to-door shipping from any city of China to UAE with import custom and duty service included.
We have contracts with all the top carriers and express shipping companies, so you can get the cheapest shipping from China to UAE. With Winsky, you are never short of space even in the busiest season. 
Whether it is Dubai, Abudhabi, or any other city, we can arrange hassle-free shipping for you. Our comprehensive network coverage, skilled workers, and 24/7 customer service will give you the best China to UAE shipping experience.
Contact us today for a free quote for your new shipment from China to UAE.
Advantages of Our Shipping from China to UAE
Cheapest Air and Sea freight services from China to UAE, with no extra charges

Convenient Door to Door shipping with complete custom clearance support

Hassle-free shipping arrangement to Amazon fulfillment warehouses

Swift pick-up from any manufacturer/supplier address

Excellent add-on services like labeling, re-packing, and insurance

Full online tracking system for you to follow up on the shipping status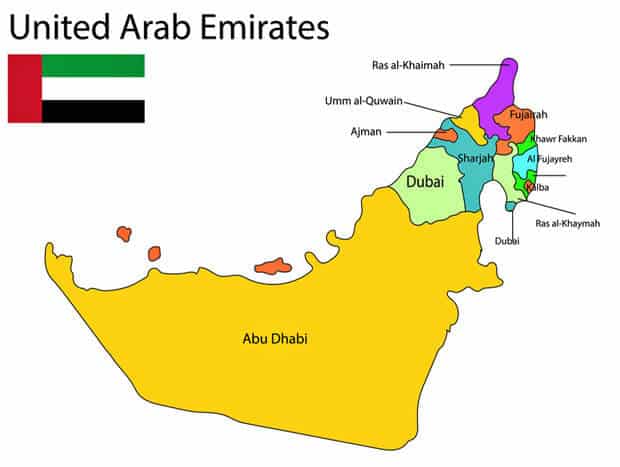 "I was importing high-value goods from China, so I was worried, but Winsky offered excellent shipment insurance to secure my goods. Their shipping services really impressed me, and I wish to work with them again. "
"I have availed Winsky's express shipping to UAE for my business purposes. I was highly impressed by their assistance and commitment while delivering the goods. My team was pleased to receive doorstep delivery at a discount."
"I run a small electronics sales outlet in UAE and regularly use Winsky's shipping from China to UAE for my imports. To date, I have never faced any issues but received goods on time. Plus, their pick-up and delivery rates are also very reasonable."
"I contacted Winsky for an air shipment of  Car parts  from China to Canada. The customer care team guided me through the whole shipping procedures. It gave me confidence to have you at the end of my emails at every stage of this long process – so I thank you again. Until my next shipment."
"Thanks Winsky Freight, they makes shipping from China to UAE become simpler and has helped me receive goods always on time. Their affordable air freight rates and fast turnaround times have helped my business immensely.

"
FAQs for Shipping from China to UAE
How long is shipping from China to UAE?
EmmayipWF
2022-11-12T08:57:43+08:00
Air freight takes about 5-10 days to ship from China to UAE and Sea freight takes 20-30 work days. Express shipping is the fastest and takes around 2-5 work days to ship from China to UAE.
Shipping from China to UAE Process:
The Complete Guide | Shipping From China To UAE
The geographical location of UAE, between the Far East and Europe, has made the country a global commercial hub. The United Arab Amirat is the owner of the world's largest airport and Dubai has become a pivot point for many economic regions. UAE itself imports a considerable amount of goods from China. This guide is dedicated to the fundamentals you should know before shipping from China to UAE.
The total import of UAE from China was worth USD 39.37 billion in 2020, which is slightly less than the previous year. Covid-19 has played a significant role here. But the situation is becoming normal again. This article will help you to learn lots of things about shipping from China to the UAE.
1.   What are the Available methods while Shipping from China to UAE?
China and the UAE are nearly 5 thousand km apart. As there is no rail connection between these two countries, you have only two shipping options from China to UAE – air freight and sea freight. They are the basic modes, but you can choose from a wide range of transporting options such as express shipping, DDP, LCL, etc. We will discuss those later in this article.
Let's first discover the available shipping options:
1.1. Ocean freight
UAE has 12 commercial trading ports. China has over 200 minor and 34 major commercial ports. Both the countries are technologically very rich, and therefore, those ports are full of modern equipment making ocean shipping between these two countries easier.
90% of the world's total cargo shipping happens by sea freight. The main reason behind this high popularity of ocean shipping is its low cost. However, this is a slow shipping method compared to air or express shipping.
There is a common perception that you only ship heavy products or a considerable amount of goods using sea freight. But that is not the case every time. You can ship a low amount of goods with ocean freight also.
In LCL shipping, you don't need to book a container. You can ship with many other shippers like you in LCL shipping. Therefore, many independent importers and small to medium business owners use LCL or consolidation shipping.
WInsky is worldwide famous for its excellent LCL shipping service. WInsky freight confirms, its global clients can receive goods safe and secured and in their desired time. We deal with all of your goods with a product-specific team. Also, we choose a container that suits your goods.
Winsky offers the best LCL ocean freight shipping service to the UAE at the best competitive price.
1.2. Major seaports in UAE and China.
Major Seaports in China
Shanghai
Ningbo-Zhoushan
Shenzhen
Hongkong
Guangzhou
Tianjin
Qingdao
Major Seaports in UAE
Jebel Ali, Dubai
Mina Rashid, Dubai
Khalifa, Abu Dhabi
Mina Zayed, Abu Dhabi
Mina Khalid, Sharjah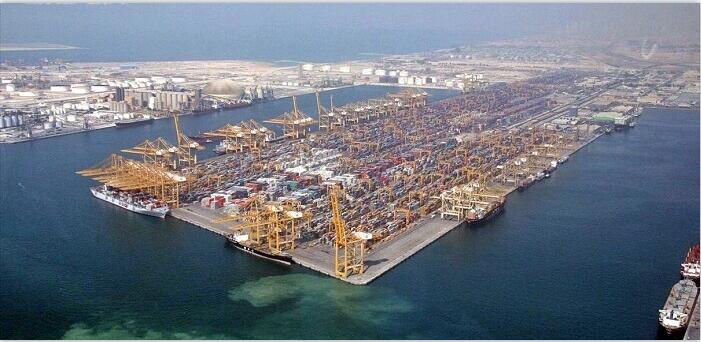 1.3. Air freight
Air freight is may not be the cheapest but the fastest shipping from China to UAE. Air freight is the best option if you have some quick orders to complete or the shipment's weight is under 500Kg.
There are several airports in the UAE that provide air cargo shipping facilities. The best part about air freight is that it is safe and fast. Many large air carriers operate between these two countries.
One thing you should consider before air shipping is the product type. Air freight has its own sets of rules for certain types of products. For example, if you are shipping chemicals or electronic items such as lithium batteries, they must pass the product specifications for air freight.
One important note on air shipping is how they calculate the weight. New shippers sometimes get confused seeing the charge as they don't know anything about the chargeable weight. Please read this article on calculating the chargeable weight to clear the concept and prepare for an accurate price.
Air freight is an excellent choice if you are not shipping over 400/500 Kg from China to UAE. But if you are shipping more than that, we think that wouldn't be cost-effective.
1.4. Major Airports in UAE and China
Major Airports in China
Guangzhou Baiyun Airport
Shenzhen Baoan Airport
Chengdu Shuangliu Airport
Chongqing Jiangbei Airport
Beijing Capital Airport
Kunming Changshui Airport
Shanghai Hongqiao Airport
Xi'an Xianyang Airport
Major Airports in UAE
Dubai Airport.
Sharjah Airport.
Abu Dhabi Airport.
Al Ain Airport.
Ras Al Khaimah Airport.
Al Maktoum International Airport.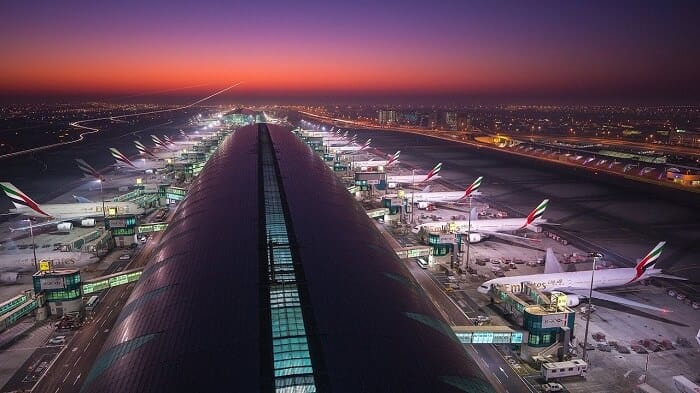 2. How Much Does it Cost to Ship Freight From China to the UAE?
International shipping is a hectic job. It's not easy to determine the shipping costs without knowing certain factors such as shipping method, type of products, shipping season, expected delivery time, etc. Therefore, it is better to ask for quotes from several reputed freight forwarders and compare their prices.
One important note. If the price is too low (or below the average market rate), there is a high chance that they have some hidden fees. So, be careful before you dive for a quote. Factors that affect the shipping costs are
the Shipping method.
The volume of your goods.
Type of your goods.
Transit time.
Prohibited Items.
Distance between two ports.
Shipping season.
2.1. Air Freight Rates.
Air freight rates will vary on the above factors. But for a general understanding, we include the rates. But you should not calculate your shipping costs with the below rates. You should contact a freight forwarder and ask them to provide you with a quotation.
|  Port to port |  45Kg+ |  100Kg+ |  300 Kg+ |  500 Kg + |  1000 Kg + |
| --- | --- | --- | --- | --- | --- |
|  Chongqing to Abu Dhabi |  3.9 |  3.7 |  3.4 |  3.1 |  3 |
|  Hongkong to Abu Dhabi |  3.5 |  3 |  2.9 |  2.8 |  2.5 |
|  Dongguan to Abu Dhabi |  3.6 |  3.6 |  3.4 |  3.1 |  2.9 |
|  Chengdu to Abu Dhabi |  3 |  2.4 |  2.1 |  2 |  1.9 |
|  Hangzhou to Abu Dhabi |  4 |  3.8 |  3.7 |  3.1 |  2.9 |
|  Beijing to Abu Dhabi |  3.1 |  3.1 |  3.1 |  3.4 |  3.0 |
|  Shanghai to Abu Dhabi |  4.1 |  4.2 |  3.7 |  3.2 |  3 |
|  Guangzhou to Abu Dhabi |  4.5 |  4.1 |  4 |  3.7 |  3.2 |
|  Shenzhen to Abu Dhabi |  4 |  3.8 |  3.7 |  3.1 |  2.9 |
|  Chongqing to Dubai |  3 |  2.5 |  2.2 |  2.1 |  2.0 |
|  Hong Kong to Dubai |  3.9 |  3.7 |  3.4 |  3.1 |  3 |
|  Yiwu to Dubai |  3.6 |   3.6 |  3.4 |  3.1 |  2.9 |
|  Dongguan to Dubai |  4.2 |  4.1 |  3.7 |  3.2 |  3 |
|  Chengdu to Dubai |  4.5 |  4.1 |  4 |  3.7 |  3.2 |
|  Wuhan to Dubai |  4 |  3.8 |  3.7 |  3.1 |  2.9 |
|  Hangzhou to Dubai |  3.9 |  3.7 |  3.4 |  3.1 |  3 |
|  Beijing to Dubai |  3.5 |  3 |  2.9 |  2.8 |  2.5 |
|  Shanghai to Dubai |  3.6 |  3.6 |  3.4 |  3.1 |  2.9 |
|  Guangzhou to Dubai |  3 |  2.4 |  2.1 |  2 |  1.9 |
|  Shenzhen to Dubai |  3.5 |  3 |  2.9 |  2.8 |  2.5 |
2.2. Ocean Freight Rates
Determining ocean freight rates is more challenging than air freight rates. Distance between two ports is a big deciding factor for sea freight from China to UAE. Besides, FCL and LCL shipping rates are not the same.
LCL shipping rate fluctuates very much. The rate is based on 1 CBM, which is equivalent to 500Kg.. The shipping rate for 1 CBM ranges from USD 25 to USD 140, depending on the distance between two ports and the type of your goods.
Winsky offers the best competitive air freight and LCL rates for shipping from China to UAE. You can ask for a quote from us and other freight forwarders and see the difference.
3.   Transit Time
Transit time can vary from carrier to carrier. It also depends on the shipping season.
It is obvious that air freight travels much faster than the ocean freight. On the other hand, ocean freight moves very slowly but can carry many times more weight than air freight. Moreover, ocean freight is very cheap compared to air freight.
Here is the general transit time for air and ocean shipping:
Air freight – 3 to 4 days.
Sea freight – 20 to 30 days.
This is the transit time only. You should add some additional days for moving your goods. We suggest adding 2/3 additional days for air shipping and 7 to 10 days for sea shipping. You can not be certain about international shipping time. Many factors affect international shipping. So, you should be patient.
3.1. Ocean Transit Time
|  Port of Origin |  Dubai |  Sharjah |  Abu Dhabi |
| --- | --- | --- | --- |
|  Port of Lianyungang |  30 |  30 |  30 |
|  Nansha Port |  25 |  26 |  26 |
|  Port of Wuhan |  29 |  29 |  30 |
|  Port of Chiwan |  23 |  24 |  24 |
|  Port of Zhongshan |  25 |  25 |  25 |
|  Port of Shekou |  25 |  25 |  26 |
|  Port of Qingdao |  30 |  30 |  29 |
|  Port of Xiamen |  25 |  26 |  26 |
|  Port of Guangzhou |  24 |  24 |  25 |
|  Port of Shanghai |  28 |  28 |  28 |
3.2. Air freight transit time
|  Starting Airport |  Dubai |  Abu Dhabi |  Sharjah |
| --- | --- | --- | --- |
|  Yiwu |  1 to 4 Days |  1 to 4 Days |  1 to 4 Days |
|  Shenzhen |  1 to 3 Days |  1 to 3 Days |  1 to 3 Days |
|  Beijing |  1 to 4 Days |  1 to 4 Days |  1 to 4 Days |
|  Guangzhou |  1 to 2 Days |  1 to 2 Days |  1 to 2 Days |
|  Shanghai |  1 to 3 Days |  1 to 3 Days |  1 to 3 Days |
4.   Customs Clearance in UAE
Every country has a customs department to regulate the import and export of the country. It is also a vital source of income. Whether it's UAE or any other country in the world, every importer MUST face the customs department.
The Customs Department of UAE is very strict, and they have their own sets of rules. UAE customs department checks all the goods imported from China or any other country. They also collect the specific charges. As an importer, you must show the necessary documents to clear your goods from customs.
4.1. Customs Duties and Taxes.
Many customers ask questions about customs duties and taxes in the UAE. Customs duties and taxes are confusing for some importers. The first confusing point is the duties and charges are not the same for all products. There are different charges for various products.
It's tough to provide information about all products' duties and charges in this article, but we can give you a general idea. You can visit their official website, or you can ask a customs broker or a freight forwarder for detailed duties and charges for the goods you will import.
If you import goods worth less than Dhs 1000, you don't have to pay any duty or tax. In addition, gifts worth under Dhs 3000 are also free of duty and tax.
But if you import commercial products for business purposes, you must pay at least 5% customs duty. One thing to note, customs duty and charges are applied to the product price and shipping costs. So, you have to add the shipment costs with your product's cost when calculating customs duties and tax.
The duties and taxes range from 5% to 100% according to the type of goods. For example, you have to pay a 50% charge for alcohol items.
You will find answers to basic import-related information on this page of the Federal Authority For Identity Citizenship, Customs, and Port security.
4.2. Main Customs Office Locations in UAE
The UAE has several customs offices to help you out while importing goods from China. Here is the list of UAE customs offices:
Abu Dhabi Airport
Abu Dhabi Post
Mussafah Port
Dubai Airport
Cargo Village
Zayed Port
Al Maktoum Airport
Jebel Ali Cargo Village
Dubai Airport FZ
Ajman Port and
Jebel Ali Port
Rashid Port
Fujairah Airport
Hamriya Port – Dubai
Deba Al Fujairah Port
Airport Cargo
Port Khalid
Creek Center – Ajman
SAIF Zone
Al Jazeera Port
Saqr Port
Khorfakkan Customs
WInsky freight offers customs clearance support for DDP shipping. Also, we assist our customers from UAE to clear their goods from the customs department quickly and without any hassle.
5.   Necessary Documents to Ship to UAE
You can not ship to the UAE without proper documentation. You will need a document from the carriers, your supplier, etc.
Necessary documents:
Bill of Lading/ Airway Bill (Depends on the shipping method)
Packing List
Commercial Invoice
Certificate of Origin
Letter of Credit (It depends on the payment term between you and your supplier)
6. Door to door shipping from China to UAE.
Door to door is a shipping process where the freight forwarder does all the job – from picking up goods in China to delivering that to the UAE. Who can use it? Well, anyone can use door to door shipping. It is a convenient shipping process.
Sometimes some importers don't have official permission to import to the UAE. In that case, it is a good option for you. Other shippers who have permission also can use door to door shipping.
In door to door shipping, a freight forwarder does the followings:
Pick up your goods from the supplier.
Prepare inland transportation.
Clears port charges and bills in Chinese ports
Arrange transportation.
Clears from the customs department in UAE.
Prepare inland transportation in the UAE.
You will just receive the goods and unload your goods from the truck. That's it, and your shipment is at your disposal without any hassle.
You can use air or sea any shipping method for door to door shipping.
7.   Door to door shipping costs from China to UAE
Many importers think door to door shipping is expensive. But that is not the case all the time. In some cases, it is quite the opposite. Let's clear the idea with a real-life example.
Suppose you are shipping fabric from China to Dubai, UAE. The charge for 100 Kg of fabric will come around USD 3 to USD 4 for each kg with air freight. And this cost includes customs and delivery charges in the UAE.
If you arrange everything separately, that can cost you more. You have to pay a different agency for different services, increasing the cost.
Winsky freight offers the best DDP shipping service, and you get the best competitive rate. Our DDP service is famous around the world. Many importers in the UAE use our door to door service for cost-effective and fast delivery.
You can take our door to door service for shipping to
Shenzhen to Dubai
Guangzhou to Dubai
Yiwu to Dubai
shanghai to Dubai
If you need the door to door service in another region, you can tell us, and we will arrange that for you.
8. Express Shipping from China to  UAE.
Courier or express shipping is the fastest shipping mode worldwide. You can receive your goods in under 3 days with express shipping. Express shipping is operated by some big organizations in the world. For example, FedEx, DHL, TNT, and UPS are some of the top names in the express shipping industry.
Express shipping is a super way to ship your goods from China if you are in a hurry or importing a small number of goods. If you are planning to import manufactured items from China, you can import prototypes or samples by express shipping to fasten the process.
So, how can freight forwarders help you with express shipping? Many freight forwarders have special contracts with express shipping companies. As a result, they can provide you with less price than the company.
How much weight is ideal for express shipping? There is no limitation. You can ship as much weight as you can. But anything over 150Kg will not be cost-effective for you.
At Winsky freight, we have contracts with almost all large express shipping services. Consequently, we can offer a cheaper rate for express shipping than any other freight forwarder in China.
9. Prohibited and Restricted Items in UAE
Every country has its own rules and regulations for import and export business. You can't import anything you want. That's when prohibited, and restricted items come into play.
Some items you can import to the UAE, but you will need special permission from the approved authority. Those are called "Restricted items." And there are some items you CAN NOT import to the UAE. The Government of UAE does not provide any permission for those either. Those are called "Prohibited items."
Here is a list of restricted products in the UAE
Pets
Food
Medicines and drugs
Domestic animals
Vehicles
Agricultural products
Weapons
Technical equipment
Publications
Cash/money
And here is the list of Banned items in the UAE:
Narcotics and controlled drugs.
counterfeit currency
Copyrighted content
Witchcraft or Black magic items.
Any art or publications that are against Islamic law.
Protected animals.
Certain dog breeds.
Gambling tools and machines.
If you are not sure about the legibility of the goods you are importing from China to the UAE, ask an expert. You can contact the customs department of UAE before importing.
If you import banned items, you will face some serious consequences. You will be fined and suffer jail time. The same will happen if you import restricted items without proper documentation.
Learn more on Prohibited and Restricted Items in UAE from the below video
10. How to track your shipment while shipping from China to UAE
While shipping from China to the UAE, you must want to track your shipment. If you use express shipping, tracking is very easy. Express shipping companies will give you a tracking number, and you can check the status of your shipment from their website with that number.
Some freight forwarders also offer a live tracking system. But we recommend you to contact your freight forwarders customer service to know the exact status of your goods.
Therefore, you should pick a freight forwarder that provides 24/7/365 customer support without any break. Also, they should have a live chat and phone calling service to support their customers.
11. How to Reduce Shipping Costs?
Every business wants to reduce its costs to increase its revenue. Reducing shipping costs can do that as well. But it is not that easy. It's a process, and you have to take care of every aspect of that process. Here is how you can reduce your shipping costs to UAE:
Use a professional team to pack your goods. The international shipping charge depends on the space you occupy. So, use expert hands to pack your goods, which will significantly reduce your shipping costs.
Take insurance from a third party.
Select ports with a shorter distance. That will reduce the shipping time as well.
Ask for a quotation from several freight forwarders and pick one with a solid background and cheap rates.
Select your freight forwarder wisely.
Look for freight forwarders who give additional offers.
Try to maintain a long-term relationship with a freight forwarder. They often give special discounts to regular clients.
12. Why is Winsky the best freight forwarder for the UAE?
When you are looking for a freight forwarder, there are certain things you should consider. The first thing is the experience. Winsky freight has been in the shipping industry for over a decade. And we have been operating in the UAE market since we started our journey.
We have a separate team to look after our clients from the UAE. The team is specialized for the UAE market. Therefore, we can guarantee a smooth and safe shipping experience.
Another important thing is the cost. We have contracts with all large carriers and express shipping companies. Therefore, we can give our UAE clients a better rate than any other company in China.
All of your goods are handled by expert hands. We also have a dedicated customs department working in the UAE. Our customs department always updates themselves according to UAE customs policies.
Whether it's LCL shipping or door to door, Winsky freight always gives UAE clients the best shipping experience.
Conclusion
Shipping from China to the UAE is a challenging task, but not if you know how to do that. That's why we shared our experience in this article to help you know the basics. If you want to know more or have any shipping to make, you can send us a message at any time. One of our UAE shipping experts will contact you soon.