FAST AND SECURE TRANSPORTATION SOLUTION
AIR FREIGHT, SEA FREIGHT & RAILWAY SHIPPING
DOOR TO DOOR
FROM CHINA TO FRANCE
Shipping from China to France
Winsky Freight has been specializing in shipping from China to France since 2008. Our exclusive shipping services include Air freight, Sea freight, and Railway freight, providing door-to-door delivery from China to France with a commitment to fast, reliable, and on-time service.
With over 10 years of shipping experience, we have established strong connections with top Sea and Air carriers. This advantage enables us to offer the best shipping times and costs from various Chinese ports, including Hong Kong, Shenzhen, Ningbo, Shanghai, to French ports such as Paris, Marseille, Bordeaux, and other destinations. Our extensive network ensures that we have the optimal routes and costs to meet your specific demands.
As one of the leading freight-forwarding agents in China, Winsky Freight also provides additional services such as import clearance and duties at no extra cost. This means you can receive your packages directly at your doorstep hassle-free. Coupled with our competitive prices and verified sea and air carriers, we offer the best shipping routes and a dedicated 24/7 customer support team.
Contact us today for the most competitive shipping costs from China to France!
Advantages of Shipping to France with Winsky Freight
Doorstep delivery on freight shipping from China to France

Support for LCL Air Freight, Sea freight & Railway shipments from China to France

Goods pick-up service from any suppliers/manufacturers in China

Dedicated 24/7 online customer service support

Monitor shipment status with full online tracking

Insurance and repacking services on deliveries from China to France

DDP all included shipping for hassle-free import custom clearance and duties for shipping to France
Provide shipping solutions for General and Dangerous products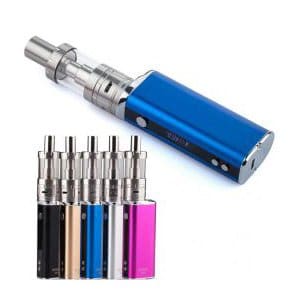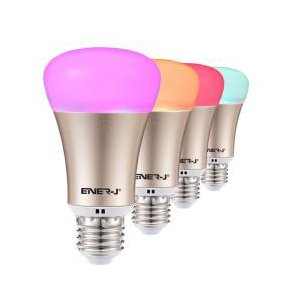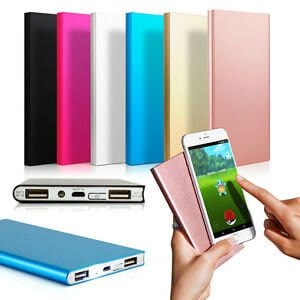 If you have the shipment pickup to be done from china and delivering it to your destination address in France, our professional logistics team will do it for you. We offer the most competitive parcel delivery from China to France and in the least time. You can also follow your shipment status with the tracking number provided to you.
Air freight from China to France: 
As one of the reliable China freight forwarder, we work closely with Air France and all the other major airlines so we can get the lowest and most competitive rates for you. You only need to give us the product name and type, weight and volume of your cargo along with your manufacturer address. Within just half an hour, we will offer you the most competitive air freight rates from any China airport to France airport. Just send us a quote request for a fast and simple quote on your shipment.
Rail freight from China to France:

Previously, the service was only available for electronic and textile products, imported from China. It started in 2016, operated by the Chinese operator Wuhan Asia-Europe Logistics. The train journey takes between 18-25 days, saving more transit time compared with sea shipping lines, which take around 40 days between France and China.
Advantages of the Rail freight
Time efficiency: Direct shipping, the shipping time is more short than sea transportation, safe and stable.
Cost Saving: saving about 50% compared with the cost of air transportation;
One-stop shop: we could arrange supplier door-to-door pick-up, and door-to-door all-inclusive price.
Flexible: Goods can be sent by LCL, 3-4 trains schedule per week
Main Shipping Route:
Shenzhen Pick UP→ Chengdu / Chongqing→Alashankou→Kazakhstan →Russia→Polish Mara→ Customs clearance in Hungary→UPS Pick up→UPS End Delivery
Rail Way Shipping Time:
Shenzhen to Chongqing takes about 3-5 Days, The shipping time of the train is 10-15 natural days, customs clearance + UPS pick up consume 3-5 working days, UPS end delivery takes 2-5 working days, overall delivery time door to door from China to France within 30 natural days.
Import taxes & Duty from China to France:
The import duty is a percentage that is calculated based on the customs value. How much you pay, depends on the HS code, normally the import duty rates range between 0% and up to 17%.
If Declared value ≤20 USD,VAT=0;
 20 USD< Declared value ≤ 165USD VAT = (declared value + Duty) * 20%;
In order to improve the efficiency of customs clearance, please do not declare parcels as sample, Accessories, Gift, Parts, Tools or other general descriptions that will delay the customs clearance, return or withholding due to the discrepancies in declaration.
In addition, VAT is payable in accordance with the provisions of different importing countries. In terms of the standard VAT rate, the average turnover rate is about 21%. France is generally about 20%, depending on the specific product category.
International Shipping from China Procedures:
Your Ultimate Guide for Shipping from China to France
If you are an importer from France, it is very unlikely that you don't import from China. The country has become a significant exporter of goods, especially electronics. In fact, it's now the largest trading partner for the U.S., Canada, Japan, South Korea, Germany, and other countries.
Business relations between these two countries have been improving day by day. In 2020 France imported USD 39.3 billion worth of products from China.
But if you want to be a part of this importation process you must know the pre-requisites. As one of the most famous freight forwarders in France, we will share our experience in this article.
So, before starting shipping from China to France read this guide to avoid any future inconveniences.
1. Primary Preparation to Import from China to France
You have to follow some procedures before shipping from China to France. Here are the steps you must follow before you start shipping from China to France.
Follow proper Rules to be an Importer in France
Businesses in France that trade with other countries must follow certain rules no matter what they bring into the French market. One of the most important requirements is that the legal entity must be registered with the local institutions and tax authorities and get a French VAT number.
France is one of the countries that make up the EU. Every EU country needs an EORI number to buy goods from other countries. The EORI number is given based on the EORI number. Most of the time, the EORI number is used for trading goods across EU borders. It is also used to make trading easier at EU borders.
The Integrated Tariff of the European Communities is a set of rules and regulations that apply to certain goods brought into or taken out of the European Union (TARIC code).
The European Communities' Integrated Tariff says that traders must follow certain rules based on the goods they import (TARIC code). Importing goods from outside the EU will have to go through stricter steps.
Before importing into France, a business needs to get a license. The permission only needs to be asked for once, after which it can be used for all Customs work. But you must always have the paperwork for the goods you want to bring in with you.
Select your Product and Find an Ideal Supplier
Once you have completed all the legal procedures, you must select which product you will ship from China to France. There is a huge demand for mobile phones, computers, and computer accessories in the French market. Most importers from France import IT-related products from China.
But you should have a good knowldge on the products you will be shipping from China to France. If you are a new importer, we suggest avoiding seasonal products. And don't just go with the trendy items because trendy products sustain in the market for a short time. So, do proper research before you select your goods.
Then it's time to find an ideal supplier. As China is the KING of exporting goods, the country is full of suppliers. But when it comes to picking an ideal one, you have to be a little bit conscious. Here are some tips for finding an ideal supplier:
Find those suppliers already supplying goods to France that you will import from China.
Do deep online research and contact different suppliers. Track their response time. A good supplier will promptly reply to your query in a professional manner.
New importers can visit Alibaba and Aliexpress and import a short amount of goods before larger shipments.
Visit different trade shows. They are great places to find good suppliers.
Ask for a quotation and product sample before you make the final order.
Find a Freight Forwarder
Freight forwarders will make your life easy when you are shipping from China to France. But not all freight forwarders have the same skill and experience. Therefore, you must know how to find a good freight forwarder. Another important point we shall tell you. Shipping from China to France is a very competitive market. So, most freight forwarders' rates will be more or less close. If any freight forwarder offers you a rate that is "Too good to be true," then DO NOT deal with them. Because there is a 100% chance that they have many hidden charges, and when the shipment finishes, you will see you have spent much more than other freight forwarders' quotations.
Hire a Broker and arrange inland Transportation
This is the last phase when you are shipping from China to France. You have to show all the necessary documentation and pay the customs duty, VAT, and Taxes to clear your consignment from the French customs.
You will need the help of a customs broker to assist you and complete the task on your behalf. Freight forwarders also offer customs clearance service. For example, at Winsky freight, we offer a customs clearance service for our DDP clients.
You should also know the import taxes from China so that you can calculate the exact amount of your shipment.
At last, arrange the inland transportation from the port to your destination. Congratulations, you have successfully completed the entire process of shipping from China to France.
2. What Shipping Methods are Available for Shipping from China to France?
Most countries have 2 available shipping methods from China but being an European country France has three. Air freight, Ocean freight, and Rail freight. Every shipping method has its pros and cons. Let's discuss in brief how you can ship your goods from China to France.
Air Freight
Among all shipping methods, air freight is the fastest. There are two types of air shipping – standard and express. We will talk about standard air shipping in this section. Standard air shipping is cheaper than express shipping. Besides, you can ship many products at a low cost.
Air freight transit time between these two countries is seven days in general. But one thing you should know before choosing air freight shipping from China to France. The charge for your goods depends on our regular weight system.
Instead, air shipping companies use a special term called "chargeable weight" to put the price tag on your package. We have a dedicated article on how to calculate the chargeable weight. We will strongly recommend new importers read that blog before shipping from China to France by air freight.
Top Airports in France
Paris Charles de Gaulle Airport
The Paris Charles de Gaulle Airport is one of the busiest airports in the world, handling more than 50 million passengers a year.
It's also one of the most modern, with a state-of-the-art satellite system that brings in live flight information and a giant moving map to help travelers navigate their way around the airport. It's a beautiful facility and a great example of 21st-century aviation.
There are two terminals at CDG: T2 and T1. T2 is where most cargo airlines fly out.
Paris Orly Airport
Orly Airport is located in the Île-de-France region in France, 20 km southeast of Paris. The airport is one of the largest in Europe (in terms of area) and one of the busiest in France, with about 80 million passengers per year. It is the main hub for Air France, an important hub for the French low-cost carrier JetBlue, and a hub for the national carrier's subsidiary, SDRAM. Currently, Orly Airport is the busiest airport in France.
Lyon-Saint Exupéry Airport
The Lyon-Saint Exupéry Airport is one of the largest airports in France and is located in Saint-Exupéry, a town close to Lyon. The airport has two terminals, a T1 and a T2, and is the second busiest airport in France after Paris-Charles de Gaulle Airport. The airport is operated by the Groupe ADP, which also operates Paris-Orly Airport. The airport serves as a hub for Air France, Transavia France, Jeppesen Sanderson, and Loganair.
Some other important airports in France are
NCE – Nice Airport
MRS – Marseille Airport
BOD – Bordeaux Airport
BVA – Paris Beauvais Airport
NTE – Nantes Airport
RUN – Réunion Roland Garros
MPL – Montpellier Airport
Sea Freight
The ocean is the most cost-effective way of shipping from China to France. Most business prefers ocean shipping to reduce their shipping costs. Moreover, you can ship anything by ocean freight which is not always the same case with air shipping. For some products, for example, you must take proper measures to import certain types of batteries by air freight.
The common perception is that sea freight is only viable for large volumes of goods. But that is not the fact. Ocean shipping has two different shipping method, LCL and FCL.
If you choose the LCL shipping method, you can import less amount of goods at a very cheap rate compared to any other shipping method. Here you only pay for the space your goods will occupy. Therefore, LCL is a lifesaver shipping method for small to medium businesses.
Winsky freight is famous for its outstanding LCL shipping service. Please ask for a quotation now, and you will see the difference.
Top Sea ports in France
The Port of Le Havre is a seaport in the Seine-Maritime department on the English Channel coast of France. The Port of Le Havre is a far more impressive and awe-inspiring example of 21st-century technology. Located just 30 minutes away by train, the Port of Le Havre is the biggest in the country. It's also the most efficient, with a whopping 18 million containers passing through its piers every year.
Port of Marseille
The Port of Marseille is also one of the busiest ports in the world, handling over 100 million tons of cargo every year. It's also one of the most modern, with a state-of-the-art container system that allows for almost-instantaneous delivery from one country to another. It's a beautiful facility and a great example of 21st-century maritime transport.
Other famous ports in France:
Port of Bordeaux
Port of Lyon
Train Freight
In April 2006, China opened its first railway station in Europe, connecting the Chinese city of Wuhan to the French town of Lyon. The journey took about five days via Kazakhstan, Russia, Belarus, and Poland. Today, there are two direct trains per week between Beijing and Paris and many other routes across Asia.
Many importers prefer train freight for shipping from China to France because it is not as expansive as air freight and much faster than ocean freight.
3. How long does it take to ship from China to France?
Air Freight shipping time
Air freight takes 5-10 days to ship your goods from China to France. Express shipping takes much less time and can transport your goods in under 3 days.
Ocean Freight Transit Time
|  Chinese Port |  Lyon |  Bordeaux |  Marseille |  Le Havre |
| --- | --- | --- | --- | --- |
|  Shanghai |  32 |  35 |  27 |  36 |
|  Shenzhen |  32 |  28 |  32 |  26 |
|  Guangzhou |  28 |  28 |  34 |  28 |
|  Qingdao |  32 |  34 |  29 |  32 |
|  Tianjin |  35 |  37 |  30 |  31 |
|  Ningbo |  26 |  35 |  26 |  30 |
|  Dalian |  30 |  37 |  29 |  27 |
** This is an approximate time. It can change for various reasons.
Rail Freight Shipping time
Rail freight takes 15-20 days to ship your goods from China to France.
4. What are the Necessary Documents for Shipping from China to France?
Bill of Lading/Airway Bill
Packing List
Certificate of Origin
Documents of conformity (CE standard)
Your EORI number (Economic Operator Registration Identification)
5. What is the cost of shipping from China to France?
It is totally impossible to tell the cost for your shipment without knowing certain things. The shipping costs depend on many things. But you can acquire a quote from a freight forwarder by simply providing the following information.
Product type.
What will be your shipping method – air, train, or ocean.
Packing list information, including how many weights and volumes you are going to ship,
Your delivery address.
Shipping rates also change at different times of the year. For example, you might have to pay extra if you ship during the Christmas or the Chinese holidays.
6. Customs Duties and Charges in France
Like any other country, you have to pay customs duty, VAT, and Taxes to clear your goods from the French Customs. Customs duty and charges are applied on various parameters. If your import is worth more than 150 Euro, you must pay customs duty and other charges.
Calculating all the charges is difficult without knowing the item you are importing. For example, there is no customs duty in France for electronic goods.
Generally, the customs duty ranges from 10%-20% of your total importation cost (including shipping charges.) You can take help from your freight forwarder or a customs broker to calculate your customs duty and other charges.
7. How can you reduce shipping costs from China to France?
Here are some tips to reduce shipping costs between China and France.
Try to reduce the shipping distance between ports.
Take professional help to pack your products to reduce dimensions.
Find a freight forwarder who offers less rate without compromising service and has no hidden charges.
Take insurance from third parties.
Use poly mailers instead of boxes for non-fragile items.
Place your order early. Last-minute bookings are always highly charged.
Maintain a long-term relationship with a freight forwarder to get special discount offers.
8. Is there any door-to-door shipping from China to France?
Yes, you can use door to door shipping service from China to France. Door to door is a very convenient shipping method as you don't have to take any responsibility here. The freight forwarder will take charge of and deliver your goods from China to your destination. This method is convenient for new importers.
9. Is insurance required for shipments from China to France?
No, insurance is not mandatory for shipping from China to France. But if you are shipping high value products or fragile items, it is better to take insurance to be on the safer side. In Winsky freight, we offer insurance for your goods at an affordable rate.
10. What makes Winsky the finest freight forwarder for China to France shipments?
Winsky Freight provides the most affordable and safe shipping experience with 12 years of experience and a strong network. Our international shipping services are very complicated, and without a wide range of contacts and expertise, no forwarding agent can provide good service. Winsky freight has all the three qualities to provide the most competitive prices in the market. We have agreements with all the major carriers and express shipping companies. This helps us to offer the best rates in the market. Besides, we have an experienced team to look after our customers in France.
Conclusion
International shipping is a hectic business, and serving importers with proper care is not an easy task to do. Winsky freight has been doing this for more than a decade. We hope this guide was helpful for importers from French. If you have any further queries regarding shipping from China to France, feel free to send us a message. One of our French shipping experts will join you shortly.