ONE-STOP TRANSPORTATION SOLUTION
EXPRESS, AIR & SEA FREIGHT
DDU/DDP DOOR TO DOOR DELIVERY
FROM CHINA TO PHILIPPINES
Shipping from China to Philippines
Winsky Freight has been focused on shipping from China to the Philippines since 2010, our shipping services include Express freight, Air freight, and sea freight door-to-door & port-to-port from any of China City to your Philippines destination like Manila, Cebu, and Davao. For the door-to-door delivery, we don't need you to provide any special documents, all will be handled by our experts, as we have experienced China & Philippines agents to clear the export & import custom and duties smoothly, you only need to receive the goods at the Philippines warehouse or your doorstep.
We could arrange the shipping from China to the Philippines for both general cargo and sensitive cargo like batteries, magnetic, liquids, or Electronic cigarettes. With safe, efficient service to meet any of your shipping demands. In addition we have our shipping tracking system online, you can track the up-to-date shipping status very conveniently. We commit to offering you the best shipping rates. If you are looking for a reliable freight forwarder from China to the Philippines, don't hesitate to contact us for a free shipping quote now.
Your Reliable Freight Forwarder from China to the Philippines
Cheapest Air and Sea freight from China to the Philippines, right to your doorstep

Offering both DDU and DDP shipping solutions. We solve all your import, customs clearance, and tax problems for shipping to the Philippines.

Arrange shipping from Alibaba Chinese suppliers to the Philippines at the lowest price.

Arrange to pick up from your manufacturers/suppliers from any City in China.

Provide additional services like insurance and consolidation delivery to the Philippines.

We could deliver your sensitive cargo like cosmetics, food, and pure battery to the Philippines in clean condition.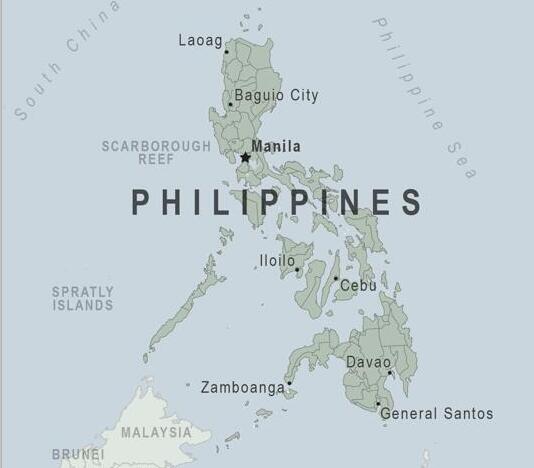 "Hey, I went down to the warehouse at Cebu to collect products. The Office Furniture are all here. My largest shipment from China to the Philippines so far, and you handled it seamlessly. I look forward to doing more business with you."
"I received my parcel at my doorstep in Manila a few hours ago—one of the fastest sea freight from China to Philippines services I have used in a while. I strongly recommend it."
"Your communication was excellent. Thank you so much for your professional and efficient service. I am glad I choose Winsky Freight."
"First-time bulk shipping from China to the Philippines, I didn't know what to expect but your services blew my mind. Thank you."
Provide shipping solutions for General and Dangerous products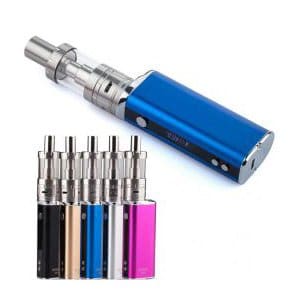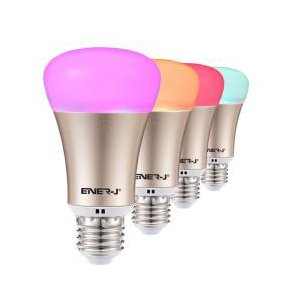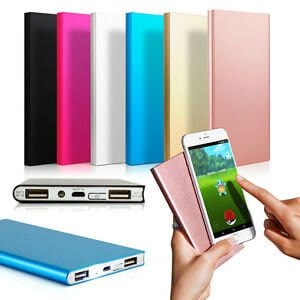 If you are looking for the shipping agent from china to Philippines, and have the shipment pickup to be done from china and delivering it to your destination address in Philippines, our professional logistics team will do it for you. We offer the most competitive parcel delivery from China to Philippines and in the least time. You can also follow your shipment status with the tracking number provided to you.
FAQ for Shipping from China to Philippines
How much is shipping from China to the Philippines?
EmmayipWF
2022-11-06T10:56:33+08:00
The cost of shipping from China to the Philippines is affected by many factors, like the product name and type, the dimension and weight, the shipping term EXW or FOB with your supplier, and whether the shipment is shipped by Sea, Air or Express, pls submit your quote request, our professional team will work out the exact shipping cost to you very soon.
Shipping from China to Philippines Process:
Shipping From China to Philippines – Your Complete Guide 2023
International trade between China and the Philippines allows to connect different businesses across borders. But it is difficult for newbies or people without experience to understand the shipping  process. Before starting trade between two countries, you must know about the transportation process.
If you want to learn more, this FAQ guide will help you clear your most common questions regarding your import from China to the Philippines.
1. What are the shipping options available from China to Philippines?
Shipping from China to the Philippines can be done by sea freight and air freight. The distance between these two countries is why air and sea freight are the two available freight options.
The South China Sea connects these two countries for sea freight shipping. Your cargoes, no matter how big or small they are, can be transported through sea freight with lower shipping fees from China to Philippines.
Air freight from China to the Philippines
Air freight is flexible, convenient, as well as a fast method to move goods from one place to another. But it has some limitations or restrictions that do not make it suitable for all types of transport.
It is best suited for sensitive, high-value goods, with weight and volume below 300KG and 2CBM. Depending on the weight, volume, and destination of your cargo, it's easy to select the best transport route for your goods.
If you have to transport goods of more than 500 KG, it is not suitable to go with the air freight method as it is not economical like sea freight.
Winsky Freight Offer the best Air freight from China to the Philippines, we cooperate with EK, HX, KU, MH, OD, SQ, TG, UL, and other airlines, and the air freight time from China to the Philippines is about 2-3 days. This service includes all the air costs such as ground handling, fuel, security check, bill of lading fee, etc. The air service goods can receive Replica pure / lithium batteries, cosmetics, motors, and other sensitive goods, Please contact us in advance, and we will provide you with the safest transportation plan.
In just a few years, we have established an Air service network covering the entire territory of the Philippines and become a well-known local express brand in the Philippines, we have set up a large-scale direct delivery service from China to the Philippines such as Manila, Cebu, Davao and other regions At present, we have become one of the most extensive and timely delivery companies from China to the Philippines.
Sea freight from China to the Philippines
Sea freight cost you much less compared to other shipping methods, you can import or export your products at a much lower cost compared to other shipping methods. Most business owners choose this method because it allows them to transport their large shipments easily in large containers or vessels.
Sea freight takes longer to reach the destination because they cross different ports during their journey from one location to another. But sea freight is capable of carrying heavy goods like machinery, heavy equipment, building material, and vehicles. The size and volume of the goods help you to decide which option will be right for your shipment.
Winsky Freight specializes in Port-Port and door-to-door sea freight from the mainland, China to the Philippines, and provides extra import custom clearance, and tax service, the sea shipping transit takes about 9-11 days. The service includes costs such as ground handling, fuel, security check, bill of lading fee, etc. For door-to-door delivery from the port of China to the Philippines, we can reach more than 30 port cities and have strong customs declaration ability for shipping from China to the Philippines, you do not need to provide any additional documents except the packing list and commercial invoice.
The port in the Philippines we can deliver to are:
The main part of the Philippines: are MANILA, CEBU, and DAVAO.
More other Philippine ports: Abuyo, Amnitan, Anagan, Antimony, Apari, Bacolod, Bass Philippines, Badan, BATANGAS, BISLIG, BUGO, BUTUAN, CADIZ, Cagayan de Oro, CALBAYOG, CAPIZ, Karmi, Cebu, DAVAO, Dinagat DINAGAT, and so on.
For shipping from China to the port of the Philippines, you need to pick up the goods by yourself or hire a local agent, the operation is more complicated and the agent may overcharge you at the destination port, so the China special line sea freight shows more advantages as which we handle all your customs clearance with good sea freight rate for the door-to-door one-stop service.
Winsky Freight has built an integrated transport line from all over the country in China to the Philippines and has professional freight operators to solve all transport problems for you. The advantages of the DDP sea freight special line are that the wholes procedures, customs declaration, customs clearance, delivery, and other procedures are completed by our company so that we can offer the door-to-door freight service at a low cost to reduce your freight, safe, reliable, professional.
Express freight from China to the Philippines
Express freight is the fastest shipping method for shipping from China to the Philippines, in this method, your products are sent by Express Air, and the Express carrier will assist you with import customs clearance, but you still need to provide relative documents as customs required.
The famous Express service door-to-door from China Philippines includes:
Winsky Freight does Express delivery from China to Manila and other cities in the Philippines, kindly note the Express service is not included the import tax and customs clearance service, Express air freight takes about 2-3 days. The Express we offered is affordable, safe, and efficient, The Express Companies we cooperate with are UPS, EMS, FedEx, and DHL. As the international express regional agent in China, we could offer very cheap Express freight prices from China to the Philippines.
After your confirmed the shipping order with your manufacturer in China, our inland couriers will pick up the goods from the China factory address, and arrange warehousing and delivery, local couriers will deliver the goods to your door to ensure the safety and timeliness of the delivery. And in the whole process of express delivery, you can check the progress of express delivery at any time and keep updated on the situation at any time.
2. How To Import From China To Philippines?
China is one of the biggest exporters in the world. This means importers around the globe are buying goods from China every day. Importing may sound easy; however, if not done correctly, it can hamper your expected profit and, in turn, impede your business.
There are many things to know before proceeding with shipping from China to Philippines. Here we are providing a step by step instructions for your better understanding:
Know Your Import Rights
When you are buying goods in bulk for importing or business purposes as an individual or business you have to be sure that you are aware of your import rights.
As a Philippines importer it is necessary to possess all the important documents. To be an importer in the Philippines having a permission to be an importer is essential. Other documents needed to import successfully in the Philippines are-  certificate of origin (if needed),  packing list, bill of lading,  customs import declaration, invoice, import permit, we will learn more about shipping documents further in this article.
What Are You Importing
Before making a purchase for importing in your country, ensure that the product is of the best quality. Your products are your business; if you are not importing goods that have an excellent quality sooner or later, your business will lose its goodwill.
If you are promoting a product, putting your name behind it, make sure you are not wasting your valuable time and money.
If you are import from China to Philippines, this means you are trying to make some profit from the imported goods. Make sure you have a value for your products in the market. Do your research and try to know maximum details about the product that you intend to import.
Prohibited Goods
Certain products are prohibited for import to Philippines . It will help if you ensure proper permissions if you are importing any restricted times.
Some goods are illegal that you can not import regardless of special authorization.
However, some goods can be permitted in the country after providing proper certification.
This is a list of some illegal products:
Animal fur
Meat, poultry, eggs
Live animals
Insects
Fireworks
Gold, silver, gemstones
Drugs without a prescription
Lithium batteries or gadgets with lithium batteries
Alcohol, etc.
Importing unsafe or hazardous materials will violate Philippines import rules, and your package will be returned or possibly destroyed by the customs authority.
Picking A Supplier
The chinese suppliers of your business are very important. Choosing the right supplier is important to get quality goods. You can pick a supplier yourself by visiting China, browsing online from platforms like Alibaba, you can visit trade fairs to choose one for you from many options, etc.
Bargain With Your Supplier
Your Chinese supplier will most likely charge you higher on their goods to make maximum profit. You must learn about your goods and their possible costing to avoid higher prices.
Incoterms are extremely important in shipping from China to the Philippines. It will help if you calculate your total cost before placing your order.
Freight Company
Arrange for a reputed and safe freight forwarder company as the further journey of your goods will be carried by them. Either you can look online, and also you can book them face to face. Ask for a shipping quote, including container charge, packaging cost, customs clearance charge, etc. DHL shipping from China to the Philippines is also available.
Winsky Freight is providing shipping from China to the Philippines at the most affordable price. We impose no hidden charge or surcharge. Trust Winsky Freight as your compatible shipping partner.
3. What Documents Will You Need While Shipping From China To Philippines?
As mentioned above, there are few important documents needed to ship. Not having these papers will not allow you to do shipping from China to Philippines. Here we will discuss them in-depth for your better understanding:
Commercial Invoice
The commercial invoice is a formal document used in customs which states that the products are being exported across the country border. The exporter prepares it, and it holds crucial payment information.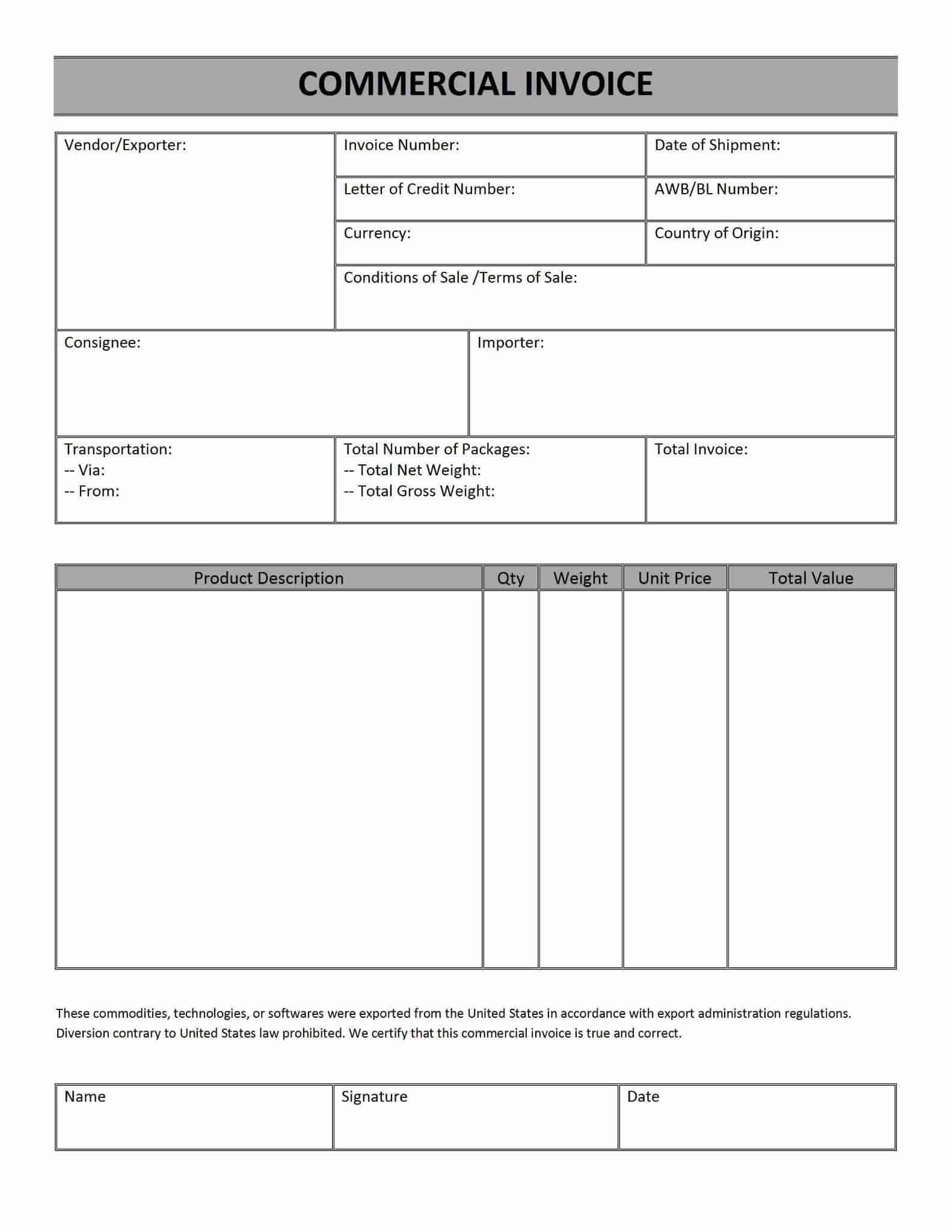 Some unethical exporters may do forgery with the commercial invoice, which you need to be careful about. As checked thoroughly by the customs, a fault in this letter can result in withholding your goods.
Bill Of Lading
The bill of lading carries details of the packages. It is issued by the shipping company as proof of the shipments for the customs authority and insurance companies. This letter can be sent to the buyer to pay off any due charges and the bank as a piece of evidence for completing the letter of credit.
Air Waybill (AWB)
This bill is issued by the airline as a testimony that the goods were transported through them. An Air Waybill consists of serial numbers which are used to track the shipments. These bills can also be prepared electronically.
Packing List
The shipping company also prepares the packing list, and it contains detailed information about all the goods being shipped.
Shipper's Letter Of Instruction
The shipper's letter of instruction is a formal document from the exporter that elaborately guides the shipper on how to handle the shipment. Through this letter the exporter gives the freight company the authority to handle the goods.
Certificate Of Origin
This is provided by the Chinese exporters while importing goods for some countries. It is a letter that states the country entirely acquires, manufactures, or processes the goods themselves in that particular country.
Other than all these documents, there is some more paperwork like city permit, import declaration, CE certificate, etc.
This video will help you to know more about documents while shipping to Philippines, you can watch this Youtube video-
The Right Way To Import Items from China to The Philippines (FREE FROM CUSTOMS AND DUTIES)
4. What Are The Shipping Rates From China To Philippines?
There is no fixed shipping fee from China to the Philippines. The shipping rates depend on many aspects, such as cargo type, weight of goods, and time of delivery.
Apart from all these factors, weather hazards, customs clearance costs, and surcharges can add up to your shipping fee from China to the Philippines.
The cost varies for air freight and sea freight. Below is a chart of shipping costs from China to the Philippines dated 22 July 2023 for your information. If you want to know the exact shipping cost, pls consult our sales expert for details.
Sea Freight Rates
Port in China
Port in

Philippine

Container Cost
(20'FT)
Container Cost
(40'FT)
LCL Cost
(Per CBM)
Tianjin
Manila
$450
$650
$30-$45
Qingdao
Manila
$400
$600
$30-$45
Shenzhen
Manila
$380
$580
$30-$50
Shanghai
Manila
$380
$580
$30-$50
Ningbo
Manila
$350
$540
$30-$45
Express freight per KG
| Carrier | Weight | Price Range(USD) | Weight | Price Range(USD) |
| --- | --- | --- | --- | --- |
| DHL | ≥21kgs | 3.5-5.5/KG | ≥100kgs | 3.1-4.5/KG |
| FedEx | ≥21kgs | 2.9-5.7/KG | ≥100kgs | 2.5-3.8/KG |
| UPS | ≥21kgs | 2.7-4.5/KG | ≥100kgs | 2.1-3.6/KG |
Air freight per KG
| City | Weight(KG) | Price Range(USD) | Weight(KG) | Price Range(USD) | Weight(KG) | Price Range(USD) |
| --- | --- | --- | --- | --- | --- | --- |
| Manila | 45+ | 2.8-3.5/KG | 100+ | 2.2-3.1/KG | 300+ | 1.8-2.5/KG |
| Davao | 45+ | 3.5-4.2/KG | 100+ | 3.2-4.0/KG | 300+ | 2.8-3.7/KG |
| Batangas | 45+ | 3.7-4.6/KG | 100+ | 3.3-4.2/KG | 300+ | 2.9-4.0/KG |
5. How Long Does Shipping Take From China To Philippines?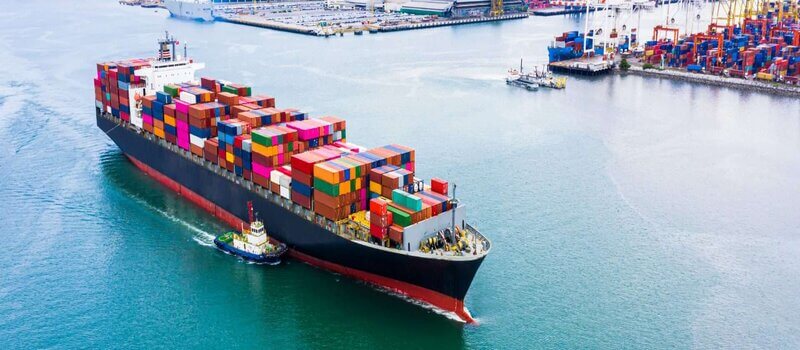 Shipping time from China to the Philippines varies depending on multiple issues. The distance between the port of the origin country and the port of the destination country is a significant factor to count.
Other aspects like the type of goods, medium of transport, type of shipping, the number and quantity of goods, the time needed in customs clearance, weather issues, etc., play a vital role in the time taken while shipping from China to the Philippines.
Nevertheless, if everything is in favor, your parcels from China should reach you in about 2 to 13 days. We are providing a list of the ports and their timing for your better understanding.
Air Freight Time
| Airport | Manila | Davao | Malingao | Quezon |
| --- | --- | --- | --- | --- |
| Hong kong | 2 to 4 days | 2 to 5 days | 2 to 5 days | 2 to 4 days |
| Beijing | 4 to 5 days | 5 to 7 days | 5 to 7 days | 4 to 5 days |
| Guangzhou | 2 to 4 days | 2 to 5 days | 2 to 5 days | 2 to 4 days |
| Shenzhen | 2 to 4 days | 2 to 5 days | 2 to 5 days | 2 to 4 days |
| Shanghai | 3 to 5 days | 5 to 7 days | 3 to 5 days | 3 to 4 days |
| Ningbo | 3 to 4 days | 3 to 4 days | 3 to 5 days | 3 to 4 days |
| Qingdao | 3 to 5 days | 3 to 5 days | 3 to 5 days | 4 to 5 days |
Sea Freight Time
| Port | Manila | Cebu | Davao | Batangas |
| --- | --- | --- | --- | --- |
| Hong kong | 7 days | 7 days | 9 days | 8 days |
| Xiamen | 9 days | 9 days | 10 days | 11 days |
| Ningbo | 10 days | 10 days | 12 days | 11 days |
| Shenzhen | 9 days | 9 days | 11 days | 10 days |
| Shanghai | 10 days | 10 days | 12 days | 11 days |
| Tianjin | 12 days | 12 days | 14 days | 13 days |
| Qingdao | 9 days | 9 days | 11 days | 10 days |
6. Door To Door Shipping From China To Philippines
Door-to-door (DDP) shipping from China to the Philippines is a comfortable method to deliver your goods, especially if you are doing it for the first time because in this method you don't need to worry about customs clearance or any other taxes.
In this method, you only have to hire a logistics provider to handle the shipping process. The shipping process contains many steps like pick up of goods, transporting to the airport or port, customs clearance, tacking, and delivery.
When you choose this method, logistics will arrange everything from the pickup point to the delivery to the final destination. All the documentation and customs clearance process is not your responsibility with this option.
In this case, you only have to share information about your consignment with your freight forwarder to handle all complexities of the shipping process on behalf of you.
7. How to choose the best shipping options?
All the options have their benefits and can be suitable for different types of cargo. The best options for transport depend upon goods type, Urgent delivery, size, weight, and most importantly your budget.
First, you need to consider the type of goods, they may be lightweight, heavyweight, Perishable, non-perishable, fragile, and hazardous. It helps you to decide about the mode of transport for your cargo.

 Sea freight is suitable for large shipments and has only one limitation it takes time to move your cargo. But it is a money-saving method as compared to other methods.
 If your goods are time-sensitive, you should not choose the sea freight method, because it can harm the quality of your goods via sea route. You should choose the air freight method for time-sensitive products.

  Also, you need to consider the budget. If your budget is low, you must exclude air freight and express freight modes from your list. These methods are expensive because of their fastest speed for transport.
Knowing and understanding these factors supports you to select a cost-effective way for your cargo transport. But if you feel that they are not enough to make up your mind then you must ask about your doubts to your freight forwarder. They assist you in all possible ways to get more clearance.
8. What are the Philippines Customs Clearance Requirements?
Below are some tips that need you to pay attention to the customs clearance of imports from China to the Philippines. Let's take a look.
A: Import documents
Commercial invoices are used to calculate customs duties. Invoices shall include:
Name and address of exporter.

Mode of shipment, including Sea boat (name and country of the ship) and air transportation (name of the airline).

The shipping date of the Sea or airplane.

Shipping country and port of departure.

The port of discharge in the Philippines.

Shipping Mark, quantity, and type of parcels.

Gross weight and net weight.

Terms of supply (FOB, CFR, CIF price).

Value: the value of the sale must be stated in the same monetary unit.

If there is a country of origin, the country of origin should be indicated.
B: Bill of lading
The Bill of lading is divided into sea bill of lading and air bill of lading. The transportation cost and weight must be indicated. The instruction bill of lading can be used. But need to indicate the address of a notified person.
The import duties of the Philippines are levied partly on a volume basis and partly on a value basis. Specific duties are levied on products on a volume basis: such as alcoholic beverages, fireworks, tobacco products, watches, minerals, cartoons, saccharin, poker, and so on. Value basis tariff rates range from 10% to 100%. The Philippines has established a value-added tax system with a tax rate of 10% from January 1, 1998. Imports of agricultural products, seafood, chemical fertilizers, agricultural flowers and herbicides, some petroleum products, some books, and paper are exempted from VAT.
The Philippine Customs offers free import duties in the following situations: (1) printed materials, pictures, photographs, labels, catalogs, price books, small books, etc., provided that it is marked with the words "samples not for sale or advertising materials"; 2 samples of commercial value, but the value does not exceed the US $1500; 3 samples that are not used for sale or have no commercial value, and medical samples marked with the word "health care".
C. Import licenses
Main products that require import licenses are automobiles, tractors, cars, diesel engines, gasoline engines, motorcycles, consumer durables, news pages and printing equipment, cement, health-related, and public security-related products. For restricted imports, prior approval from the central bank is required, as such products are not basic products, and all such products are divided into two categories: non-basic consumer goods (Non-Essential Consumer Goods) and classless consumption (Unclassified Consumer Goods).
Generally speaking, imported goods with a value of more than US$1000 need to be issued the RC by the authorized bank (The Authorized Agent Banks, or AABs) (Release Certificate, or RC). The requirements for issuing RC are: (1) the importer pays customs duties and taxes and complies with other regulations; (2) copies of the original shipping documents, such as commercial invoice, packing list, bill of lading, etc., should be submitted to the authorized agent bank.
The above is all about the customs clearance of imported goods into the Philippines. If you have any questions about shipping from China to the Philippines, pls feel free to contact us for more information.
9. What is the Import Duties for Shipping From China To Philippines?
Calculation of the import duties to the Philippines is evaluated by the cost of your commodity. The Philippines customs authority will not charge any fees if your package does not cross 200 dollars in value. Import duty in the Philippines is from 0% to 65% ranging by the cost of the goods.
The tax is fixed at 12%, no matter your shipment's value. This is the amount you have to pay before entering the Philippines. Lying about the cost or weight of the shipment will land you in legal trouble.
The import duty and tax for shipping from China to the Philippines are almost 99% free of tariffs. Shipments that are worth less than 200 dollars are free of import duty in the Philippines.
10. How to track your shipment from China to the Philippines?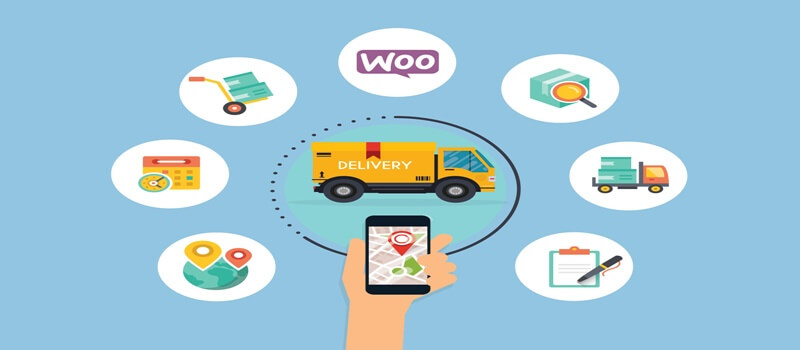 Tracking is one of the important aspects to shipping goods from one country to another country. It makes goods visible to you during the transportation process, and tells about the current  status of goods to both sender and recipient.
It assures you about the location, estimated time, and delivery status. It is the only way to stay connected to your goods throughout the journey. It also informs you about delays in the arrival time. You can use third party services like 17 track to track all kinds of shipments.
Air freight Tracking: Air freight is a fast method and you get all its tracking updates quickly.
If you have hire a freight forwarder for your transportation process, you can get the tracking numbers from your freight forwarder to follow up with your shipment. You can designate this number as a reference number, Airway Bill number, or consignment number.
Sea Freight Tracking: You can ask the freight forwarder to send you the tracking number, and track from sea carrier website, some  numbers help in tracking, and these numbers include:
Bill of lading number
Container number
Booking number
Conclusion:
Shipping products from China to the Philippines is easy, however, if you find the whole process daunting, we are here to assist you.
Winsky Freight takes full responsibility for your shipment, from pick up of the goods to delivery of your shipment from China to the Philippines. Our experienced team helps you with your shipment and supports you in understanding the complex steps of the shipment process.
Contact us today to get your best shipping quote.