ONE-STOP TRANSPORTATION SOLUTION
EXPRESS, AIR & SEA FREIGHT
DDU/DDP DOOR TO DOOR DELIVERY
FROM CHINA TO PHILIPPINES
Shipping from China to Philippines
Winsky Freight focuses on shipping from China to Philippine port to port or door to door for over 8 years, the Shipping methods we do include Air freight and Sea freight to the Philippines, we are committed to offering you one-stop shipping service, if you don't have import right or can't handle the import customs clearance, we could arrange the shipping from China to Philippine too, you don't have to worry about the import custom and import license request.
The one-stop shipping service from China to the Philippines we offer including Receiving, packing, fumigation, commodity inspection, customs declaration, shipping, customs clearance, and delivery, payment collection (COD) services. In all, no matter you are a private individual or company, we can do the shipping from China to your address in the Philippines too. You only need to fill in a "cargo list (Packing List)", we will have professional logistics to arrange a better transportation plan for you, everything will be done by us, entrusted with peace of mind so that you can feel more at ease! Contact us for a free shipping quote now.
Your reliable freight forwarder from China to Philippine
Cheapest Air & Sea freight from China to Philippine, no additional charge, door to door delivery.

DDU/DDP one stop shipping, solving all your import custom clearance, Tax and difficulties for shipping to Philippine.

Could arrange the shipping from China Alibaba suppliers to Philippine at lowest cost.

Arrange the pick up from any of your China supplier/manufacturer address.

Provide additional service including insurance, consolidation delivery to Philippine.

Could arrange the Sensitive Cargo like Cosmetics, food, pure battery to Philippine.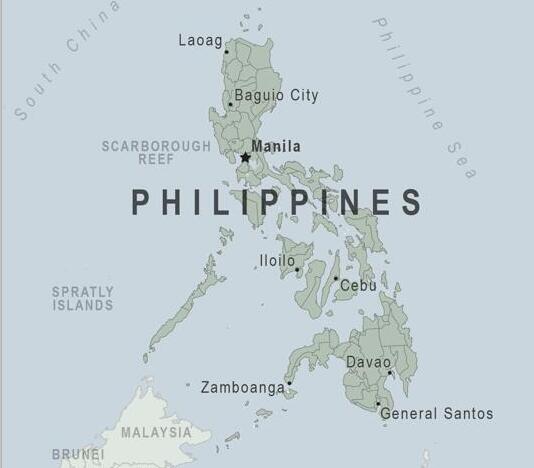 One-stop Cargo Shipping Options from China to Philippine
Provide shipping solutions for General and Dangerous products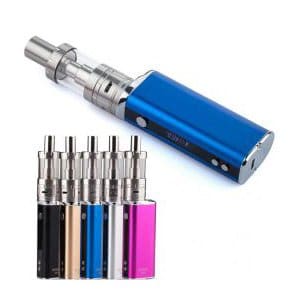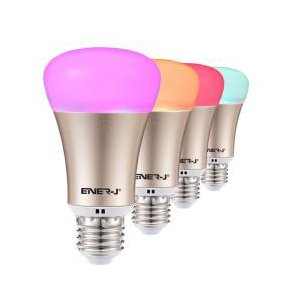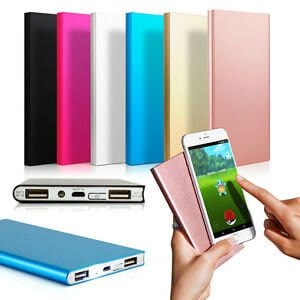 If you are looking for the shipping agent from china to Philippine, and have the shipment pickup to be done from china and delivering it to your destination address in Philippine, our professional logistics team will do it for you. We offer the most competitive parcel delivery from China to Philippine and in the least time. You can also follow your shipment status with the tracking number provided to you.
Express air freight China to Philippine
We do Express delivery from Shenzhen, China to Manila and other cities in the Philippines, kindly note the Express service is not included the import tax and customs clearance service, Express air freight takes about 2-3 days. The Express we offered is affordable, safe, and efficient, The Express Company we cooperate is ups, EMS, FedEx, DHL, TNT, as the international express regional agent in Shenzhen, we could offer very cheap Express are freight price from China to the Philippines.
After your confirmed the shipping order with your manufacturer in China, our inland couriers will pick up the goods from the China factory address, arrange warehousing and delivery, local couriers will deliver the goods to your door to ensure the safety and timeliness of the delivery. And in the whole process of express delivery, you can check the progress of express delivery at any time and keep updated on the situation at any time.
 Air freight China to Philippine
The Air freight we offer from Shenzhen to Manila, Philippines, and cooperate with EK, HX, KU, MH, OD, SQ, TG, UL, and other airlines, the air freight time from China to the Philippines is about 2-3 days. This service includes all the air costs such as ground handling, fuel, security check, bill of lading fee, etc. The air service goods can receive Replica pure / lithium batteries, cosmetics, motors, and other sensitive goods, Please contact us in advance for special products such as liquid, powder, imitation, and batteries, and we will provide you with the safest transportation plan.
In just a few years, we have established an express service network covering the entire territory of the Philippines and become a well-known local express brand in the Philippines, we have set up a large-scale directly delivery service from China to the Philippines such as Manila, Cebu, Davao, Cagayan and other regions At present, we have become one of the most extensive and timely delivery companies from China to the Philippines.
Sea Freight China to Philippine: 
We specialize in Port-Port and door-to-door sea freight from the mainland, China to the Philippines, and provide extra import custom clearance, tax service, the sea shipping transit takes about 9-11 days. The service includes costs such as ground handling, fuel, security check, bill of lading fee, etc. For the door-to-door delivery from the port of China to the Philippines, we can reach more than 300 port cities and have strong customs declaration ability to for shipping from China to Philippine, Indonesia, Singapore, Malaysia, you do not need to provide any additional documents except the packing list and commercial invoice.
The port in the Philippines we can deliver to are:
The main port of the Philippines: MANILA, CEBU, DAVAO, ILOILO.
More other Philippine ports: Abuyo, Amnitan, Anagan, Antimony, Apari, Bacolod, Bass Philippines, Badan, BATANGAS, BISLIG, BUGO, BUTUAN, CADIZ, Cagayan de Oro, CALBAYOG, CAPIZ, Karmi, Cebu, DAVAO, Dinagat DINAGAT, and so on.
For shipping from China to the port of the Philippines, you need to pick up the goods by yourself or hire a local agent, the operation is more complicated and the agent may overcharge you at the destination port, so the China special line sea freight show more advantages as which we handle all your customs clearance with good sea freight rate for the door-to-door one-stop service.
Winsky Freight has built an integrated transport line from all over the country in China to the Philippines and has professional freight operators to solve all transport problems for you. The advantages of the DDP sea freight special line is that the wholes procedures, customs declaration, customs clearance, delivery, and other procedures are completed by our company so that we can offer the door to door freight service at a low cost to reduce your freight, safe, reliable, professional.
Want to get Shipping from China to Philippinevia air or sea fast door to port or door to door delivery? Request a quote today!
Accepted items for shipping China to the Philippines
We can arrange many items shipping from China to the Philippines, such as luggage, clothing, textiles, machinery (such as compressors, injection molding machines), mechanical and electrical equipment, cosmetics, beauty appliances, shoes and hats, leather, bedding, electronic products, toys, auto parts, building materials, hardware accessories, handicrafts, sanitary ware, and medical equipment. Expect prohibited goods or special goods, other goods (including Replica) can be exported to the Philippines too, contact us, we will provide you with professional shipping channels, high security, good delivery time, and best shipping price.
How does it work for shipping from China to the Philippines?
(1) Inquiry: confirm whether the goods can be transported to the Philippines, inquire about the charging rate, and additional service (goods can be received in the name of an individual or company, without import and export rights. We can complete all of them.).
(2) Goods Pick Up: Arrange the goods pick up from the manufacturer and deliver the goods to our shipping warehouse. There is no entry fee for the warehouse and free storage for up to 30 days.
(3) Shipping: complete goods warehousing, fill in the packing list, arrange the goods loading into container. Normal delivery: 3-5 workday by air freight, 18-22 days for sea freight. In the case of customs inspection, bad weather, port congestion, and other conditions, there will be a certain delay.
(4) Freight Payment: Our specialist will give the details of the fee after calculating the charge weight and dimension.
(5) Goods receiving: You will receive the goods from an agent in the Philippines.
Ask fastest shipping quote from China to Philippine
Are you looking for the cheapest and fast air freight solution from China to Singapore, contact our staff for the best rate now.
GET QUOTE
Philippine customs clearance requirements:
How can the goods imported to the Philippine go through customs smoothly? And how to ensure the smooth customs clearance of goods is a very important issue. Below are some tips that need you to pay attention to the customs clearance of import from China to the Philippines. Let's take a look.
A: Import documents:
Commercial invoice used to calculate customs duties. Invoices shall include:
Name and address of exporter.
Mode of shipment, including Sea boat (name and country of the ship) and air transportation (name of the airline).
Shipping date of the Sea or airplane.
Shipping country and port of departure.
The port of discharge in the Philippines.
Shipping Mark, quantity, and type of parcels.
Gross weight and net weight.
Terms of supply (FOB, CFR, CIF price).
Value: the value of the sale must be stated in the same monetary unit.
If there is a country of origin, the country of origin should be indicated.
B: Bill of lading:
Bill of lading is divided into sea bill of lading and air bill of lading. The transportation cost and weight must be indicated. The instruction bill of lading can be used. But need to indicate the address of a notified person.
The import duties of the Philippines are levied partly on a volume basis and partly on a value basis. Specific duties are levied on products on a volume basis: such as alcoholic beverages, fireworks, tobacco products, watches, minerals, cartoons, saccharin, poker, and so on. Value basis tariff rates range from 10% to 100%. The Philippines has established a value-added tax system with a tax rate of 10% from January 1, 1998. Imports of agricultural products, seafood, chemical fertilizers, agricultural flowers and herbicides, some petroleum products, some books, and paper are exempted from VAT.
The Philippine Customs offers free import duties on the following situations: (1) printed materials, pictures, photographs, labels, catalogs, price books, small books, etc., provided that it is marked with the words "samples not for sale or advertising materials"; 2 samples of commercial value, but the value does not exceed the US $1500; 3 samples that are not used for sale or have no commercial value, and medical samples marked with the word "health care".
C. Import license.
The main products that require import licenses are automobiles, tractors, cars, diesel engines, gasoline engines, motorcycles, consumer durables, news pages and printing equipment, cement, health-related, and public security-related products. For restricted imports, prior approval from the central bank is required, as such products are not basic products, and all such products are divided into two categories: non-basic consumer goods (Non-Essential Consumer Goods) and classless consumption (Unclassified Consumer Goods).
Generally speaking, imported goods with a value of more than the US $1000 need to be issued the RC by the authorized bank (The Authorized Agent Banks, or AABs) (Release Certificate, or RC). The requirements for issuing RC are: (1) the importer pays customs duties and taxes and complies with other regulations; (2) copies of the original shipping documents, such as commercial invoice, packing list, bill of lading, etc., should be submitted to the authorized agent bank.
The above is all about the customs clearance of import goods into the Philippines. If you have any questions about shipping from China to the Philippines, pls feel free to contact us for more information.
Need to arrange the shipping from China to the Philippines? Get best shipping quote now!
Below is the FAQ for Shipping to Philippine
How much is shipping from China to Philippine?
The cost of shipping from China to Philippine is affected by many factors, like the product name and type, the dimension and weight, the shipping term EXW or FOB with your supplier, whether the shipment is shipped by Sea, Air or Express, pls submit your quote request, our professional team will work out the exact shipping cost to you very soon.
What is the cheapest shipping from China to Philippine?
Of course, the cheapest shipping from China to Philippine is Sea freight if you don't need to receive the goods very urgently.
How long does shipping from China to Philippine take?
There have different types of transport from China to Philippine, and Air freight is rather faster than sea freight. The air freight transit time is about 3-5 work days, sea freight door to door shipping takes about 15-18 days from China to Philippine.
What documents are required to ship to Philippine?
When import goods to Philippine from China, you will be required to complete the custom clearance documents like Commercial Invoice, FORM E and packing list, but don't worry because when you ship to Philippine with us, this is all taken care of as part of our working process.
Shipping from China to Philippine Process:
GET BEST RATES FROM CHINA TO PHILIPPINES?
Looking for the shipping company from China to Philippine? Get a free quote today and save your money on your shipping from China. Our logistics team is on call to give you expert guidance and rates on your overseas shipment.