DDP Shipping from China
Winsky Freight focus on the DDP Shipping from China service for more than 8 years, we help many private & business partners import goods from China through DDP Air freight, Sea freight and Train shipping ways. Under DDP shipping terms, we are responsible for paying for all of the shipping costs associated with the delivery of goods right up until they get to the named place of destination, there is no any hidden cost for DDP shipping from China, only need you to receive the goods at your doorstep.
DDP shipping service is the idea for the client that don't have importer license, don't have the ability to clear the import custom and duty, also idea for the Amazon shipping from China, as DDP shipping is the one stop shipping service that including export and import custom clearance and duty, the oversea agent in local country will help you to clear the custom and duty, so with DDP shipping, freight forwarder can pick up from your China manufacturer and delivery to the destination directly without any trouble, if you need any DDP shipping service from China, pls feel free to contact us for a free shipping quote.
Advantages of Our DDP Shipping From China
Cheapest DDP Air & Sea freight from China to your Destination, no additional charge.

Fast & Reliable DDP Shipping service from China to USA, Canada, Australia, Euorepean, Singapore and so on.

DDP one stop shipping, solving all your import custom clearance, Tax and difficulties for shipping from China.

Trouble free pick up from any of your China supplier/manufacturer at lowest cost.

Provide as long as 30 days Free Goods Storage at our China warehouse.

Provide additional service including insurance, consolidation delivery to your Doorsteps.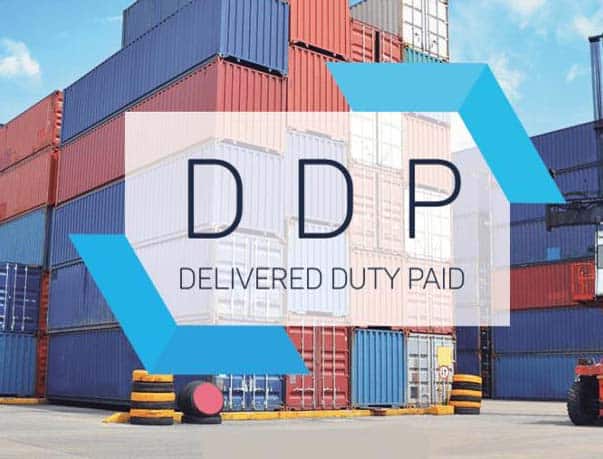 DDP Shipping Services from China
Cooperated Shipping Carriers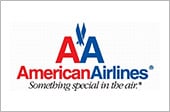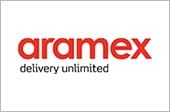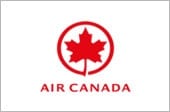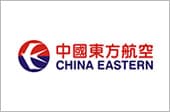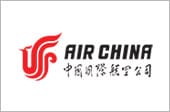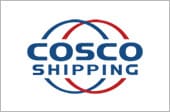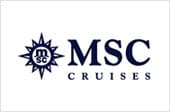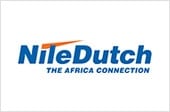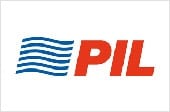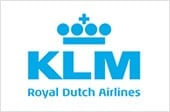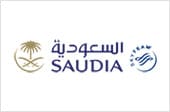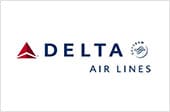 Conclusions:
We have extensive knowledge and experience of DDP shipping from China to Oversea Companys & Amazon FBA in USA, Canada, UK, Germany and so on from China by Delivered Duty Paid shipping. We will complete customs clearance process, pay import duty and taxes then UPS will send the cargo to your Amazon FBA warehouse, you just need to wait for the goods be arrived. DDP Air freight takes about 7-12 days, and DDP sea freight takes about 25 work days.
In many countries we have the cooperated agents, and can handle Delivered Duty Paid (DDP) clearance and delivery.
This enables us to pay any import taxes, duties to Customs on your behalf to enable a quicker clearance and delivery without the consignee having to pay anything.
It should be noted that the consignee still may need to provide paperwork or information to Customs or our local broker to enable the clearance.
If you are looking for an international DDP freight forwarding company from China and who can assit you with the DDP shipping and focus on improving your supply chain, then please contact us.
Get DDP shipping Quote Now
Get a DDP freight shipping quote today from one of our logistics experts and start your import business smarter and safe today. Our professional freight forwarders will choose the most suitable and economical ways for transportation of your consignment to destinations worldwide
Ultimate Guide | DDP-Shipping-From-China
China is one of the biggest exporters in the world. For this reason, several shipping rules and policies are made to make shipping more straightforward. DDP shipping from China exists to make the importing process simple for the buyers.
There can be many confusions regarding DDP shipping from China. This FAQ guide will help you walk you through this process.
1. What is DDP Shipping From China?
DDP shipping from China is a delivery policy where the seller is in charge of all the shipping responsibilities. In DDP shipping from China, it is the seller's duty to take all the risks associated with shipping, take care of the costs, and monitor the goods until the buyer collects the goods in the destination port.
Under DDP shipping from China policy, the seller pays for the shipping costs, export duty as well as import duty, and any other expenditures. Here the seller also arranges for delivery services and clears its payments too.
Other than that, the seller is obligated to arrange for the customs documentation in DDP shipping from China. If there is any delay or trouble during the entire delivery process, the seller is also liable for that.
2. Who Pays On DDP Shipping From China?
After the buyer makes a purchase from the seller, the seller takes up all the costs afterward. In DDP shipping from China, the seller's responsibility is twice as high as that of an importer.
All the payments starting from when the buyer has purchased are carried out by the seller. These costs include:
Packaging
After the sale, the seller takes up the responsibility to pack the goods they have sold. In DDP shipping from China, the seller can do it themselves, or hire an assembly agent. Either way, the packaging expense is cleared by the seller.
Hire A Logistic
The exporter in DDP shipping from China is liable to book a freight forwarder company and make all their payments. The costs for any loss or harm to the goods caused by the freight during transit will be imposed on the seller.
Winsky Freight is a trustworthy freight forwarding organization in the shipping industry. You can trust us with your goods in DDP shipping from China.
Customs Responsibilities
All the customs clearance charges in both the ports (port of origin and port of destination) are the seller's obligation. The seller arranges for export clearance, import clearance, paying for all the necessary documentation, cost of inspection, provides proof of delivery, and informs the buyer that the goods have reached the desired location.
3. What is the DDP Shipping ways From China To USA?
There are 2 ways you can use DDP shipping from China to USA. Here all the freight cost including customs clearance, documentation, checking, is carried by the Chinese exporter.
The cost depends on the type of goods, method of transport, dimensional weight of the package, distance from one port to another, etc. Here we are providing information to help you choose your freight:
DDP Sea Freight
You can ship your goods via sea freight in DDP shipping from China to USA.
In FCL or full container load shipping, you can ship either 20ft or 40ft containers all by yourself. Bulk shipping can be done in FCL. FCL shipping saves time and money and carries goods at high volume.
LCL shipping delivers your goods in a lesser quantity when it does not fill an entire container. In this, your packages will travel with other shipments from different importers.
Shipments in LCL DDP shipping from China to USA need to be consolidated at the port of origin and unconsolidated at the destination port. For this reason, LCL shipping takes more time than FCL.
DDP Air Freight
Air freight DDP shipping from China to USA is faster and more straightforward. However, air freight is more costly than shipping via sea freight. Although it appears more expensive with bare eyes, the cost highly depends on the size, type, and weight of your shipment.
Shipping perishable and sensitive goods, goods with a limited time frame, is best to be shipped via air freight for faster delivery. This way, you will have less risk of damaging your goods while DDP shipping from China to USA.
4. What Advantages Does DDP Shipping From China Have?
DDP shipping from China is highly advantageous for businesses that do not have an import license. Without a permit, the buyer will not be able to clear import customs clearance and pay necessary duties and taxes. It is also suitable for Amazon shipping from China.
DDP shipping from China includes every shipping assistance starting from export and import clearance to the local delivery at the buyer's destination. So your DDP shipping from China to USA or any other country will be hassle-free.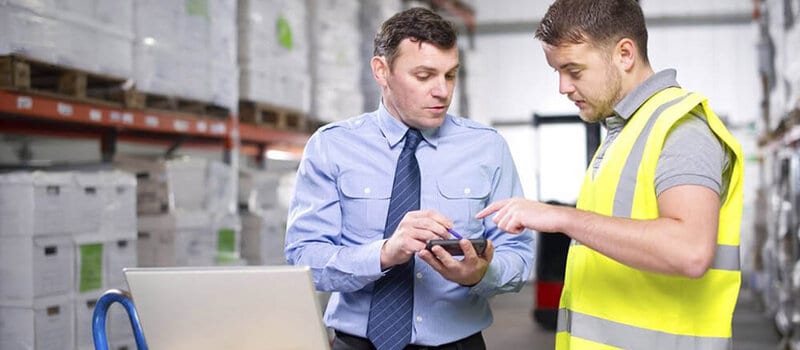 Winsky Freight provides DDP shipping from China via sea and air freight to the USA, Canada, European Countries, Australia, Singapore, Philippines, and so on. Our rail freight service is available for the European countries. We can provide you DDP shipping from China at the cheapest rate.
To know more about DDP shipping from China, you can watch this video-
5. What Is DDP Alibaba?
DDP shipping from China through Alibaba is the arrangement when the seller takes all responsibilities of legal formalities and payments. The buyer only buys the goods from the seller and anticipates delivery in the given time.
Even the inland transportation from the port of origin to the buyer's designated address is also arranged by the seller in DDP shipping from China. The buyer and the seller mutually agree on the DDP term while purchasing. It is mentioned in the papers, and it is the easiest way when importing goods from China.
6. Is DDP Shipping From China Legal?
Yes, DDP shipping from China is legal, and it is used a lot in B2B transactions. However, some dishonest Chinese dealers use it unethically. To avoid such scammers and to be safe in your business, you need to research and know well before further dealings.
7. What Are The Seller's Obligations Under DDP Incoterms?
The seller under DDP shipping from China has the most responsibilities than any other Incoterm. The seller deals with all the taxes, duties, and paperwork fees. The seller In DDP shipping from China is the risk-taker and with maximum obligations. Other responsibilities include:
Preparing commercial invoices and documentation
Export duties and taxes
Packaging of the goods
All the formalities before loading
Loading in containers
Freight
Proof of delivery
Import duties and taxes
Inspection cost
End delivery
8. How Long Does DDP Shipping From China Take?
There is no definitive time for DDP shipping from China. The time of delivery depends on various factors like:
Freight Method- Different shipping methods take different times in DDP shipping from China. International express services are the fastest way to get your parcels delivered. Air freight is also a quick shipping method, and it is best for fragile and perishable items. Sea freight shipping takes the most time, but it is suitable for bulk shipping. FCL, in comparison, ships faster than LCL shipping.
Goods Type- The type of your goods is what determines your freight method. Fashion items, goods with an expiry date, need to ship faster and take less time in DDP shipping from China.
Goods Weight- Your heavier and bulky items are generally shipped via sea freight. Sea freight can take vast amounts of goods at less cost, but it is a slower freight method. Smaller packages and parcels weighing up to 150 kilograms are often shipped via express services. Packages that weigh more than that ship via air freight.
Other aspects like weather hazards, holidays, traffic in freight, customs may change your time for DDP shipping from China. Regardless of the situation, these are the different time taken by different freight routes-
| Freight | Port To Port | Door To Door |
| --- | --- | --- |
| Sea freight (FCL) | 14 to 42 days | 19 to 47 days |
| Sea freight (LCL) | 14 to 42 days | 22 to 50 days |
| Air Freight | 1 to 5 days | 4 to 11 days |
| Express | Express only have door to door delivery | 2 to 5 days |
9. How To Calculate DDP Shipping From China Costs?
DDP shipping from China can be calculated in two ways. You can either figure it by multiplying the volumetric weight of your package with the charge per kilogram or multiplying the actual weight with the cost per kilogram.
Multiplying with the volumetric weight or the dimensional weight can sometimes increase your chargeable amount. The customs authority will calculate the weight, which is higher.
If the actual weight of your parcel is less than the dimensional weight of your packaging, then calculating the DDP shipping charge with the real weight will result in more accurate pricing.
Try to pack your goods in proper cartons. The higher your dimensional weight is, the higher your costs will be. You can load your parcel in small boxes or durable plastic bags to control excess pricing.
10. How Much Is DDP Shipping From China?
DDP shipping from China costs varies depending on several factors. Your freight ways, the value, type, and quantity of your goods all impact the total pricing.
The customs clearance cost is dependent on the price of the goods, additionally costs on paperwork and extra charges add up to the total cost of shipping.   Air freight, sea freight, LCL, FCL, express delivery all have different pricing of DDP shipping from China.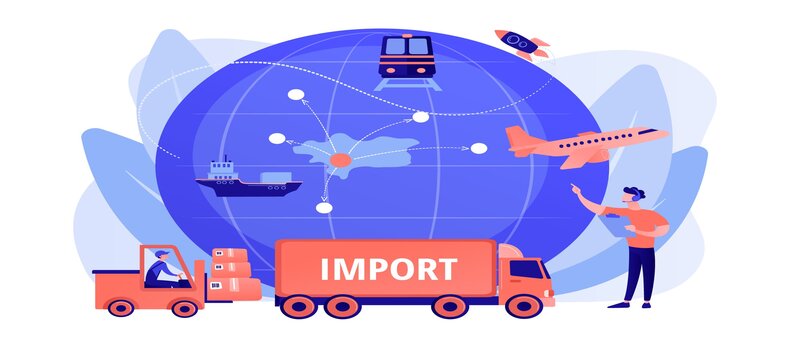 Although it is the seller's obligation to pay the charges in DDP shipping from China, this amount is added to the total amount of your good's price. The seller keeps his share of the profit and all the costs before paying for their responsibilities. Winsky Freight provides cheap and reliable DDP shipping from China. Contact us to get the best DDP shipping quote today.
11. Does DDP Shipping From China Provide Door To Door Facility?
Yes, DDP shipping from China provides door to door facility. You will get your delivery at your desired location through the freight forwarder company.
Once your goods reach the port, your commodity will be carried to you through another inland transport and dropped at your doorstep. You can give the address of your home, office, or warehouse, you will get your package delivered safely to the location.
12. Are There Any Disadvantages Of DDP Shipping?
As the overseas agent uses their own account to clear the whole container as one shipment, they are not able to provide the VAT, import and export duties, and customs clearance bills for separate clients.
When you need the separate custom and duty bill to provide to your financial management department or get a tax refund, you will not have the papers. As a buyer, you will not possess any import documents for your shipment. This is a disadvantage or drawback of DDP shipping from China as an importer.
Although DDP shipping from China is comfortable for the buyer, it risks the seller if they do not have adequate knowledge. It is recommended that the DDP shipping from China be done by an advanced seller with a better understanding of the customs rules of the buyer country.
There can be delays in the shipping process or impose extra costs on the goods, and all these will be the seller's responsibility in DDP shipping from China. The seller must know all the dos and don'ts of the buyer's country, and they must be prepared for any trouble during the shipping process, like weather issues, complications in import clearance, etc.
13. Which Freight Method Is Used In DDP Shipping From China?
Sea freight, air freight, rail freight, road freight, any freight service can be used in DDP shipping from China.  However, not every country has all freight routes. DDP shipping from China to USA uses air and sea freight.
DDP shipping from China to European Countries has access to rail freight. You can choose your freight routes according to your package weight and type. Consult with a freight forwarder company to have a better understanding of the process.
You can also check out this YouTube video for further information –
Shipping Container Types LCL FCL Import Export Business Logistics Supply Chain International Trade
14. Does DDP Shipping From China Have Weight Limits?
No, DDP shipping from China does not have any weight limit. You can ship any small, medium, large packages in DDP shipping. There are several freight services according to your package type, size, and weight. No matter how your budget is, you can find the best freight option according to the weight of your goods.
15. Are There Any Restricted Items In DDP Shipping From China?
Restricted items in shipping are goods that can not be shipped from one country to another for various reasons. It is the International Shipping Restrictions made to keep shipping safe. Some of these materials are hazardous and can be dangerous for the freight and its employees.
The restricted items include-
Lithium batteries
Liquid goods in bulk
Fuel
Oil
Gas
Drugs without prescription
Dry ice
Gasoline-powered tools
Aerosol
Alcohol
Consumer electronic devices with batteries, such as laptops, cameras, etc.
Firecrackers, bombs
Living animals of all kinds
Meat such as beef, pork, chicken
Firearms
Weapons
Engines
Generators
Fire extinguisher
Human
Tobacco and such products containing tobacco
Paintings, sculptures, precious metals, stones, etc.
Some of these items can be shipped with special permissions by businesses or the government. But without proper documentation, these items can not be shipped and will be fined and result in possible punishment if found on board.
16. What Is The Customs Clearance Process For DDP Shipping From China?
Customs clearance process for DDP Shipping From China can be explained in 3 simple steps:
Examining Paperwork
The customs clearance officer will check for all the necessary documents for shipping. These documents include a commercial invoice, air waybill, bill of lading, packaging list, and shipper's letter of instruction. If all your documents are alright, your goods will then move to further processing.
Duties And Taxes
Import and export duties and taxes of your goods depend on the type of your goods and their value. Although in DDP shipping from China, the seller handles all these expenses, either way, the duties, and taxes must be paid. Some countries have minimum cost requirements for import duty, e.g., commodities worth less than 200 dollars incur no import duty.
Restricted goods that are transported with special approval have to pay higher import duty and tax. After the duties and taxes are paid, the cargo moves to the finishing line.
Customs Clearance
Once all the formalities are cleared, the cargo will clear customs without any problem. Usually, shipments do not get stuck in the customs clearance. If they do, it is because of any problem in the document or uncleared payments.
17. Who Arranges Goods In DDP Shipping From China?
Shipments in DDP shipping from China can be arranged by the exporter himself, a freight forwarding company, or an assembly agent. After the goods are sold to the buyer, it is then packed maintaining all the shipping protocols then handed to the freight forwarder for further processing.
The assembly of the goods is critical as it determines the cost of shipping. If packed in an inadequate box, your shipping charges will increase. Also, if your goods are not correctly assembled, there is a risk of your commodity getting stolen or a threat of damage during the wear and tear of the shipping procedures.
18. Who Pays Tax On DDP Shipping From China?
The exporter pays tax on DDP shipping from China.
19. How Long Does Customs Clearance Take On DDP Shipping From China?
Customs clearance on DDP shipping from China usually takes 24 hours to clear. This time may vary depending on the cargo size and goods type. Some cargoes can take up to several weeks to clear customs.
20. What Is The Difference Between CIF VS DDP Shipping From China?
CIF
The incoterm CIF stands for Cost Insurance and Freight. In this Incoterm, the seller handles all the charges like cost, insurance, and freight of the importer's orders during the cargo's transit.
However, once the goods reach the destination port, it is the buyer's responsibility to handle any charges like unloading costs, truck fees, etc.
CIF is only applicable to the goods delivered through waterways like sea freight. CIF cannot be followed if the goods are transported through air freight or others.
DDP
As mentioned above, DDP or Delivery Duty Paid is when the seller is responsible for all the shipping charges from the seller's warehouse to the buyer's location. Import and export both the charges are handled by the seller alone, and the buyer only receives the goods at their destination.
Conclusions:
DDP shipping from China is the easiest and simplest way of shipping your goods. It is very convenient for the importer and allows hassle-free shipping. You do not have to worry about any paperwork, expenses, or transportation. Winsky Freight is a trustworthy and affordable freight company providing DDP shipping from China. Contact us to know more about our freight services.