How to Choose a Good Freight Forwarder?
When you engage the services of a freight forwarder for your global shipping and business needs, what you expect to enjoy is the relationships they already have with various carriers such as ocean liners, truck companies, airline carriers. You should also benefit from their intricate knowledge of how export and import work in different countries. Moreover, they will be able to smoothly handle customs clearances for your goods, and track the status of the shipment as it makes its way from the supplier/manufacturer to you.
What is a Freight Forwarder?
A freight forwarder is an agent or business within the international trade industry that handles the shipping and transport of goods from one part of the world to another either by land, sea, or air. They are involved in the process of getting goods from suppliers and manufacturers, storing them, and facilitating the transportation logistics to end-users and consumers or some other distribution point. For instance, if you wish to ship freight from China, your best bet will be to hire a China freight forwarder to help you handle the daunting and complicated process of moving your freight either through ocean shipping, air freight, road or rail transport, or some other means.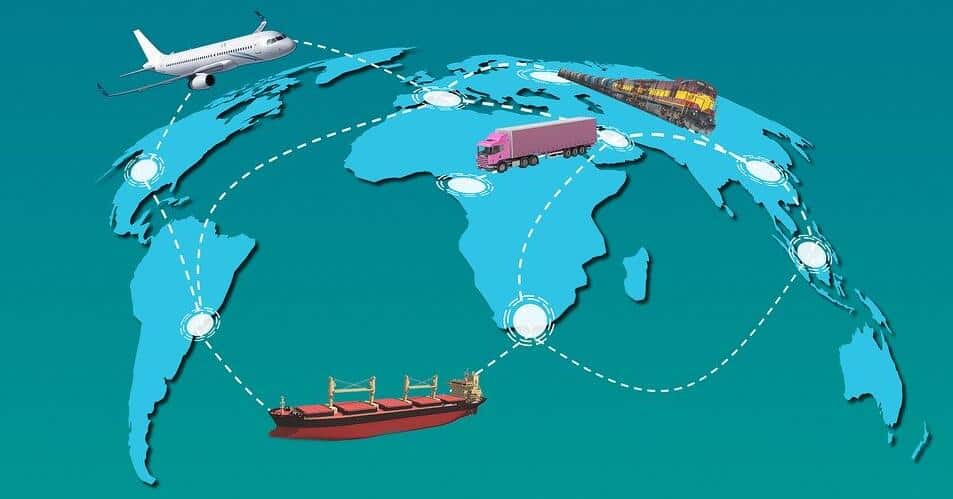 Tips on how to choose a good freight forwarder
Nowadays, there are so many agents offering freight forwarding services. So, it may be difficult to find the best freight forwarder for your business. To that end, here are tips on how to choose a good freight forwarder that's perfect for you.
1. Do your homework and know what you need
The very first thing that will help you secure the services of the best freight forwarder that will move your goods across international supply chains and trade routes is to do your homework. This means knowing what exactly you need. Ask yourself what kind of freight you want to ship in terms of volume and size. You should not expect exactly the same procedure when shipping goods like automobiles when you're shipping commodities like foodstuffs.
You would also have a preferred mode of transport you wish to use, so it's good for you to figure that out before contacting a freight forwarder. Moreover, some goods are fragile and require special handling procedures while others don't. So, for such special shipments like dangerous or hazardous goods, you would expect the shipping process to be slightly more complicated.
When you clearly identify all your internal requirements, then you will be prepared for the hunt for the right freight forwarder to make the process smooth.
2. Consider the freight forwarder's experience and network
This is non-negotiable!
The years of experience that the freight forwarder you're looking to hire has is very crucial to the success of your business relationship. If they're experienced, that means that they would have dealt with different situations that come up during the shipping process.
Examples of common situations are cases of port shutdowns, strike action by dockworkers, customs issues, cargo rerouting, warehouse problems, etc.  Here is where Winsky Freight comes in with more than a decade of handling and promptly and effectively resolving international shipping and logistics situations for customers all over the world.
With experience also comes an expansive global reach and sustainable business relationships. This manifests through good connections with various suppliers, local handlers and experts, trucking companies, and agents at numerous destinations. That's how you can be sure your DDP shipments, FBA shipments, or any other freight will be handled well when they arrive at the destination country.
3. Find out the services they offer
By now, you know your shipping needs. However, you don't want just any freight forwarder with experience. Instead, you need the best freight forwarder that offers the services that will meet handle your shipping requirements. That's why you have to confirm the services that the freight forwarder offers. These services can range from preparing import and export documents, booking shipping space from air and sea carriers, packing and storing shipments, customs clearance, freight consolidation, tracking shipments, insurance, and many more.
When you know the services that the freight forwarder provides, then you will know if they can make your international shipping process go smoothly.
4. Inquire about their permits, credentials, and certifications
Before shipments can be transported from one part of the world to another, the freight forwarder in charge of the logistics requires permits and documentation to show that they can handle the cargo. Your company may wish to ship sensitive products such as hazardous materials. To handle these shipments successfully, the freight forwarder will require special licenses. This is why you need to verify if the freight forwarder has these credentials. It will show that they have taken specialized and required training to do the job well.
Another important consideration is whether the freight forwarder is a member of reputable associations such as WCA. To be a member of such bodies, freight forwarders are required to be financially stable, operationally efficient, have integrity, and pass many other strict vetting requirements. The best freight forwarder will always ensure they are part of such associations to stay in touch with the latest developments in the profession and remain relevant and valuable to customers.
5. What risk management procedures do they have in place?
It is not uncommon for problems to arise during the process of international shipping. There are lots of conditions that can destabilize the transportation of your cargo, whether at the origin, during transit, or at the destination country. So, it's important for you to verify whether the freight forwarder has procedures in place to manage risks. Freight forwarders that are proactive are the best in handling any issues and proffering solutions to problems as they arise.
A common risk management procedure that you can ask about is cargo insurance. The insurance cover is valuable if anything happens to your shipment, whether it's a case of loss, damage, or theft. Your mind will be more at ease during the entire shipping process if you know that you're covered by insurance or any other valid risk management policy. Your freight forwarder should be your partner when there is a crisis.
6. What is their customer service like?
Good customer service is the backbone of any business! All the credentials, experience, network and connections in the world amounts to nothing if a freight forwarder does not treat their customers well.
Imagine going through the process of securing your shipments from the supplier or manufacturer only for you to be unable to reach the freight forwarder handling the logistics and transport. If you have inquiries about freight rate or any other issues related to international shipping and the freight forwarder takes forever to respond to your inquiries, would you be willing to do business with them? This is why it's important to verify what the freight forwarder's customer service looks like.  You can ask about who the contact person is, who to talk to when a problem arises, how you will be contacted, and also check the reviews from previous customers.
Because international shipping can be tricky, these details are important, which is why clear communication between you and your freight forwarder is very crucial to the success of the endeavor. Great customer service even extends beyond when your shipment arrives. Winsky Freight is a tested and trusted China freight forwarder that offers unbeatable service to all its customers.
What about pricing and rates?
You may be wondering by now why there was no mention of pricing and rates in the tips on how to choose the best freight forwarder for your international shipping needs. Yes. It was deliberately left out. Why? Because deciding which freight forwarder to hire based on price alone is misleading and often has dire consequences.
For example, going with a freight forwarder because they offer the lowest rates on a shipment may lead to you having to pay more on subsequent shipments. This is because the freight forwarder would want to make up for the low price that they offered initially. Another possibility is that such freight forwarder that's offering a low rate may have hidden some charges in the terms and conditions. All in all, low prices are often linked to dishonest dealings. You don't want to fall victim, do you?
What your main focus should be while you are in search of the best freight forwarder for your business is whether your professional shipping needs will be precisely and promptly met. This is not to say that price is not important. Rather, it should not be your deciding factor on who to choose.
How to ask for shipping rates from your freight forwarder
Now that you know what you need to do to hire the best freight forwarder to handle your shipments, you should know the details you require to get the accurate quote and shipping rates for your products. This will help you prepare adequately and also help the freight forwarder serve you well.
To request for a quote from Winsky Freight, the information required include:
1. Product name.
The name of the product is required. Also, is the product with or without battery? Is it magnetic? Is it liquid? Are they dangerous goods?
2. INCOTERMS or Terms of Sale.
Incoterms refer to your International Commercial Terms with the seller, supplier, manufacturer or factory. Are your incoterms EXW (Ex works), Free on Board (FOB), or Cost, Insurance and Freight (CIF)?
3. Weight and Volume information.
If you have the goods packing lists, that's the most preferred. Alternatively, you can send the gross weight and volume information of the shipment.
4. Address of the supplier or factory.
If your contract price term is EXW, then we have to arrange the pick up from your supplier or facotry, so the address of the supplier or factory will be needed for us to check the pick fee.
5. The destination address or port of destination.
For Express shipping or any type of door to door delivery, we will need your exact destination address and post code to check the exact cost, and for Air freight or any type of shipping to Port only, then your port information will be required.
6. Your preferred shipping method (air freight, express freight, sea freight, or train delivery).
The shipping cost is very different for the air freight, express freight, sea freight or train delivery, so pls let us know which shipping method do you prefer.
7. Your preferred time of delivery – how quickly do you want the shipment to be delivered.
If you don't know what shipping way is more suitalbe for you, pls let us know your preferred time of delivery, we will try to recommend the best shipping method that can meet your demands.
Winsky Freight, your best freight forwarder in China
As a leading China freight forwarder that specializes in shipping goods from China to Worldwide, Winsky Freight offers a broad range of freight services like express shipping, warehousing, drop shipping, FBA shipping, and many more. We partner with many reputable organizations such as DHL, UPS, Emirates, etc. to make sure your shipments arrive on time and in good condition. Contact Us today for a quote and open the door to an amazing business relationship.
Ask Free Shipping Quote
Get a free quote now and save your money on your international shipment.
Our logistics team is on call to give you expert guidance and rates on your overseas shipment.
GET FREIGHT QUOTE