Your best China Shipping Agent EXPRESS, AIR & SEA FREIGHT
DDU/DDP DOOR TO DOOR DELIVERY FROM CHINA TO YOUR DESTINATION
Your best China Shipping Agent
As one of the leading shipping agent in China, Winsky freight started the logistics service 14 years ago, and  ship goods from any city of China supplier to your destination with fast and reliable shipping options.
We have experience in many kinds of shipping, including DDP (Delivery Duty Paid), Freight consolidation,   Amazon FBA, etc.
We are experts in Chinese customs policy, and our dedicated customs team ensures quick and easy release of your goods from Chinese customs. We also have dedicated customs experts who help our clients with customs departments anywhere in the world. With Winsky, your goods are safe and secured.
Winsky – Your Trusted China Shipping Agent
Our main office is located in Shenzhen, China, and we have a vast network all over china and provide shipping service in every airport, seaport and rail station.
Importers all over the world trust Winsky because:
We offer the best competitiveprice for shipping from China.
We have a strong relationship with global logistics leaders. With us, you will never worry about space in a freight.
Winsky's dedicated experts handle every operation in the shipping process.
Country base customs experts.
We support shipping services for many types of shipping goods.
Reduce your shippingcosts by providing the best loading solution.
We take care of your every documentation.
Assist with incoterms you should take for your goods.
Winsky offers value-added and other services that most shipping agencies don't provide.
24/7 customer'
Whether you are in the USA, Australia, England, India, or any other part of the world, Winsky experts secure the best shipping experience providing a smooth and quick delivery of your consignment.
Whether you are an e-commerce business owner, sell goods on Amazon or any other platform or a personal buyer. Winsky is committed to delivering the best competitive price and the best shipping solution.
Contact us for a free shipping quote now.
Provide shipping solutions for General and Dangerous products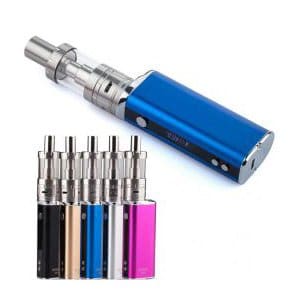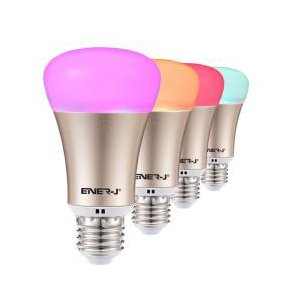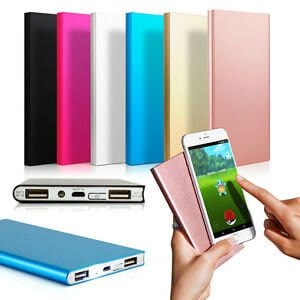 If you are looking for the shipping agent in china, and have the shipment pickup to be done from china and delivering it to your destination address, our professional logistics team will do it for you. We offer the most competitive parcel delivery from China and in the least time. You can also follow your shipment status with the tracking number provided to you.
Shipping from China wroking Process:
Below is the FAQ for finding China shipping agent
Introduction
A freight company handles shipping tasks. However, the customs hassle is generally overlooked. Winsky Freight offers the best China shipping agents to take care of these. They handle complicated shipping tasks and provide you hassle-free service.
There are often confusions about a China shipping agent. This FAQ Guide has everything that you have to know.
How much does China Shipping Agent Cost?
The cost will affected by many factors, like the product name and type, the dimension and weight, the shipping term EXW or FOB with your supplier, whether the shipment is shipped by Sea, Air or Express, pls submit your quote request, our professional team will work out the exact shipping cost to you very soon.
Why Do I Need a China Shipping Agent?
A China shipping agent is essential for all your shipment-related work, and a China shipping agent from a reputed company like Winsky Freight will prevent you from getting scammed by unethical brokers, you will be able to ship your goods stress-free with a China shipping agent who will take care of every shipping protocol.
How long does shipping takes when I using China shipping agent?
China shipping agent will choose the most shipping methods for you, air freight transit time normally is about 3-8 work days, sea freight shipping takes about 10-35 work days depending on the distance from China to your destination.
What documents are required to ship by China shipping agent?
When import goods from China to your country, you will be required to complete the custom clearance documents like Commercial Invoice, C/O and packing list, but don't worry because as China shipping agent, this is all taken care of as part of our working process.
What Is A China Shipping Agent?
If you are an importer and bringing goods from China, you will definitely need a China shipping Agent. The China shipping agent is the one who comes forward to deal with the customer on behalf of the ship proprietor. China shipping agents work for both the parties, the importer and the ship owner. They hear from both sides and negotiate to make business happen.
A China shipping agent usually belongs to a Chinese origin who is experienced in his field. Different China shipping agents work from different ports; they can have vast networking with other ports as well.
Before choosing your China shipping agent, you must know well about his network coverage. Ask your agent about his experiences. The more experienced your China shipping agent is, the more you get benefits.
You must know that the China shipping agent is an integral part of your shipping, so choosing the right one is very important. Try to manage to get an agent who is experienced, has vast networking, and is skilled in his job. If you do so, then you might want to stick with your China shipping agent for a long time.
A trustworthy China shipping agent will be able to do a lot on your behalf. They will control your shipping cost, get you better communication, provide transparency, build a good relationship, save your time, provide customs clearance, and more.
How Do I Get A China Shipping Agent?
China is one of the best places to import goods, but there are many barriers that foreign importers face while doing business. Issues like language barriers and multiple business practices can create problems for foreign importers. This is where a China shipping agent is brought in.
A China shipping agent acts as a third party to guide you through all the buying stages. But the question is, how do you get the perfect China shipping agent for you?
Fig.1 Responsibilities Of A Shipping Agent
Getting a China shipping agent is very simple. Below mentioning some of the ways you can get yourself a China shipping agent.
You can search on the internet about China shipping agents. Look for the one that has the qualities you are looking for, and start communicating with them. Ask them about their experience, work process, payments, if they have a minimum order amount, etc. If everything fits your requirements, you are good to go.
There are various websites from where you can find your China shipping agent. Websites like Alibaba and Made in China are two examples of such platforms. Here you can find your desired China shipping agent. Communicate with them one on one to have a better idea about their services.
Attending different exhibitions on shipping will give you a vast idea about several China shipping agents. You can collect their contact details to know more.
If you are in the importing business you are most likely to visit China. While doing your business you will get in touch with various China shipping agents as well. Meeting them in person will escalate your chances of getting a good China shipping agent. That way you can find a China shipping agent with whom you can do business in the long run.
You can also find your China shipping agents from different social media platforms like Facebook, Instagram, LinkedIn, etc.
Why Do I Need a China Shipping Agent?
A China shipping agent is essential for all your shipment-related work. China shipping agents are professional agencies in the shipping industry. They are a trustworthy and reliable source to carry out important shipping work. They are familiar with the rules and regulations of different regions needed to perform successful shipping.
The China shipping agent will prepare documents and show them to the authorities on time. They will also organize skillful labor and transport to help clear packages quickly, which will save your time and money.
China shipping agents will supervise your goods during loading in the port to prevent damage that might cause in the process. They ensure smooth transportation of your goods. They will arrange and load the goods in time that will help you to get your goods faster.
When there is no delay in the shipment loading process, the overall shipping time decreases, resulting in better business. A China shipping agent from a reputed company like Winsky Freight will prevent you from getting scammed by unethical brokers.
You will be able to ship your goods stress-free with a China shipping agent who will take care of every shipping protocol.
How Does China Shipping Agent Work?
The owner of the ship can not be present in every place. But that does not mean it will stop the work. Hundreds of ships leave the port every hour from China. Do all the ships get assisted by the shipowner? No, here enters the China shipping agents to carry the responsibility.
Fig.2 China Shipping Agent Helps You In Sea Cargo Handling
China shipping agents are local experts who represent the ships in the absence of their owners. They act as a manager or representative to carry out all the necessary responsibilities that ship owners do.
Ships are incredibly expensive, and so are your goods, and keeping them both safe during loading and leaving the port is very important. A China shipping agent ensures that there are no delays in the ship's departure.
The China shipping agent can also carry customs documentation that is necessary to provide by the shipping company. Winsky Freight has been giving you the best of China shipping agent services for the past 14 years. We also do freight services like air freight, sea freight, truck freight, and rail freight.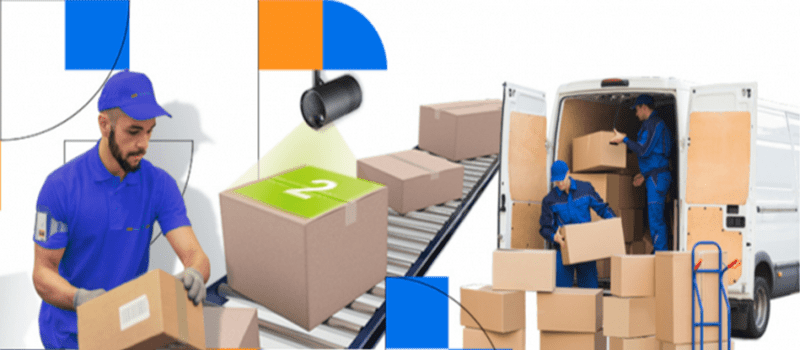 Fig.3 Responsibilities Of A China Shipping Agent
Which China Shipping Agent Is The Best?
The best China shipping agent for you is the one that meets all your expectations. There is no particular name that will be best for you in all circumstances. What you can do is to look for certain qualities in your China shipping agent to avoid unexpected occurrences.
Your China shipping agent must have knowledge and understanding of the shipping industry.
Look for an agent who is not an outsider to the location and knows the nooks and corners of the place.
Your China shipping agent must have a permanent office with proper legal documents.
Ensure you communicate well with your agent before confirming, and there is an understanding between you and your China shipping agent.
The cost of the operation should be made clear to you before the procedure starts to avoid hidden fees or extra charges.
Ask your agent if he is eligible for doing the customs clearance work.
Last but not the least, your China shipping agent must have good networking. They should be able to take care of all the shipping tasks and must have a good network in the shipping market.
It is for your best benefit if you select a company with goodwill and proper market knowledge like Winsky Freight. We know that you deserve nothing but the best for your business.
What Services Do China Shipping Agents Provide?
A China shipping agent will provide you with all the shipping work you need to do for problem-free shipping. Although it is up to you how many services you are willing to take and to what extent but here is a list of some standard services given by a China shipping agent.
A China shipping agent will take care of your goods while loading, which will help you keep your goods safe.
They will make sure that there is no waste of your cargo space which will result in a lower cost of transportation.
All your cargo documentation will be handled by a China shipping agent, keeping you tension-free throughout the process.
China shipping agents will make sure your customs clearance in China is paid on time.
China's primary language is not English, and it can create miscommunication between the buyer and the seller. A China shipping agent solves this language barrier and communicates on behalf of both parties to negotiate the price and closing deal.
China shipping agents will do your work in a particular time frame which will save a lot of your time dealing with the freight company. Their skill and knowledge let them perform the task in less time.
A China shipping agent can also pick up your goods from your supplier so that your goods arrive on time and can be safely transported to you.
When To Get A Shipping Agent In China?
If you are a foreign buyer in China with less or no knowledge of the Chinese market and language. Then there is no better alternative for you but to appoint a China shipping agent.
Fig.4 Hiring A China Shipping Agent
China shipping agents will represent the ship owners as well in their absence. They will help you in loading goods, filling customs paperwork, and may also clear out the customs charges and import tax.
You can get an all-in-one China shipping agent who can perform all the necessary shipping tasks on your behalf. You will only get the hassle-free import.
Winsky Freight is offering China shipping agents at the most affordable cost. It is an all-in-one stop for all your freight necessities and emergencies. You do not need to worry about high shipping rates or agent costs. Winsky Freight takes care of all your shipping needs.
Can China Shipping Agent Provide LCL Shipping?
LCL shipping can be provided by China shipping agents for your business. You can take less than a container loading facility at less cost with the help of a China shipping agent. A China shipping agent will book the carrier of your choice, negotiate the price with the owner, and will manage to provide you the best service at the best price.
An expert China shipping agent will know the rules and regulations of the country and will have the ability to tackle any situation. This ensures that you get safe and secure transportation of your goods. A China shipping agent is constantly updated on the current market changes and currency differences, so your goods and money will never be wasted.
An agent will help you consolidate your orders from different buyers and ship them all together in one shipment.This will reduce your shipping cost, and you can have all your ordered goods in one parcel.
Winsky Freight is the best LCL shipping agent. They have been providing all these services for more than a decade, which makes them one of the most reliable companies in the world.
What Is The Difference Between China Shipping Agent And Freight Forwarder?
Before pointing out the differences let us know some similarities between China shipping agents and freight forwarders. One thing is for sure that both the China shipping agent and the freight forwarder works for you and on behalf of you when required.
Let's see some of their responsibilities and the differences between them.
Freight Forwarder
Freight forwarders are companies that organize shipments and are often the carriers of the goods. They will ensure there are no logistical problems in the entire shipping process.
Furthermore, they will guide you on your packaging, help you do your paperwork without any mistake, and will provide auxiliary fees on your behalf. Freight forwarder company is also capable of tracking and monitoring your goods even after ships have departed.
China Shipping Agent
A China shipping agent also undertakes similar work.
Fig.5 Goods Being Loaded In Cargo
An agent is responsible for monitoring your packages and the transportation of the goods. An agent will negotiate with the seller and will speak as a representative of its customer.
China shipping agents take the responsibility for the goods in the port. But when they are not under a company name, a China shipping agent can perform the duties in some limitations.
Apart from all these some other differences between a freight forwarder and a China shipping agent are-
A China shipping agent does not offer freight services.
One China shipping agent can not be expert in every mode of transport, there are different agents for different freight routes.
Freight forwarders can track or monitor your goods and they are responsible for any shipping damage.
China shipping agents take care of your goods until they get dispatched from their port.
Will China Shipping Agent Provide Port-to-Port Services?
Your China shipping agent will generally take care of your shipping only in a Chinese port. If they are working under a company and have special permission, you will most likely get another agent in the destination port.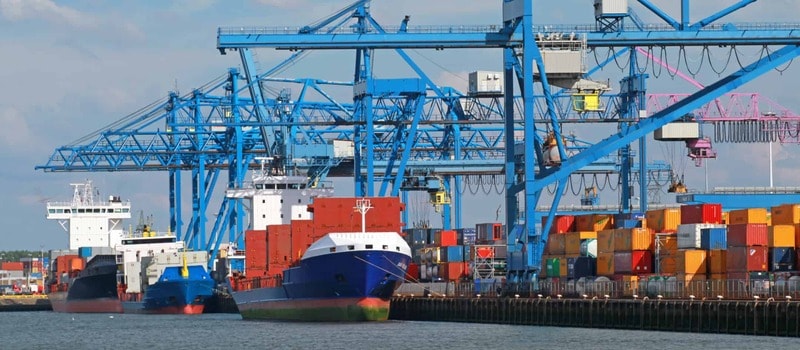 Fig.6 Goods In Chinese Port
The Chinese shipping agent will not give you services in both ports. If you are under a freight company, then all your tasks in both port of origin and port of destination will be carried by the company's men.
They will have agents in both ports waiting for your shipment, and they will complete all the customs work and clear duty taxes. An individual China shipping agent will look into your goods in the port, look after the container on behalf of the owner and maintain the crew. He will ensure the safety and security of the container and the goods being shipped.
Is China Shipping Agent Available Worldwide?
China shipping agent is available worldwide. It would be best if you choose according to your country's preference. You can book an agent for China to Germany, China to England, etc. A China shipping agent is available 24/7 to help you get tension-free shipping anytime and anywhere in the world.
Winsky Freight services are a dedicated shipping company that gives you the quickest shipping services worldwide at the least cost.
They are one of the best freight companies that offers China shipping agents dedicated customer care service and ensures fast and smooth delivery of your shipment worldwide.
How Many Countries Does China Shipping Agent Covers?
China shipping agents cover most of the countries of the world. You can get your China shipping agent for every country you can ship to from China. Your shipping from China can be done to countries like Germany, France, Italy, England, Scotland, Norway, Sweden, Finland, etc.
Can A China Shipping Agent Deliver Fragile Goods?
Yes, your China shipping agent can help you deliver your fragile goods. If your business has special permission to import delicate or sensitive items from China, then your China shipping agent will help you ship them to your country.
Your fragile goods will be packed with care, and a sticker will be provided in the package for caution. Fragile items include glass articles, laboratory equipment, musical instruments, technological fixtures, marble, tiles, porcelains, optical instruments, and valuable collections.
Although these items are not prohibited, fragile articles need to be taken care of with sensitivity. A China shipping agent must make sure the items are not being handled too roughly and are being loaded with care.
Winsky Freight assures utmost care for your fragile items. You can ship sensitive materials through Winsky as our expert team is always maintaining every shipping protocol, which ensures maximum safety.
To ensure proper packaging of your fragile goods, you can watch this video-
Will I Be Able To Transport Prohibited Items Through China Shipping Agent?
No, prohibited items can never be transported through a China shipping agent. The customs officers of the seller's country will arrest it before it can be shipped in cargo. Both the seller and the buyer will have to pay a heavy fine and explain why and where they were sending the prohibited goods.
However, in some cases, these items can be shipped overseas with special approvals. Many businesses have the license to buy and sell some things, which are illegal for others.
The China shipping agent, if found guilty of transporting the prohibited goods, will be interrogated, and it can result in disqualification of papers and even imprisonment. If they are a part of any freight company, the license of the company may also get seized if found guilty.
Fig.7 Prohibited Items In Shipping
Countries take this offense very seriously as trying to transport prohibited goods is smuggling which is a severe offense everywhere globally. No well-known freight company will allow prohibited goods in their shipment.
China shipping agents with goodwill in the market will never get associated with such activities. It will destroy their carrier, seize their license, and have a high chance of severe punishment.
The list of the prohibited items include-
Lithium batteries
Liquid goods in bulk
Fuel
Oil
Gas
Drugs without prescription
Dry ice
Gasoline-powered tools
Aerosol
Alcohol
Consumer electronic devices with batteries, such as laptops, cameras, etc.
Firecrackers, bombs
Living animals of all kinds
Firearms, weapons
Engines, generators
Fire extinguisher
Tobacco and such products containing tobacco
Paintings, sculptures, precious metals, stones, etc.
What Documents Do I Have To Provide The China Shipping Agent To Transport Goods?
While transporting goods internationally, you have to provide some documents to your China shipping agent. Firstly you have to make sure that you are buying goods from a reliable source.
You can take your China shipping agent's help to get the right supplier for you. Your supplier must have the legal papers and documents that are essential to export goods. Buying goods from an unreliable source can result in faulty goods and might not provide you with a guarantee.
Once you have found your supplier and purchased goods, you need to make sure you have these documents for transporting goods-
Bill Of Lading
The bill of lading is a document showing the contract between the buyer and the carrier. This letter can be traded while the goods are in transit. However, the customer must have this document to have ownership of the goods.
Country Of Origin
This certificate is needed by some countries for importing products. Although it is not necessary in China, some importer countries must have it and it is the responsibility of the exporter country to know if the  importer country requires it.
Packaging List
A packaging list includes information of the seller, buyer, shipper, invoice number, date of shipment, mode of transport, carrier, and quantity, description of the goods, the type of package, the quantity of packages, total net weight, package marks, and dimensions. Both commercial stationers and freight forwarders carry the packaging list.
Shipper's Letter Of Instruction
This is a document that contains information about the way the packages need to be handled. If the package contains products that can lead to any emergencies like chemical compounds, sharp materials, etc. This instruction also states how to handle unexpected situations if there is a problem created by the package.
Other documents like commercial invoice, airway bill,, proforma invoice, export license, import license, also play a crucial role in transporting goods.
Will China Shipping Agent Provide Consolidated Shipping?
Yes, the China shipping agent will consolidate your shipping. They will collect all your orders from different sellers and ship them together to you. This will reduce the cost of your shipping, risk of damage and lessen your work.
China shipping agents will collect all the necessary paperwork from different suppliers, check them, and ensure their authentication. Your LCL shipments from multiple suppliers are consolidated so that they can fill one full container.
Consolidated shipments have several benefits. It is cost-saving, reduces the risk of damage, and often ships faster. This process gets easier when it is done by an expert.
A China shipping agent will know his way into the market better than a foreign buyer. He can bring the goods in less time and will be able to compromise on the costs.
Winsky Freight specializes in LCL consolidation. They provide shipping at the cheapest rate, which increases the chance of your business profit.
Do Express Companies Like DHL, FedEx, UPS, USPS Work With China Shipping Agents?
Yes, express companies work with China shipping agents. Companies like DHL, FedEx, UPS, USPS, and others provide world-class shipping. They offer various services other than providing you with the freight.You can choose your own freight ways, like air freight, sea freight, rail freight, or truck freight.
These companies also offer China shipping agents, shipment clearance services, LCL and FCL shipping, express shipping, consolidated shipping, FBA/FBJ shipping, warehouse facilities, insurance, and more.
The China shipping agents act as an intermediary between the customer and the customs.
The experienced agents also carry out customs clearance works. They safeguard your goods and make sure that none of your goods are stuck in the system.
Winsky Freight will provide you with every shipping assistance from the port of origin to the port of destination. They manage all the examinations from the customs on your behalf.
Express companies make your shipping procedure simple, understandable, and their China shipping agents are up to the mark. The China shipping agents provided by these companies have the latest market insights; they make sure that your shipping is faster and easier.
How Much Does China Shipping Agent Cost?
The charge of a China shipping agent is charged by the agent for providing you with the necessary procedures for shipping. An agent will help you to assemble the paperwork essential to cross borders, they will ensure proper container loading, safeguard your packages, and more.
They will also work as a middleman between you and the customs office to negotiate and deal with the payments. If you have hired a freight forwarder company, they will provide you an expert and will deal with his charges.
You will most likely pay the agent along with the charges of a freight company directly to them. If you have hired an individual shipping agent, then he will charge you according to your needs.
The cost will depend on your goods. Heavier items, expensive goods, or special shipments carrying hazardous materials will be charged more than usual. Also, different freight routes will have different payment rates.
Experienced China shipping agents will provide you with extensive work and can charge higher. Booking your China shipping agent along with your freight forwarder can reduce this cost. You will get a discount from the company if you are a regular customer.
How To Find The Cheapest China Shipping Agent?
As mentioned above, you will get a goodwill discount from your freight forwarder if you regularly ship through them. Other than that, if you prefer booking your China shipping agent separately, going to the one agent can also cost you less.
China shipping agents, on average, charge between 35 to 75 dollars based on your shipment. It will help if you do not look for cheaper options, as many of them are scammers who do not provide authentic shipping facilities.
An experienced, reputed, skilled China shipping agent will have a basic cost which you will have to pay to avail of their top-class services. Other services from them, like paying customs charges, paperwork cost, etc., can add up to your cost of hiring a China shipping agent.
How Does The China Shipping Agent Calculate The Cost Of Shipping?
Your total shipping cost of the packages you have purchased has a lot to do with the cost of your China shipping agent. Your China shipping agent will cost you according to the work he has provided. If you are shipping a lot of packages, or you have fragile or dangerous goods on board, your shipping costs are likely to increase.
Along with that, it will increase your China shipping agent cost. Hiring an agent separately can cost you more. If you are in terms with a freight forwarder service, they will offer you lower prices for a China shipping agent.
Ask your shipping agent about the total cost before confirming their order. Get a transparent idea about every cost they are charging. If your China shipping agent is paying customs charges and other costs on behalf of you, then all these will be added to your final bill. These additional charges are for you to pay, but if you want to do the customs work yourself, inform your agent beforehand.
Can I Save Shipping Cost While Delivering Goods Through A China Shipping Agent?
When you are shipping from a foreign land, it is most likely that you will not know their language. Without proper communication, there is a gap between you and your seller about the price negotiations and other costs of shipping.
A China shipping agent will do all these on your behalf. You will be well informed about the shipping costs in each step, and the agent will also negotiate on behalf of you with the freight forwarder or vice versa. Your shipping agent will provide you with a clear picture of your shipping.
The agent will handle all the emails, phone calls with the buyer, and they will convey the final message, which not only saves cost but your time as well. The shipping agent gives a translucence platform for both parties. You know how much you are spending and on what.
Which Transport Does China Shipping Agent Use To Deliver Goods?
Your China shipping agent will handle your goods according to your mode of transport.It is up to you what medium of transportation you want to use. If you want to save costs on transportation of your heavy packages, sea freight or freight train is a more suitable option for you.
Fig.8 Different Freight Services
Freight trains are faster than sea freight and cost a little higher. Sea freight is the cheapest, and it is the slowest form of transportation.
Air freight, on the other hand, is the fastest, but it is costly if you are shipping in bulk. For lighter packages, air freight is a good shipping option.
How Long Does China Shipping Agent Take To Deliver Goods?
The delivery of your goods will depend on various things. It will depend on the type of goods, quantity of goods, shipping method, and time needed for customs clearance.
There can also be other issues like natural calamity, government holidays, congestion in freight services that will determine the timing of delivering your goods. If you are under a good freight forwarder company, you will be able to look into the whole shipping procedure.
Can I Track My Parcel When A China Shipping Agent Is Delivering My Goods?
You can track your shipment and estimate the time of your delivery when you are shipping with the help of a China shipping agent. This will be possible if you are in contract with a freight forwarder company to provide you with a link to track your goods.
You can also do it online by providing the necessary information about your shipment. There are various sites online that allow you to track your parcel, or you can also do it if your freight company has its website.
Conclusion
Having a China shipping agent while doing business can ease a lot of your work.
Winsky Freight is open to offer you the best shipping assistance.
You can ship at the least cost and communicate with the maximum Chinese suppliers to get the best deals.
So why wait? Contact us to get your best China shipping agent today!