THE COMPLETE AND SECURE TRANSPORTATION SOLUTION
EXPRESS, AIR & SEA FREIGHT
DELIVERY FROM CHINA TO VIETNMAN
Shipping from Chinat to Vietnam
Winsky has been providing the most trusted shipping from China to Vietnam since 2007. Besides prompt feedback and excellent service, Winsky provides you with the most competitive shipping costs from China to your Vietnam destination.
No matter what your inco-terms with your supplier for the shipping from China to Vietnam, we have the shipping service to meet your different shipping demands, as we could provide your with Port to Port service from any city of the China to Vietnam port like HAIPHONG, HOCHIMINH, BEN THUI, HANOI, and other ports in Vietnam, also Door to Door (DDP and DDU.) service.
We have our strong connection with Vietnam agent to ensure safe transport and smooth customs clearance of your shipment. Except General cargo, we could also transport sensitive cargo like battery, liquids cosmetics with the highest safety.
If you are looking for the best shipping cost from China to Vietnam, pls don't hesitate to ask a free quote!
Advantages of Winsky Shipping from China to Vietnam
Provide shipping solutions for General and Dangerous products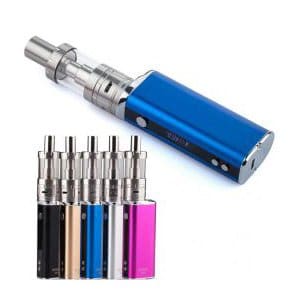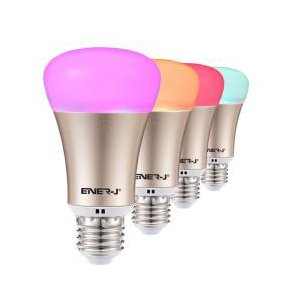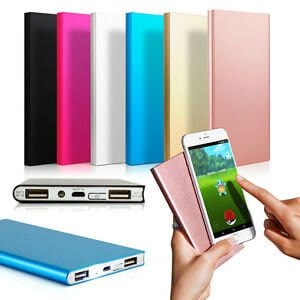 If you have the shipment pickup to be done from china and delivering it to your destination address in Vietnam, our professional logistics team will do it for you. We offer the most competitive parcel delivery from China to Vietnam and in the least time. You can also follow your shipment status with the tracking number provided to you.
Shipping from China to Vietnam Procedures:
Your Complete Guide-Shipping From China To Vietnam
Vietnamese importers rely highly on the Chinese markets. Billions of dollars of goods are imported to Vietnam every year. Shipping from China to Vietnam in various methods makes transporting goods more accessible. This FAQ guide will answer your most common queries about shipping from China to Vietnam.
1. Is Shipping From China To Vietnam Allowed?
Yes, shipping from China to Vietnam is allowed. Vietnam imports many different goods, and China is one of the top exporters of Vietnam.
Before starting to transport goods, the importers and the exporters both the parties need to learn about the International Shipping Rules of both countries. Vietnam mainly imports items such as electrical equipment, types of machinery, fuel, oil, iron, steel, medical tools, transportation, etc.
Apart from all these other lifestyles and essential everyday products such as shawls, clothing, baby food items, watches, packed edible items, musical instruments, bags, purses, etc., items can be imported from China to Vietnam as well.
Having a clear idea about the goods you want to import will save a lot on your shipping cost. It will also help you decide on your budget, and you do not have to wander in the markets for your desired product.
2. What Shipping Methods Are Available From China To Vietnam?
China and Vietnam have different routes available for transporting goods. Each freight route is dedicated to your different shipping needs. Your product type, weight, time, availability will help you choose your shipping method.
Here we are providing different shipping from China to Vietnam methods and some insights about them:
Express Shipping
For the fastest delivery express service is a good option. In express shipping, your goods can reach their destination as fast as 1 to 2 working days. Express shipping provides door to door service. This means the goods directly arrive at your doorstep from the supplier.
Many reputed companies like DHL, FedEx, UPS, EMS, TNT provide express shipping services. Express shipping mostly handles lightweight packages. Goods weighing above that will be transported through other mediums.
Air Freight
Air freight comes second in terms of speed. Goods shipping from China to Vietnam can reach the end customer within 1 to 2 days. Air freight can ship heavier goods than express service, and it is optimal for expensive and sensitive items.
Air freight is a costly shipping method, and it is suitable for small-scale shipping goods. Heavier goods are often discouraged from shipping through air freight as air shipping imposes more restrictions on weight, and if the limit exceeds, additional charges are incurred.
The most popular airline services providing shipping from China to Vietnam are:
Qatar Airways Cargo,
China Airlines,
All Nippon Airways, and others.
Airports that are generally used for shipping from China to Vietnam are:
Beijing Capital International Airport,
Chengdu Shuangliu International Airport,
Hong Kong International Airport,
Xi'an Xianyang International Airport, and others.
The Vietnamese airports for imports are:
Hanoi Airport,
Hai Phong Airport,
Hue Airport,
Dalat Airport,
Ho Chi Minh City Airport, etc.
Sea Freight
Sea freight shipping from China to Vietnam is appropriate for bulky and heavier goods. It is also the most used method of transport. Sea freight is incredibly versatile and dependable. Unlike air freight, sea freight does not impose weight restrictions on shipping. You can ship almost everything through sea freight.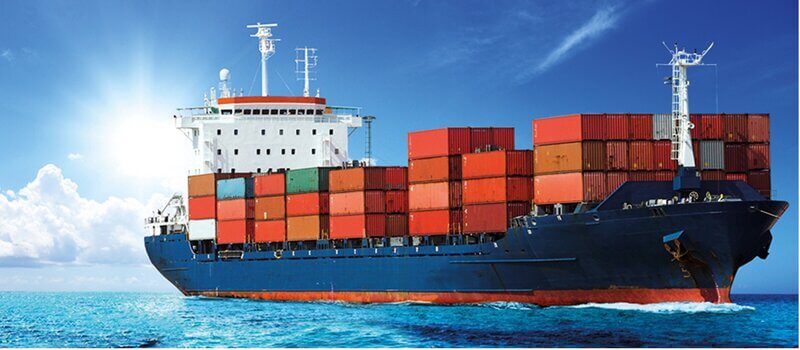 Although sea freight is much slower than air freight and express service, it is cheaper and carries tons of goods at once. Sea freight FCL and LCL services are its other advantages.
In FCL or full container load, you can ship a tremendous amount of commodity in one shipment; in this, all the costs and service charges, including container fees, are carried by only you.
In LCL or less than container loading, you can share your container with other importers. Here your container fees and additional charges are shared with other importers shipping in the same container.
Winsky Freight helps you ship your goods at an affordable price. You can send your large or small scale goods with us. Our freight ways are hassle-free, cost-effective, and we help you choose the best mode of transportation according to your needs.
Some famous Chinese seaports for exporting goods in Vietnam are:
Shanghai,
Shenzhen,
Tianjin,
Qingdao, and others.
The leading Vietnamese seaports include:
Hai Phong Port,
Vung Tau Port,
Quy Nhon Port,
Quang Ninh Port, Cua Lo Port, etc.
Road Freight
Road freight is when goods are shipped from China to Vietnam by truck. However, shipping from China to Vietnam takes a lot more time, and you can not transport heavier commodities through them.
Road freight takes around 5 to 15 days to reach its destination. However, the duration varies in the origin port and the destination port and their destination.
The main advantage of road freight is that there is less risk of product damage, and the documentation for road freight is less complicated.
Rail Freight
International shipping from China to Vietnam is possible through rail as well. Rail services like sea freight allow FCL and LCL shipping. Many types of goods can be shipped by rail at an affordable price. Rails reach their destination faster and cost more than sea freight but less than air, express, and road.
Rail freight can ship heavier items like furniture, iron, metal, machinery, construction equipment, raw materials, sand, brick, etc., other ingredients like grain, hay, seeds, farming gears, and more.
3. What Are The Documents Needed To Ship From China To Vietnam?
Shipping from China to Vietnam is impossible without showing proper documents to the authorities. Your paperwork is the proof of authentication of your products.
It states that the goods you purchased are legal, were purchased from a registered merchant, and your duties and taxes are paid. Missing documents or incomplete paperwork will cancel your shipment, and your goods will be returned to the supplier.
The documents that must be needed for shipping are:
Bill Of Lading
Bill of lading contains detailed information about the packages. The freight company issues this as a piece of evidence that the goods were transported by them. It is later shown to the customs for verification. This paper can be shipped to the buyer to clear the remaining fees or to the bank for fulfilling the letter of credit.
Invoice
The invoice is the paper issued to show the customs that a cargo shipment is being delivered across the border. It is the exporter's responsibility to prepare it, and it also contains essential payment details. Many defrauders can ship unethically by making the invoice wrongly.
It would be best to be careful about your supplier to avoid such incidents—an adulteration with the invoice will stop your shipping process.
Certificate Of Origin
Although not every country needs it, the Chinese exporters file the certificate of origin when necessary. This letter indicates that the goods are entirely processed and obtained by them.
Packing List
The packing list, as the name suggests, contains information about the shipment's products. This is a listing of the goods packed in the cargo. This is issued by the exporter.
Air Waybill (AWB)
AWB or Air Waybill is needed in air freight only. It is prepared by the airlines as an authentication that the package was transported through them.
4. What Are The Costs Of Shipping From China To Vietnam?
As discussed above, shipping from China to Vietnam is done by multiple methods. These various methods (air freight, sea freight, road freight, express delivery, rail freight) have different pricing for different kinds of goods. Your commodity, its type, weight, and shipping medium establish the cost of shipping from China to Vietnam.
Sensitive goods or goods that are easily spoilt are best if transported through air freight. Express shipping is also a good option for faster delivery, but it is particularly for smaller parcels.
For the shipping cost from china to vietnam, both express delivery service and air freight are expensive ways of shipping. Still, considering the type of your goods, they are a better option as the prolonged delivery process will damage your goods and cause massive loss.
Sea freight shipping is affordable for huge container shipping. You can ship at a large volume at less cost. LCL shipping in sea freight consolidates many shipments from various importers and at low prices. But LCL shipping takes a bit more time.
Road freight is another way of conveying small-scale goods. There is less hassle of paperwork and less risk of damage. However, it is a slower transportation method. Road freight charges will also vary depending on your goods and their weight.
Rail freight costs are a little higher than sea freight, but as mentioned, your goods and the distance between two ports determine your shipping cost.
Winsky Freight offers the cheapest shipping from China to Vietnam. We understand your needs and provide shipping services within your budget without hampering our service. The less you spend on your shipping, the more you can profit from your business.
5. How To Calculate Shipping Fees While Shipping From China To Vietnam? 
Calculation of the cost of shipping from China to Vietnam vastly differs in a few aspects. Your freight forwarder company will consider some factors before telling you an exact quote. These factors include:
Your preferred service type
Type of your package
Method of carrier
Load of the package
The dimensions
Distance of ports
Express deliveries, door to door services, charges more for delivery for providing additional services. Also, if your dimensional or volumetric weight is more than that the real weight then the cost of your goods will be evaluated by that.
The standard calculation changes during the busy days of freight companies. Holidays, weekends, and special events of such increase the demand for freight services. Hence, the cost increases.
6. Is Express Shipping From China To Vietnam Possible?
Yes, express shipping from China to Vietnam is possible. Many reputed international express companies offer this service. You can send your lighter parcels through express shipping. Packages weighing up to 150 kilograms are cost-effective through express shipping.
To know more about express shipping from China to Vietnam, you can watch this video-
7. How Much Does The Express Service Charge From China To Vietnam?
Express shipping costs from China to Vietnam will charge you according to your goods. Heavier parcels, parcels with a higher dimensional weight, sending documents, important files, and sensitive items will cost you higher.
Smaller packages, insignificant articles, cost less. You can knock the express shipping companies to have a better idea of your shipping cost. Providing your package information will help you get an accurate quote.
Winsky Freight provides express shipping services using top express shipping companies at the lowest possible cost.
8. What Is The Timing Of Shipping From China To Vietnam?
Different modes of transportation will take different times while shipping from China to Vietnam. It is tough to get an exact time of delivery as there can be delays in freight services for various reasons.
Natural hazards, traffic in shipment, customs clearance, incorrect information in documents can alter your shipping time. Nevertheless, providing an expected timeframe of different freight services:
| Express Delivery | 1 to 2 days |
| --- | --- |
| Air Freight Shipping | 4 to 5 days |
| Sea Freight Shipping | 4 to 18 days |
| Road Freight | 5 to 15 days |
| Rail Freight | Approximately four days |
9. Does Air Cargo Ship  From China To Vietnam?
Yes, air cargo shipping from China to Vietnam is available. You can ship your small to medium-size packages in China to Vietnam air cargo. Bulky items often get expensive, and there are more restrictions on this shipping method. Air freight services ship faster, and it is suitable for high price goods.
10. Does Sea Cargo Ship From China To Vietnam?
Yes, China to Vietnam has sea cargo shipping. Bulky, heavy items are perfect for sea cargo. Your goods will be transported via sea route by large cargo ships. LCL and FCL in sea cargo shipping are available, and this freight route is less expensive for bulky goods. Although sea cargoes are unhurried, it is capable of shipping large scale products.
11. What Are The Illegal Items In Shipping From China To Vietnam? 
Shipping from China to Vietnam is all simple and easy until you try shipping illegal items. Importing prohibited or illegal goods are highly discouraged, and if these items are found, you, along with your exporter, will face severe legal consequences.
Some illegal shipping items while shipping from China to Vietnam are listed below:
Intoxicating compound
Creature skin
Fur
Battery
Caffeine
Fragrance
Corrosive
Cards (credit)
Animal eggs
Dry ice
Blue ice
Wet ice
Tea
Tobacco
Toiletry items
Viagra
Seed
Mud
Computer parts
Alcohol
Watery substance
12. What Is The Customs Clearance Procedure While Shipping From China To Vietnam?
The Customs Clearance Vietnam maintains strict checking and monitoring policy while importing goods in their country. Vietnam is one of the fastest-growing economies in the world. Hence they are vastly engaged with imports and exports.
All the goods entering the Vietnamese border are inspected, their qualities are checked, checked if they match with their specification mentioned in the list, volume, sum of goods, etc.
You will need some documents to import in Vietnam. These are necessary to make shipping legal and accessible for the buyer. The documents are:
Health and technical certificate
Bill of lading
Packing list
Certificate of origin
Delivery order
Import permit for restricted goods (if needed)
Cargo release order
Invoice
Report of inspection
13. How Much Time Does Customs Take While Shipping From China To Vietnam?
Import customs clearance while shipping from China to Vietnam takes 1 to 3 days. Your FCL or full container shipments will take longer than LCL shipments. Restricted items take a bit longer than standard parcels.
14. What Is The Best Incoterm While Shipping From China To Vietnam?
Incoterm is a list of international contracts between the buyer and the seller that specifies responsibilities for each party of the import and export. The International Chamber of Commerce sets this list of clauses to simplify things for both parties, the exporter and the importer.
There are 11 Incoterms in total. Each with different obligations for importers and exporters. However, several Incoterms are importer-friendly. Which means under these rules, the importer gains more than the exporter and goes through less hassle.
The list of these buyer-friendly Incoterms are:
Freight On Board (FOB)
In FOB Incoterm, the goods from the seller will reach the origin port packed and ready to ship. The exporter in FOB is in charge of the document processing, and you only have to prepare for the freight forwarding service.
Under FOB, you can monitor all the charges yourself and can also keep track of your goods until they reach your port. One additional advantage of FOB is you can select your desired shipping method and can also negotiate your fees with the freight company.
Ex Works (EXW)
EXW Incoterm is another good choice for the importers/buyers. In this, importers should have a proper understanding of their country's customs rules so that the shipping can be done with ease.
Goods will be packed and ready to ship at the supplier's location. The importer takes care of shipping, charges, and all shipping fees, including managing the freight service.
Delivered At Place (DAP)
Under DAP Incoterm, your goods will be delivered right to your place. All the responsibilities, charges, customs hassles are taken care of by the exporter himself. You will place an order, clear payment, and anticipate your delivery.
Talk clearly with your exporter about the Incoterms. You and the seller, both parties, should have a mutual decision on this. Clear any doubt before proceeding to ship to avoid conflicts afterward.
To get a clear idea of Incoterms, you may want to watch this YouTube video –
Explained about basic INCOTERMS for beginners! EXW/FOB/CFR/CIF/DAP/DDP.
15. What Is The Most Lower Cost Shipping Way From China To Vietnam?
There is no fixed cheapest shipping way from China to Vietnam. The cost of the shipping of your goods entirely varies on the type, size, and quantity of your goods. Smaller items, sensitive goods, are best if shipped through express or air freight.
Large scale goods can be sent through sea or rail freight. Road freight is also a good option if you are willing to transport goods in medium quantity and save on paperwork costs.
Winsky Freight is available to give you shipping at lower costs. We can offer you quality shipping services at affordable rates.
16. Can You Track Your Goods While Shipping From China To Vietnam?
Yes, you can track your parcels while shipping from China to Vietnam. Tracing number will be provided to you by your freight forwarder company. You can use that number to find your good's location through their website.
17. Will You Have To Pay More To Transport Restricted Goods While Shipping From China To Vietnam?
Yes, transporting restricted goods while shipping from China to Vietnam costs you more than average. Restricted goods need extra care and handling during shipping; hence the employees spent more time to avoid any accidents.
Restricted goods need special permission and additional paperwork. More time and effort of the freight company results in extra charges.
18. How Can You Ship Your Fragile Goods While Shipping From China To Vietnam?
Fragile goods need additional unique packaging to ship from China to Vietnam. There is more need for shipping accessories to keep the goods safe during transit.
Fragile goods need more space during shipping to avoid stacking, which can damage the goods. Packing peanuts, cushioning materials, and fragile labeling are all used in packing fragile goods for shipping from China to Vietnam.
Final Word
Shipping from China to Vietnam is simple if you are clear about the regulations of both countries. You can choose from the different freight services according to your needs. You can save on your shipping costs by selecting the right freight service for you. Knock Winsky Freight today to get the best advice and the correct quote for you.