Shipping from China to Kenya
As an experienced freight forwarder for shipping from China to Kenya, we have been operating in the Kenya shipping industry for over a decade.
We offer exclusive Door to Door, LCL Express, Air and Sea shipping service from China to Kenya. You will get the most competitive rate for all sorts of shipping. You can ship Electronics goods, lighting, clothes, plastics, toys products and etc.
We have contracts with most top carriers and express shipping companies, and also offer the customs clearance service for DDP Air and Sea shipping, as we have   dedicated customs department looks after the export and import procedures for shipping from China to Kenya.
Nairobi, Mombasa, or any other city, we can arrange the best shipping for you. Our wide network coverage, skilled workers, and 24/7 customer service will give you the best China to Kenya shipping experience.
Advantages of Our Shipping to Kenya
"Thanks so much, Winsky, for the prompt delivery of my goods all the way from China. You made the whole process easy and stressless. Professional and reliable service, I highly recommend them."
"From experiences with other freight forwarding companies, I expected my sea shipping to take a little longer than scheduled. However, Winsky pleasantly surprised me with the on-time delivery of my cargo in Kenya. I am very happy with the service!"
"The customer support team guided me through my first sea shipment from China to Kenya, and I didn't know what to expect. But the delivery went smoothly, and the customs clearance process was handled efficiently. I will continue to use Winsky for my next shipments."
"We received our shipment from China in Kenya as scheduled by the support team. And we were kept in the know all through the process. The service was very professional and efficient, and the cargo was in excellent condition. We would like to cooperate more in the future with you – we will let you know about our new orders."
"Thanks for the speedy delivery of my items from China to Kenya. My items arrived here in good condition. Your communication through the shipping process was excellent, and everything went according to plan. Thanks again."
FAQ for the Shipping from China to Kenya
1. How long does it take to ship goods from China to Kenya?
Express shipping takes 2-4 days, and standard air freight takes 6-10 days for shipping from China to Kenya. Sea shipping takes 3 to 4 weeks, depending on the distance between two ports.
2. How do you clear Goods in Kenya?
The importer engages clearing agent after getting the commercial invoice to lodge declaration form. You also have to provide the entry declaration and then deposit the necessary charges, VAT and TAXES. Then you are cleared to get your shipment.
3. What is the cheapest shipping from China?
Sea freight, by all means, is the cheapest shipping from China to Kenya. The lowest amount you can ship by LCL is 21 Kg. If you are looking for cheap shipping from China to Kenya, use sea freight.
4. How much does it cost to ship goods from China?
Express shipping costs between USD 5- 10 per Kg, and air freight costs between USD 4 – 8 Per Kg. In LCL shipping, the cost of shipping from China to Kenya is USD 235 – 265 per CBM.
5. What can I import from China to Kenya?
There are many important products you can import from China. Some of them are: Toys, games, sports requisites, cosmetics, clocks, watches and so on.
Shipping from China to Kenya Procedures:
Complete Guide | Shipping from China to Kenya
Kenya is an emerging developing country with a low, middle income. The country's economy is largely dependent on importing goods from foreign countries. Therefore, shipping from China to Kenya can be a profitable business in Kenya.
But less information on shipping from China to Kenya can lead you to a business failure. Winsky freight is a leading freight forwarder in China. We have been operating in the Kenya market for over a decade and provide cheap shipping from China to Kenya. This article will help you if you are planning to ship from China to Kenya.
1. What are the Available Shipping services from China to Kenya?
Kenya is an East African Country, and China is an Asian country. Therefore, there are only two possible shipping methods between these two countries – air and ocean shipping methods. Those are the main two shipping methods, but you can choose from a wide variety of shipping options.
For example, you can use express shipping for fast delivery, LCL, and FCL shipping for low to a huge amounts of goods. Many shipping companies operate between these two countries. Also, there are many freight forwarders to assist you with shipping from China to Kenya.
1.1. Air Shipping
Air shipping is a fast, reliable, and flexible shipping method. If you are shipping for the first time, air shipping can help you reduce many hassles. But they are significant only when you are shipping fewer goods from China. For more substantial amounts of goods, air freight is not a cost-effective option.
So, when should you choose air freight? There is a rule of thumb. Air freight is a decent option for goods worth less than 15 to 20 percent of the shipping cost. Air freight does not consider the conventional gross weight to calculate the shipping costs.
Air freight uses chargeable weight against the ratio of gross weight and dimensional weight. The ratio they use is 1:167. That means if the weight of 1 Cubic Meter is less than 167 Kg, you will be charged for the actual weight. In the reverse case, you will be charged for the volumetric weight.
If you are using express shipping, the ratio becomes 1:2. Many importers miss this trick and become baffled when they receive a charge which is beyond their expectations. So, before you ship with air freight make sure you know the chargeable weight of your shipment.
A short promo of Kenya Airways
Air freight will provide you with the following advantages:
Fastest Shipping
Reliable Shipping Schedules
Broad Reach
Low Insurance Premiums
Low Risk of Damage/Loss of Goods
No Need for Warehousing
Lower Packaging Costs
Easy Tracking
1.2. Top Airports in China and Kenya
Top Airports in China 
Guangzhou Airport
Shenzhen Airport
Beijing Airport
Chongqing Airport
Shanghai Airport
Chengdu Airport
Shanghai Airport
Kunming Airport
Hangzhou Airport
Xiamen Airport
Top Airports in Kenya
Jomo Kenyatta International Airport
Moi International Airport
Nairobi Wilson Airport
Mombasa Moi International Airport
Eldoret International Airport
Mara Serena Lodge Airstrip
Kisumu International Airport
Amboseli Airport
Important Note: Other than its high-priced air freight has another drawback. You can not ship all types of goods with air freight. The international air shipping industry has its own sets of rules and testing processes for goods to be transported. For example, if you want to ship chemicals or lithium batteries, those products must PASS the quality checks specified by the air shipping industry.
1.3. Sea Shipping
When you are shipping from China to Kenya, making more profit is your primary focus. China is famous for delivering good quality products at a lower price than no other country can do.
Moreover, they have a huge skilled workforce and an unbeatable network. As a result, you can buy goods from China at a cheaper rate than in any other country. That's why they are the largest exporter in the world.
But your profit margin can significantly drop if you spend more while shipping from China to Kenya. And that's why 90% of importers worldwide prefer sea shipping for its low price.
There is a common perception that sea shipping is only ideal for large volume goods or heavy products such as vehicles, heavy pieces of machinery, etc. But, that is not entirely true. You can ship as low as 500 Kg weight by using ocean freight. If you are looking for cheap shipping from China to Kenya, ocean freight is your best option. Here are some of the significant benefits of sea freight:
Low cost.
Flexible options.
Efficiency
Oversized, heavy, and bulky cargo capability
Safety
Environmental friendliness
You can ship any type of goods.
What are the drawbacks of sea freight? Well, there is only one that we can recall – time-consuming.
Sea freight takes a considerable time to ship your goods to Kenya. The transit time for shipping from China to Kenya can take a few weeks to months. Transit time is not the entire shipping time. In the shipping industry, 'Transit time' refers to time required to transport goods from Port A to Port B.
But real-time to receive your goods will take much longer than that. Sea ports are very busy places. Sometimes it takes weeks, even months to onboard your shipment. And there are customs procedures when your goods reach Kenya.
So, we recommend you add at least one-week additional time to complete port procedures and 2/3 days for customs clearance. Consequently, you will not be impatient if you don't receive your goods on time.
Sea freight time can sometimes fluctuate because of various reasons as most businesses use this method. And after the covid breakdown maintaining the time schedule has become more tough for the carriers. But Winsky freight never misses a deadline as we took precaution earlier.
At Winsky freight, we have contracts with all the top sea freight carriers. As a result, we can ensure you will get a place on the cargo, no matter what happens. And that's why we don't miss any deadlines.
Winsky freight is worldwide famous for its top-notch service and competitive price for LCL shipping. LCL shipping is the best method to ship for small and medium-scale business owners. LCL shipping is also a great way to maintain your supply chain.
1.4. Top Seaports in China and Kenya
Seaports in China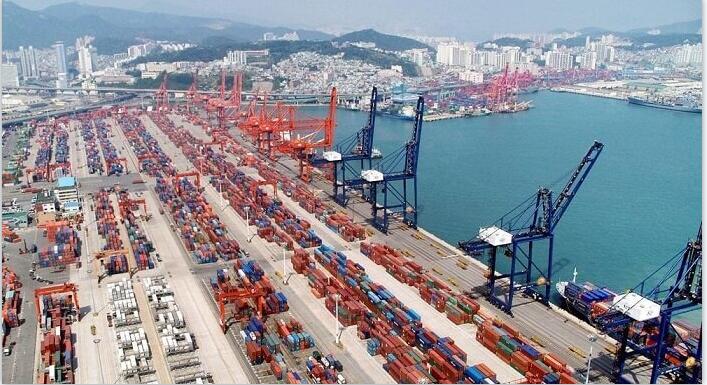 Top Seaports in China
Port of Shanghai
Port of Ningbo-Zhoushan
Port of Shenzhen
Port of Guangzhou
Qingdao Port
Port of Tianjin
Port of Xiamen
Beibuwan Port
Port of Rizhao
Port of Lianyungang
Seaports in Kenya
Port of Mombasa
Port Reitz
Port of Lamu
Port of Kilifi
Port of Mtwapa
Port of Shimoni
Port of Malindi
Port of Kiunga
Kisumu Port
2. What Process to follow while Shipping from China to Kenya?
International shipping is a complicated task and there are many steps to follow before you start getting in this business. We have compiled all the necessary things you need to follow before starting shipping from China to Kenya
2.1. Get Import License
2.2. Product Selection
Select your product. DO NOT go with the current trend blindly. Trendy products don't last long, which is good for long-term business. And don't buy a product without prior knowledge of it. You must have a good understanding of the product.
2.3. Supplier Finding
Find a supplier. You can ask importers who are importing the same products from China. You can search online. Ask for a quotation and product sample from them. Look for the certification they have in the related fields. Contact their existing clients. Visiting trade fares is another fantastic way to find good suppliers.
2.4. Ensure Product quality for the following Benefits:
Ensures quality goods production.
Reduces your losses.
Minimizes variations in productions.
Maintains or increases your sales margin
Increases consumer satisfaction
Helps consumer
2.5. Quality Ensuring Processes you should ask for
Now you know why quality control in China is crucial for your imports. But quality control should be done in multiple steps. Therefore, we have listed the types of china quality control:
Pre-Production Inspection– All the raw materials and components are inspected in this step.
During Production – Typically the quality control team does this after 50% of production is done. The team selects the products randomly and inspects them.
Pre-shipment Inspection – This is done before the product is ready to ship. In China, the quality control team does this on-site before products are packed to ship.
2.6. Who can help you with China Quality Control?
Most prominent manufacturers in China have their own quality control team. But that is not your only option. Here are some of the options you can use for quality inspection of your goods in China.
Manufacturers – Manufacturers can assign their team and send you reports.
Trading or Sourcing partner – Your sourcing partner can arrange a team for you.
Third-party inspection team – Many third-party specialized inspection teams are available in China. Make sure they are authorized before you pick one.
Self–Inspection – Chinese manufacturers offer any type of inspection. So, you can use your self team to inspect your goods in China.
2.7. Find a Good Freight Forwarder.
After you are satisfied, order the desired quantity. Find a good freight forwarder. DO NOT even think of importing without freight forwarders. You can directly contact shipping companies from China to Kenya, but that will make the situation more complicated for you. They won't take any responsibility for documentation and will definitely charge you more.
2.8 Arrange Customs Clearance and inland transportation in Kenya
After your goods reach Kenya, you have to deal with customs. There are some documents you MUST show before customs, or they will confiscate your items. You also have to pay customs clearance charges, VAT, and Taxes.
In most countries, you can not submit your customs clearance charges, VAT, and Taxes. There are certain authorities that have that permission. You can book a customs broker in Kenya. They will take care of showing documents and paying your bills.
We offer a customs clearance service for our DDP clients in Winsky freight. As a result, you can get your goods from China, sitting back at your home.
3. What is the cost of shipping from China to Kenya?
International shipping cost is never fixed. It depends on various variables. First, let's look at which factors the shipping cost depends on?
Shipping method – Express shipping cost is the highest. Air freight costs are less than express shipping. Sea freight from China to Kenya is the cheapest.
Product type – This is a huge consideration while calculating the shipping costs between China to Kenya. Product handling, packaging, and even cargo type depend on the type of the product. The different operational procedures will have different cost. Finally, if you are importing restricted/Dangerous items, you will need special permission and pay additional costs.
Transit time – If you want to transport your goods quickly, you will have to pay additional charges.
Incoterms – Incoterms is an agreement between the seller and buyer. It defines the responsibilities for the goods and payments while transporting your goods from China to Kenya. Different incoterms will affect your shipping costs.
Port Distance – This is applicable mainly for ocean shipping. If the distance between port A to Port B is longer, the cost will increase.
Fuel costs – The price of fuel fluctuates sometimes. If that happens while you are shipping, the cost will increase.  
Shipping time – There are times when international shipment increases exponentially. For example, at Christmas time, most retailers provide special discounted offers and sell three to four times the product that regular season. They have to import lots of products then. Consequently, the shipping costs increase. Again, if you are shipping during big Chinese
We hope now you understand why telling the shipping costs from China to Kenya can not be calculated without knowing those factors.
But generally speaking, air freight shipping costs from China to Kenya range from USD 5 to USD 7 per kg. . In LCL shipping, the charge is USD 235 – 265 per CBM.
4. How long does shipping from China to Kenya take?
As there are three available shipping methods between China and Kenya, the time also will depend on the method.
Express shipping is the fastest of all and can take 2-4 days to ship your goods from China to Kenya. One important note about express shipping – it is a door to door service. So, you will receive your goods sitting back at your office or home. The 2-4 days time slot from receiving your goods from the Chinese suppliers to delivering them to your address in Kenya.
On the other hand, air freight takes 7-10 days to ship your goods from China to Kenya. You should also add additional time for customs clearance in Kenya and time needed for inland transportation.
Ocean freight is the slowest of all. A sea cargo can reach Kenya from China in between 4 to 6 weeks. But we recommend you add some additional time while using the sea route. Your shipment can be delayed for congestion in the port. You might need3 to 4 extra days for the customs clearance procedure.
The below chart will give you a fair idea of transit time for sea freight:
|  Departure Port |  Arrival port |  Transit Time |
| --- | --- | --- |
|  Xiamen |  Mombasa |  22 Days |
|  Tianjin |  Mombasa |  20 Days |
|  Qingdao |  Mombasa |  22 Days |
|  Ningbo |  Mombasa |  24 Days |
|  Shenzhen |  Mombasa |  28 Days |
|  Shanghai |  Mombasa |  21 Days |
5. What are Restricted and Prohibited Items in Kenya?
International shipping can be a very profitable business with considerable investments, especially in developing countries like Kenya. But that doesn't give you the permission to import any product you wish.
Kenya has some strict rules for which products you can import to Kenya and which you can not. There are some products classified as restricted and prohibited. Here are the lists:
Restricted Goods
Restricted items mean you can ship those items to Kenya, but before that, you will need to take special permission from the respective authority. And you have to issue a special license to import those products. Moreover, they have special charges and different customs requirements, charges, VAT, and Taxes. Here is the list you can import to Kenya from China with special permission:
Unworked ivory of all descriptions
Historical artifacts
Genetically modified foods
Worked or shaped ivory of all descriptions
Bows, arrows, and fencing foils
Firearm parts or ammunition
Prohibited Goods
Prohibited goods mean you CAN NOT import those goods to Kenya at any cost. The Kenyan government has no policy to issue special permits for shipping those goods from China or any other country to Kenya. Here is the list of prohibited items
Hazardous chemicals like strong acids.
Dangerous goods such as lithium batteries
False currency,
Narcotic drugs
Matches made with white phosphorous
Valuable stones and metals,
Any sort of pornography,
Living creatures
Any cosmetic product that contains mercury
Used tires for commercial vehicles
Firearms, guns, explosives.
Counterfeit goods
Fake money
DO NOT import prohibited items to Kenya as that will have serious consequences. Your goods will be confiscated, and you will be fined and accused of bringing illegal goods to Kenya and ultimately go to jail for a good amount of time.
If you import restricted items without having special permissions, the outcome will be more or less the same.
6. What are Mandatory Documents to ship from China to Kenya?
Documents play a vital role in international shipping. Kenyan customs won't allow you to take your goods if you fail to show the required documents. Here are the lists of documents you MUST show to the Kenyan customs department:
Airway Bill/Bill of Lading
Packaging List
Commercial Invoice.
Certificate of Origin
Letter of Credit
Import Permission.
Special license for prohibited products (If applicable)
7. Can I use door to door shipping from China to Kenya?
Yes, door to door shipping is available between China and Kenya. It is a flexible shipping option, especially for those who don't have an import license. You can choose between air or sea freight for your door to door shipping service from China to Kenya.
Winsky freight offers an exclusive door to door shipping service from China to Kenya. We handle all of your goods with skilled workers and offer the cheapest door to door shipping service
8. Does Alibaba ship to Kenya?
Alibaba is the largest B2B business website in the world. You can order very low quantity products from Alibaba which is a very handy option for B2B. Most Chinese B2B business owners are in Alibaba.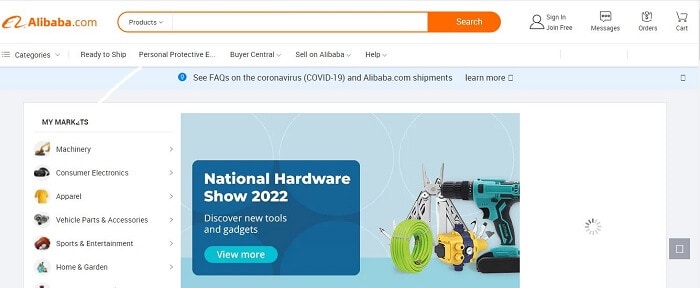 And yes, Alibaba ships to Kenya, You can choose your own freight forwarder, or Alibaba can arrange a freight forwarder for you.
9. Customs clearance in Kenya
All items that enter Kenya must go through the customs department. The Customs Department will check your documents, check the item you imported and apply customs charges, VAT, and Taxes.
Different products have different customs rates. You can consult with a customs broker or your freight forwarder to get a clear overview of customs charges for your imported items.
10. Why Choose Winsky while Shipping from China to Kenya?
Experience is the key to success for any freight forwarder company. And when it comes to the experience, we have it more than many other freight forwarding agencies in China. Winsky has been in the shipping industry for more than 12 years now.
We have a separate team to look after our clients from Kenya. The team is built for the Kenyan market. Therefore, we can guarantee a smooth and safe shipping experience.
Another important thing is the cost. We have contracts with all large carriers and express shipping companies. Therefore, we can give our Kenyan clients a better rate than any other company in China.
All of your goods are handled by expert hands. We also have a dedicated customs department working in Kenya. Our customs department always updates itself according to Kenyan customs policies.
Whether it's Nairobi, Mombasa, or any other city in Kenya, we can arrange a smooth shipment for you.
Whether it's LCL shipping or door to door, Winsky freight always gives Kenyan clients the best shipping experience.
Conclusion
Shipping from China to Kenya is not that complicated, but only if you know the basics of shipping from China to Kenya. That's why we shared our experience in this article to help you understand the basics. If you want to know more or have any shipping to make, you can send us a message at any time. One of our Kenyan shipping experts will contact you soon. Or, you can ask for a quotation and determine the price difference with other companies.