THE COMPLETE AND SECURE TRANSPORTATION SOLUTION
EXPRESS, AIR & SEA SHIPPING, DROP SHIPPING
FROM SHENZHEN FREIGHT FORWARDER
Your Reliable Shenzhen Freight Forwarder
As one of the leading freight forwarders in Shenzhen, China, Winsky Freight provides one-stop shipping solution from Shenzhen to countries all over the world.
Since 2007, we have offered top-class freight forwarding services including air freight, express freight, ocean freight, shipping to Amazon fulfillment centers and warehouses in USA, Canada, Japan, Australia, UK, Germany and other Europe countries.
Depending on what our clients want, we arrange general product shipping as well as dangerous product shipping including batteries and cosmetics.
As one of the main hubs of production in China, high volumes of shipments move out of Shenzhen to other parts of the world on a daily basis. And that is especially why companies always on the lookout for the best freight forwarder in Shenzhen China that will meet their shipping needs.
Our collaboration with famous and reputable shipping carriers like Hainan Airlines, China Airlines, American Airlines, Ethiopian Airlines, Singapore Airlines uniquely position us to offer the most competitive shipping price to you.
As part of our diverse portfolio, we provide consolidation service to ship goods from different suppliers in China, and offer free 30-day warehousing in our facility, saving you lots of logistics cost, time and energy.
Why Choose our Shenzhen freight forwarder service
Express Freight from Shenzhen

Winsky Freight offers reliable express freight forwarding services to small-, medium-, and large-scale businesses through its global network of agents that get the products from the suppliers/manufacturers to the end-user's office or warehouse.
Express freight options are available for speedy shipping and delivery of goods from Shenzhen China to various parts of the world. As part of the freight forwarder express freight services available, cargo-repackaging and payment transfer options are arranged for our customers prior to courier delivery.
International express freight is made possible by collaboration with reputable organizations such as DHL, FedEx, UPS, EMS, TNT, etc., that offer prompt and efficient courier services worldwide.
From pickup to delivery to your doorstep or desired point of collection, you would hardly ever have to wait 7 days for your express freight from Shenzhen.
Air Freight from Shenzhen
If you have a business that deals with time-sensitive and high-value shipments, air freight from Shenzhen is the best transport solution as it is efficient for moving the shipments across international boundaries.
We offer delivery of shipments via air freight services using direct and indirect flight services from airports in China to overseas destination airports. Direct flights arrive within 2 business days while indirect flights take 3-7 business days.
Even though air freight is more expensive than rail freight and ocean freight, it has clear advantages over the others, particularly in terms of time saved, reliability, and security.
Shipping through air freight offers a higher level of reliability and tracking because flights generally have departure and arrival times with only occasional delays, meaning your goods will arrive on time.
Incidents like theft or damage of goods are also significantly lower with air freight because of tightly managed airport security procedures in place. It's easier to clear customs and unload cargo moved with air freight, so it's less wait time for you when your shipment arrives.
Ocean Freight from Shenzhen
In addition to offering flexible and economic ocean freight shipping from Shenzhen to various ports around the world, Winsky Freight provides booking, loading, consolidation, chartering services, as well as door-to-door transportation of shipments for some international ports. Ocean freight destinations reached by our diverse shipping lines include various cities in Europe, Asia, Australia and New Zealand, as well as Central and South America. You can expect your door-to-door shipping from China to EU to arrive in about 45 days.
Anywhere from agricultural products, to petroleum products, automobiles, heavy aircraft parts, and many more large shipments are ideal for shipping in containers on large sea vessels. Even though this method of shipping takes longer than others, it is advantageous because it is cheaper and takes much heavier products than other modes of international shipping.
You won't have to bother about the weight or volume of your cargo if you want it shipped to you via ocean freight from Shenzhen. Besides, it is the most environmental-friendly means of shipping and is the most extensive means of reaching countries all over the world.
Rail Freight from Shenzhen
If your company is in Germany, UK, Spain, France and other European countries, you can take advantage of the seamless rail freight service offered by Winsky Freight to handle your import and export from Shenzhen.
The use of rail freight for transporting shipments from Shenzhen to various countries is increasingly attractive to businesses. This is because it is beneficial both in terms of cost and speed.
Rail freight is faster to transport than sea freight, and it is also less expensive than air freight. Your shipments via rail can arrive in almost half the time it would take if it came by sea freight, and it could also cost as low as half as you would have paid if you had it transported by air.
Take advantage of the rail lines that connect Shenzhen to EU countries as we offer door-to-door shipping, including pick up from the supplier, processing of import custom clearance and tax from China to EU countries.
We provide efficient rail freight services from pickup to delivery within around 30 days. All you have to do is request for a free rail freight shipping quote to start.
Winsky Freight, your reliable Shenzhen Freight Forwarder
Winsky Freight has the experience, resources, track record, and team to meet your international shipping needs.
As the leading freight forwarder in Shenzhen China, with its headquarter in the same city, Winsky Freight offers air freight, ocean freight, rail freight, and express freight shipping services at the best rates.
Contact us today to set the ball rolling and develop a fantastic business relationship.
Provide shipping solutions for General and Dangerous products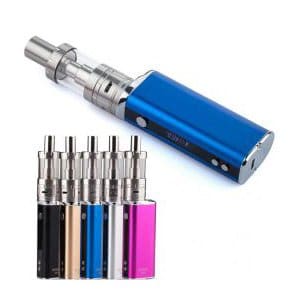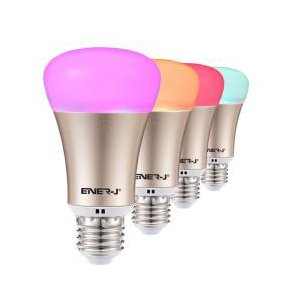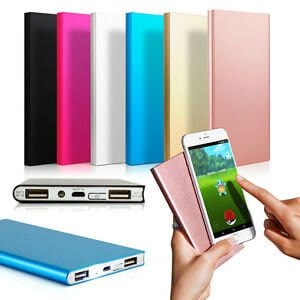 If you have the shipment pickup to be done from china and delivering it to your destination address in Europe, our professional logistics team will do it for you. We offer the most competitive parcel delivery from China to Europe and in the least time. You can also follow your shipment status with the tracking number provided to you.
Shipping from China to Worldwide Procedures: