ONE-STOP TRANSPORTATION SOLUTION
EXPRESS, AIR & SEA FREIGHT
DDU/DDP DOOR TO DOOR DELIVERY
FROM SHANGHAI TO YOUR DESTINATION
Shanghai Freight Forwarder
Winsky has established itself as a leading Shanghai freight forwarder since its inception a decade ago. We ensures safe and secure delivery of your goods at competitive rates that no other Shanghai freight forwarder can offer.
We can ship your goods from Shanghai to North America, South America, Australia, Asia, Africa all continents. You name the country and Winsky Shanghai freight forwarder is ready to ship your goods to that country.
If you get any shipment like Air freight, Sea freight or Train freight from Shanghai, China, pls don't hesitate to ask a free shipping quote!
Your Best Freight Forwarder from Shanghai China
Free pick up from China manufacturers in any city of China

Full shipping options for your choice, Air Freight, Sea freight, Railway freight with door to door service from China.

Your can track any of your shipment online with our tracking numbers and tracking site.

Provide additional service including re-packing, insurance, consolidation delivery to your address.

Provide Import Customer clearance & Duty service for the DDP shipping from Shanghai China.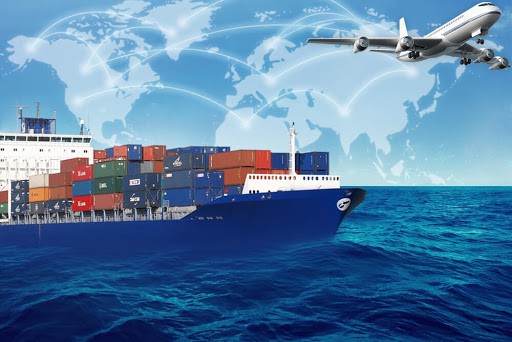 Ask Free Shipping Quote
Looking for the cheapest cargo shipping from China to your destination? Contact Us for the best freight rates now.
GET SHIPPING QUOTE
One Stop shipping slutions from Shanghai, China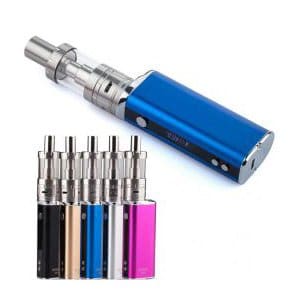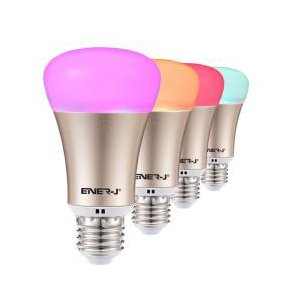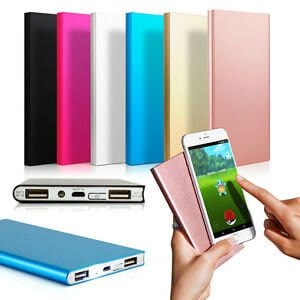 If you are looking for the pickup and delivery service from Shanghai China, one of our professional logistics team will do it for you. We offer the most competitive parcel delivery from China to your address and in the least time. You can also follow your shipment status with the tracking number provided to you.
Your Complete Guide | Shanghai Freight Forwarder
If you are shipping from China, then there is a high chance that, at some points, you have to use a Shanghai freight forwarder. There are tons of freight forwarders in Shanghai, and if you fail to choose the right one, you can face some serious financial damage. So, before shipping from Shanghai or choosing the best freight forwarder in Shanghai, read the article from top to bottom.
1. What is a Freight forwarder in Shanghai, China?
There are times when you need to send an urgent parcel from one country to another, but the package is too big or bulky to send through the traditional postal service. Even when large carrier shipping started, people were bothered about documentation, customs clearance, and many other things.
Then came freight forwarders to assist you through the entire shipment. A freight forwarder is a company that specializes in the safe and efficient transportation of oversized packages and freight. They sort and ship whatever you want to be forwarded and will handle everything from small packages to industrial machinery.
We all know China is the largest exporter in the world. They maintain their export business with various cities. Shanghai is one of those cities from where China operates most of its export business. In 2020 Shanghai exported 198.11 billion worth of products from China to various countries globally.
And when it comes to international transport, you can not achieve that without taking help from a freight forwarder. Shanghai city is full of freight forwarders as it is one of the largest export hubs in China. And most Shanghai freight forwarders are doing their job with good skill.
2. What are the roles of a Shanghai freight forwarder?
Even if you never heard about freight forwarders, you must have seen freights on the ocean. And using your common sense, you can say moving cargo from one country to another is what they do.
The role of freight forwarders is to move cargo from one country to another, saving businesses time and money. They do this by negotiating the lowest rates and terms with the suppliers and then passing on the savings to their clients.
In return, freight forwarders require a small commission from their clients, which typically ranges from 5-10%. But that is not their only duty. They do many more than that. Here are some of the roles you can expect from a freight forwarder:
Preparing documentation for customs clearance
Analyzing and managing the transport
Cargo consolidation
Clearing products from customs (Optional)
Transshipment
Freight Payment
Cargo Insurance (Optional)
Pickup and Delivery (Optional)
Distribution, warehousing, and packaging. (Optional)
3. Seaports in Shanghai.
Over 90% of the world's shipment uses the ocean route. Needless to say, sea shipping is the cheapest of all. As Shanghai is one of the top exporters' cities in the world, sea shipping is the main transport system here also.
There are two seaports in Shanghai. Here they are:
Port Of Shanghai
Port of Shanghai is one of the largest ports in the world, the Port of Shanghai is a major transport hub in China.
The Port of Shanghai is one of the busiest ports in the world, handling around 150 million tons of cargo every year. In 2016, the port broke its own record by managing to handle over 37 million TEUs, a clear indication of how busy the port is.
The port also has a lot of connections with other major ports in China, making it easier for cargo to be transported to other destinations.
The Yangshan Port is the largest containerized seaport in China by container handling capacity. The Yangshan Port is located in the city of Yangshan in the northeast of China's Jiangsu Province.
The Yangshan Port was inaugurated in December 2011 with a total container handling capacity of 12.3 million twenty-foot equivalent units (TEUs). The volume of container handling at the Yangshan Port has been increasing progressively since then, reaching 36.5 million twenty-foot equivalent units in 2015.
One problem with this port is there is no direct connection for rail transportation. However, Pudong Railway station helps the port to fill its transportation needs.
4. Airports in Shanghai.
Pudong International Airport is the world's largest airport by floor area, with an area of approximately 1,000 square kilometers.
It is located in Shanghai's Pudong district and has three terminals, including Terminal One, which handles domestic flights, and Terminals Two and Three, which handle international flights.
The airport is home to the largest cargo facility in the world, the Pudong International Cargo Centre, which is capable of handling over 200,000 tonnes of cargo each year. The airport also has a Beijing Capital International Airport-style train station used for domestic and international transport.
Hongqiao International Airport
Hongqiao International Airport is the second largest international airport in Shanghai and the third busiest airport in China. It primarily serves domestic and regional flights, but in some cases, it handles international flights.
Hongqiao Airport is known for its unique architecture, including its two distinctive towers, which are among the country's largest, and most impressive sizes. The airport is also home to the world's largest floating roof, which covers the operations control center.
It mainly serves domestic and regional flights, but in some cases, it handles international flights. Hongqiao International Airport was the busiest airport in mainland China in terms of cargo throughput in 2017, with over 40 million tonnes handled. One of its main functions is to provide an alternative air route to the city of Shanghai for international flights.
5. Custom clearance in Shanghai.
Every country has its own customs clearance procedure. Customs clearance has a significant impact on the delivery timeline.
Like any other country and city, the most common pre-clearance process is the Shanghai Custom Clearance. This process allows importers in Shanghai to receive a cargo clearance from the local customs authorities before the cargo has been delivered to the forwarder's facility.
Shanghai customs clearance is very efficient, and if everything is alright, they significantly reduce the clearance process.
Shanghai customs clearance authority has different customs charges for different products. In addition, VAT and Taxes also depend on the type of goods. Sometimes, some products are excluded from customs duties. But one thing is for sure, and every product must go through the checking system of the customs department.
6. What are the roles of  Customs clearance in Shanghai?
You can find Shanghai Clearance, also called Shanghai Customs, in the Pudong New Area. Shanghai Customs is the first place where you need to visit if you are importing or exporting goods in Shanghai.
The process usually takes between three and five days but can take much longer, particularly during peak seasons. The good news is that there is no VAT or TAX collection procedure, so the clearance process is much faster than it used to be.
Shanghai is one of the most international cities in China. As such, it has one of the most complex and stringent customs clearance processes in the country. Customs clearance in Shanghai is divided into two phases, the first being the formal customs clearance and the second being the informal clearance.
The first phase is carried out at the border and involves the customs authorities checking the documents of the shipment against those specified in the documents and the declaration.
Shanghai has a very strict system of customs clearance. All goods entering the city are required to pass through customs before being delivered to the final destination. The goods must also be cleared through customs at the port of entry.
7. What documents are necessary for the Shanghai customs clearance?  
Delivering proper documentation is your primary responsibility when it comes to customs clearance. There are some documents that are necessary, and some others are optional for specific products. But one thing is for sure, and you can not receive your goods unless you can provide every document asked by the Shanghai customs clearance department.
Here are the documents you will need:
Commercial Invoice
This is one of the most important documents that you will need to show. The main reason for this document is to calculate your customs duties and taxes.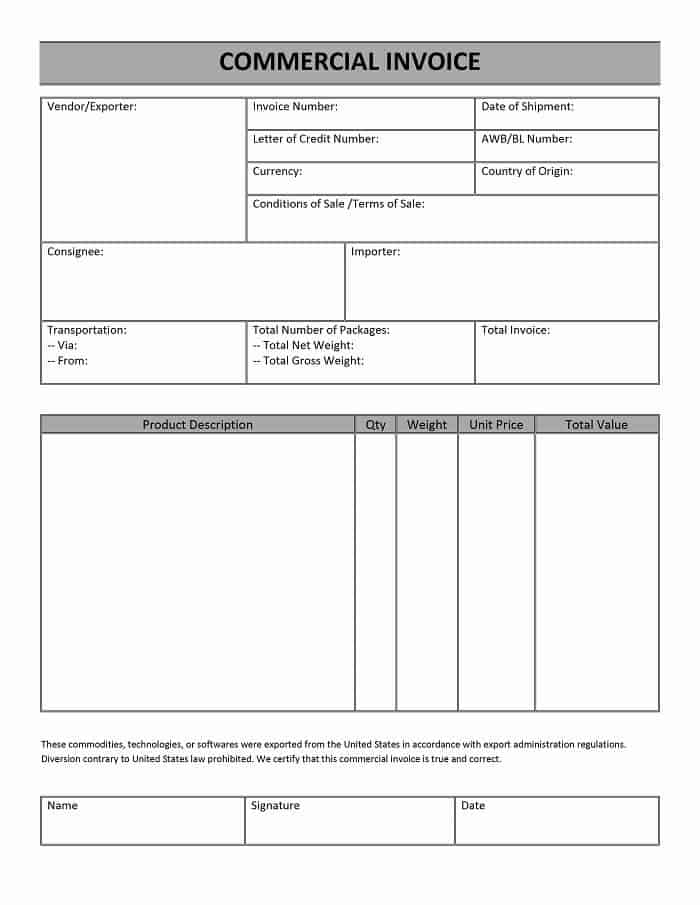 Your supplier will provide you with this document, and in some countries, they ask for some additional documents with this. So, if you are using Shanghai to export your goods, it's better to ask your freight forwarder if there are any additional required papers.
Other Freight Documentation
There are some freight documents that you have to show to the customs. This documentation can vary according to your mode of shipping. In addition, the type of goods you are also importing sometimes demands special documentation. For example, if you carry batteries or any other object that has chemical ingredients by air, you have to pass the rules set by them.
Your freight forwarder can assist you with this. Here are the most common freight documents you will need to show:
Bill of lading
Airway Bill
Railway Bill
Certificate of Origin
Letter of Credit
Material Safety Data Sheet
Import Permission.
Special license for prohibited products (If applicable).
Make sure you have all the necessary documentation ready before you ship to or from Shanghai. Your Shanghai freight forwarder will assist you with all of these documents.
Winsky freight takes care of all of your documents and completes them correctly by expert persons so that you don't face any hassle while facing the customs department.
8. How to manage a freight forwarder in Shanghai?
Managing a freight forwarder is an important skill that every import export business should have. If you import bulk quantities frequently, we suggest you engage dedicated persons to look after these. If you can manage your freight forwarder efficiently, you will be able to save a decent amount of money.
Advance booking –   Last-time booking will always cost you more than the regular price. So, always plan early and book your freight space early.
Be Consistent – It will be better for you if you make all of your transports clear to your freight forwarder. Because if you tell them your plan earlier, they will be able to plan for your shipment with time and give you some economic advantages.
Consistent Communication – It is a very important factor that many businesses don't do. Always inform your freight forwarder about your current and future plans. If you face any trouble with any shipment, immediately inform them so that it never happens in the future.
Documentations – International shipping industry is moving towards automation, and now AI integrated systems do all the document related tasks. But you should always give them your documentation to be on the safer side. Remember, documents are the most important things in international shipping.
Build a long-term Relation – Changing freight forwarder frequently is never a good idea if you want to have some economic benefits. Freight forwarders always give advantages to their regular customers. So, maintain a long term relationship. That will not only give you economic advantages but also give you space in rush time.
9. Can A Shanghai Freight Forwarder Be The Importer Of Record?
Yes, a Shanghai freight forwarder can act as an importer of a record. But that doesn't make the Shanghai freight forwarder the consignee. The actual owner will still be the consignee.
10. Can A Shanghai Freight Forwarder Issue Bill Of Lading?
Yes, a Shanghai freight forwarder can issue a bill of lading. But not all freight forwarders have that authority. A Shanghai freight forwarder must have some authorization and need to fill specific infrastructural requirements to do that.
11. Global shipping with Shanghai freight forwarder.
As Shanghai has become an export hub in China, you can ship to lots of countries from Shanghai. It is not possible to write all the countries, but we are including some countries where you can ship from/to Shanghai at a cheap cost:
USA
UK
Spain
Australia
Netherlands
India
South Africa
Singapore
Argentina
Mexico
Germany
Canada
Ecuador
These are some of the top listed countries, but you can ship to other countries using different shipping methods. Your Shanghai freight forwarder will assist you with this.
12. How do you find a freight forwarder in Shanghai
How to find a good freight forwarder  is a very challenging task, especially when it comes to a large city like Shanghai. Here are some tips you can apply:
Find online. Good freight forwarders always have an excellent online presence with lots of information.
How much experience do they have? Freight forwarding is a complicated job and experience plays a vital role here.
Find some customers who used that freight forwarder and take feedback from them.
Ask for the documentation the freight forwarder has.
Ask them about the membership they have of different international freight forwarders.
Learn about their risk management process.
Ask about their network. Laeger the network, better the freight forwarder
Ask whether they have a 24/7 customer support system.
Ask for a quotation from them and see how much time they need to send you the quotation. If they are late, they are not professional.
Send an inquiry message and see how much time they need to reply. If they delay, just avoid them.
Learn about their shipping rates and look for any hidden costs.
13. Why is Winsky the best Freight forwarder in Shanghai, China? 
Winsky is a leading Shanghai freight forwarder with over 12 years of experience. Winsky freight provides the best air freight service at an affordable price.  Our LCL ocean freight service is one of the best in China.
We offer Express shipping, DDP, Amazon FBA, service at the best competitive rate in China. Winsky freight has contracts with all the largest freight carriers and express shipping services (i.e., DHL, UPS, FedEx) and can offer very competitive price rates even in the rush season.
Our service speaks for us, and with over 12 years in the industry, we have earned a reputation as one of the best Shanghai freight forwarders in China.
Conclusion
Shanghai is one of the top import export hubs in China. Therefore, every business connected to import export business in China must need a Shanghai freight forwarder. We hope this article will help you to learn many things about this topic. If you need any specific information, don't hesitate to send us a message.
And if you have something to import or export from Shanghai ask for a quote from us. One of our best Shanghai freight forwarder agents will contact you shortly.