LCL Shipment from China
Winsky Freight, have been working in the logistics sector since 2007. We can deliver your LCL shipment from China to almost anywhere in the globe within the quickest possible time. We specialize in LCL consolidation services from ports in China, such as Shanghai,  Ningbo, Guangzhou, and  Hong Kong that are dependable, quick, and direct, and deliver the goods to your nearby seaport in Worldwide!
You can avail both door to door/port, and port to port/door services for your LCL shipment from China.We provide LCL shipping from China to worldwide destinations at a competitive cost to our customers, and the lower desetination charge. Having a worldwide network of foreign agents ensures that our clients get their orders from China in the time frame that we have promised them.
Advantages of Our LCL Shipping From China
Cheapest LCL  freight from China to your Destination, no additional charge.

Fast & Reliable LCL Shipping service from China to USA, Canada, Australia, Euorepean, Singapore and so on.

DDP one stop shipping, solving all your import custom clearance, Tax and difficulties for shipping from China.

Trouble free pick up from any of your China supplier/manufacturer at lowest cost.

Provide as long as 30 days Free Goods Storage at our China warehouse.

Provide additional service including insurance, consolidation delivery to your Doorsteps.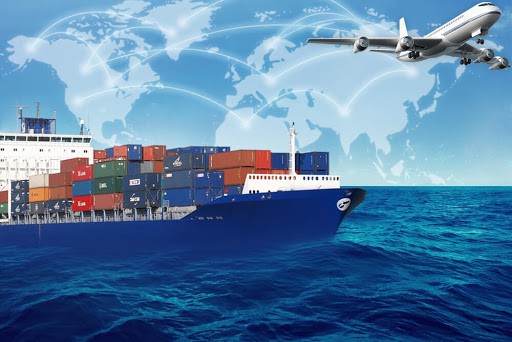 LCL shipment services from China
Cooperated Shipping Carriers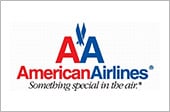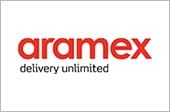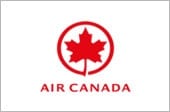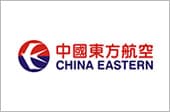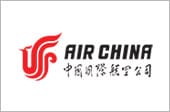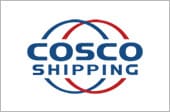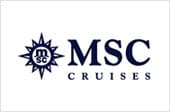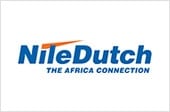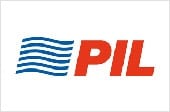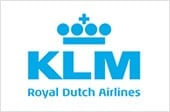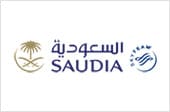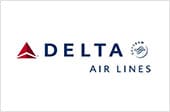 Your Ultimate Guide | LCL Shipment From China
It's likely that whether you're a supplier or a buyer, you've come across the phrase LCL shipping when planning to import or transport modest quantities of merchandise. If you are unable to rent a full container, consider LCL shipping from China instead.
We, Winsky Freight, have been in the business since 2007. We provide LCL shipping from China to worldwide destinations at a competitive cost to our customers. Having a worldwide network of foreign agents ensures that our clients get their orders from China in the time frame that we have promised them.
1. What Does LCL Shipping Mean?
Your small sea freight package shipping that does not need the whole capacity of a container is referred to as "LCL shipping." As a result, an LCL container is sometimes referred to as a consolidated container in certain places.
This term refers to the worldwide LCL transportation of goods that uses the ocean as the main method of transportation to achieve its destination. When you can't really afford a full crate of goods, this less than container load shipping cost is an alternative for you.
To get a more clear idea on this, check this video –
2. What Are the Benefits of Less Than Container Load Shipping?
A large number of businesses use LCL shipment from China. Obviously, this is because of the advantages it offers. Since you get a lot of benefits, you will be able to broaden your market reach and sell more products.
An Affordable Shipping Cost For Imports
You will only pay for the container space you use. Because of this, you may carry your goods at a cheap rate with this kind of cargo. Instead of renting a whole container, paying for space inside one makes a lot more financial sense.
If you need to ship modest amounts of goods from China to another country, this is particularly important. Many importers used to wait until a container was full before shipping their products.
The time it takes for a container to fill up means that a trader will lose money since he or she will be wasting precious time. Alternatively, importing goods through LCL shipping is a more viable option.
Increasing the frequency with which smaller quantities of material are delivered may ensure a continual supply of the products.
Import Scheduling And Time Management Is Simpler
When it comes to freight forwarding services, the service provider typically has personnel in place to help with management. Pickup, transportation, and delivery are all handled by a staff that works only on scheduling.
Every step that the freight forwarder chooses to take while conveying the goods will be informed to the importer. You'll have more time to plan and arrange your shipments, both outbound and inbound.
If necessary, you may engage with a freight forwarder who will provide you with a detailed delivery timeline. Only the agreed-upon space on the container will be charged if you choose a safe LCL shipping freight.
The freight forwarder will also arrange the most cost-effective method of transportation and anticipate the products in accordance with the agreement. You,  the importer, will save money, and freight forwarders will have additional capacity because of it.
The Shipping Process Can Be Easily Optimized
With LCL shipments, optimization is a breeze, particularly if your company's timetable changes. Business schedule changes result in many adjustments, such as in the method of transportation.
If the timetable for pickup and delivery changes, shipping FCL will be a major headache for the shipper. The reason for this is that if he works for several clients, his schedule will need to be completely rearranged.
If the timetable changes, he may be unable to handle full container loads. The cargo should be changed to LCL so that if the transporter's timetable changes, the shipment may be accommodated.
As a result, it is a very adaptable setting that lets you respond quickly when your schedule changes.
Shipping From China Is Now Stress-Free!
It gives you and your team more time and room to work on other projects. Getting a reputable freight forwarder that can manage all aspects of shipping for you will make this feasible.
As long as your shipment is in route, you'll have plenty of time and energy to pursue other business opportunities. As a result, your workers will be freed up from the hassle of managing shipments (like – scheduling and tracing).
Many importers are slowed down by these responsibilities and are unable to do other duties. When working with a reputable freight forwarder on LCL shipments, you have the freedom to focus your energy on other aspects of the business.
Cargo Pickup At Offloading Warehouse
In addition, the unloading warehouse allows you to freely choose your goods. Instead of relying on intermediaries to select the products for you when they come, you may handle it all yourself.
You'll save money by cutting out the middleman, and you'll have the opportunity to physically inspect your goods. By the way, carrying less than a container's worth of goods takes the same amount of time as hauling a full container.
There will be no delays in receiving your goods, so you don't have to worry about it.
3. What Are The Available Options For LCL Shipment From China?
LCL shipment from China has two major types of transportation. You have the option of shipping the products from China by ship or rail (Europe only).
In addition to other variables that you will discover soon, the two forms of freight transportation are also dependent on one other.
Sea Freight LCL Shipment From China
When it comes to LCL sea shipping from China, the products are transported from China to the final destination via water. In LCL shipping, it's your best (and perhaps only) choice.
As long as your nation has a seaport, the items will arrive safely. The cargo will be discharged at the port of choice by the ship carrying the LCL container. Importers in nations without a direct railway connection will utilize this technique.
A port in a neighboring nation may be used by importers in landlocked countries, and the goods can then be transported by road. To clear the products, you must go through specific logistics, such as the customs agency.
As a last step before receiving the products, you will be required to pay customs duties and taxes at the country of destination. Once the shipment arrives at the port, it will be inspected.
Both door to door and port to port options are available here.
Rail Freight LCL Shipment From China
Another alternative is to send the goods from China via LCL rail freight. Except for the method of transportation, the procedure for putting goods into a container stays the same.
Since no water transit is involved, importers will call the loading port a dry port. A country's railway link to China makes rail shipping from China feasible. Sea and rail commerce from China are possible since the nation has a seaport and a dry port.
Except for the ability to retrieve your items in the event of an accident, logistics remain the same. Europeans now have a travel alternative thanks to the major Chinese railway line that runs across Europe.
Even though it costs more, rail travel is quicker than marine transport. By dropping items off at different train stations along the journey, your commodities will be subjected to additional scrutiny.
It's a sustainable and environmentally beneficial way to carry goods, with the added benefit of being adaptable at the last delivery mile. Rail transportation can only move containers up to 40 feet long and may not be able to carry 20-foot containers.
The cargo capacity is this high, although not as high as that of ships at sea. Both door to door and port to port options are also available here.
4. How Does LCL Shipment From China Work?
Import and export of products, as well as customs clearance, are all part of international logistics. It may take a long time to learn the ropes if you're new to the business.
Sourcing Items and Selection of Freight Forwarder
You should start by figuring out what goods you want to send and where to get them. The next step is to locate a freight forwarder agency who is prepared to offer LCL shipment after you've sourced goods and agreed on the terms of sale.
After that, the forwarder agent will help you get ready to send your goods to any part of the world.
Your freight forwarder will take care of most of the necessary documents for the LCL shipment from China. You need to provide him with all the authentic information about your items.
Warehousing & Consolidation
Once the shipment has arrived at the freight forwarder's warehouse, a number of steps must be completed to get it ready for shipping. It's done this way to make sure they're ready to go out.
Once the cargo has been loaded with other buyer's packages, it is evaluated and compactly packaged.
Payment, Customs Clearance In China & Shipping
After customs processing is complete, the shipment will leave the country. The customs office will ask you for – in order to cover all of this.
Invoice for products or services sold
Sea waybill and a bill of lading
Materials for packing list
Both of these papers will be handled by the freight forwarder. The items you're shipping will be inspected and evaluated by customs officials. This is for figuring out how much in taxes and fees you'll owe.
After that, you must settle the bill you received.
Your LCL container will then be taken to the final destination port. Take note that a freight forwarder's job is to locate you a reputable carrier whenever you work with one of these professionals.
Winsky Freight, as your freight forwarder, will utilize its extensive network of connections to locate the most cost-effective carrier for your shipment.
Customs Clearance In Destination Port
Customs clearance at the final destination port is then completed. You should now have everything you need to enter the destination with the shipment authorized.
Inspection of the containers by customs officers is necessary in order to ensure that they do not contravene any regional limitations.
The fact that you'll be required to pay customs taxes and charges to the appropriate customs authorities should be acknowledged.
Final Delivery To Door /Port /Warehouse
Last but not least, transport LCL goods to the warehouses from the port. From that point on, the items will be delivered to the address you provide.
Voila! Your item has been delivered successfully.
5. What Exactly Are The Dissimilarities Between FCL And LCL Shipments From China?
These are two common terms used in the worldwide logistics industry when referring to shipping. FCL denotes a container that has been fully loaded.
LCL stands for less than container loading. As a result, a container may be shared by many people.This implies that a variety of orders from multiple clients are delivered in a single container.
Don't worry about sharing the container with someone else. If the shipping agency is acting as a forwarding agent, they would do this task. The idea seems to be very simple. Let's find out what makes them unique from one another.
For Small Shipments, LCL Is More Cost-Effective Than FCL
When you buy more, the price goes down. You're reminded that marine transportation follows the same rules.
The deal becomes more affordable as you make more reservations. As a result, shipping costs are lower with FCL if you need the whole container.
But if you have a small amount of shipment, and time is not an issue, LCL will charge you much less. As your packages occupy less space in the container that's why charge is also less.
Perhaps FCL Delivers More Quickly Than LCL
And LCL may be delayed for a variety of reasons. To ship LCL, you'll need to combine several packages, process multiple records, and sort the items at the destination port.
As a result, it's much more challenging for LCL. And it's prone to being put off at any point along the way. Express LCL shipping, on the other hand, has a significantly shorter transit time and delivers goods much more quickly.
6. What Documents Are Needed In LCL Shipment From China?
When exporting less than a container load, there are a slew of papers to complete and submit. Let's start with the most notable examples.
The bill of lading is by far the most important of all international shipping papers since it contains the most important information.
The shipping company gives the consignee written authorization, which is registered. To put it another way, this document certifies that cargo has been received for transportation to a certain place on board a specific vessel.
Carrier shipping departments or even the ship's owner must typically authorize the issuing of a BOL. While "bill" relates to the timetable and supply costs, "lading" describes the process of loading cargo onto a ship.
As a result, a "lading letter" states that the freight has been delivered to a certain location at a predetermined fee.
It is a transport contract (also known as a contract of carriage). A Sea Waybill, on the other hand, is not required for cargo delivery, and it is only given as a cargo receipt after the cargo is delivered.
There are two options for distributing the document: in hard copy or in soft copy format. Unlike other types of contracts, Sea Waybills are not negotiable and cannot be transferred to a third party.
The list of export packages is often longer and more extensive than the list of domestic packing.
A few samples of the packages in this list are as follows:
The cost of shipping is shown in US dollars, not euros.
Contact information for the company and the shipper
The organization's profile
Receiver's full name and signature are required.
A high-level overview of the specific product
Cargo volume is measured in kilograms.
The weight that may be charged
Origin of a commodity's source
It is common for the shipper to utilize the packing list in order to keep track of the weight and volume of the shipment. Customs officials in the United States and overseas may benefit from this checklist as well.
A commercial invoice is used to ensure that the transaction has been completed.
It includes a variety of materials, including:
The names and addresses of the importer and exporter.
The contact information for the recipient.
The materials are labeled with their HS codes and other identifying information.
The monetary value of the item that would ultimately be subject to customs duty.
SED – Shipper's Export Declaration
In order to export LCL shipment from China, most countries need an Export Declaration for the Shipper if the goods are valued at more than $2,500 in value.
It is essential that you keep track of such vital papers while exporting from China via LCL sea freight.
7. Is LCL Shipment From China Cheap?
Yes, there are instances when this is true. The great thing about LCL shipping is that it's the most cost-effective method to ship from China for small and medium-sized businesses.
If you have more time to prepare for your order, LCL shipping rates are considerably less expensive than air transport, allowing you to drastically reduce delivery costs.
You'll save money by using LCL shipping rates if you're sending items in tiny quantities, such as those weighing less than 15 CBM. During the busiest times of the year, when demand exceeds supply, LCL is the most convenient choice.
8. How To Calculate The LCL Shipment Charge From China?
The LCL shipping costs are usually measured by volume and often by cubic meters. The more volume you require, the more you pay. Weight is also a concern.
But since container ships can carry large quantities of weight, volume is usually more significant at total LCL shipping costs.
Take Winsky Freight, a renowned logistics service for inexpensive less than container load shipping prices but excellent delivery.
9. Which Factors Affect LCL Shipment From China Charges?
LCL shipping costs depend on the following variables –
Dimensions of the package
The parcel's actual weight as well as its volumetric weight,
Time of shipping,
Worth of commodities,
Type of products,
The distance between the origin and the destination
To benefit from inexpensive less than container load shipping rates with the finest delivery service, choose Winksy Freight as your freight forwarding provider.
10. Who Clears The LCL Shipment From China Customs Charge?
In most cases, the purchaser or recipient of an LCL cargo is accountable for customs clearance.
11. How Can LCL Shipment From China Cost Be Reduced?
There aren't many methods for reducing LCL costs in shipping. The most efficient technique for reducing LCL costs in shipping is to properly prepare the cargo.
Within the package, there should be no empty space. Since the volumetric method is also used to determine the LCL costs in shipping, be careful of the package packaging.
Try saving coupons and savings from carriers for later use on your LCL shipments. And that is how LCL shipping expenses may be reduced.
12. Why Do LCL Shipments From China Show Different Transit Time Than FCL?
A FCL container's worth of merchandise comes from a single vendor. Until it has been assembled at Port of Load and transferred to the Port of Discharge in its entirety, it will remain as it has been.
When it comes to LCL freight, the freight forwarder agency will combine products from several shippers and distributors into a single container that will be sent to various locations.
This means that LCL transport to the same location takes a lot longer than FCL.
13. Can I Track LCL Shipment From China?
The majority of the time, yes. To monitor an LCL shipment, first identify the shipping line carrying your goods, and also the cargo size, booking number, or consignments number.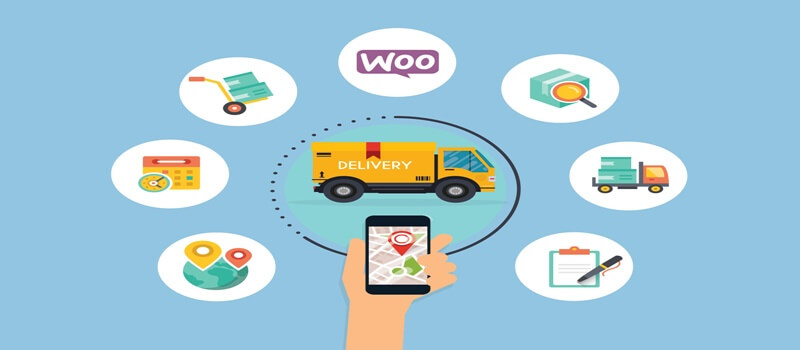 The information is included in the Bill of Lading. To monitor your LCL cargo, go to your carrier's website.
LCL shipment from China can be one of the most tricky freight shipping methods. It is a huge help for merchants with modest goods. Hope this FAQ guide helped you find all the information you needed online.
Winsky Freight offers a cutting-edge monitoring solution for LCL shipments to guarantee cargo safety and delivery on time, contact us for your next shipping now.