International freight agent plays a crucial role when it comes to international cargo shipping from one port to the other; generally from one country to the other. Shipping agency's job is to handle shipments & cargo worldwide at different port.
People who run these agencies or employ individuals who are given implied authority to undertake and deliver the job assigned to them by operating within rules set by the principal company, are called shipping agents; in some parts of the world they are also known as port agents or even cargo brokers. Remuneration of these agents is something that is decided between the company that is hiring them and the agent and forms part of the contract.
There are different kinds of shipping agents based on their expertise in the field, some are liner agents; some are port agents and so on.
Shipping agents are experienced and efficient professionals familiar with all the routine steps involved in getting the work done from start to end, i.e. uploading the consignment to safely reaching it at its destination within the committed time frame.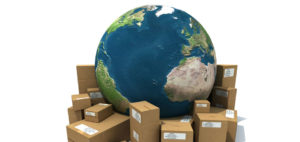 Shipping agent takes care of things like customs documentation, waste declarations, essential supplies, crew transfers etc and makes sure that everything is arranged with the port authorities in time so that work can be delivered as per commitment. Besides that these agents also keep the shipping company in loop vis-à-vis updates and reports on activities being performed at the port where the cargo has to be delivered, which helps the shipping companies informed about the most current developments at the time when goods are in transit.
Core responsibility areas of a shipping agency or agent include ensuring space for the incoming ship; if required they also organize pilot and the tugs; organizing documents for the customs/harbor services, storage bunkers; the agent also helps the master of the ship to familiarize & develop contacts with stevedores, local and harbor authority; he takes care of provisional requirements and repairs pertaining to the ship; taking communication to and fro from ship owner; he is also responsible for collection of freights, cargoes; keeping in touch with shippers and receivers of consignment.
For more information on global shipping service or need a freight quote, please feel free to Contact Us Today!